Travelling the world is just about everyone's dream. There are many once-in-a-lifetime experiences that can be found across the globe.
Sometimes we long for a partner to join us on our journies, however, there are other moments when travelling alone is preferred.
Plainly put, we need some time to enjoy the sights with just our own thoughts. Travelling alone can be quite an adventure and often serves as an essential time to get away from the stresses in life.
Another reason for travelling alone is that someone is young and has the opportunity to do so.
Whatever the reason is for travelling solo, there are some important factors to keep in mind. It can be tempting to simply pack up and drive away or hop on a plane.
Planning an efficient trip helps solo travellers not only get the best out of their trips but also ensure that they are kept safe during the duration of their trip. This could be applied to any trip to any country, but one of the more sought after countries for travellers to visit is Australia.
This giant continent is full of exciting adventures around every bend!
20 Tips For Solo Travel In Australia

Australia is brimming with plenty of places to visit including tropical islands, rainforests, historical sites, idyllic beaches, the list simply goes on and on.
Trekking through the country alone can be a wonderful way to reconnect with nature and experience all that Australia has to offer.
However, there are some key tips to keep in mind that will make the adventure run as smoothy as possible. Below are 20 tips to consider when headed to this beautiful country!
These tips can be applied to travellers who are also residents travelling to other parts of the country as well!
1. Set Out With A Plan For Solo Travel
Part of the adventure in exploring a new country or area within a country is to kinda wing it. While this is true, solo travellers should have some sort of plan sketched out.
This doesn't have to be overwhelming. A basic list can be constructed of places to visit such as major sight-seeing locations, historical sites or even just as simple as various cities someone might want to visit.
This gives a little bit of direction to the trip which is helpful in a country that is as massive as Australia is.
In a country that is over 7 million square kilometres

in size (The United States is only about 27% larger than Australia!), travel can be a bit tricky. Having a general idea of places to visit is a great start to any trip.
2. Always Book Your Trip Ahead Of Time
Booking ahead of time has a lot of advantages. Sometimes there are discounts or certain travel inclusive packages that can be booked.
These packages might include transportation, special sight-seeing places like the Great Barrier Reef or other locations, or even spa treatments.
However, one of the main reasons to book ahead of time is to ensure that a reservation is made in the first place. During peak seasons, these slots fill up fast so having it booked with plenty of time to spare is critical!
Plus, it allows for some extra time to save up some cash to spend on the trip as well!
3. Save Up Some Cash Before You Leave
Any holiday requires some spending cash and trying to save up as much as possible is helpful.
Australia isn't too pricey but aiming for around $100 to $125/day during a stay is the best way to ensure that there's plenty to spend on food, lodging, etc.
This is why booking ahead has its perks because some things will already be taken care such as lodging or major sight-seeing tours.
So that frees up some money to use on food or whatever else might come up.
4. If Going Solo Let Someone Know Where You Are
While Australia is a generally safe country

to visit or to travel around for Australian citizens, It is important to let someone know where you are.
This is probably one of the most important solo traveller tips that there is. It can be a parent, a sibling, a best friend, anyone personal in someone's life should be aware of their whereabouts.
In the event of an emergency, officials to reach out to loved ones for any clues. Even though you might be travelling alone for some peace of mind, a simple text, email, or call can keep someone in the loop at all times.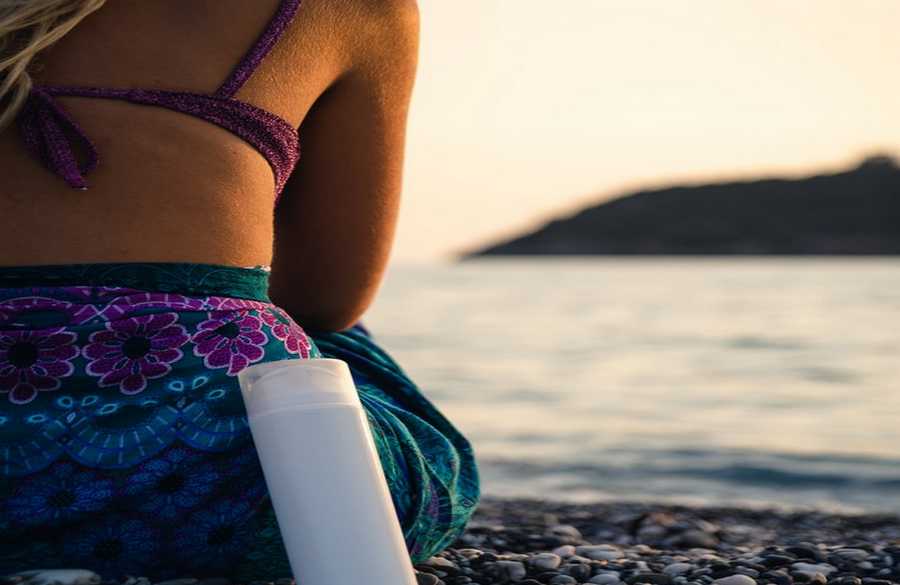 5. Consider Solo Transportation Options Public Transport
There are a variety of ways to get around Australia! Some are more cost-effective than others and some are simply more practical.
For example, utilising the bus system when travelling along the coastlines is a great way to get from place to place.
If someone's travel plans are taking them a bit further, domestic flights throughout the country are available in a lot of the bigger cities, like Syndey or Perth.
Moreover, a lot of airlines also feature car rental services. These car rental services can be great as well and generally feature competitive rates for customers.
6. Travel Light To Keep Weight Down
Whether someone is coming from abroad or travelling from within Australia, travelling light is always recommended.
Only bring the essentials like one change of clothes per day that you staying at a place of lodging and something small to carry any money, credit card, ID or driving license in.
Oftentimes, places of accommodation will provide toiletries, so these items don't need to be brought.
Moreover, there are plenty of stores in larger areas that would carry any items that might need to be bought.
Travelling as light as possible is not only more comfortable but also more manageable in keeping track of certain belongings.
7. Consider A Travel Agent For Trip Planning
Travel agents are great at planning trips for people. They can find good rates on hotels, tour packages, etc.
They can even sometimes offer free inclusions on trips or provide a discount card that can be used at local businesses.
This can be a huge time and money saver. There are travel agents who work locally or internationally, so everyone can have access to this amazing resource.
8. Watch Out For Any Bad Weather
Most of Australia doesn't have traditional "seasons" like other parts of the world. Some areas do get pretty chilly during certain months, while other areas generally have subtropical temperatures mostly year-round.
In any case, solo travellers or groups can benefit from knowing what weather might pop up.
While the weather isn't exactly predictable, it can be used as a guide to planning appropriately for a trip.
From the type of clothing that is packed to whether not an umbrella should be brought, all play a factor in the overall trip.
Always watch for weather alerts and be aware of what time of year that you might be visiting certain parts of the country.
There are wet seasons and dry seasons in some parts of the northeast and perhaps going during a wetter time of year might not be as enjoyable.
Ultimately, it does come down to personal preference.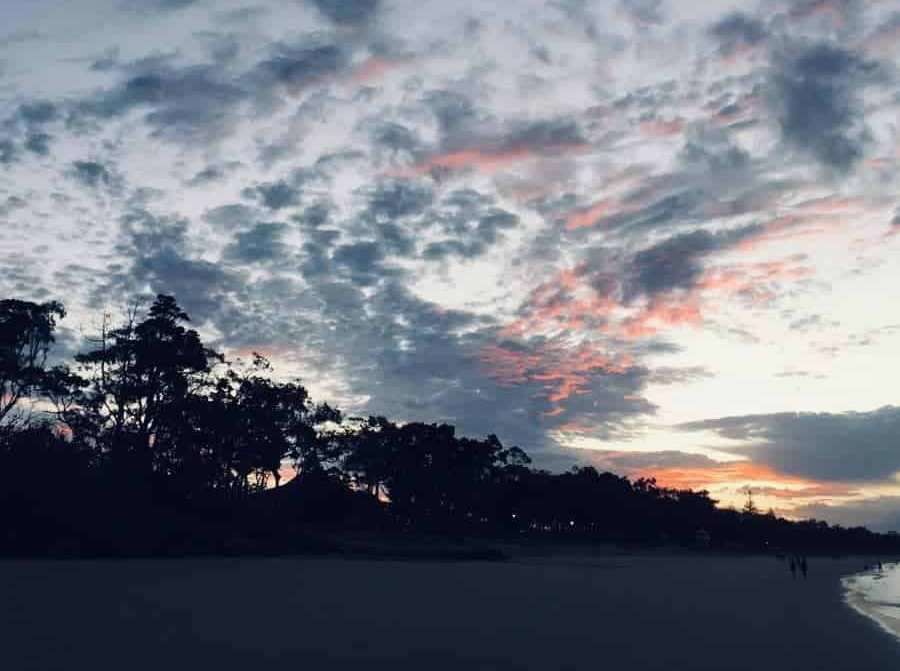 9. Be Aware Of Travel Advisories And Warnings
Unfortunately, Australia can be prone to certain travel advisories like bush fire warnings

.
It is important to know if an area on a trip itinerary could potentially be at risk for one of these advisories.
Places like national parks, etc could be affected by these events. Always check government park websites to be up-to-date on anything that could impact travel.
10. Be Comfortable Talking To Locals For Advice
Travelling alone can be refreshing and exciting but it can also be a little scary considering that you might be in an unfamiliar area.
Talking to locals can help elevate this fear as you become to establish a simple connection with someone.
This isn't to say go around willy nilly talking to everyone you see or meet. If you are staying at a hotel, always be sure to talk to someone at the front desk every day.
Exchanging simple pleasantries like 'Hello, how is your day", can go a long way in making an unfamiliar area a little more comfortable.
11. Always Know What Vehicle You Might Need
While it is true that the roads in Australia are well-maintained, the real fact of the matter lies within it being a natural and rugged country. Some areas are more gravel or sand rather than being paved roads.
Places like Fraser Island

, which is the world's largest sand island, literally only has sand. Because of this, knowing what vehicle you might need is really important.
It can be a real bummer to plan to go somewhere only to find out you weren't prepared to drive around.
Places like Fraser Island require 4WD vehicles. If travelling to an area where 4WD is suggested, you should be prepared to obtain one (and the proper permits) or book a tour that includes bus travel where won't need to drive.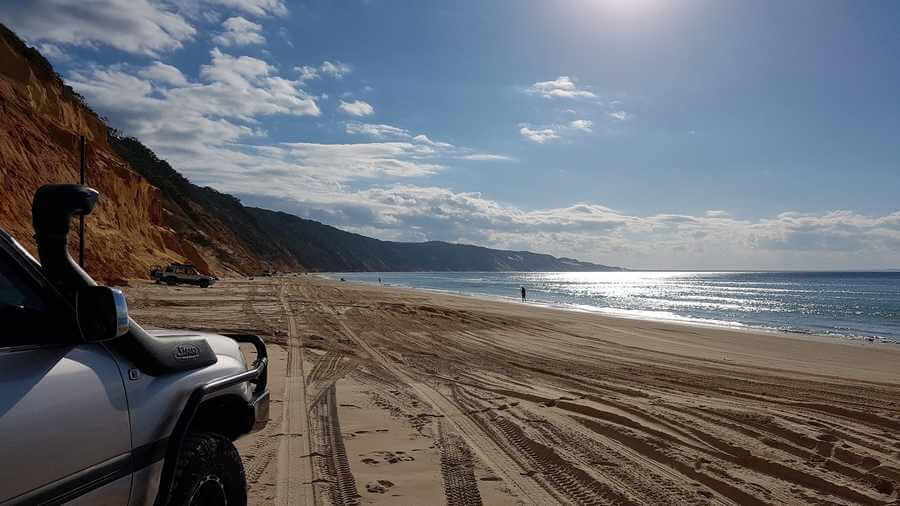 12. Definitely Book Tours Don't Go Off Alone
Sure, solo travellers wish to travel alone but not all of the time spent exploring somewhere should be done solo.
Booking certain tours has plenty of advantages with the biggest one being that guests can get the most out of their trip.
Moreover, some areas aren't too accessible without booking a tour, so that makes it helpful as well.
For example, the best way to see the migrating whales in the Hervey Bay area in Queensland is through the whale-watching tour boats.
The most practical way to experience the Great Barrier Reef is to go on a glass-bottom boat tour or a diving or snorkelling tour. These tours also allow people to still be a little bit social even when experiencing the world on a trip alone!
13. Remember The Sunscreen Australia Is Hot
Aussies travelling around the country aren't likely to forget this important tip, but travellers from abroad might.
Some airlines could restrict travellers from bringing their own sunscreen. As a result, it can be beneficial to simply buy it from a supermarket or other local business from within a certain destination.
Remembering to buy it is important as the weather in Australia tends to be quite warm. Even though the weather can change, and you should be aware of any potential weather, the sun is sweltering in some parts of the country.
Protecting your skin is important to prevent any unwanted sunburns.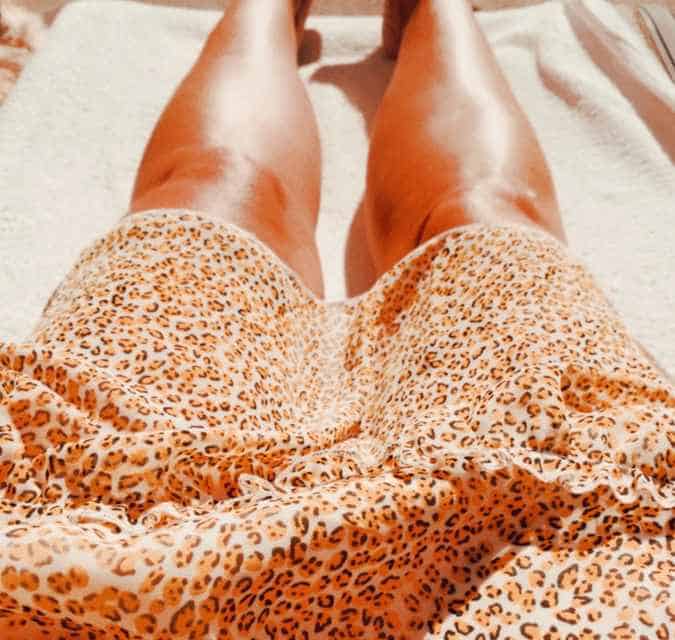 14. Consider A Hostel For Your Accommodation
Travelling alone doesn't have to be lonely or solitary. A great option for lodging could be a hostel.
Hostels are a shared lodging space, kind of like a dormitory.
These environments often offer free breakfasts, WiFi, social interactions, and a lot more. Much like regular hotels, the price that you pay could showcase the experience you might have.
Too-good-to-be-true prices could lead to a less than desirable time. There are hostels with a happy medium however where spending a little more money without breaking the bank can provide ample accommodation.
These locations are great for travellers who are backpacking around Australia and don't have a lot of belongings to store in one sole location.
15. Put Your Smartphone To Good Use
Mostly everyone nowadays has a smartphone. We carry them with us everywhere and they can be useful tools for solo travellers.
There are apps for just about anything including city maps of particular areas and apps that help track itineraries and so much more.
Considering one of these apps can help keep you organised and on track with where are you, where you've been, and where you want to go!
16. Engage With Locals For Fun Activities
Soaking up all the idyllic views, pristine waters, etc is certainly one of many solo travel tips for Australia.
However, sightseeing is so much more than simply being within the space or even snapping some photos (which you also do!).
Engaging in local activities helps make the experience even more meaningful. This could include various tours of popular places or even taking a surfing lesson at some surf spots along the eastern coast.
These experiences make the trip so much more exciting!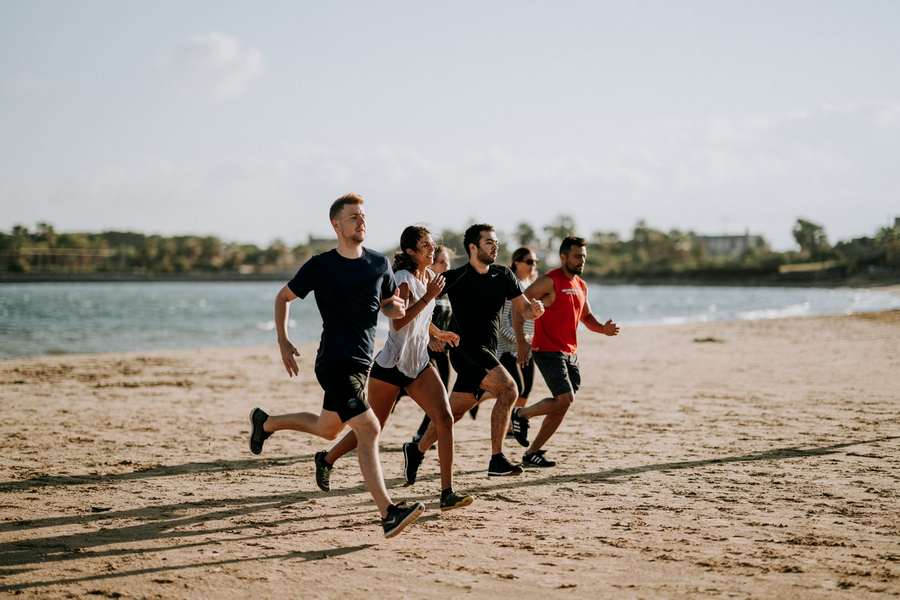 17. Take Advantage Of Free Activities
Not all of the adventuring in Australia has to be through tourist groups or tours. In fact, some of the best things to do in the country are free!
Some of the museums offer free entry, most national parks have free entry (though the government website should always be consulted), the beaches are free, just to name a few things.
Travel agents, hotels with tour desks, etc can help direct guests of where to go to score some free adventures!
18. Walk Around And Meet Other Solo Travellers
In certain city areas, it can be beneficial to walk. This not only gets you familiar with your surroundings but also emerges you within the local culture.
Some of the best local shops or eateries are found by simply walking around certain areas.
Local eateries are a real treat because their dishes are often fresh with cultural influence. This is also a great idea for places like Hervey Bay where esplanades are a coastal walkway between beach foreshore areas and local towns.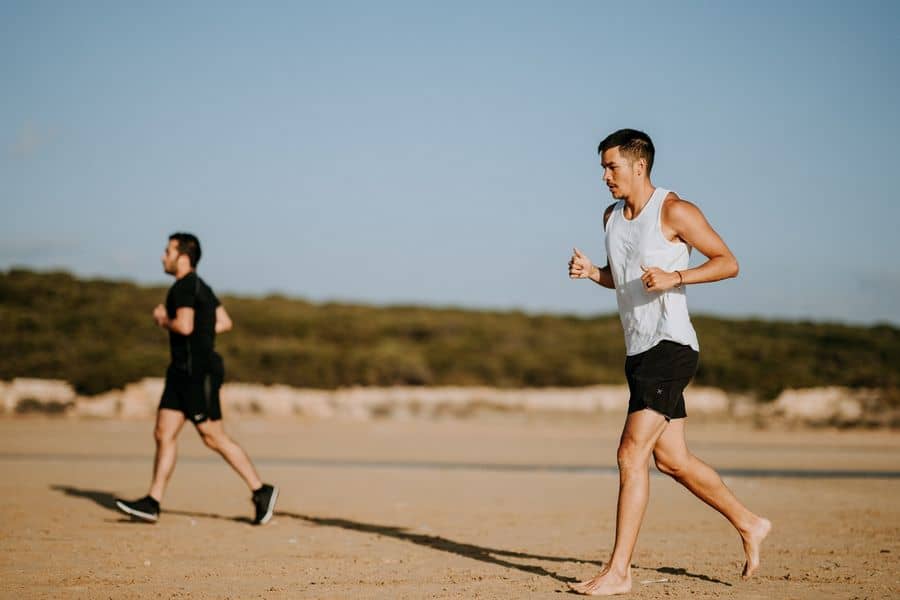 19. Take Lots Of Selfie Photos?
No trip is complete without some great photographs! This is true if you are travelling with a friend or solo, but especially when you're solo. Special moments should be captured.
Whether it is a landmark, a beach, rainforest etc, snapping photos is a great way to preserve your trip. It gives you an opportunity to look back on your favourite moments and to share them with loved ones after your trip too!
20. Don't Overthink Your Trip
While Australia is wild and exotic with plenty to see and do, don't let it overwhelm you!
Overthinking it could lead to you missing something along your journey. Let a travel agent or tour desk assist in the overall plan to get the absolute most out of your trip!
Is It Safe To Travel Solo In Australia?
Australia is considered safe to travel solo for its guests. Even though it is considered generally safe, there are still some things to keep in mind. As previously mentioned, always let someone know where you are.
This ensures that if an emergency happens, people are aware of your last possible whereabouts.
It also helps emergency professionals have a way to reach out to someone to keep them informed of any emergencies as well. The emergency number in Australia is "000".
The biggest safety concerns in Australia are typically related to their wildlife. They are known for their dangerous wildlife like crocs, dingoes, jellyfish, etc.
When travelling alone, it is important to never swim at a beach when it is empty or at night don't venture into wooded areas without access to emergency resources.
Even though you might be travelling alone, going on tours with scheduled groups, etc is the best way to ensure that there are still other people around.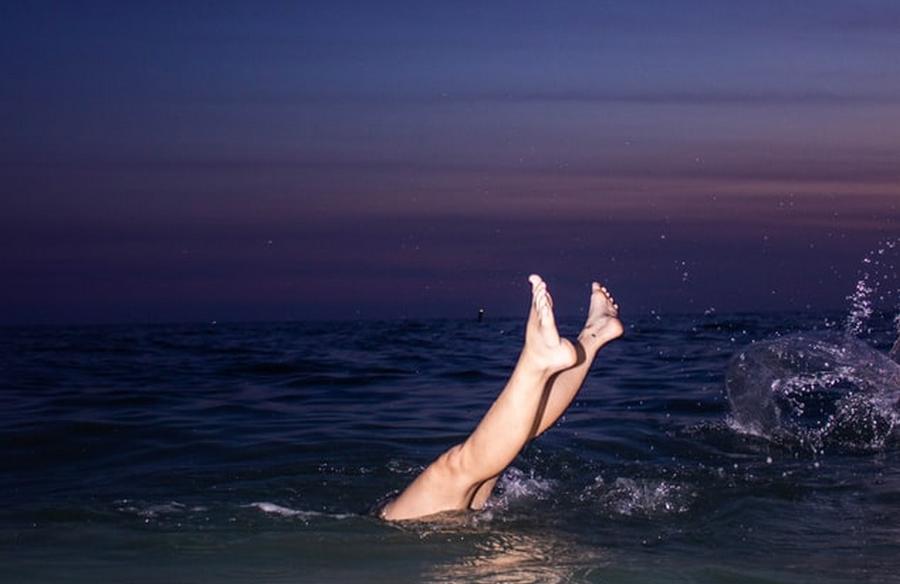 Where Can I Go Solo In Australia?
It might be tempting to venture just about anywhere throughout Australia, however, some areas are simply more suitable for solo travel.
For example, the Outback isn't exactly the best place to travel solo. The best part of Australia to explore while travelling alone includes the states of Queensland, Victoria, and New South Wales.
The eastern coast is general is pretty popular among tourists and residents alike.
There are some really great places to visit along this coastline and moreover, this area is the perfect spot to enjoy the company of locals and other travellers as well!
Below are the top places along the eastern coastline to stop along any solo journey!
Top Places To Visit On The Eastern Coast Of Australia
See Cairns For The Best Snorkelling Or Diving
This northern area of the east coast is known for its access to the Great Barrier Reef, specifically at Fitzroy Island.
The Great Barrier Reef is a massive reef system full of many coral cays. marine life, etc.
It has a few access points throughout Queensland, however, Cairns is considered one of the best.
Taking a snorkelling or diving tour of the Great Barrier Reef is an iconic way to see all the beautiful colours and tropical fish.
The Tropical Islands of Queensland
There are many tropical islands off the eastern coast to visit associated with Queensland. Some of these include Fraser Island, Magnetic Island

, Whitsunday Islands, just to name a few.
Fraser Island is the world's largest sand island and there is simply so much to explore on the island. It has a rainforest that grows right out of the sand.
Travelling here solo gives you the perfect opportunity to join up with some touring groups that visit all the main attractions on the island. This includes Lake McKenzie, the Maheno shipwreck, and the Pinnacle Sands.
Magnetic Island is a mountainous island off the coast opposite the town of Townsville

.
Coming here alone can be quite an adventure as there is a ferry ride to the island to enjoy, a national park to explore, walking tracks, and a bird sanctuary where different bird species can be seen.
This island is a gem for travellers wanting to experience one of the many islands within the Queensland region.
The Whitsunday Islands are actually a large island system comprised of over 70 islands.
While there are lots of islands within this area, there are only some suitable for visitation.
Primarily, the best spots to visit are Hamilton Island and Whitehaven Beach. Whitehaven Beach is a stark white-sanded beach that is best visited by boat ride from Hamilton Island.
Going here in a group while travelling alone is a great way to see the Whitsundays.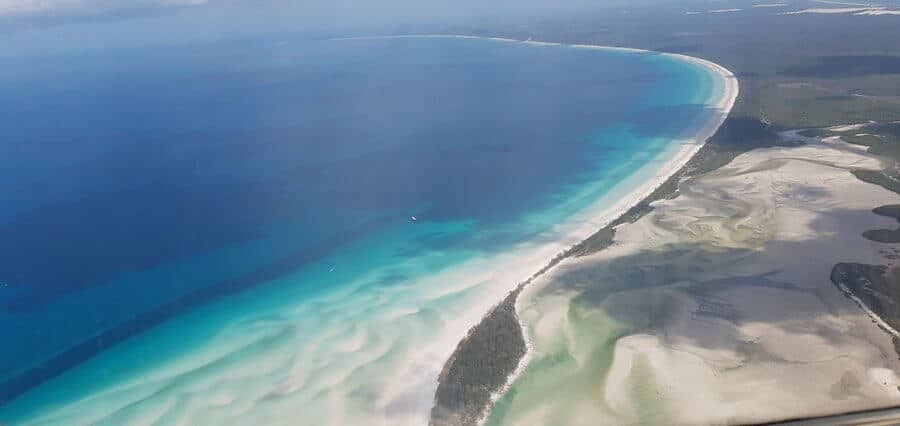 Travel to the Larger Cities Of Australia
Each state has a larger city to visit. Queensland has Brisbane, Victoria has Melbourne, and New South Wales has Sydney.
All through of these big cities has plenty to do. From regional events to local shops, bars, and restaurants there is a lot for a solo traveller to see and do.
Attempting to visit all of these cities will also give a solo traveller a taste of what each of these popular eastern states of the country has to offer.
Sydney

is known for its coastal walks and the Oprea House

, Melbourne

has close to 100 art galleries

, while Brisbane has gorgeous beaches and a city-life vibe.
These are just some of the many things that these cities have to offer a solo traveller.
How Do You Travel On Your Own As A Woman?
Australians are known for being friendly, so travellers venturing out alone is possible around this country.
However, people tend to have concerns about female travellers being alone

. Female travellers shouldn't be concerned about heading out in Australia.
Any traveller should be aware of their surroundings whether they are male or female. But sometimes females tend to have more pressure to stay safer so they don't seem vulnerable.
Considering that Australians are friendly, female travellers can have confidence in knowing that they can reach out to locals. Reaching out to locals is the best way to travel efficiently as a female.
This helps a solo female make connections along the way of her journey. Another fantastic tip for travel on your own as a woman is to travel in tour groups.
These groups give females a way to still enjoy journeying alone while still be around others. Just because you might be going on a trip by yourself doesn't mean you can't still be social with other travellers or locals!
Keeping in connection with some locals is the biggest thing to remember travelling as a solo woman. However, it is important to note that sticking to populated areas where emergency services can easily reach is another thing to keep in mind.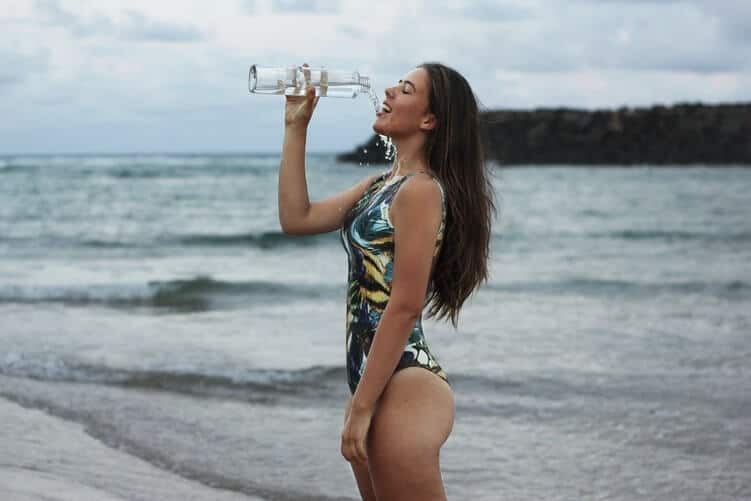 Solo Backpacking In Australia
Backpacking

is a type of travel that allows a tourist to visit multiple areas of a country with very little cost out of pocket.
This is generally done by bringing a "backpack" with all the basic essentials needed during this journey.
While the packing is extremely light during these types of trips, the backbone of backpacking is being smart about where to stay, how much is being spent, and how to make the most out of the journey.
The most expensive part of travelling is definitely the lodging. Hotels, resorts, and even some caravan parks with tent sites can be pricey. The best way to circumvent this issue is through lodging at hostels

.
Hostels, as previously stated, are a cheap and efficient way to lodge while backpacking. They are dormitory-style locations where areas are often communal.
They still have similarities to hotels such as laundry services, pools, kitchen areas etc but are typically not more than $100/night and that is even on the higher end. Most will run about $20 to $30/night.
Considering that these locations are generally on the cheaper side, it gives backpackers the opportunity to experience multiple places over just staying at one.
It opens up funds to consider taking a bus, rail, or rental car which can be amazing ways to travel throughout the country. This is especially for rail travel which often winds through idyllic Australian landscapes and city areas alike.
Backpacking requires bringing some bare basics along like changes of clothes, first-aid supplies, and a drinking bottle. Most hostels or lodging options will provide simple toiletries, towels, laundry services, etc.
So it can be really easy to pack light and stick to this throughout the backpacking adventure.
Australian Solo Itinerary
While the east coast states of Australia are the ideal places to travel, every part of Australia has a little something to offer solo travellers.
One of the most critical tips for solo travellers is to have a little bit of a plan going into their journies. A proper adventure should be a bit spontaneous but any successful trip does require a little structure.
With this in mind, below is a great itinerary to consider while travelling solo in Australia!
Travel Itinerary: Australian Solo Itinerary
Love Opera? Visit The Sydney Opera House
The Sydney area is brimming with things to do, however, visiting the iconic Opera House

is a great way to experience the heart of Sydney.
This building is known throughout the world and juts into the Sydney Harbour. It offers a wide variety of operas that are suitable for every walk of life.
From couples to children to the elderly, there is literally something for everyone. So for solo travellers who enjoy a little opera, it is the perfect stop along the way!
Go On A Solo Cycle Around Brisbane
Queensland's capital city is one of the most iconic cities in the country to cycle around.
There is plenty of cycles to hire around this city with many modern neighbourhoods, eateries, and beautiful beaches to see along the way.
It can make for a really fulfilling weekend and it's great exercise as well! Moreover, Brisbane offers bus travel to other iconic places like Hervey Bay which is a laid back bay area known for its boat tours, fishing, island adventures and so much more!
Experience The Country Side At Northern Territory
The Northern Territory

is a sparsely populated state of Australia and is quite massive in size. However, it is a must-see for solo travellers simply because of its rolling dunes and majestically stunning landscapes.
The best way to navigate this area is by car hire as this gives those travelling on their own the most freedom.
The best place to visit when in this area is the Darwin

area. It offers guests markets, some bars for a little bit of a night-life vibe, and the Litchfield National Park

.
The national parks in Australia are some of the most interesting in the entire world due to the unique flora and landscapes that can be seen.
There are known tours to the national park, making it easy for solo travellers to book something in advance!
See Perth To Get The Best Out Of Western Australia
Perth is the capital of Western Australia

, the western state of the country.
This city is a hub of things to do for a solo traveller including beautiful foreshore walks, a stunning city park (dubbed Kings Park), historical buildings, islands like Rottnest Island

to visit via shuttle, etc.
It is the perfect way to spend around 2 to 3 days.
Head to Adelaide in South Australia
Adelaide

is another capital city worth visiting during a trip alone. South Australia is really bought to live with this city that features various festivals, delicious foods, museums, art galleries, and so much more.
Coming here exclusively for a few days is a great way for a solo guest to really dive into the culture here!
All of Australia has plenty for a solo traveller to explore, however, the best areas tend to be the more populated areas where there are plenty of attractions.
From the tropical islands off Queensland's coast to the city life in the capitals of the Australian states, travelling alone has many perks in the land down under!
More Tips On Beaches