Australia has over 10,000 beaches lining its coast throughout the whole country. These sandy paradises are a mainstay for residents and exhilarating for tourists as a place to visit! With so many beaches to choose from, What are some of the things to do at the beach in Australia?
Well, there are all sorts of beach activities to partake in. In fact, a day at the beach in Australia is not just any day at the beach. When some people think of a day at the beach, they think of lounging around and suntanning.
Other Things To Do At The Beach Are:
While that is a common beach activity, Australians take it quite a few notches higher! They really embrace the sunshine and waters and make the best of being in the sand! But what are some of the greatest activities to do on the beach in Australia?
1. Find Seashells At The Beach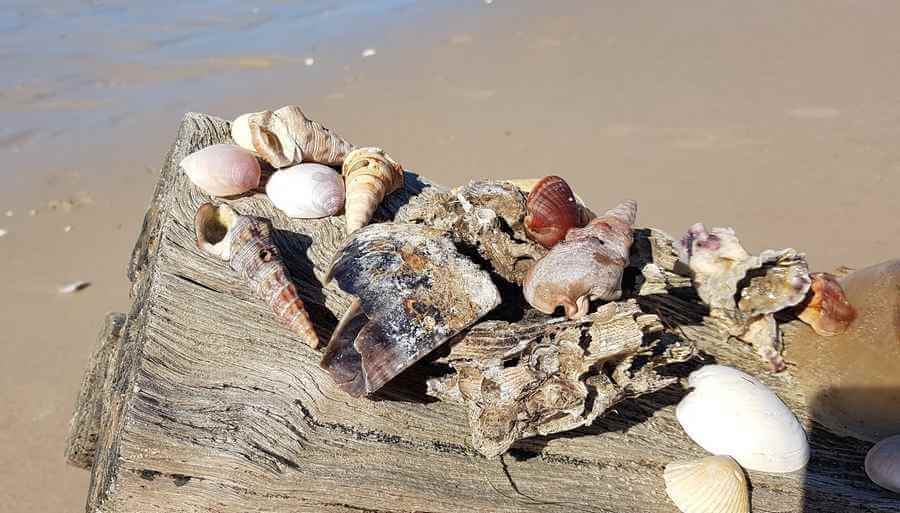 Sand Creepers
Strombs
Mitres
Tuns
Conchs
Ribbed Mitres
Helmets
Pipis
Auger Snails
Abalone
Ark Clams Pen/
Razor Clams
Nerites
Top Snails
Trough Clams
Periwinkles
True Whelks/
Goblet Snail
Cockles
Clams
Sand Dollars
Sand Snails
Murex Snails
Jewel Box Clams
Keyhole Limpits
Mud Whelks
Cowries
True Oysters
Pearl Oysters
Spindle Whelks
Dove Snails
Scallops
Cone Snails
Mussels
Venus Clams
Giant Clams
Dog Whelks
Rock Whelks
Volutes
True Limpits
Oyster Drills
2. Visit The Sydney Beaches
In Sydney, there are over 100 different beaches to visit. These beaches offer a variety of interesting and engaging activities to do.
Some of Sydney's beaches pride themselves on offering onsite barbecues for cooking up some delicious grub while enjoying the sunshine.
The beaches that have these include Wattamolla Beach, Shelly Beach, Coogee Beach, Palm Beach, and Dee Why. While checking out nearby food is always recommended, there is something very enjoyable about taking a day to cook by the sea!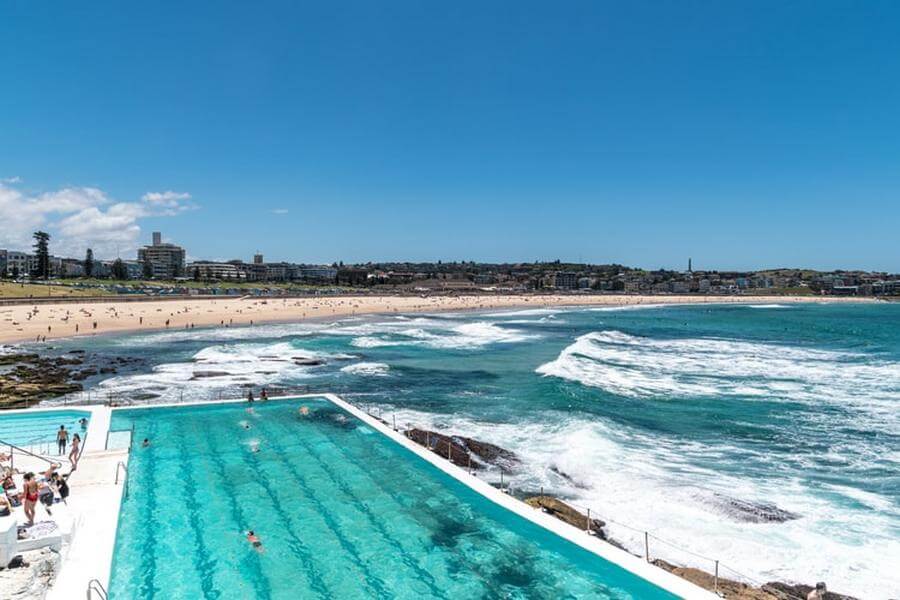 However, there are quite a few different restaurants lining Sydney Beaches that present fresh, local foods to satisfy any level of hunger.
Some of those restaurants include Limani Seafood, Belgrave Cartel, Alma Avalon, and Crento Italian restaurants just to name a few.
These chic spots are highly rated and near the northern beaches of Sydney. These great restaurants feature delicious cuisine to give visitors a taste of seaside fare.
When it comes to specific things to do at Sydney Beaches, Bondi Beach is a must-see spot.
This popular location features weekend markets that have a flea market vibe to them, gorgeous sunrises that paint the open sea peach and coral-coloured, surf the beautiful waves, swim in the calming water of the Wally Weekes Pools that sit alongside the ocean, as well as so much more!
3. Surf The Waves And Engage In Watersports!
Surfing is a super popular activity in Australia. Riding the waves is an exhilarating experience for experienced surfers and novice ones alike.
The peak time for surfing in Australia is considered to be April through September in the winter for the Northern beaches.
The groundswells are known to be really well at this time of year as it provides peak waves. From February to March there are incoming tides as well that get generated through a cyclone process.
Surfing is most popular along what's known as Australia's Gold Coast. The peak time for this location is considered to be during storm season (as this helps raise the waves to perfection!) in Summer and early autumn which is December to the middle of April.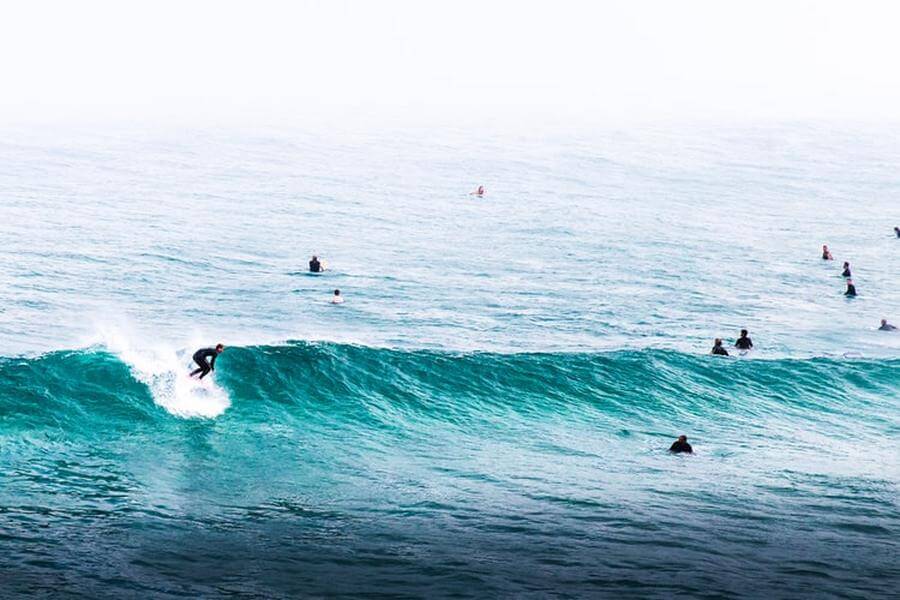 For beginners, visiting this coast in the Winter makes for great conditions for those who want to learn to surf.
The swells tend to be milder in this season on this coast and beginners can make the process as slowly as possible! Remember to follow any of the rules noted on the signs they are there for your safety.
Watersports, in general, is some of the best fun anyone will have visiting the Gold Coast. This includes water skiing, wakeboarding, and boating. These activities can be done by anyone of any skill level. They make a day at the beach even more enjoyable!
4. Have An Engaging Exercise Session At The Beach
The gorgeous sands and wide-open seascapes make for the perfect areas to exercise. There are countless walkways and esplanades for biking or walking.
However, exercise shouldn't just be limited to these waterfront areas, the beach provides great sands for jogging.
One of the most popular spots for exercisers is the Ninety Mile beach. This is one of the longest beaches in the world and attracts those with a love for the outdoors and getting into shape!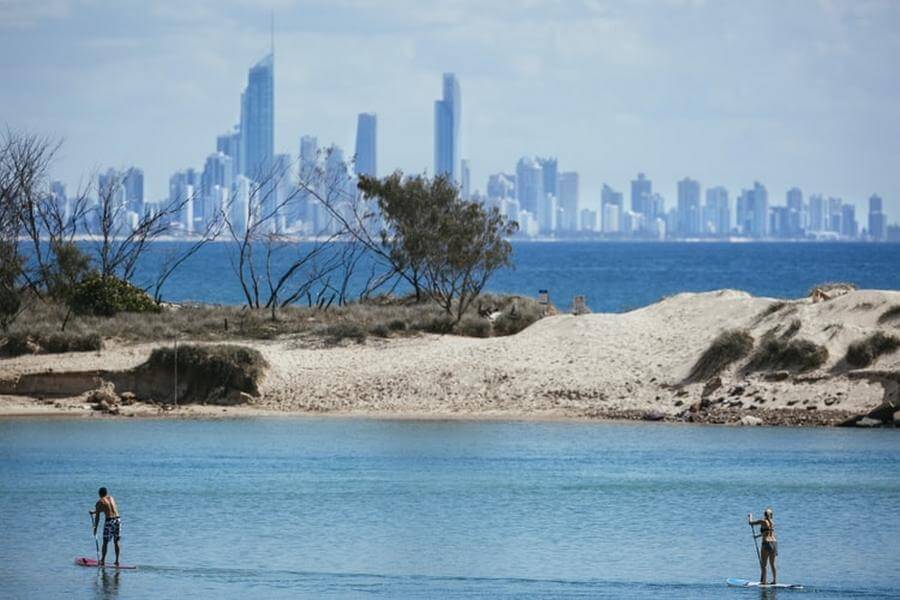 5. Rent A Kayak Or Boat To Take On The Water
Renting a boat to take on the ocean waves serves as some great fun! The boat can be a great place for fishing. Moreover, it is a wonderful opportunity to admire the wide-open sea and all its beauty.
This includes checking out some of the colourful corals under the crystal clear waters. When travelling to Australia, it is an absolute necessity to see the coral gardens in the waters.
While boating itself is a great time, it is what can be seen while boating that truly makes it extra memorable.
Kayaking is a trendy activity on Australian beaches as well. It is known for its powerful impact on an exercise routine, but mostly, it is a more engaging way to boat.
Kayaks are a single person type of boat that requires paddling and can be done leisurely or with vigour. It's a great way to spend a day at the beach, especially with a significant other!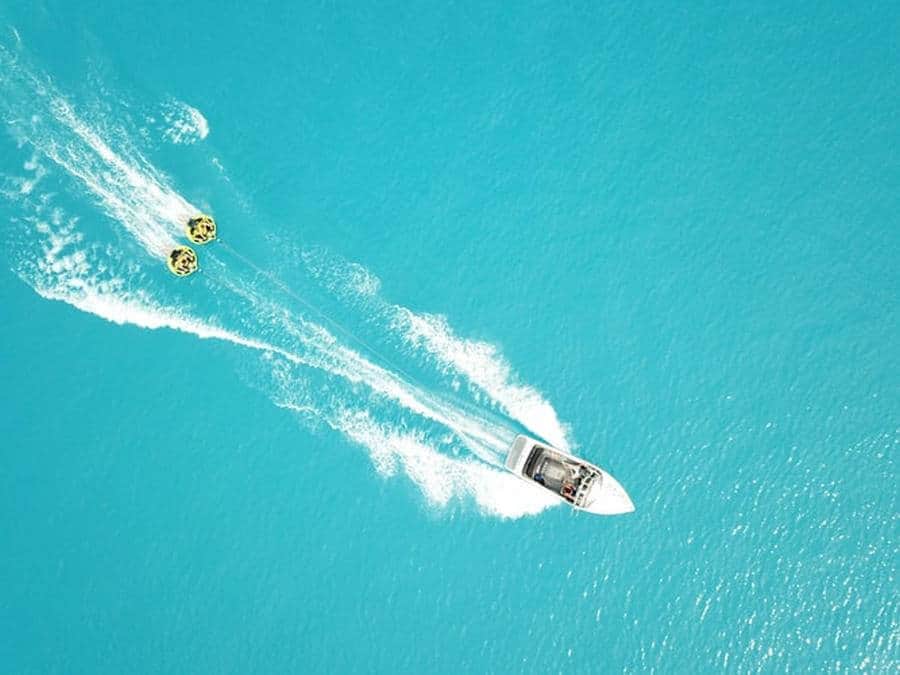 6. Games For Kids, Exploring The Beach Activities
Byron Bay is a stunningly beautiful spot that offers a lot of things for families and children to do. At this bay kids can take surfing lessons, exploring the Byron Bay lighthouse walk tour, sea-kayak alongside wildlife like dolphins and sea turtles just to name a few.
Australia is well known for its wildlife and sea-kayaking gives kids and parents alike a wonderful view of these creatures.
The lighthouse walking tour is along with Cape Byron and along with the well-maintained lighthouses, there's an opportunity to see stingrays and other wildlife among the ocean.
When it comes to Wide Bay-Burnett, this location offers lots of fun games for kids to participate in. These games make a beach day entertaining as well as stark in beauty.
Some of the games that are often played at Wide Bay-Burnett by children include a spoon and egg race complete with an obstacle course, bubble blowing with large bubble sticks, beach cricket, and even tug-of-war! No matter what activity a child plays, they'll have a boatload of fun!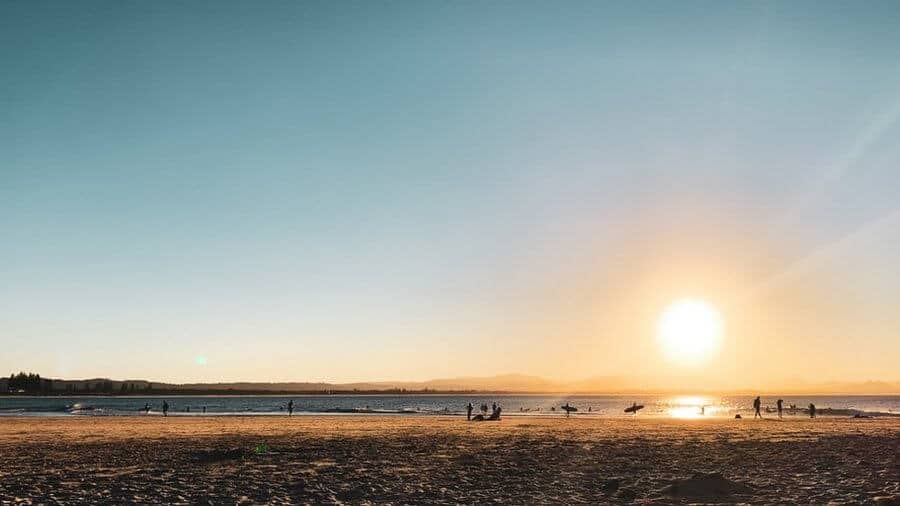 7. Beach Ball Games For Adults
Adults enjoy beach games as well! These games can include things like cricket, volleyball, spike ball, frisbee, and paddle ball. Spike ball is a game played with a small ball and a trampoline net surface.
The ball is bounced off this surface. The goal is to hit off the net without the opposing side returning the ball. Paddleball is a game played with a ping pong type ball and two paddles. It's been a classic game for the beach for a long time.
Another great game is the Beach Bocce ball. The game is played by throwing a jack and then trying to get two balls as close to the jack as possible.
The game is played with teams. This game can also be played with children, making it a perfect family event!
Seasonal Temperatures At The Beach
So what are the temperatures at the beaches in Australia? Well, as mentioned before, the best time to visit for optimal waves is considered to be December to April.
The peak temperatures during these months are around 32.6 degrees Celcius give or take a few degrees. This subtropical weather during these months really makes for a great beach day.
Australia has many seasons, 4 of them in fact, some theories now show we should have 5 seasons maybe this will happen in a few year's time
The Food At The Beach
All of Australia's beaches have various eateries nearby for tasty and fresh meals. This includes great places to get drinks as well. Whether it's a tourist or resident, there is no shortage of new places to visit and try out the menu.
As mentioned before, Sydney beaches are known for their nearby restaurants.
But even the Gold Coast in Queensland gives way to delicious spots to check out. These places include Little Truffle which offers a taste of modern Australian foods, Pho Vietnam for Vietnamese foods, and even fine dining like the notorious Willow Dining.
These spots are just a small tasting of what there is to offer on the food scene! For that great drinking experience, the Gold Coast offers up some beverages that cannot be matched at the famous Sandbar and The Cambus Wallace locations.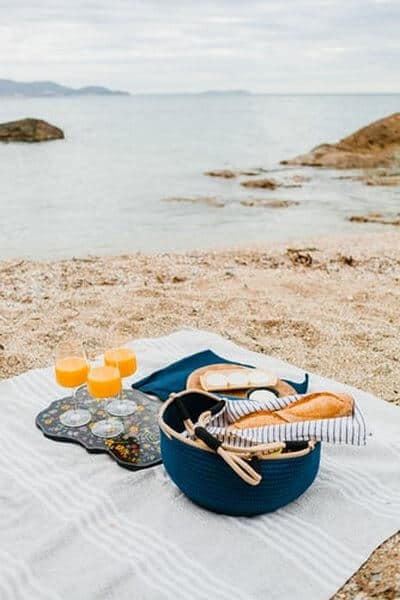 More Things To Do At The Beach In Australia
You will also find plenty of events, festivals and markets to visit and explore the local offerings of fresh fruit and vegetables. In Sydney, you will find the Palm Beach Market, where you can buy quality gifts for your home, and surf fashion clothing.
Plus why not try the local Berkelo bread, or grab a block of fine French cheese to try.
No matter what beach a tourist or resident decides to seek out, there will be tons of things to do at the beach in Australia! Live life to the fullest at one of Australia's many beautiful beaches!
More Pages On Beaches
link to Can You Swim At Mission Beach?
It may surprise some people to learn that Australia has over 10,000 beaches along its coastline country-wide. There are practically countless sandy shorelines spanning the coastline that all over...
link to What Is It Like To Live Near The Beach?
Visiting the beach is a beautiful opportunity to see mother nature at its best. There's nothing quite like hearing the waves rolling in on a soft, sandy shoreline. While visiting the beach is a...