People typically think about their living arrangements being in a house or apartment. However, there are a select few that prefer to live on a boat. Living on a boat has a lot of advantages like fresh ocean air, access to the ocean, etc.
While some people desire this type of lifestyle, it is important to know whether or not they can actually live on a boat in their area. Australia is a great example of where some people would want to live on a boat.
The views are absolutely stunning with beautiful mainland foreshores and mangroves while simultaneously having the wide-open ocean, spanning endlessly.
Living On A Boat In Australia?
Living on a boat seems like a distant dream for some people but it is possible. There are some places in Australia where living on a boat is allowed. In other places, the rules are pretty strict.
Brisbane and the south of Brisbane are known for having stricter regulations as well as more hostile feelings towards people wanting to live on the water. It has been documented that these areas charge ridiculous fees.
When heading further north of Brisbane, the environment for boat dwellers gets a little more relaxed.
Even though the environment gets better further north of Brisbane, there are still usually fees associated with living on a boat. This is primarily because the areas where people want to set their boats up are within docking areas.
These fees can be based on the size of the boat and the overall charges that the area wants to charge. It isn't as easy as just setting up your boat in the water just anywhere. There are only specific areas, like some marinas, that allow boat living.
A more popular choice for Australians has been houseboats that are on river areas rather than on the open ocean. This has proven to be a more affordable route for getting to live on a boat.
These arrangements could still involve purchasing a small piece of land adjoining the river, but it is well worth the change for those who have decided that water life is for them.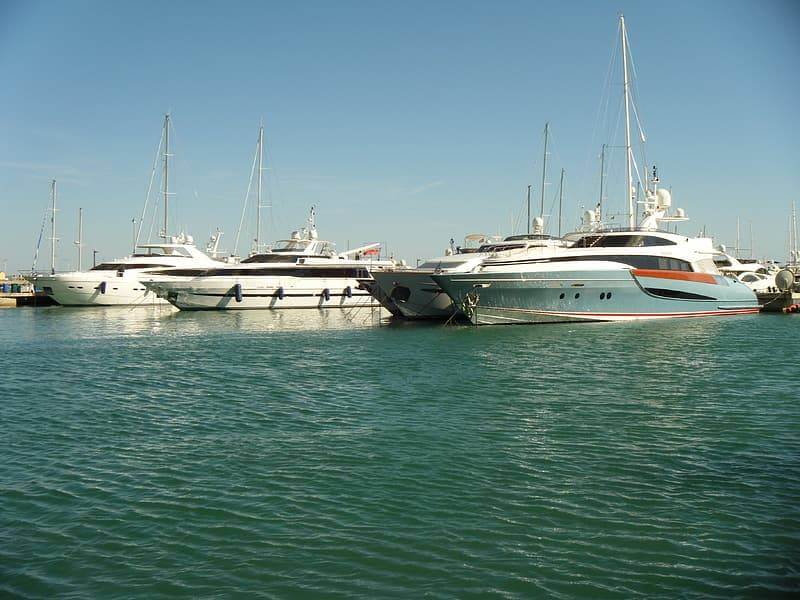 What Kind Of Boat Can You Live On?
Boats come in all sizes and not all of them are preferred as liveaboard boats. Yachts can be a good option but the best type of boats for living on the water are considered to be houseboats or trawlers.
Both of these offer good enough space for living but they are mostly chosen for their durability. Things like sailboats aren't typically a good choice due to limited space.
Trawlers tend to have bigger gas tanks but aren't known for their speed. Sure, speed might not be important if you are setting up to live onboard, but speed can be important for some people.
When considering trying to live on a boat, it is best to know what boats are more suitable for water living. Living on the water is an adjustment from living in a traditional house.
Even in the case of houseboats, trawlers or yachts, the space within them is going to be smaller than a house. Houseboats, on average, are typically 18 to 21m in length (or 60 to 70ft) and about 4.6m (or 15ft) in width.
While this does seem quite big, the interior of them can still be smaller. The ceilings are much lower than in regular houses and the cabin space tends to be a little more cramped. Some people can make an adjustment, while others cannot.
When comparing a trawler to a houseboat, their size on average is about 11 to 18m (or 30 to 60ft) and is primarily used by those looking to cruise about rather than stay stationery.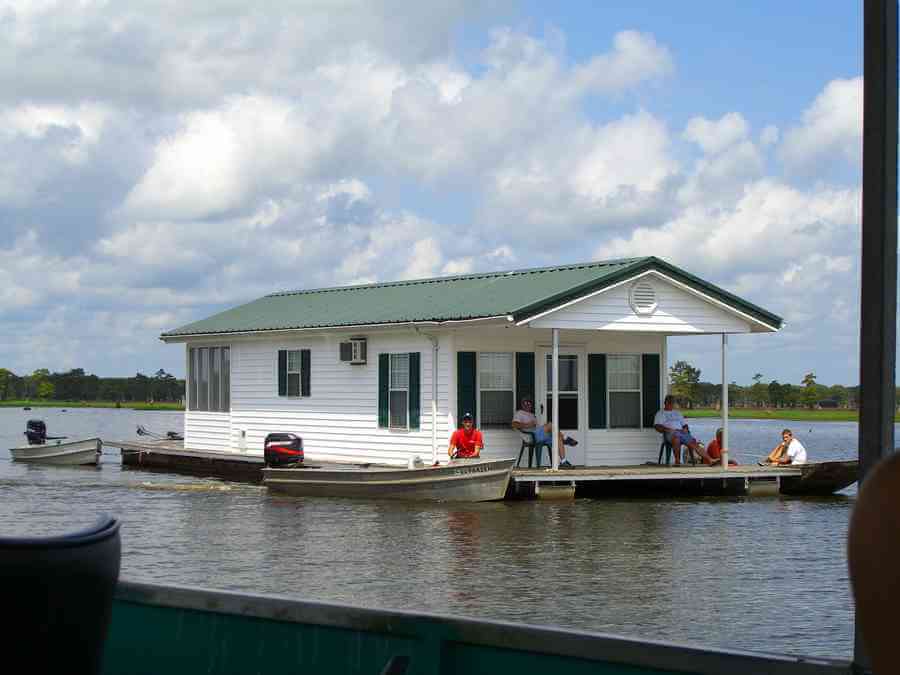 But that's the pleasure behind living on a boat right? The ability to just sail off into the sunset and go on an adventure. Everyone's needs are different, but the common theme behind living on a boat is the ability to move when needed. Choosing the right type of boat to suit those needs is critical.
While houseboats are the bigger choice for living on a boat, trawlers still come in as a close second in terms of their size. Yachts are another choice that some people might make, but they aren't as large as other boat varieties.
The average size to be considered a yacht is about 10m (33ft) in length. Larger yachts can be upwards of 24m (or 79ft), which surpasses the large houseboat measurements. The fact of the matter is, that vessel lengths differ and that is where people need to consider what it means to "live on a boat".
The term "living on a boat" can be short-term or long-term. Most people with dreams of strictly living on a boat will seek out the long-term end of the scale.
When it comes to that, choosing a larger boat that provides enough interior space is important but the reality is that long-term boat living comes with sacrifice.
Oftentimes, people need to down-size their belongings in order to comfortably live in certain boats for longer periods of time or even as a permanent change of living.
Short-term adventures are a bit more manageable, especially for those wanting to try out living on a boat before making the full commitment to it. Moreover, some people choose to rather cruise from marina to marina around the world and only pay marina fees rather than trying to find a berth in which to stay permanently.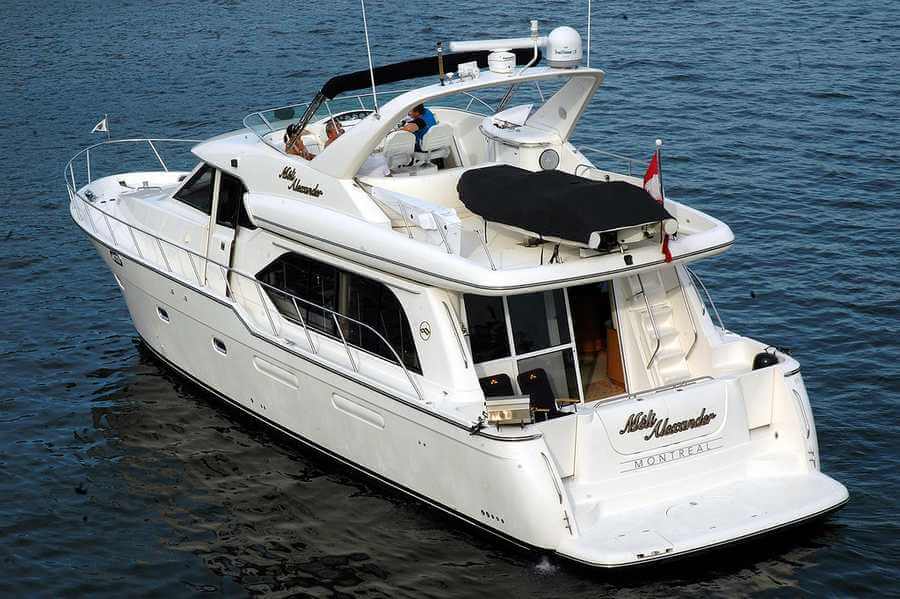 Can You Live On A Boat In A Marina?
Marinas are popular areas all over the world where boats gather to dock for a certain fee. Typically, marinas aren't necessarily a permanent set-up for people.
However, it is possible to live on a boat in marinas. One of the notable ones in Australia is the Royal Queensland Yacht Squadron.
While it is true you have to be a member of the squadron to live on your boat within the marina (located in Manly QLD), their fees aren't as steep as others. Moreover, they offer marina fees or even the purchase of berths themselves.
Below are some examples of the pricing for marina fees and berths from the Royal Queensland Yacht Squadron

.
Example Pricing of Marina and Berth Fees From The Royal Queensland Yacht Squadron
Marina Fees
| | | | |
| --- | --- | --- | --- |
| Vessel size | Price Per Day | Price Per Week | Price Per Month |
| 10m | $43 | $214 | $642 |
| 15m | $79 | $394 | $1183 |
| 20m | $126 | $630 | $1890 |
Berth Sales
| | |
| --- | --- |
| Berth Size | Price Range |
| 10m | $34,000 to $70,000 |
| 15m | $100,000 to $220,000 |
| 20m | $175,000 to $250,000 |
| 25m | $190,000 to $290,000 |
| 30m | $490,000 |
These prices are subject to change.
Purchasing a berth for parking a vessel has a wide range of price points depending on the size needed. While it is a big investment, those who are a member of the squadron will find living within the marina to be quite delightful.
The location does have fees associated with marina rentals or living on the premises as well. These include liveaboard fees for their members which is $64 per vessel, per week and $192 per vessel, per month.
The liveaboard fees are strictly for living aboard within the marina. They do not include any purchase of a berth area.
Other fees could include gas or ice purchases. Moreover, those looking to liveaboard here must fill out an application for approval and also be a member. For those who can afford it and really want a boat life, it could be worth the investment and time to try and become a member.
Marinas all over the world have different rules, fees, and processes required to set up a residency within their marina. Depending on the size of the marina will also determine if it is suitable for living on board.
The important thing to remember is that the marinas do allow for liveaboard typically require slip fees, insurance fees, and application submittal (which can have their fees).
It is also important to check with the marina about these fees in advance as well as to inquire if there is a waitlist or not.
Is Living On A Boat Expensive?
Living on a boat has a reputation for being a carefree way to live life. While it does have some whimsical aspects to it, the bottom line is that boat living isn't necessarily cheaper than living on land.
The first and foremost expense is obviously the berth, marina, or slip fees that might be due every week or month and that doesn't include the insurance fees some areas might require.
While fees can stack up, they aren't the only expense to think about when considering living on a boat. Just like a regular house, boats require maintenance.
If something needs to be repaired, there's going to be an expense involved. This is the second biggest expense to think about aside from any fees. But are there other things to factor in as well?
Converting to living strictly on a boat does eliminate some costs that living in a traditional home would have. This includes the use of water or electricity which is sometimes lumped into marina liveaboard fees and other fees.
Grocery costs might also drop as a full-sized kitchen fridge won't fit on boats, so downsizing the number of groceries saves money as well.
Mortgage or rental fees for housing on land tend to be quite higher as well. Depending on a person's financial situation and the cost of their boat, this could be lower than traditional housing as well.
Another expense to consider is the disposal of sewage waste. Living on the waters doesn't imply that the waters can just take on sewage waste. Many marinas have strict regulations against this type of activity.
There are pump-out facilities available for pumping out holding tanks on vessels which typically come at a cost. Perhaps using the bathroom onshore is more suitable for some people or even a portable toilet.
While there are some extra costs to consider with living on a boat, the overall cost could be lower than land living depending on the area and someone's budget.
Considering the costs that might be associated with living on a boat should certainly be taken before making any serious commitment to hopping on board.
How Can I Live On A Boat For Free?
Living on a boat for free would be the most ideal situation, however, it isn't all that practical. While it is possible, it simply isn't practical as in the long run your cost of living would end up being higher.
Managing your money to suit the best possible place to live on a boat is a better approach. However, for those looking to be really adventurous, living on a boat for free can be done. Below are the main things that are needed to attempt this type of lifestyle.
Things Needed For Living on a Boat for Free
Free access to water and energy
The ability to dock with no fees
Have no maintenance fees for the boat
These things aren't easy to come by free of charge. Moreover, trying to live an expense-free lifestyle on a boat doesn't come exactly free. There's always an upfront cost to consider such as the purchase of a decent boat.
There are some places around the world that offer free docking which is a huge money saver since the fees for those can be quite high! Another upfront expense includes a watermaker, which purifies water for suitable drinking.
These can be expensive but are a good long-term investment if someone is planning on being on the water for an extended period of time.
While it is possible to obtain the above requirements for living for free on a boat, they aren't very pragmatic for long-term living. Most marinas and docking areas will have leases for those wanting to stay a bit longer.
This means that boating around the world from the marina to marina is more suitable, but it won't be free. Food can always be found in the waters (where legal fishing is permitted) but the mooring fees are the biggest roadblock to living on a boat for free.
Rather than attempting to live entirely for free, finding the best way to reduce the cost of living to the bare minimum might be the best approach.
Where Is The Best Place To Live On A Boat?
Boating among the waters around the world is a truly unique experience. For those who want to make water their home, there are some places around the world that are considered the best.
Living aboard doesn't always have to mean against the ocean, though that could be the best spot for some water dwellers. Below are some of the most recognised places in the world to liveaboard!
Best Places to Liveaboard Worldwide
Scarborough Bluffers Park Marina, Canada
With a modern marina featuring heat, A/C, WiFi, and electricity, it is a huge attraction for this reason alone, however, it is the view of Bluffers Park from the Marina that is a tranquil sight to behold.
No matter the weather, heat or cold, this area is a beloved spot for those looking to live on a boat. From the water views, land views and amenities there is simply a lot to love!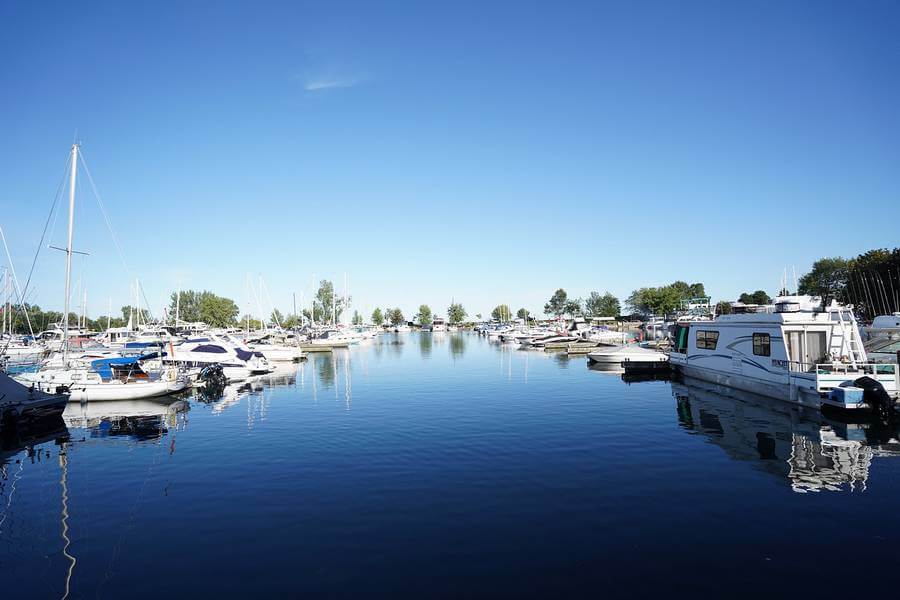 Tagg's Island, United Kingdom
Tagg's Island specifically sits along River Thames in London. This unique spot for houseboats has undergone some serious upgrading throughout the years and has since become quite a modern-looking area.
The houseboats here are lined with onshore gardens, and private parking and are considered spacious abodes. There are even some celebrities rumoured to have housing here, making it a one-of-a-kind desired place to be!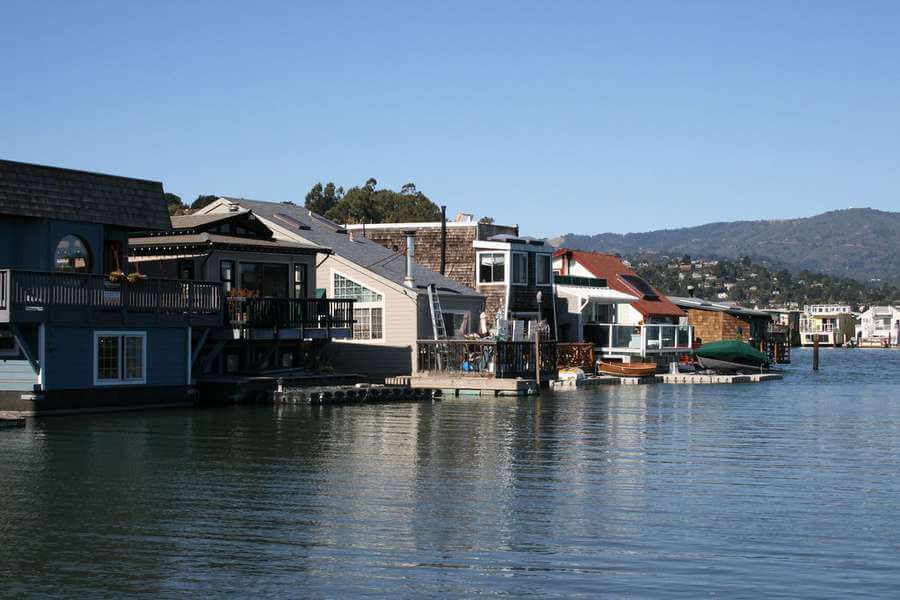 Sausalito, San Francisco Bay California
This San Francisco Bay area town is one of the more interesting spots to consider living on a houseboat. There is a variety of good looking houseboats that are in the bay including older styled ones, ones meant to resemble palaces, and even more, modern versions that have solar panels installed.
This unique spot gives people the opportunity to see these interesting houseboat styles as well as indulge in greener ways of living with solar panel options!
There are lots of houseboat or liveaboard communities all over the world, these three have proven to be some of the more notable. The great part about living on a boat is that the world is a vast place to adventure.
Moreover, it doesn't necessarily have to be in the ocean. Living on a boat is known to occur in larger lake areas and river systems across the world.
No matter what, boats are a beloved part of some people's lives and the dream of living on a boat is totally possible in some areas!
More Pages On Beaches
link to Can You Swim At Mission Beach?
It may surprise some people to learn that Australia has over 10,000 beaches along its coastline country-wide. There are practically countless sandy shorelines spanning the coastline that all over...
link to What Is It Like To Live Near The Beach?
Visiting the beach is a beautiful opportunity to see mother nature at its best. There's nothing quite like hearing the waves rolling in on a soft, sandy shoreline. While visiting the beach is a...