All over Australia are stunning waters. These waters are tempting to those wanting to take a swim. However, not all places are suitable for swimming in Australia, regardless of their spectacular beauty. From coast to coast, Australia has over 10,000 beaches that include many inlets and bay areas.
It is important to know what waters are considered safe and enjoyable to swim in.
Lucky Bay is one of Western Australia's most beautiful stretches of beach. With soft, white sands and bright turquoise waters, it is easy to see why travellers and residents alike seek out this bay area. Swimming is permitted at Lucky Bay, many visitors come here to take a dip in the pristine waters
Lucky Bay is tucked away among the Cape Le Grand National Park

, one of Western Australia's most well-known national parks. Lucky Bay is about 5 kilometres in length which is perfect for walking along the shoreline or sunbathing on the white sands.
There is plenty of space here for everyone to enjoy the natural beauty of the area.
Even though it is almost 5 kilometres in length, the main beach area of the bay is about 3.4 kilometres in length. The bay faces northwest at the main beach and then circles around to the east to face the 80-metre high headland that is part of the bay area.
Overall, the bay is a beautiful, spacious area for visitors to enjoy.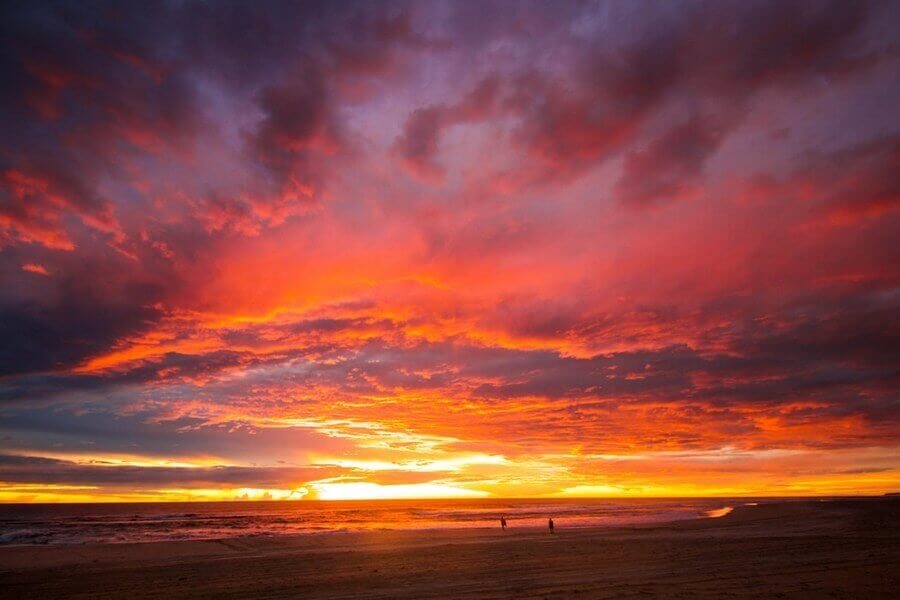 Is It Safe To Swim At Lucky Bay?
Australia is known for its strong water currents (in some areas) and sightings of unique wildlife. Because of this, it is important to stay safe while out in nature. Lucky Bay is one of the most tranquil places in Western Australia. Overall, it is considered safe to swim at Lucky Bay, specifically in the western corner of the bay.
The only place in Lucky Bay that isn't safe to swim is towards the centre of the bay where higher tides and riptides are usually present.
Even though the western corner of the bay is pretty calm, it is never a bad idea to be alert and mindful of your surroundings. When swimming or on the beach, keeping an eye out for potential dangers is simply the responsible thing to do for yourself and those around you. Below are things to watch out for while at Lucky Bay
Things To Be Watchful For While At Lucky Bay
Kangaroos In Lucky Bay
Lucky Bay is well-known for its stark beauty and gemstone coloured water, however, it is also known for its kangaroos. Kangaroos love flocking to Lucky Bay in the early morning hours to bask in the morning sun and hop along the shoreline.
While they are magnificent creatures to admire from afar, their space should be respected. They are still wild animals and can become an issue if provoked. Moreover, never feed them as they will become dependant upon searching for food from human sources.
Taking photos from afar is the best approach to these wild animals!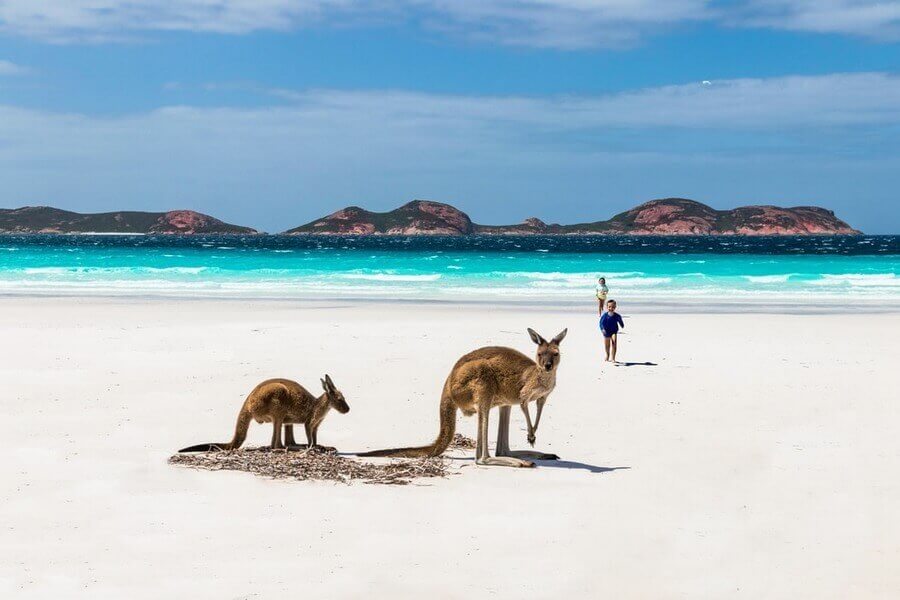 Dangerous Beach Driving
It is tempting to driving along beautiful stretches of Australian beaches. However, in some places, it isn't recommended. 4WD vehicles can pose a danger to the wild kangaroos and humans that are along the bay's beach line. Moreover, the sand conditions can cause vehicles to become bogged down.
It is best to leave the 4WD vehicles in designated parking spots or take them where 4WD vehicles are permitted.
Strong Currents In The Centre Of The Bay
The safest way to swim at Lucky Bay is to steer clear of the centre of the bay. As expressed, the western corner of the bay has the calmest waters and provides the safest swimming environment for guests. When heading to Lucky Bay with friends or family, always keep this in mind and only swim in the specific areas deemed safe.
These three things are the biggest concerns to worry about when in Lucky Bay. Even though they seem like small things, they are still very important things to keep in mind. Respecting the wild kangaroos, leaving the 4WD behind, and swimming in the western corner will ensure everyone has the safest time possible while in the bay area.
What Are The Tide Times At Lucky Bay?
Even though you shouldn't be swimming at the centre of the bay, knowing the tide times for the entire bay area can be beneficial for you. Tide times provide ample insight into the best times to head to the bay area. The tide times also provide important information on how the water conditions might be for certain activities like swimming or fishing.
While swimming is popular in the western corner, fishing is another beloved thing to do at Lucky Bay, especially boat fishing. With this in mind, the general tide times for the area can be helpful.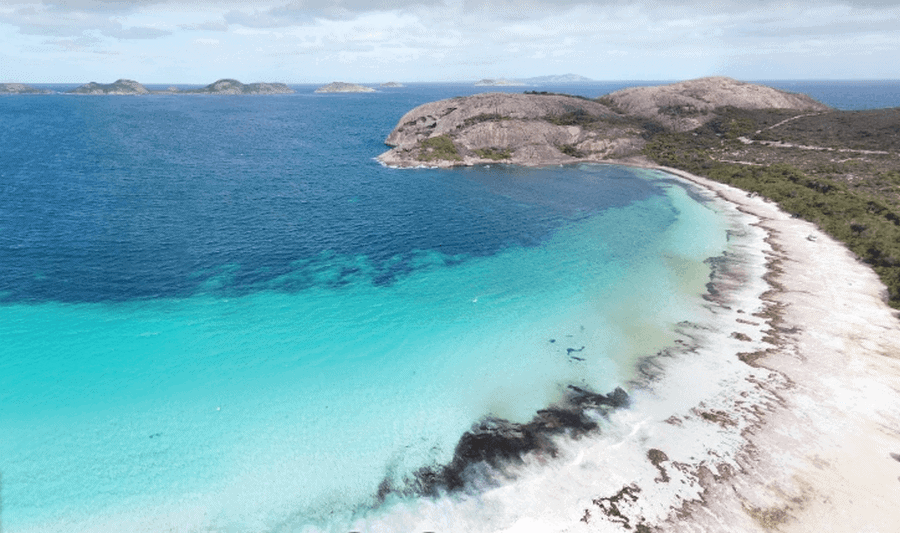 Tide times are generally broken up into two portions: high tide and low tide. At Lucky Bay, high tide times tend to be anywhere from 1:45 a.m. up until 10:43 a.m. From that point, the tides start lowering and tapering out throughout the day with the lowest tide times being around 4:45 p.m. and 5 p.m.
These are two peak times of day for high and low tides but the tide can fluctuate throughout the day as well with high tides being seen around 11 p.m. and lower tides around 3:30 to 4 a.m. In general, the tide times encompass a 12-hour time-frame in both high and low tides.
Even though these are the general tide times for Lucky Bay, it is always suggested to double-check current weather conditions and tidal information. This simply provides the most up-to-date info that might be available.
Lucky Bay is a stunning place to visit if you are in Western Australia. It is full of natural beauty that is one of the many reasons why Australia is so gorgeous. Being prepared with information about the bay area before heading out is always helpful.
It is good to know that swimming is possible and most of all, there is tons of fun to be had at Lucky Bay!
Recent Posts