New South Wales

, or commonly NSW, is a beautiful southeastern state in Australia. There's plenty to explore in the explore within the state, especially the beach areas.
Australia has over 10,000 beaches spread around its coastlines and some are more popular than others. This is particularly true for the NSW area.
Australia beaches are often sprawling soft sands with beautiful shorelines and vast ocean views. It can be important to know a little bit more about some of these beach areas!
Hat Head Beach
NSW is home to the Hat Head National Park

which is where guests will find the beach area.
The beach at Hat Head stretches an impressive 16km which specifically runs southwest, then south to run into Hat Head which then faces northeast.
The beach got its quirky name because of the headland that looks like a hat which is a little further south of the key beach area.
This beach has a beautiful foreshore area that is heavily vegetated as well as up to 500-metre high sand dunes which connect to a swampy area that is within the national park area.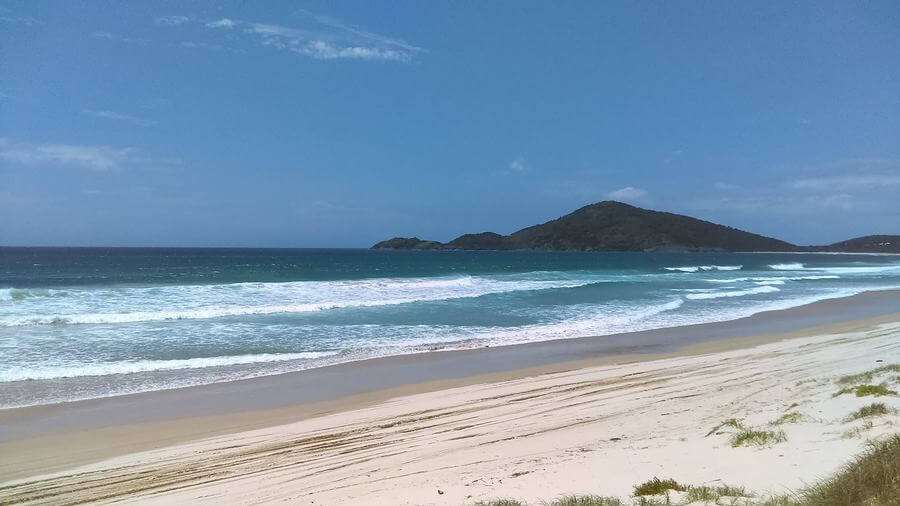 Moreover, because of the length of the beach, there are some key areas that can be seen from it. This includes the South Smoky Beach area and the car park for the lighthouse that is nearby.
Korogoro Creek mouth also is near the southern part of the beach where wave heights drop south.
Swimming is suggested only between the flag markers which are situated among a wide, flat sand bar and near the creek mouth.
Swimming further north near the Smoky Beach area is not suggested as there are many rip currents throughout the area.
This isn't to say that Hat Head can't experience the rip currents either, so being aware is really crucial.
While everyone should always be aware of themselves and other visitors when at a beach to promote safety, this beach is patrolled!
Not all beaches in Australia are patrolled.
This is primarily due to the extensive number of beaches which all cannot be patrolled. Having a patrol at the beach adds another pair of eyes in case of an emergency!
It is also important to note that the beach is only accessible via 4WD vehicles due to the sandy dunes.
No matter what, the beach and its gorgeous waters are such a scenic way to enjoy this coastline in Australia.
Google Map Of Hat Head NSW
What's At Hat Head NSW?
There are some things to explore when visiting the national park and the beach area. Seeing the natural beauty of the beach and foreshore areas is certainly quite a treat for guests.
However, exploring some of the nearby areas is also quite nice. Below are some things near Hat Head to consider visiting!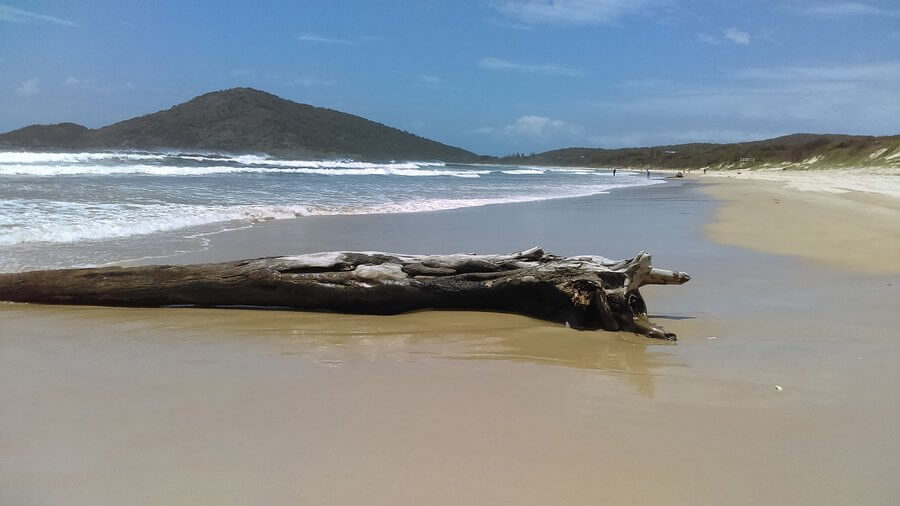 Things Near Hat Head NSW
Smoky Cape Lighthouse
This lighthouse area is north of the national park, about a 24-minute drive via South West Rocks Rd.
This historical landmark, constructed in 1891, is worth the drive for its stark beauty. It is still an active lighthouse as well, making it even more intriguing.
The lighthouse sits atop a narrow headland which not only gives spectacular views of the ocean but also the Hat Head National Park.
The beach area near here allows for camping by the beach, fishing, swimming, etc. The area also features cottages for overnight stays!
Hat Head Picnic And Camp Areas
Much like the beach itself, this area can only be accessed via 4WD vehicles. However, they are iconic spots because guests can unwind by the beach with a picnic or check out the camping area.
While the beach is backed by a lush foreshore and sand dune area, it is also backed by the small village of Hat Head (which has a very small population) where there's a camping holiday park.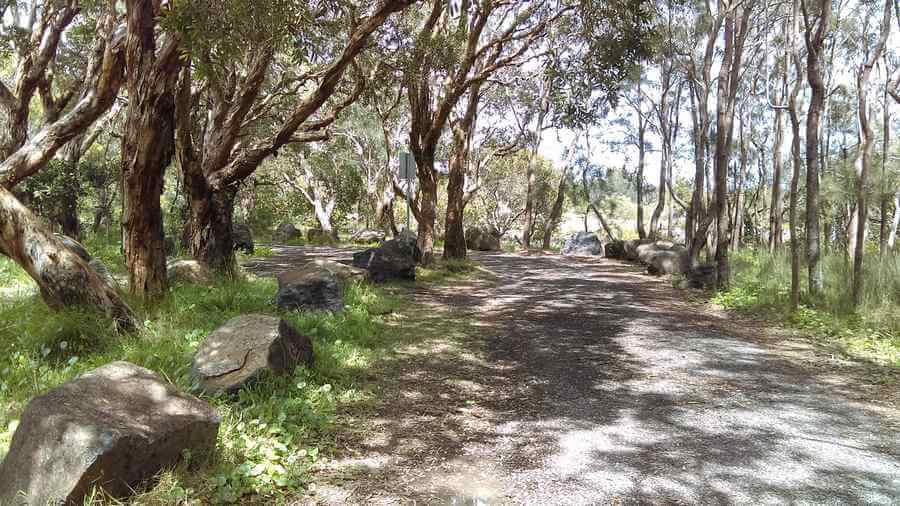 This area is popular among visitors to the beach area and the national park.
Fishing Spots At Hat Head
Fishing a beloved activity all over Australia. In fact, residents and visitors alike get a thrill out of finding an exclusive area to cast a line.
At Hat Head Beach, fishing is best at the creek mouth, which has a boat ramp.
Moreover, there are permanent gutter areas speckled from Smoky Cape towards the Hat Head area where fish like bream

and tailor can be found.
Hat Head National Park
While the beach access is through the park itself, the national park is still a key place to explore as well.
The park has many walking trails that wind around the outskirts of the park giving guests a blended view of landscape and seascapes.
Many guests will find birds along these trails as well, which makes them all the better! Below are the specific park walking tracks and their lengths!
Hat Head National Park Walking Tracks
| | |
| --- | --- |
| Kinchela Trig | Green Island |
| 0.5km return track, which would take about 30 minutes. It is considered a Grade 4 track. | 3km return track, which would take about 2 hours. It is considered a Grade 4 track. |
| Jack Perkins | Gap Beach |
| 0.5km return track, which would take about 30 minutes. It is considered a Grade 4 track | 6km return track, which would take about 3 hours. It is considered a Grade 5 track. |
| Connors | Korogoro |
| 3.3km one-way track, which would take about 2 hours. It is considered a Grade 5 track. | 3.2km loop track, which would take about 2 hours. It is considered a Grade 4 track. |
| Rainforest | Smoky Cape |
| 2km return track, which would take about an hour. It is considered a Grade 5 track. | 2.2km one-way track, which would take about 1 hour 30 minutes. It is considered a Grade 5 track. |
These tracks all offer something a little different than the others in terms of view. While most of them showcase coastal views, some of the like Connors also features beautiful wildflowers.
The grade ratings indicate the difficulty of the track. Between them all, it is pretty split 50/50 between 4 and 5 which means that people venturing onto these tracks should be in some moderate fitness.
The national park also has a well-known lookout called Captian Cook's Lookout. It is specifically located beneath the Smoky Cape Lighthouse

, on the northern coast of NSW.
Guests can see the sprawling ocean before them and a view of the South West Rocks

. Lots of wildlife can be seen from the lookout as well including whales (typically between May through July), dolphins, and of course birds.
Surfing At Hat Head
Surfing is right up there with fishing when it comes to popular activities in Australia! Those who enjoy catching a wave at the beach truly find it exhilarating.
There's something really special about the smell of ocean air combined with riding out an incoming wave. There are some key surfing spots all around the country and Hat Head has some surfing opportunities for its guests.
Surfing at Hat Head is best when the sand bars are just right. Specifically, this is around the righthand beach break where swells can reach around 3 metres and travel in a southwestern direction.
Because this beach is closer to the creek mouth, the waters aren't as strong as they can be in the more northern parts of the beach near Smoky Cape.
However, rip tides and currents still occur as the ocean is truly unpredictable. It is important to always be alert! Regardless, surfing at Hat Head is truly an enjoyable experience!
Hat Head Camping National Park
The national park offers quite a few camping options for those looking to surround themselves with nature.
It is important to note that bookings should be made and there are park entry fees to consider as well.
The park entry fee is $8 per vehicle, per day specifically at Hungry Gate and Smoky Beach area. However, park passes for the entire state of NSW can be purchased as well and are outlined below.
Park Entry Passes, NSW
All Park Pass – $190/year or $335/ 2 years
Multi Park Pass – $65/year or $115/ 2 years
Country Parks Pass – $45/year or $75/ 2 years
Single Country Park Pass – $22/year or $40/ 2 years
These passes are quite affordable and end up saving some money compared to the $8/day fee that is otherwise enforced.
This particular national park is known for its camping spots. Below are the camping areas within the national park!
Campgrounds At Hat Head National Park
Hungry Gate Camping
Tents or campers are permitted here and this campground is surrounded by beautiful sand dunes and vegetation including paperbarks and fig trees.
Along with gorgeous flora and plant life, there is plenty of wildlife to see as well. Kangaroos are often found snacking on the vegetation at this campground and are quite a sight to see.
Other wildlife includes birds, bats, and goannas. Campfires are not permitted and require guests to bring their own fire pits in which fires can be contained.
The sites here are not powered, making it a true camping experience. As a result, guests should prepare to bring lanterns or other forms of lighting for the night time hours.
While the pricing for booking will change due to availability or season, the general price point for a night's stay is around $13 for two adults.
Smoky Cape Camping
This campground features bbq, picnic tables, and toilets. It specifically gives guests a wonderful view of the South West Rocks which also provides ample fishing.
This exclusive camping spot is tucked near the lighthouse with the rainforest nearby as well.
Goannas

are also found at this campsite, which gives guests a little taste of wildlife as well. There is also Fish Rock, a nearby diving site that is exclusive to the area!
Because of its isolated location, guests will truly feel like their away from the world and within their own little paradise!
Like Hungry Gate, guests can bring tents or campers and it should be noted that there are not any powered sites at this location as well. The price point for a night's stay is also around $13.
These are the two most popular areas to camp while at the national park. Both offer idyllic beachside camping at really affordable prices!
All guests are required to clean up after themselves as well as bring their own water and rubbish bags.
Hat Head Beach Camping
Camping on the beach at Hat Head is primarily done at Smoky Cape. However, just about 1km south of the main beach area is a beach camping spot.
The most efficient way to camp near the beach at Hat Head is in the holiday park just off the beach's foreshore.
The Hat Head Holiday Park

is a great place to bring a caravan or enjoy their cabin accommodation. The park is also dog-friendly! Below are the facilities at the holiday park!
Hat Head Holiday Park Facilities
This caravan park is an excellent way to enjoy Hat Head National Park and the beach area while having all the comforts of home nearby.
Along with shaded powered and unpowered sites and tent sites, the caravan park has 1 or 2 bedroom cabins. These cabins feature air conditioning, verandas, lounge areas, bathrooms, and televisions.
They bring a little bit of a hotel vibe to a natural setting of a cabin. Moreover, the holiday park is near the beach, literally within steps so it's like guests are camping right on the beach!
The price for staying at the holiday park varies on the time of booking, however, there are general prices that can be used as guidelines.
For the powered sites, it is about $43/night and the unpowered sites are about $35/night. The cabins range between $99 to $129/night depending on the type of cabin that is chosen.
Some of the cabins are considered bungalows, which tend to run a little more money. The bungalows feature a queen and/or twin beds and generally face the creek areas or beach areas providing scenic views.
NSW is one of many idyllic states in Australia to visit. With places like Hat Head Beach and its national park, it only makes the area even more desireable!
From camping, swimming, surfing, boating, fishing, sight-seeing, and more Hat Head proves to be a beautiful place to visit!
More Pages On NSW Beaches
link to What's The Best Way To See Hyams Beach?
At one point in time, Hyams Beach was infamous for being known as having the whitest sand in the world. However, that proclamation turned out to be false. Despite the false proclamation Hyams...
link to Where Is Byron Beach?
It may be hard to believe, but Australia has around 10,000 beaches around its coastlines to explore. This impressive number is part of everyday life in Australia and beach-goers can be found...