Fishing is one of the most prized beach activities throughout Australia. Not only is this because of the gorgeous beaches themselves, but also because the marine life is quite diverse. Fisherman strive to get the perfect catch!
Even if they don't, they still have a grand day with their poles in the waters along these stunning beaches!.
Australia has over 10,000 beaches and so many spots to enjoy the sport of fishing. This is why it is important to know the best spots for not only marine life but the overall atmosphere. Moreover, a lot of the fishing spots off the beaches are located in some great bay area regions off the coasts of Australia.
Big Game Fishing
While fishing can be either saltwater or freshwater in Australia, this list is comprised of all the best locations for saltwater fishing. Beach fishing, which can be classified as saltwater fishing, is one of the best ways to fish.
Sometimes beach fishing can include the use of a boat or charter boat, especially for big game fishing.
Big game fishing gives any fisherman the opportunity to catch some really unique and prize-worthy marine like large tuna or marlins, to just name a couple. Before heading out to any of these ideal fishing locations, remember that fishing licenses are required.
1. Southern Four Mile Beach and Port Douglas in Cairns, Queensland.
Cairns, Queensland is one of the prime locations for fishing. This is especially true since they're known as the "black marlin capital of the world". The black marlin here makes Cairns a great game fishing location as well.
This stunning city gives fishermen ample opportunity to fish to their heart's content. Southern Four Mile Beach and Port Douglas, are two of the best spots in Cairns, Queensland to find great catches.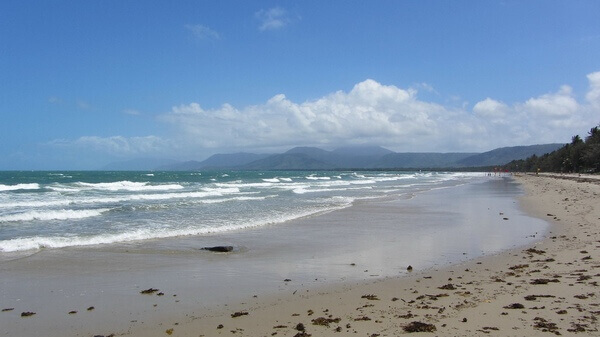 What makes fishing in Cairns even more memorable is that its fishing spots are within the Tropical North area of Queensland. Moreover, Cairns is famous for having more big game fish caught every season than anywhere in the world that weighs over 454 kilos!
Port Douglas fishing is quite an experience and claims to give fishermen the best Great Barrier Reef fishing. This scenic area provides many species of fish to catch along which are often considered prized catches. The following are possible fish to catch in the Port Douglas area:
Blue and black marlin
Sailfish
Wahoo
Coral trout
Mahi Mahi
SeaPerch
Dogtooth tuna
Giant trevally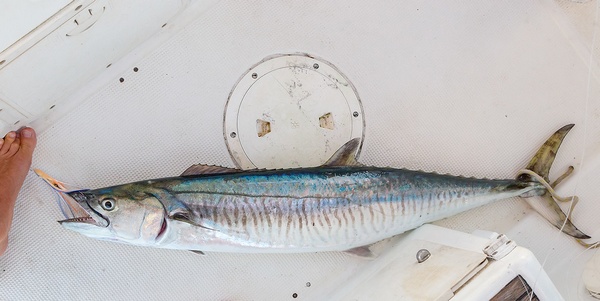 At Southern Four Mile Beach, there are some interesting catches available as well. The quiet waters here are great for fishing. Below are some of the species that may ride in on a tide along the beach:
Trevally
Queenfish
Whiting
Blue Salmon
Barramundi (one of the most popular fish to catch in Australia!)
These are all great fish to find at the end of a fishing pole! Port Douglas and Southern Four Mile Beach is a great spot for seeing these species. But what is the best bait to use when on the hunt for these ocean dwellers?
When using live bait, it is always recommended to get the bait from fresh seafood shops. This is because fresher bait will be more attractive to potential catches. Below are some of the best bait options to consider while in these areas:
Peeled prawn
Mullet
Pilchards
Squid
Consider these types of bait for the best experience while fishing at Southern Four Mile Beach or Port Douglas. Along with those locations, Yorkey's Knob and Palm Cove are known as other headland and beach areas to check out while fishing in Cairns, the markets in the area also offer some lost cost ways to get some fishing tackle.
2. Cape York Peninsula Fishing Queensland
This fishing area, located in Seisia, Queensland is the king of fishing areas due to the large number of areas that can be explored. This includes sand flats, rivers, and the crisp blue ocean waters, among others. Specifically, the cape offers locations for fishing in the ocean waters on the east and west sides of the peninsula.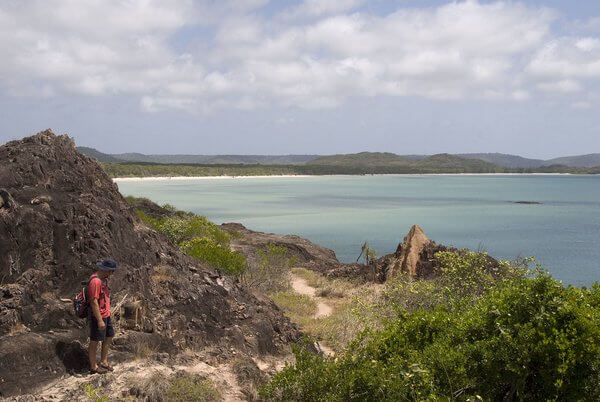 The charters that offer up fishing enthusiasts a true fishing experience run all down the east coast to Cairns, another prime place to catch a few.
No matter what coast someone decides to cast a line off of, there are some great fish to possibly catch in this area. Below are the known species to roam the waters around Cape York.
Barramundi
Mangrove jack
Queenfish
Bream
Cod
Parrotfish
Sharks
Red emperor
Cobia
Queensland grouper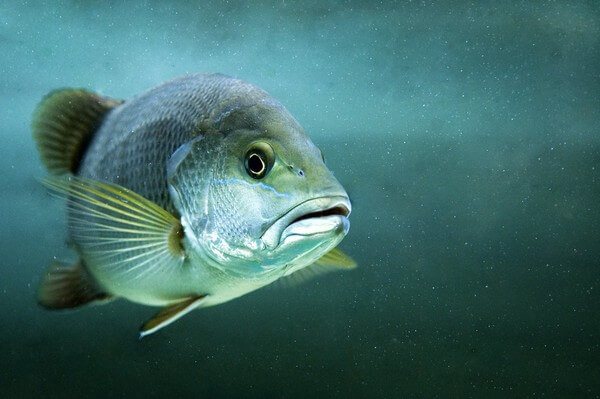 These are just some of the fish to expect. When it comes to catching them, however, it is good to consider what bait to take along. Below are some bait options to choose from.
Sardines (This live bait option is great for fish like grouper!)
Live mullet
Crabs or prawns (for parrotfish specifically)
Peeler crab or lugworm (for cod)
These bait choices are best for these specific fish, but other options are possible! It is important to note that these fishing areas in Cape York can usually only be accessed by 4WD, so the best time to try to catch something is May Through December. These will be the driest months to tackle the roads around the area.
3. Urangan Pier Hervey Bay Queensland
No fishing trip in Australia is complete until there's been a stop in the famous Hervey Bay. Known for its humpback whale watching season, this beautiful bay area also features some special fishing locations. One of these locations includes the Urangan Pier which is a popular spot for fishing including fishing competitions.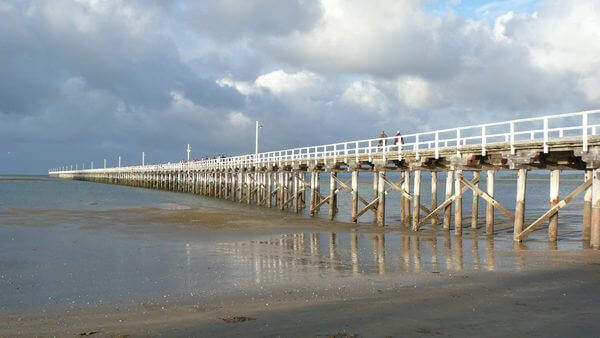 The Urangan Pier

is a historical location and has been preserved by the locals so that days on the pier can truly be enjoyed to the utmost amount. This is especially true for fishing.
The pier is about 868-metres long, jutting out into the Coral sea. This exclusive location gives fishermen access to some wonderful fish choices. Below are some of the fish known to be caught around the Urangan Pier area:
Whiting
Mackerel (including Spanish and School varieties)
Flathead
Bream
Tuna
Herring
Garfish

To ensure a bite among the line, consider the following bait to use (combine these with shiny lures to help attract fish as well):
Shrimp
Herring (while caught here, can also be used as bait)
Beach worm (for garfish)
Yabbies (for flathead)
This can be used either alive or dead and often can be used to catch a few different varieties of fish, not just the ones listed.
4. Toogoom Beach Fishing Queensland
Toogoom is a small coastal city in Hervey Bay that really is a great spot for fishers and those who enjoy water sports as well. The small coastal city has a few places to grab bits to eat as well. However, to really dive into the fishing culture here it is important to note that throughout the years, Toogoom has adopted a fishing club.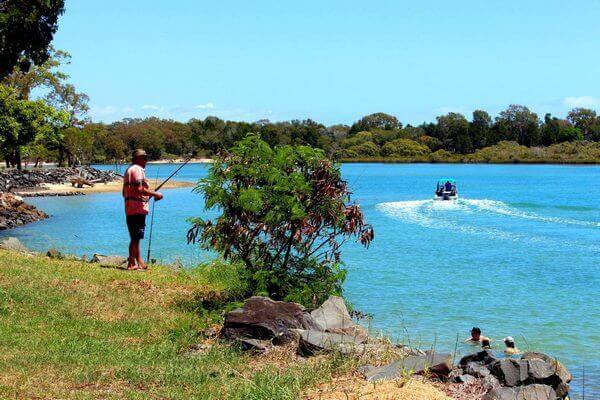 While the numbers who attend the club have dwindled, there is still a passion for fishing in the community. Toogoom Beach has some peak fishing along its shores as well as a boat ramp for those who want to head out onto the waters. Below are some of the beaches that can be expected at the beach:
Bream
Grassy Sweetlip
Red Emperor
Barramundi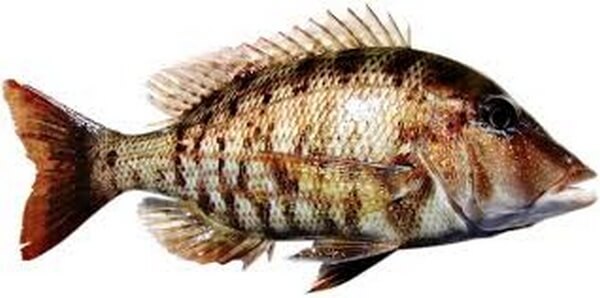 There have been other varieties in the area, but these are the ones most reported to the Toogoom Fishing club. Some of the bait to consider for the above fish can be found below:
Crickets, grubs, or small squid (for grassy sweetlip)
Reef fish like Pilchards (for Red Emperor)
Prawns or pillies (for catching bream)
Bait is best when used in combination with the proper hook and line. To ensure a great catch, potential fishers should consider the lures (used to attract), the strength of the line (to hold bigger fish) and the thickness of the hook (to make sure it will stay in the mouth of the fish. When on the lookout for Red emperor fish, this is especially important!
The best time to head to Toogoom Beach for some fishing is considered to be around the warmer months as the fish are more likely to get closer to the surface.
5. Indian Head, Fraser Island Australia
Fraser Island

truly is the pinnacle of beauty and excitement off the Eastern coast of Australia. While there's plenty to do on the largest sand island, there are plenty of spots to try and catch some great fish.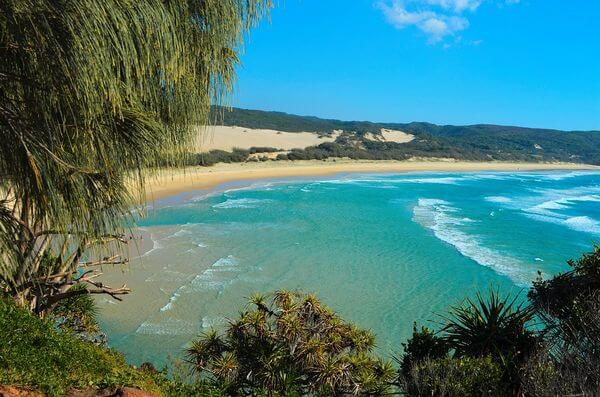 One of those locations includes Indian Head. Along with fishing, this location offers barbeque pits, and self-contained accommodations called the Fraser Island Fishing Units. Guests can enjoy fishing among Indian Head as well as their stay in these wonderful units with a great seascape view.
When headed to the area to take on some fishing, it is important to remember the water temperature and tides. Certain tides will bring forth some fish closer to the shoreline and water temperature helps the fish surface a bit more. These prime conditions make a great fishing experience.
While fishing in Indian Head, people can expect to see the following fish species:
Tuna
Tailor
Trevally
Whiting
Dart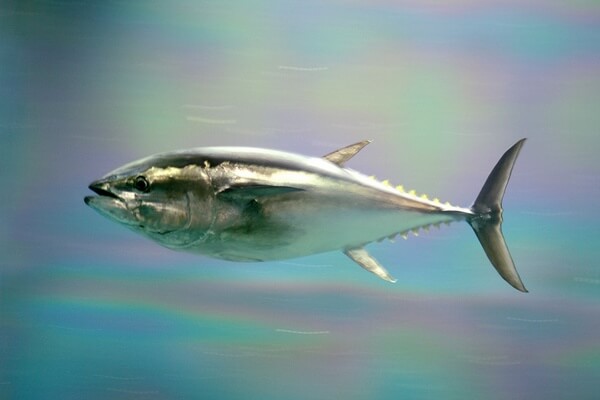 For success at catching some of these fish, always look for schools of fish (as bigger groups will allow a bigger chance to catch them!). Some of the bait suggested for catching these fish include the following:
Fresh bait, including smaller fish
Bloodworms (suggested for catching Dart)
Fraser Island has ideal fishing conditions all year round. While the conditions are great all year round, remember to check for tides and temperature when headed to any fishing location.
6. Cable Beach in Broome, WA Australia
Cable Beach is Western Australia's most sought after angler's paradise. While some associate the town with boat-fishing, the beach offers some great catches for avid fishermen. This beach also offers some stark and beautiful sights of sunsets or sunrises while casting out a line.
Some of the most popular fish found in this area include:
Threadfin salmon
Whiting
Mackerel
Tuna
Trevally
Queenfish
More specifically when fishing along Cable Beach, it is recommended to use poppers as a lure. Poppers give the illusion of movement in the water, which attracts fish as well. Once again, these used with certain baits will yield a better chance of snagging a prized catch.
When considering the best time to visit Cable Beach, it is important to note the two fishing seasons here, the wet and dry seasons. Each one offers a little bit different fishing experience.
Below are the differences between these two so guests can visit at a time that's good for them!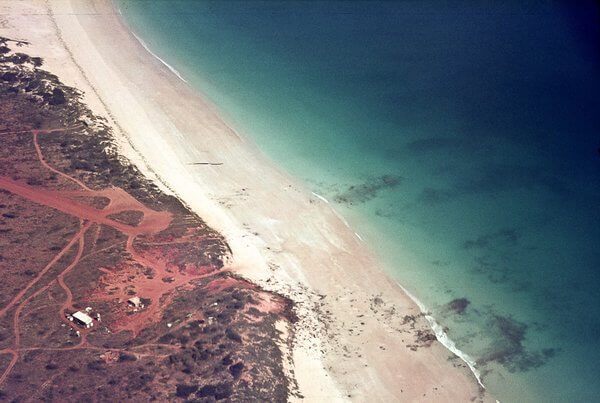 This particular season in Broome offers fishers exclusive access to Barramundi fish from October to April. In Broome, the wet season means fishing is generally done in protected areas like the Roebuck Bay area.
When it comes to the dry season in Broome, Australia the months run from May to right before October. This peak time is great for fishing at Cable Beach to catch all the salmon and queenfish varieties.
7. Nelson Bay, in New South Wales, Australia
This bay area is a gem spot for fishing and is located in New South Wales, Australia. The bay is also in an area dubbed Port Stephens where, like other grand fishing locations, it has its own fishing competition through the NSW Interclub.

While competitive fishing is fun for pro fishermen, Nelson Bay is a great place for fishers of any skill level. Along with fishing, the area is known for its surfing beaches and beautiful snorkelling sights. Moreover, the area is home to estuary or game fishing.
A particular spot in Nelson Bay is Dutchmans Beach, one of the bay area's greatest beaches to cast a line. Below are some of the fish to expect while in this bay area:
Snapper
Kingfish
Salmon
Luderick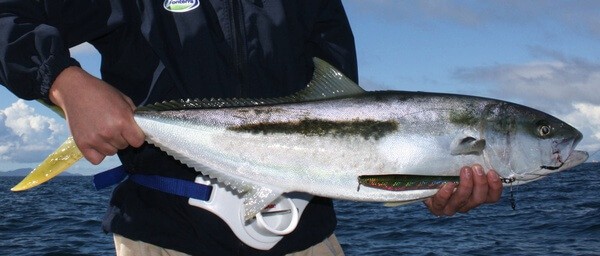 These fish are wonderful catches along the beach and getting on the line can be assured by using some of the following bait:
Sea lettuce (Ludericks are mostly herbivores, so this bait can be good for them!)
Jigs (can be used for some fish like salmon. They are usually sinkers made of lead that have an attractive coloured soft body to attract fish.)
Stinky fish like tuna (Snappers usually like live fish, but will be attracted to dead stinky tuna as well.)
Fasting moving baits like goggle-eye or blue runners
To find an abundance of fish here (especially luderick or bream at Dutchmans Beach, Summertime is the best time to visit (December through February).
8. Almonta Beach, Coffin Bay Southern Australia
Coffin Bay in Southern Australia is a great destination for fishing. Almonta Beach is one of the key spots to make some great catches. Every coastline in Australia has a type of fish that is exclusive to them. Below are some of the catches at Almonta Beach:
Gummy sharks
Tommy ruffs
Salmon
Mullets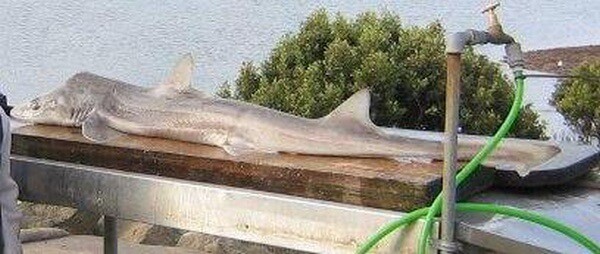 A day at this gorgeous Southern Australia beach will not only be relaxing but provide access to some interesting catches! Below are some of the baits to consider when fishing on Almonta Beach:
Meaty fish filets like salmon or mackerel (to catch gummy sharks)
Bread (to catch mullets, bread is commonly something they're attracted to)
Visit this stunningly gorgeous beach for great views and great catches!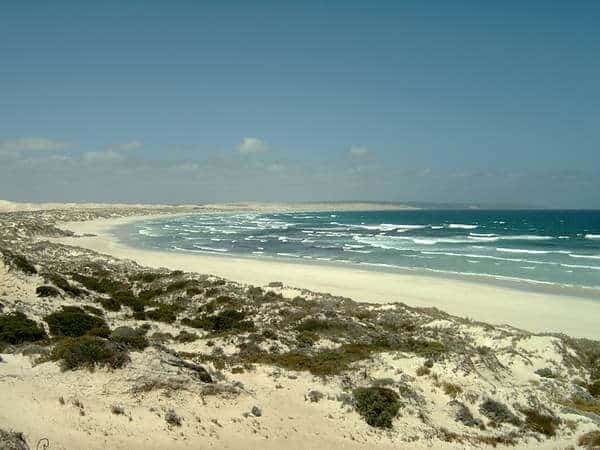 9. Shark Bay, Western Australia
Shark Bay is one of the most remarkable places in Western Australia. While it is one of the greatest places to fish in Australia, it does have some restricted areas. These restricted areas include 18-Mile Beach, Surf Point, Big Lagoon, Sandy Point, Gudrun Wreck, Mary Ann Island, Disappointment Reach, and L'haridon Bight.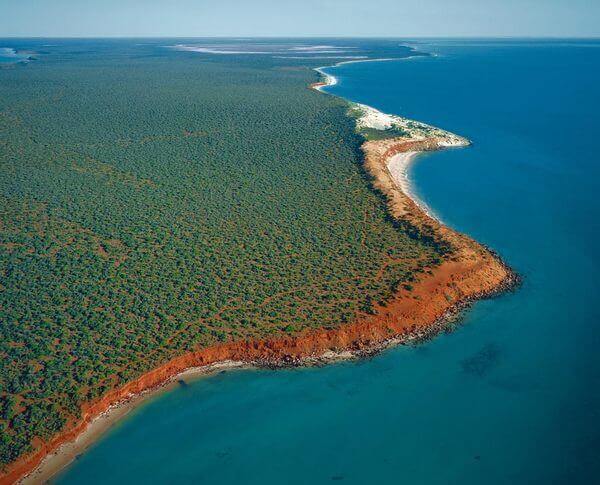 These areas are prohibited because the marine life in these areas is rare and protected species. However, Shark Bay does have other spots where fishing can take place, especially shore fishing. The most popular spot for shore fishing in this area is Dirk Hartog Island, specifically on their western side. Below are the fish that can be found in that area:
Tailor
Flathead
Giant trevally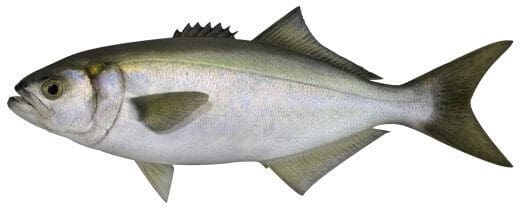 For the best results here in catching these fish, consider using the following:
Pilchards (common in catching a lot of fish, including tailors. Use with spinning metal lures for extra attraction).
Octopus (preferred for giant trevally)
10. Mcloughins Beach, Victoria, Australia
This gorgeous beach in Victoria, Australia along 90-mile beach is well known for its fishing, even though swimming is not suggested. The spectacular beach has some great marine life for fishermen to catch. Below are some of the great finds in the waters at this beach:
Gummy shark
Snapper
Flathead
Silver trevally
To score a chance at catching these fish, try some of the following bait:
Small baitfish like pilchard or skipjack (for silver trevally. If they're in a school, they may succumb to lured lines)
Live baitfish like bluegills, sunfish, etc (for catching flathead)
Victoria is a great place to visit, but the beaches here are stunning and something really special to try and catch something!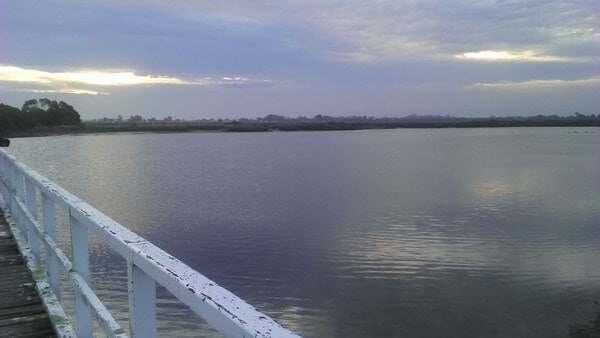 All these places offer some wondrous fishing for all levels of fishermen, recreational and competitively. They also offer eateries, caravan parks, etc for those wishing to spend a holiday around the areas. No matter what, fishing in Australia is truly an extraordinary experience!
More Pages On Fishing
link to Best Bait For Beach Fishing Queensland
Fishing is a niche community all over the world and has been around for thousands of years. There is something calming about it and yet exciting at the same time. What will be at the end of the line?...