For many people, the chance to spend a holiday in Australia is the opportunity of a lifetime. This incredible country has so much to offer and so many things to see and do.
On the bottom side of the world, many travellers see Australia as a mystical and enticing land full of promise and wonder, so it is no surprise that spending a vacation here is so popular.
In this article, we want to show you some of the best places to go in Australia and delve into a wealth of information on what you might expect from a holiday in Australia.
One thing is for certain, no matter what you are looking for out of a holiday, this diverse county will have something for you.
Why Is Australia Such A Popular Holiday Destination?
One of the biggest things that draw people into spending time in Australia is the sheer amount there is to do here. Australia is the world's sixth-largest country and has a landmass of almost four and a half million square kilometres, so given its huge size, it goes without saying that there is a lot to explore.
There are many tourist attractions here such as the Sydney Harbour Bridge and Uluru, and not forgetting the Australia Zoo which is famed all over the world.
On top of the wide range of activities here, Australia benefits from a wonderful climate, tropical in many areas and so for those looking for a sun-worshipping holiday, there aren't many places that are better.
With a stunning coastline that features some amazing beaches, Australia brings in people from all over the world.
If wildlife is your thing, Australia has some of the most unique ecosystems in the world, with more unique indigenous species than anywhere else.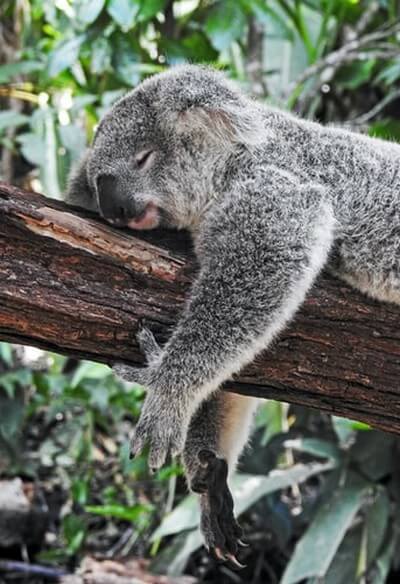 Many people choose this country for their holiday destination due to the simple fact that there are ample opportunities to experience wildlife encounters like nowhere else on the planet.
The native species of Koalas and Kangaroos are one of the main attractions but also some of the more dangerous animals such as snakes, spiders and sharks, for which the country is renowned, are a huge incentive for lovers of the natural world.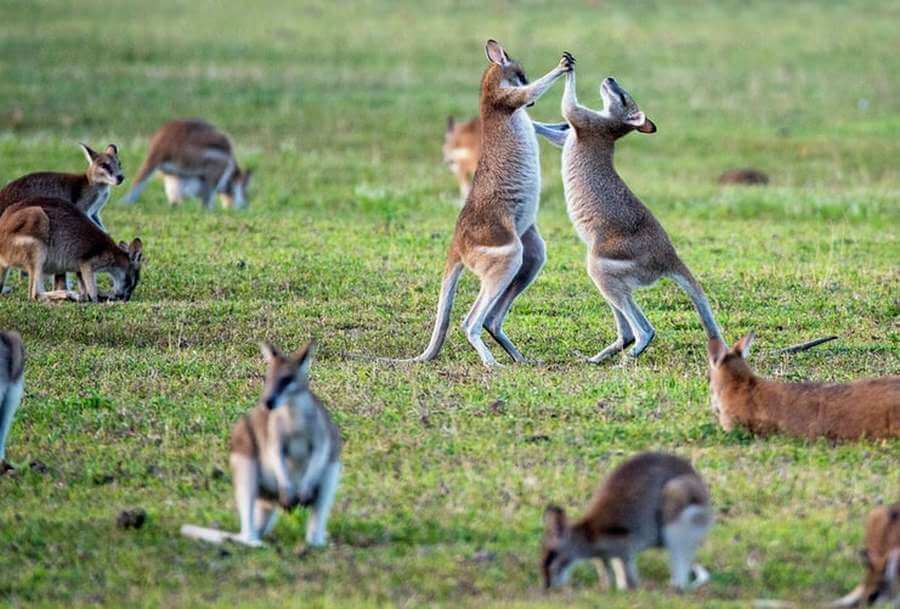 There are hundreds of other reasons why Australia is such a popular choice for holidaymakers but we simply wouldn't have time to discuss every single one.
So let's find out about what a holiday to Australia might involve and get that wanderlust sated.
How Much Do Holidays To Australia Cost?
There are many factors to take into consideration when thinking about your Australian holiday, there is the option to book a package deal where your travel agent will book everything and you pay one lump sum.
However, it is much more cost-effective to book things separately, especially if you are planning to do a tour of the country. The average cost, of a holiday, can range from $2000 to $6000 depending on how many days you plan to stay, and what you want to do and see while you are here.
Spending Money
One of the first things to keep in mind when considering taking a vacation in Australia is that due to its distance from other places in the world, which usually means long travelling times as well as how much there is to explore here, people often choose to spend a lengthy period of time here.
With anywhere between three to five weeks being the average.
So, most importantly, it is essential to bear in mind the cost of day-to-day living whilst in the country, this includes food and drink, entrance to attractions, public transport and general shopping amongst other things.
You will likely need between $100-$200 per day, per person if you are planning to eat out and take trips. So for a four-week stay, you are looking at a few thousand dollars just for your spending money.
Accommodation Downunder
As far as accommodation is concerned, the cost will vary greatly depending on the type of accommodation you choose. Of course, if you are looking at staying in high-end hotels, the cost is going to skyrocket.
For example, a night in one of Melbourne's top hotels might set you back $200.
Whilst it may be nice to spend a night or two in luxury accommodation, if you are looking to be a little more thrifty it might be a good idea to limit this.
One excellent option for somewhere to stay is to go camping, this is especially popular if you are visiting the Northern Territory, where a single night's stay will cost less than $60, which is much more affordable and a chance to get back to nature.
Backpackers accommodations are an excellent option with a prime example in Cairns where prices start at just $24 per night. There are options to stay in a shared room or a private one depending on how much you are looking to spend.
Finally, you might opt for the increasingly popular Air BnB option, whereby you book a stay in a house (sometimes as a lodger or sometimes the property is rented out completely) that is owned and let out for the benefit of visitors to the area.
The prices for this are brilliant and start at just $75 per night. This is an excellent choice for families with children as you can have the freedom of home comforts and a decent base for exploring.
Flights To Australia
For international visitors to Australia, the flights are always going to be quite costly due to the distance that people from most countries will have to travel to get there.
Even neighbouring New Zealand is a hefty 4000km journey.
That being said, there are plenty of opportunities online to find a great flight deal, but again the cost is likely to vary depending on where you are travelling from. Let's take a look at average flight prices from a few key locations around the world.
You can expect to pay on average between £600-£900 for an economy flight to Sydney.
An economy flight to Australia costs on average between $700-$1000 depending on and to which cities you are travelling.
The average economy flight will cost around $200-$300.
Experience Days And Excursions
Whilst staying in Australia, there are a wealth of day trips or short trips that you may want to take part in, and of course, these are going to factor into the overall cost of your holiday.
Depending on what you want to do, will very much depend on how much you are going to be looking at spending on this type of activity.
But for the sake of this article, let's assume you might take one excursion or experience a week on a four-week stay, totalling four-day trips.
Depending on the activity you can expect to pay between $100-$600, this could include boat trips out to the offshore islands with guided tours, and Adrenalin activities such as swimming with sharks or bungee jumping or snorkelling cruise.
The longer and more in-depth the activity, the more you can expect to pay.
What Is The Average Price Of The Full Holiday?
Visiting Australia is a once-in-a-lifetime opportunity for so many people and so it comes as part and parcel of what to expect to pay a high price. Let us assure you it will be worth every penny! Here is a list of the average cost of a week-long visit to the country.
Single person $2000
Couple $4500
Family of four $10,000
Times that by the average three to five-week stay, and you've got quite a large holiday bill.
That being said, if you are planning a trip down under, it is well worth saving up beforehand so that you can be sure that all your costs are covered, and you can get on with enjoying your stay!
Where Can I Go On Holiday In April In Australia?
April in Australia sits in the middle of autumn, and whilst some places are much cooler, the tropics will still be experiencing some nice weather. That being said, even the cooler cities such as Melbourne will still have temperatures between 12-21 degrees Celsius and so can still be very much enjoyed at this time of the year.
There are many public holidays in Australia throughout this month and so the locals will be out and about in force, meaning that things can get a little busier than usual but with the friendly nature of the Australian people, this needn't be a bad thing.
The top places to think about visiting during April are:
Launceston Tasmania
Launceston in Tasmania is a very popular autumn destination with an average April temperature of 18 degrees, you have a pleasant time without the scorching summer heat that the country is known for.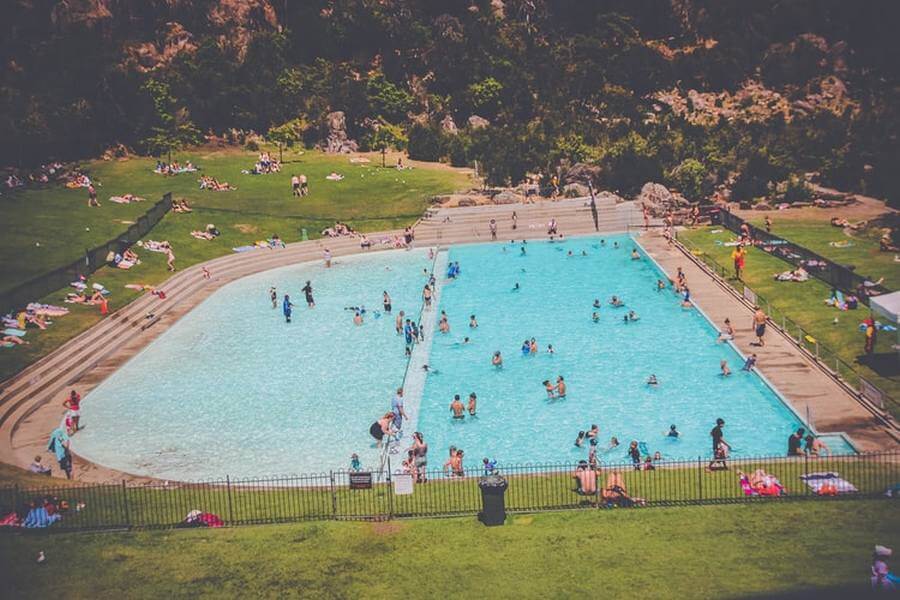 Gold Coast Queensland
Queensland's Gold Coast at this time of year is terribly popular due to the beautiful climate and great range of beach and water-based activities. Many people choose to come here at this time of year so if you are looking for a lively getaway, this could be it.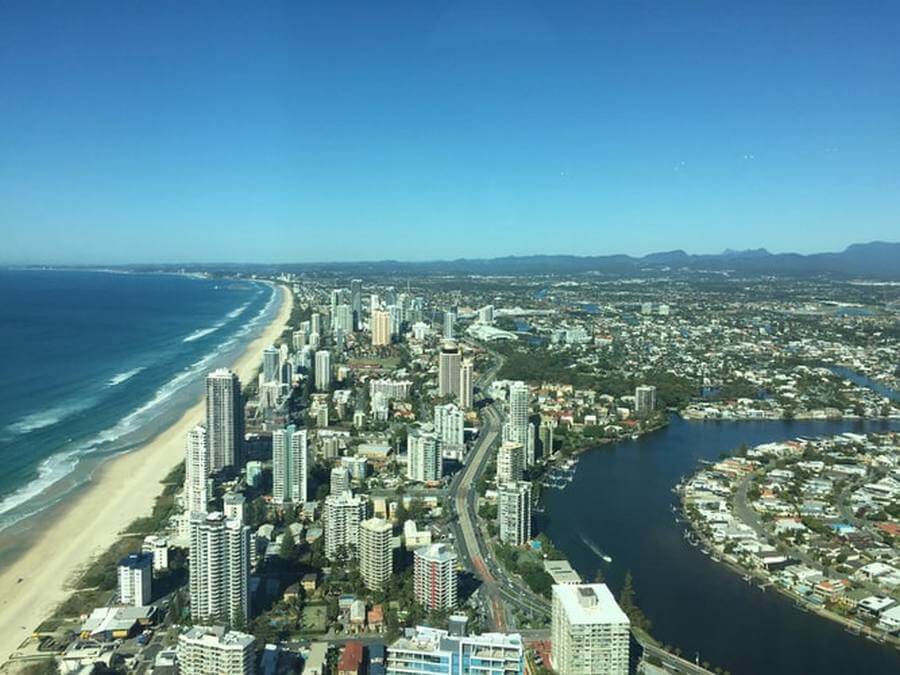 Barossa Valley South Australia
Barossa Valley in South Australia is known for its wine production and is one of the most favoured places to visit at this time of the year. The climate here in April is just ideal and for those with a love for food and wine, it is the perfect April holiday choice.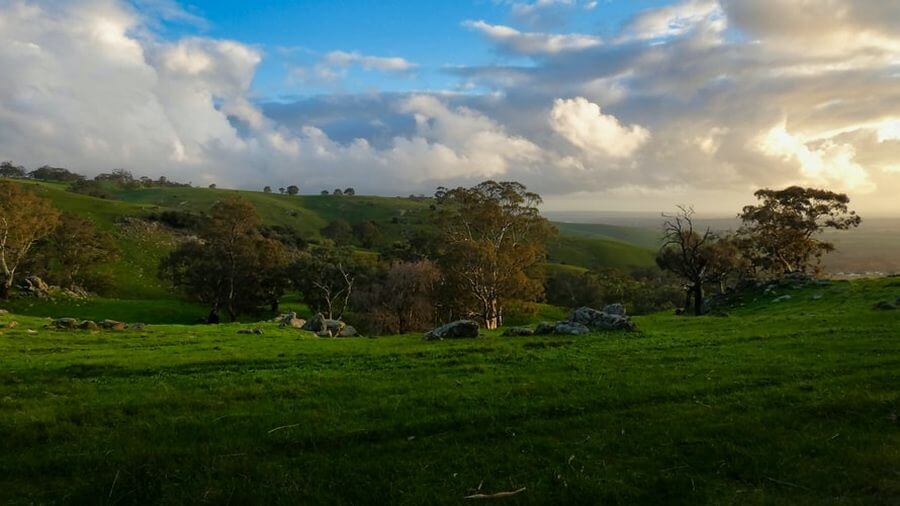 Northern Territory
If you want to head up to the Northern Territory in April, Alice Springs is a great place to go. At this time of year, summer gives way to slighter cooler temperatures, although the weather is still extremely good here, it won't be uncomfortable as it can be earlier in the year.
Great Barrier Reef
Water and marine life lover may want to consider visiting the Great Barrier Reef during April because this is the month when the weather is most consistent and means you can spend more time outdoors exploring this world-famous site.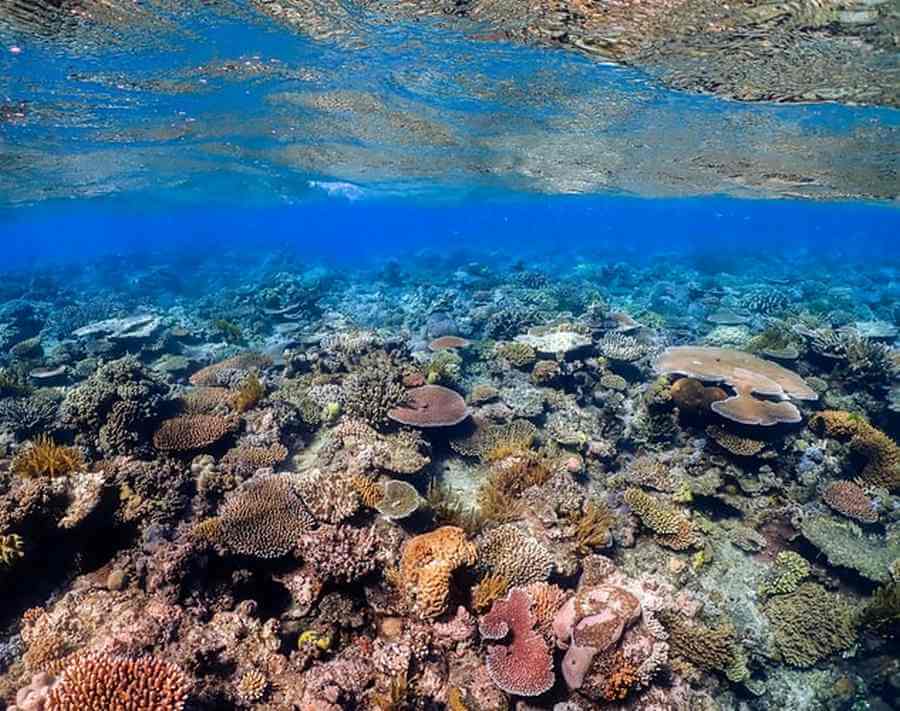 Holloways Beach Cairns Queensland
Holloways Beach Cairns Queensland is a small beachside town named after a local that was living in the town, features a nice beach and this makes it a quiet little getaway from Cairns.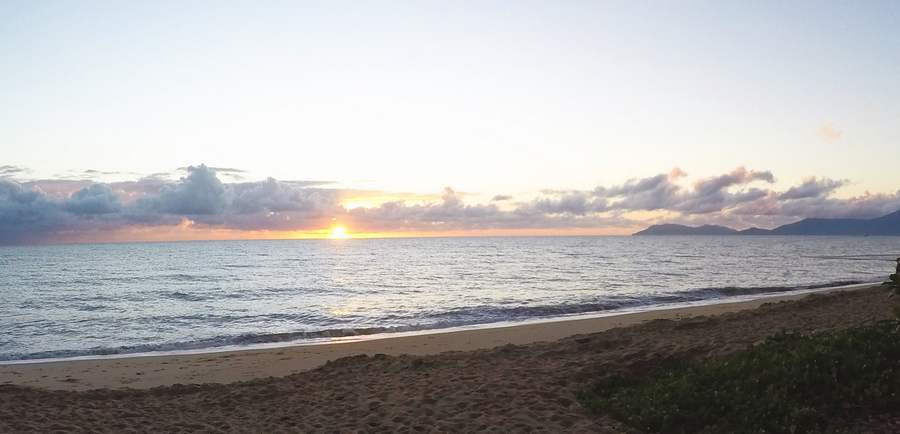 Where Can I Go On Holiday In December In Australia?
December is the peak of the summertime in Australia and with it being the festive season, this is another time of the year that the country sees a multitude of public holidays meaning a much more laid-back time.
With top temperatures averaging between 24-30 degrees depending on where you are in this massive country, summertime is the ideal time to visit for those who are looking to experience the weather for which Australia is famed.
There are certain places that it is recommended to visit during December in Australia, let's take a look at some of these now.
Phillip Island Victoria
Phillip Island near Melbourne is the place to go in December for animal lovers since it is this time of year that you will be able to see the Penguin Parade, which is exactly what the name suggests, thousands of penguins taking a march along Phillip island which is a sight you won't forget in a hurry.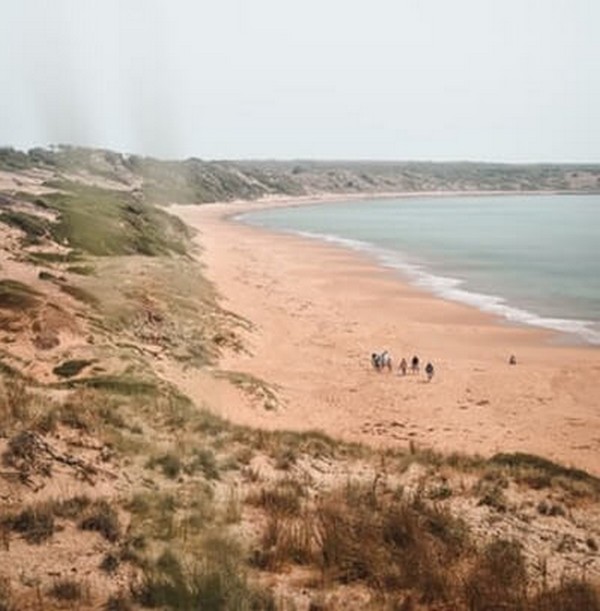 Bondi Beach New South Wales
On Christmas day, Bondi beach is a hub for social activity with locals and tourists attending to take part in the singing of Christmas carols and indulge in a beach BBQ, which for visitors from the northern hemisphere is something that they will likely have never experienced on this special day.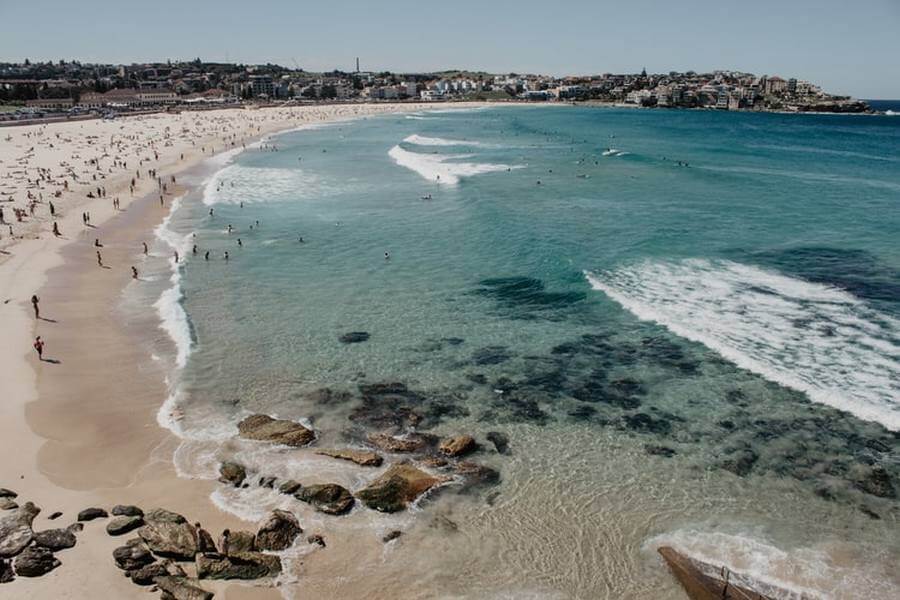 Sydney Australia
Sydney is unmissable at this time of year, with Christmas celebrations underway the city truly comes alive and is a place not to be missed during December.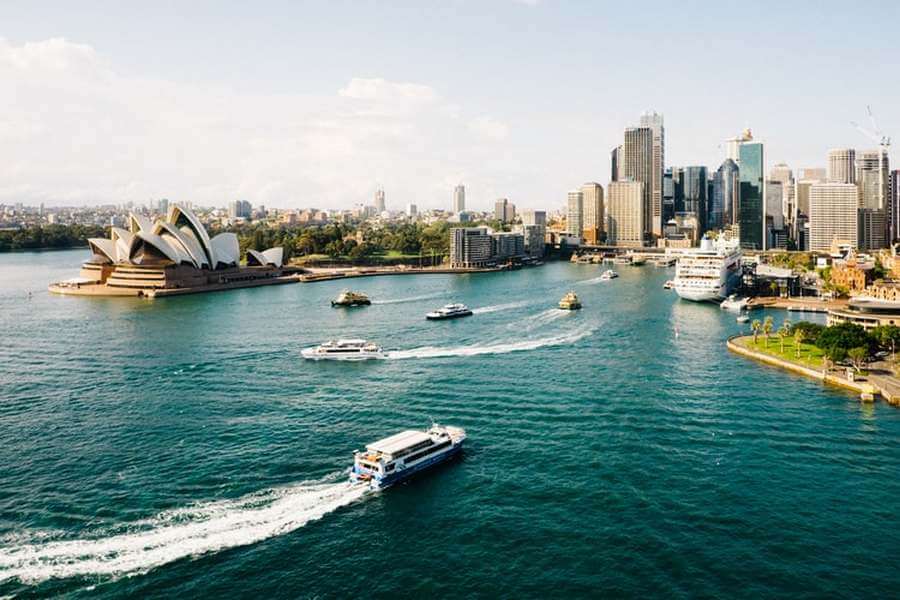 Lord Howe Island
In New South Wales, you will find the exclusive Lord Howe Island which is renowned for the great underwater visibility at this time of year. If you enjoy activities such as snorkelling or diving, this is the ideal month to do so here.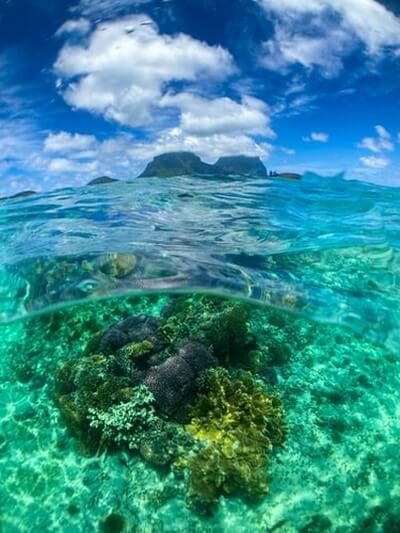 Things To See And Do On Holidays In Australia
As we mentioned earlier, Australia is a huge country and so naturally there are thousands of different things for you to see and do whilst here.
A good idea is to plan an itinerary before you go and book up any day trips or activities that you wish to take part in.
Once there, it can be a little overwhelming and so with a good plan in place, you can be sure that you won't miss out on doing anything that interests you.
Another thing to keep in mind is that due to the size of the country, many visitors opt to spend shorter periods of time in various locations rather than staying in one spot for the entire holiday.
This is the best way to make the most of everything that Australia has to offer.
We are now going to look at just some of the exciting things that you could take part in whilst holidaying in Australia. Whether it's culture, wildlife, water-sports or anything else, there is something to cater to every taste.
Try Your Hand At Surfing In Western Australia
This state is globally renowned for its stunning beaches, many of which are a paradise for surfers. Even if you are completely new to the sport, there are plenty of surf schools where you can get to grips with this nationally loved activity.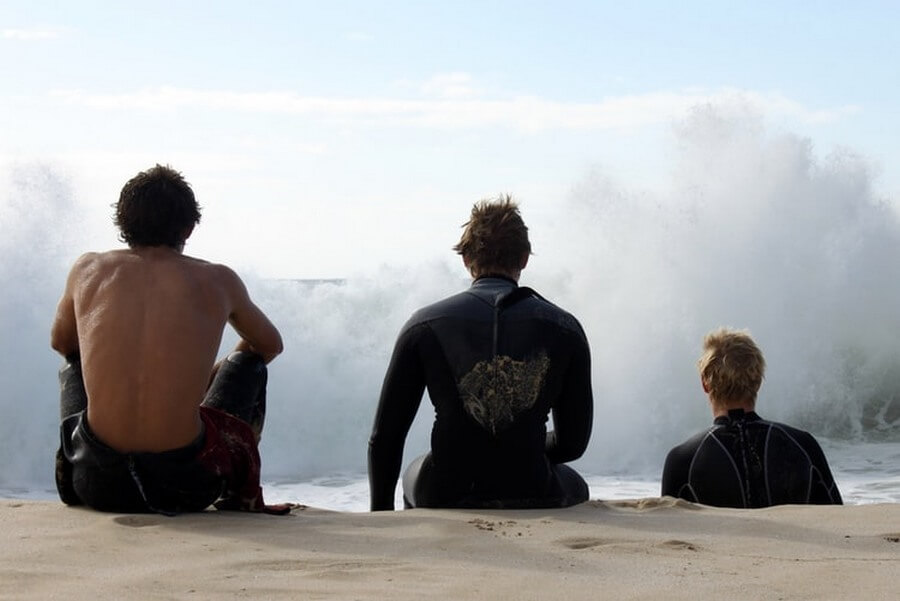 Swimming With Sharks
Staying in WA, for those who fancy getting up close and personal with some of the country's most famous aquatic residents, there is the opportunity to swim alongside them at the Ningaloo reef.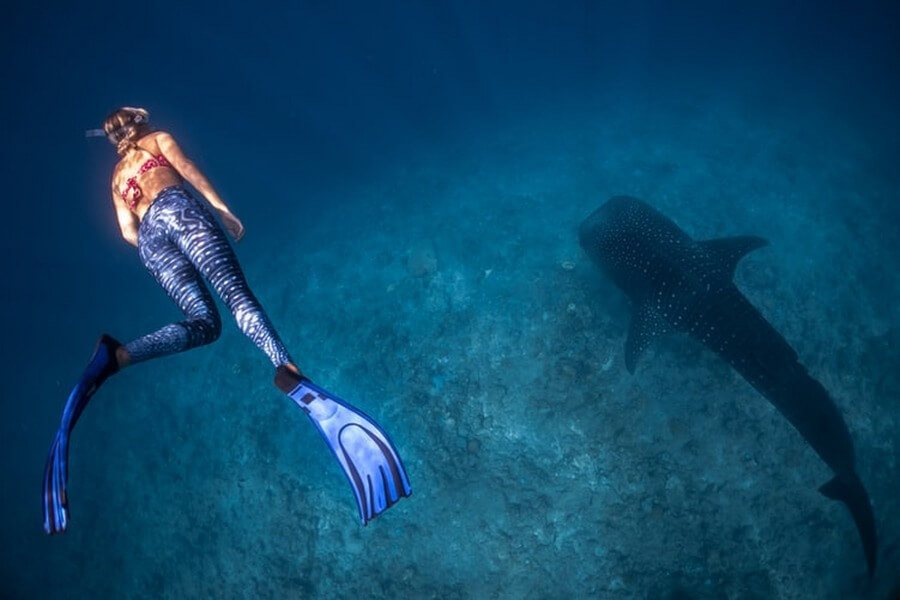 Glamping At Uluru
This world-famous site can be experienced in a way that you will remember for a lifetime by waking up in a luxurious glamping tent and watching the sunrise over this Australian treasure.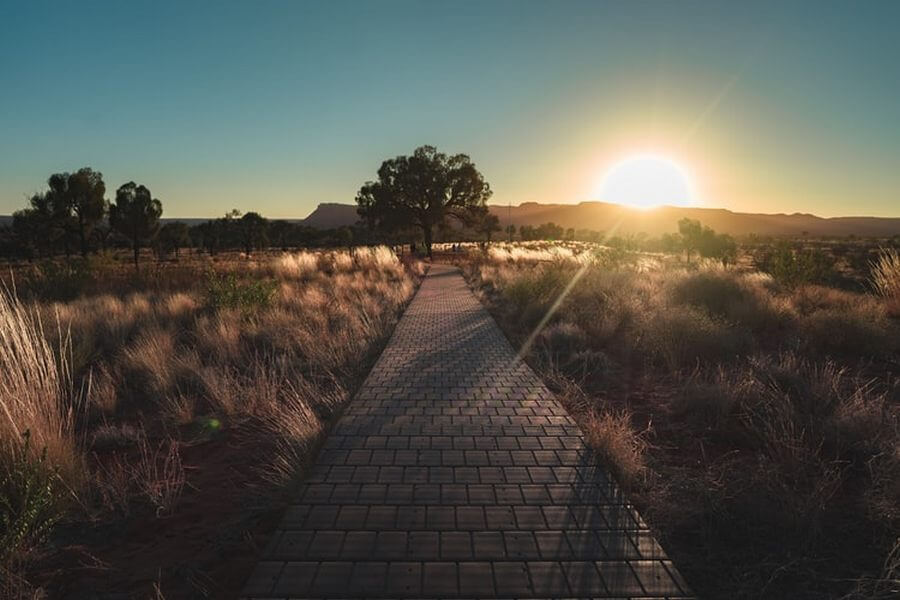 Take A Walk Down Ramsey Street
One of Australia's most loved exports is the TV soap, Neighbours and it would be criminal not to pay a visit to the beloved Ramsay street and nearby Nunawading studios where many of the show sets can be seen. The site is located in Melbourne, Victoria.
Climb The Sydney Harbour Bridge
Perhaps one of the more cliche things to do whilst in Australia but certainly one of the most exciting. Sydney, in NSW, is one of Australia's most well-known cities and an opportunity to scale its iconic bridge should not be missed.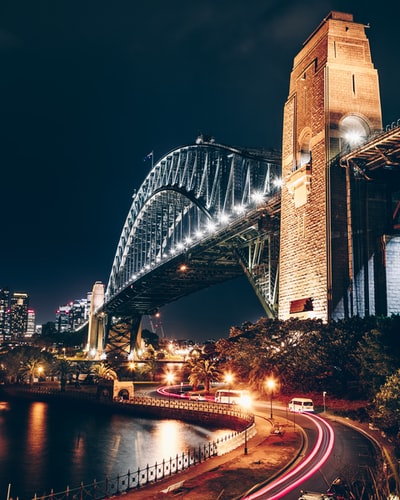 Visit Fraser Island
Located off the tropical coast of Queensland, Fraser Island is a beautiful sand island that attracts tourists in its thousands. There are an incredible amount of things to do here such as swimming in one of the many beautiful lakes here, walking through the rainforest or taking in the amazing wildlife.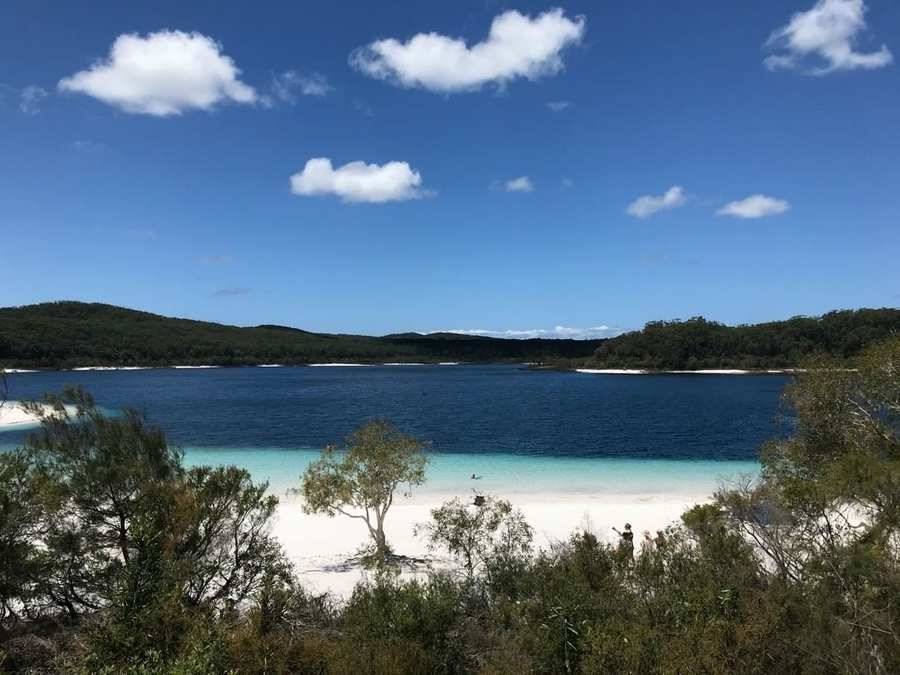 Drive Along The Great Ocean Road
One of Australia's most scenic routes is the Great Ocean Road which stretches over 240km in the southeastern state of Victoria. If you want to get a feel for the rugged beauty of this area, a drive down here is a must.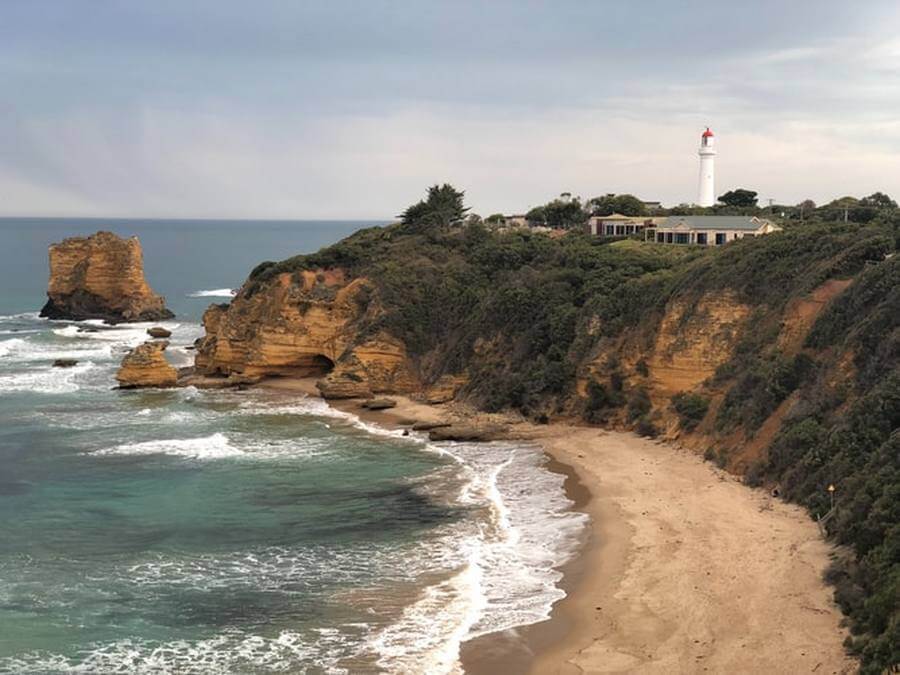 Visit Kakadu National Park
This is what many people picture when they imagine the Australian outback, this stunning area offers visitors the chance to explore the nature and wildlife of this astonishing country with the awesome red backdrop of the Northern Territory.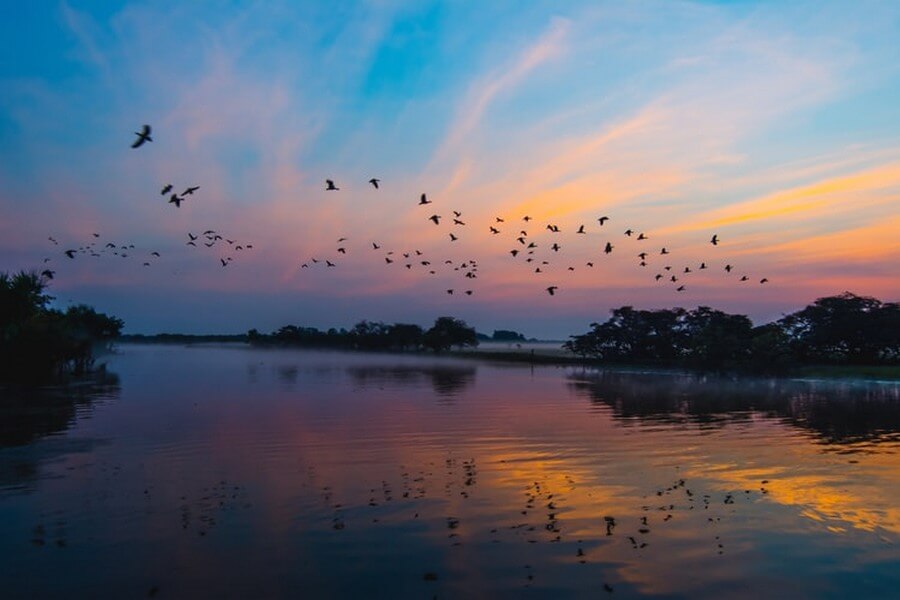 Cheap Holidays To Australia
A holiday to Australia is something that can only be described as mind-blowing. This truly amazing country will give all its visitors a warm and friendly welcome and will fill you with a feeling like no other.
The number of things that there are to see and do here could simply never fit into one single vacation, you certainly will never be bored when staying in Australia.
Whilst a holiday here may not be the cheapest, every cent that is spent making memories in this country will be worth it due to just how wonderful a place it really is.
Great food and wine, remarkable wildlife, awesome sights and breathtaking scenery are just some of the things that you can expect to experience on the world's biggest island.
Holiday Season In Australia
Holiday seasons mean different things throughout the world. The holiday season in any country can be a magical time of year. What truly makes this time of year remarkable is how it is celebrated or the things that people do throughout the season.
Every country has its own traditions for various holidays as well as how they define the term "holidays". This is especially true for the beautiful continent of Australia.
For those in other parts of the world, it is strange to think about Australia having their summer months during December when it's Christmas. However, wherever someone is from will dictate their view on the holiday season.
Australians particularly view certain times of the year as pinnacle times for enjoying the weather and all that the incredible weather has to offer. Moreover, how does Australia define "holidays" and when do they occur?
How Long Is The Holiday Season?
To really get a good grasp of what the holiday season means for Australians, it is important to note how they define it. The Australian holiday season is broken into two categories: the high season and the peak season.
Both seasons warrant various exciting activities and have specific times that they occur. The high season is considered to be about a month-long time while the peak season is a bit longer clocking in around 3 months.
What Months Are The Holiday Season?
High Season runs from around mid-December to the end of January. The peak season is from June to August. These months for each season both offer up some well-rounded and exciting fun to be had!
The high season

is specifically during the summer while the peak season is throughout the winter months.
While the weather in Australia may always seem hot, there are areas where cooler weather occurs during the winter months.
More specifically, the northern areas that experience tropical weather year-round are what really draw in residents from other areas during the winter.
While holidays such as Christmas and Boxing Day are celebrated during these more defined "seasons" (high season to be specific), the term "holiday" in Australia can also mean taking a vacation.
A vacation to those from the Western parts of the world is essentially taking time off work and school to head somewhere relaxing.
For Australians, going on holiday pertains to this as well. They are most known to take their holiday time away from home life throughout these more distinct seasons of "high season" and "peak season".
So what does each of these seasons offer residents or even tourists?
High Season Summer Months
Summer months in Australia are said to be best spent in the southern areas of Australia including the southern parts of Queensland.
These warmer months are popular for beach activities like watersports, fishing, boating, and exploring the many beachfront areas.
Some of the greatest things to do during the high season include snorkelling at all the hot spots (like the Great Barrier Reef) and visiting iconic places like Fraser Island in Queensland or Kangaroo Island.
Kangaroo Island is known for its thrilling wildlife that puts guests in an exotic platform for viewing interesting wildlife such as birds, kangaroos, wallabies, and sea lions, just to name a few.
Christmas in Australia is a unique time of year since it is during the summer. What makes the Christmas season in another country so special is that it has its own set of traditions.
When it comes to Christmas in Australia, one of the most popular activities by residents is the "Carols by Candlelight". This notorious Christmas tradition is exactly as it sounds, carols sung by candlelight.
Singing carols, especially by candlelight, really sets the atmosphere for the holiday season! Christmas decor in Australia includes things like ferns, palm leaves, evergreens and vibrantly coloured Christmas bushes and bellflowers.
Christmas trees are sometimes put up, but not only indoors but outdoors too.
Another popular holiday celebrated in the high season is Boxing Day. This day is a day of appreciation towards servicemen like grocers, and postmen, and likewise by means of tipping them.
This yearly tradition makes the high season all the more enjoyable for some!
Obviously, New Year's Eve is a huge celebration all around the world. However, there is nothing quite like Syndey Harbour's celebration.
Their firework displays are seen from around the world each clocking in of the New Year!
Trying to be a part of this exclusive celebration is tough if people do not book their reservations early. Either way, this party-filled time of year is quite remarkable for Australians!
Peak Season Winter Months
The peak season is during the winter months in Australia. While the local resorts may be filled during the high season, peak season has high bookings as well.
This is particularly true of areas in the northern parts of Australia. The tropical weather makes for some relaxing winter months for Australian residents who want to prolong the warmer weather.
This time of year is considered to be a good time for visiting the Great Barrier Reef as well. The reef area is an underwater paradise for seeing corals in vibrant colours along with all the tropical fish that call it home.
However, one of the most notable things to do in peak season is head over to Hervey Bay and experience whale watching season. This spectacular time of year brings people flocking to Hervey Bay because the whales are truly a sight to see.
There are many ways to see the whales that frequent the bay area during this time (specifically July and August, though it can extend to November).
This includes whale-watching boat tours or hitting up the Urangan Pier. Both places are key places to see the humpback whales that come to the bay area to frolic.
Holiday Seasons: Australia, Enjoy!
No matter if it's high season or peak season, there are sights to see and beauty to behold. It is truly exciting to see various traditions, explore the coastal cities and relax in deluxe resorts!
Going on holiday means more than just time away from it, it means experiencing life to the fullest!
More Pages On Beaches
link to Can You Swim At Mission Beach?
It may surprise some people to learn that Australia has over 10,000 beaches along its coastline country-wide. There are practically countless sandy shorelines spanning the coastline that all over...
link to What Is It Like To Live Near The Beach?
Visiting the beach is a beautiful opportunity to see mother nature at its best. There's nothing quite like hearing the waves rolling in on a soft, sandy shoreline. While visiting the beach is a...