Everyone's heard of the Great Barrier Reef, the world's largest underwater coral reef system. Located off the northeastern, eastern coastline of Australia

in the Coral Sea

, specifically Queensland, this incredible natural wonder is a must-see.
Stretching for an impressive 2,300 kilometres and somewhere around 347,000 square kilometres, it has plenty to see!
From the coral reef itself, which has around 2,900 coral reef systems to various marine life, the Great Barrier Reef is a diver's paradise. Scuba diving on the reef is one of the ultimate Australian adventures!
Great Barrier Reef scuba diving is so much more than diving down to see the reef. There are multiple coral sections that are known for their stunning beauty!
Some sections of the reef are specifically known for the shapes they've formed. Aside from these remarkable shapes, the colouring of the reef is another attractive point when scuba diving.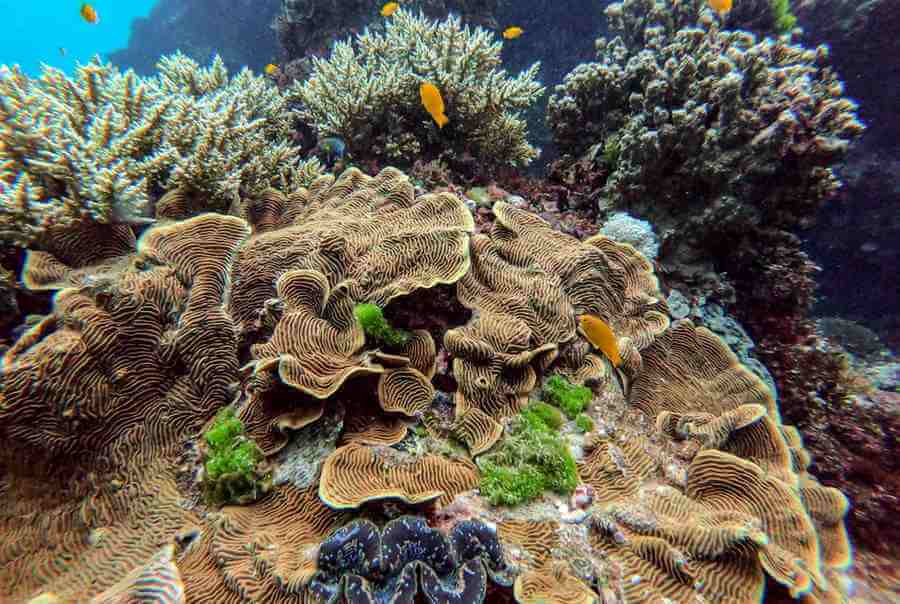 From vibrant colours to beautiful blues and greens, the Great Barrier Reef is such a breath-taking natural site!
Queensland is an exciting Australian state to visit on its own, but the Great Barrier Reef is its most sought after attraction. While there are glass-bottom boat tours of the Great Barrier Reef and snorkelling of areas a little closer to shore, scuba diving offers a more immersive experience of the reef.
There's absolutely nothing else in the world that can compare to getting up close to these gorgeous reef formations! Nature's greatest gift to mankind.
Great Barrier Reef Scuba Diving Spots In Queensland
It is said the Great Barrier Reef can be seen from space! That is a truly astounding fact and really puts into perspective just how much there is to see of the reef!
While not every inch of the reef is accessible, the parts that are, prove to be well worth seeing! During an adventure of scuba diving at the Great Barrier Reef, guests can expect to see not only the beautiful coral reefs but also tons of marine life.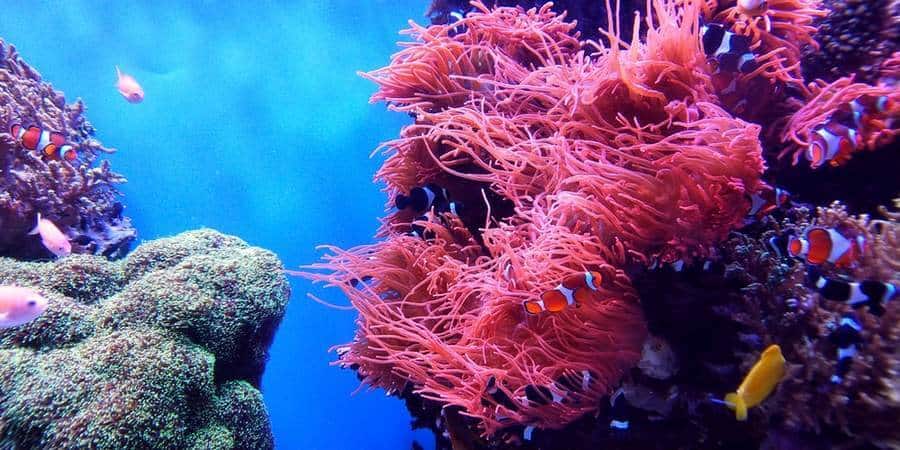 The coral reefs are living organisms in the water and their formation has attracted many different sea creatures. This attraction has quite possibly created the world's most interesting ecosystem.
With somewhere close to 1500 fish species, there are so many spectacular tropical fish to see! Moreover, there are sometimes sea turtles or dolphins that show up in the reef areas.
Reef sharks also make appearances, however, they are generally not harmful unless provoked.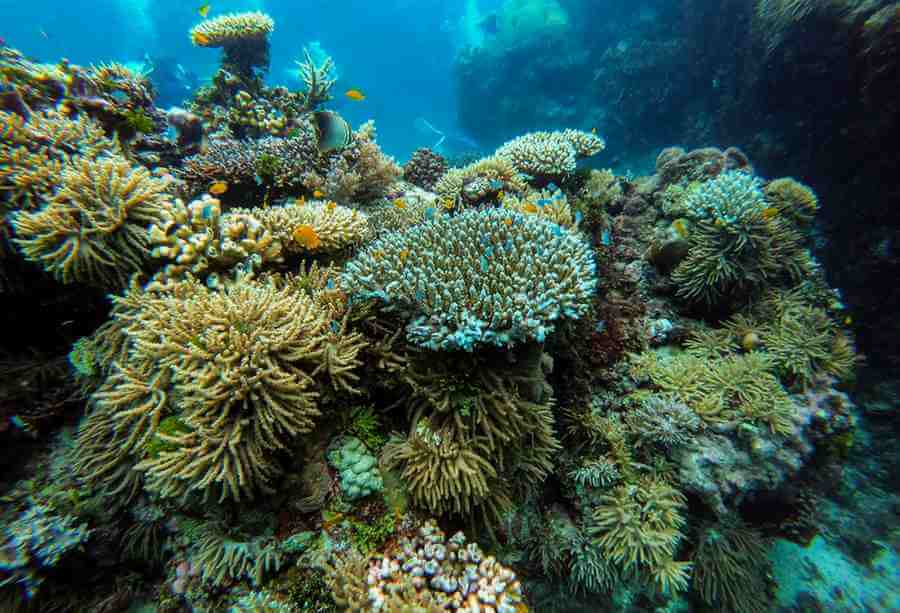 With all the marine life as well as the coral reef itself, the Great Barrier Reef acts as a piece of underwater artwork to admire! This naturalistic beauty that surrounds this incredible reef system is what makes scuba diving here so amazing.
The experience is more than just diving underwater, it is an opportunity to witness nature at its best. There are other natural wonders of the world to see, however, the Great Barrier Reef proves to be a favourite among many people!
There are many different companies that provide tours of the Reef from various areas off the eastern coast. These companies, such as Quicksilver, have really nice boats designed for the ultimate Great Barrier Reef experience.
They give guests introductory scuba diving lessons on the way to certain parts of the reef. They also have a semi-submerged portion of their boat that guests who are not great swimmers can still enjoy sights of the reef from the safety of the boat!
With so much to experience at the Great Barrier Reef, these tours and up-close encounters ensure that guests have the greatest experience. Not only are guests learning a new skill, but they are also having a memorable time seeing the world's most iconic coral reef system!
Where Can You Scuba Dive in the Great Barrier Reef?
While the general area of the Great Barrier Reef is located off the north-eastern and eastern coast of Australia in Queensland, there are key spots of the reef to see.
These spots will provide the best diving experience. This is because they have interesting coral formations and have frequent beautiful marine life darting among the corals!
Knowing these iconic spots of the reef can help any tourist or resident plan the perfect experience of Great Barrier Reef scuba diving! Below are the most famous areas to scuba dive on the Great Barrier Reef!
Best Places To Scuba Dive On The Great Barrier Reef
Our list of the best places to go scuba diving on the reef.
Agincourt Reef Location,70km Offshore Of Port Douglas
The Agincourt Reef portion of the Great Barrier Reef is one of the more favoured locations to dive. This reef section is ribboned, giving the illusion of a flowing ribbon, it has plenty to see.
This ribboned reef is comprised of smaller ribbon formations making for quite a beaut of coral to see. With somewhere between 16 to 30 different dive sites, the exploration of Agincourt Reef is practically limitless.
Quicksilver is a popular boat tour group for experiencing this reef. Agincourt Reef is specifically located almost 70km offshore from Port Douglas.
It is the most favoured due to its shape, access, and view that runs parallel to the Great Barrier's Continental shelf. With such a location, this portion of the reef is truly amazing to witness.
Agincourt Reef also features swim-through reef caves, making the scuba diving experience even more spectacular.
Michaelmas Cay 40 kilometres north-east of Cairns
This unique reef sand island is positioned in the northern areas of the Great Barrier Reef, on the Michaelmas Reef. About 40 kilometres northeast of Cairns, this island is one of the most accessible islands among the Great Barrier Reef.
The island is approximately 3.5 metres above sea level and is a gorgeous way to experience this portion of the Great Barrier Reef. The reef itself here is a stunning sight and diving and swimming amongst it is quite enjoyable.
However, the main attraction to this area is the seabirds that rest near the Great Barrier Reef. Michaelmas Cay

is home to about 27,000 birds that migrate to this area.
Cod Hole, Ribbon Reefs A Dive Spot 96 km North Of Cairns
Cairns has quite a few fantastic dive spots among the Great Barrier Reef. Cod Hole is one of the most iconic places for seeing pretty ribbon reefs as well as the potato cod!
These stout fish linger among the Cod Hole

ribbon reefs and is considered quite calm in behaviour. This sought-after dive spot is about 96 kilometres north of Cairns.
While the potato cod is a frequent visitor to the area, so are the giant clams that can be found here. These clams are vibrantly coloured adding to the kaleidoscope of colours among the reef!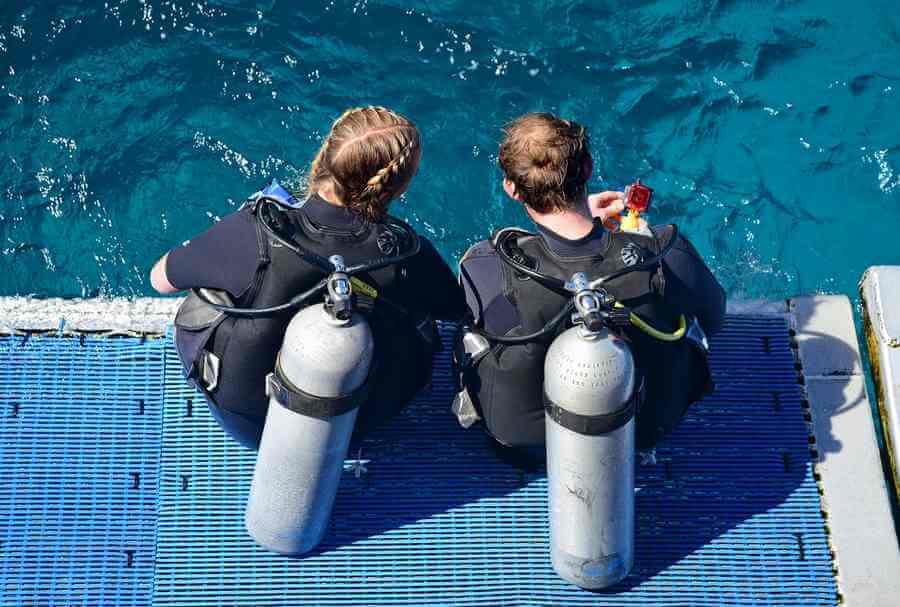 Norman Reef, Hastings Reef, and Flynn Reef in Cairns
This cluster of brightly coloured coral reef gardens is very close to Cairns, making them perfect for all skill levels of scuba divers. There's plenty of marine life lingering among these reefs, including reef sharks, stingrays and parrotfish.
It is one of Cairns

most submerged Great Barrier Reef experiences. Guests will be surrounded by beautiful sights!
Magnetic Island, Location Townsville Australia
This portion of the Great Barrier Reef

is about 4 hours south of Cairns. It is a diver's dream with many caves, wall dives, and gullies to explore. Moreover, what makes this location so iconic is the S.S. Yongala shipwreck that lies among the coral reefs of the Great Barrier Reef.
This shipwreck has been there since 1911 and really adds to the novelty of Great Barrier Reef scuba diving. The coral polyps

and marine life are already a treat to see and a sank shipwreck is a pure treasure!
Whitsunday Islands Visit 70 Islands Clustered Together
The Whitsunday

Islands have over 70 islands clustered together and parts of it do lay within the Great Barrier Reef Marine Park. There are diving tour boats that depart the area to take guests near the Bait Reef for a dive down to the beautiful coral gardens.
Even more thrilling is their "Reefsleep" program where a night can be spent on the boat right above the Great Barrier Reef.
Osprey Reef An Isolated Area Of The Great Barrier Reef
This liveaboard diving experience is one of the most interesting ones on the list. Osprey Reef

is a more isolated area of the Great Barrier Reef and is often frequented by reef sharks.
The reef sharks are known to feed around this reef and divers will be surrounded by quite the amazing sight of these sharks.
Heron Island 20 Dive Spots 80 km North-East of Gladstone
With over 20 dive spots around this island

, the coral gardens are quite a special site. This exclusive spot is known for drift diving near the 3 Rocks area.
Drift diving is moving along with the current under the water and "drifting" along. While is popular, the coral gardens in this area are simply fantastic. You can find Heron Island at this location 80 km northeast of Gladstone.
Other Dive Islands Include Lady Elliot Island.
The Great Barrier Reef can be explored from other various islands that speckle the eastern coastline of Queensland. Specifically, this includes Lady Elliot Island

. Lady Elliot is an impressive island with 20 known dive spots for seeing the very best of the Great Barrier Reef.
Moreover, these diving experiences are immersive with the corals as well as manta rays and green sea turtles.
These locations have such iconic views of the Great Barrier Reef. Any Great Barrier Reef scuba diving trip will be greatly enjoyed among these beautiful dive spots!
How Much Does it Cost to Scuba Dive in the Great Barrier Reef?
Great Barrier Reef scuba diving can vary on the price chart. Some experiences are more luxurious than others and are inclusive packages with small snacks etc on the dive boat, while others are more affordable for those just wanting to dive among the corals.
Prices are also determined by what part of the reef is being dived into. More popular areas will be a bit more pricey. No matter what type of experience someone is craving, there's something for everyone!
But what are the specific prices for diving in the reef? Below are some examples of price ranges for seeing the very best of the Great Barrier Reef!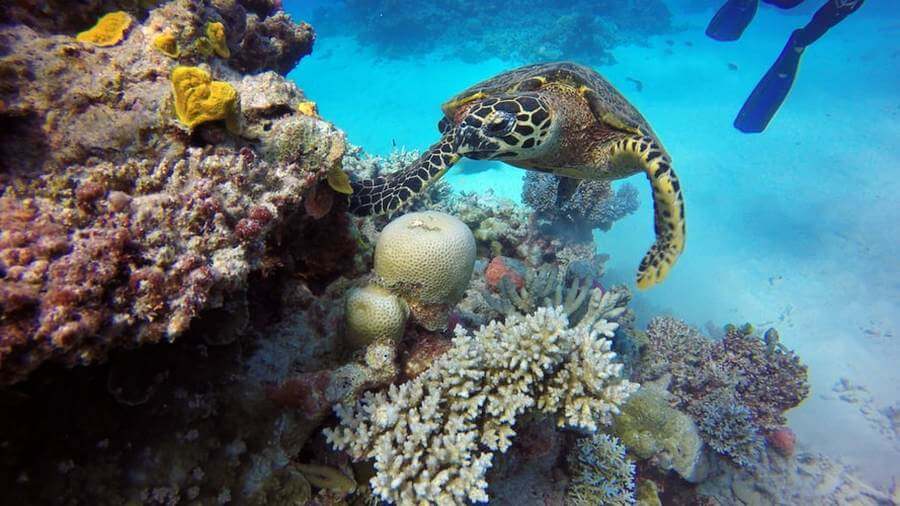 Great Barrier Reef Scuba Diving Prices
For more information on diving spots and scuba diving prices, there are many diving types and price points please read below.
Introductory Diving Prices for diving
These short dives to see the reef usually cost between $100 – $200 AUD.
High-End Diving, Luxurious Diving With Extra Perks
These dives are a luxurious way to head out to the reef. They usually include buffets and fancy boats. Those looking for a more inclusive day to the reef will enjoy these extra perks! This will usually run anywhere from $200 to $400 AUD.
Multi-Day Diving, Diving For Up To 3 Days
These dives are the king of the crop when it comes to diving on the Great Barrier Reef. They give guests the opportunity to spend up to 3 nights on the boat above the reef. Because of their inclusive stay, they typically range anywhere from $400 to $670 AUD.
There's a dive for everyone and every taste! No matter what, scuba diving in the Great Barrier Reef makes for an adventure that will last a lifetime!
Other Beach Related Topics
link to Can You Swim At Mission Beach?
Not all beaches are suitable for swimming for a number of reasons. Some of these areas are more practical for sand activities or photography. It is important to know whether or not a beach is safe...
link to What Is It Like To Live Near The Beach?
Visiting the beach is a beautiful opportunity to see mother nature at its best. There's nothing quite like hearing the waves rolling in on a soft, sandy shoreline. While visiting the beach is a...