Australia is known for its idyllic landscapes and gorgeous beaches, around all of its coastlines. However, one of the most well-known coastlines is the eastern coast where the state of Queensland is located.
Queensland stretches along the eastern and north-eastern coastline of Australia and has some of the most popular beaches in the country.
It is a charming area of Australia with various coastal towns, both of the small and larger varieties, but all offering guests and residents a wonderful experience.
Queensland, Australia is about 1,740,000 kilometres squared of land area and around 122,000 kilometres squares of water area. Queensland is the perfect combination of mainland coastal villages and cities as well as majestic islands dotting the Coral Sea.
While it has lots to offer in terms of things to see, Queensland also has a rich history dating back thousands of years with the Aboriginal people.
Even to this day, the historical aspects of Queensland are celebrated and preserved as a part of this beautiful state.
History Of Queensland, Australia
While the Aboriginal people have a deep-rooted history in Queensland, it wasn't until 1770 that Captian James Cook claimed this eastern coast of Australia.
It wasn't until 1901 that Queensland became into statehood for Australia. Throughout those years, the area grew in population and popularity due to its clear-watered beaches with soft sands.
Today, it is estimated that the population of Queensland is a little over 5,000,000. With its tropical islands and beachfront towns, it is no wonder this area has become more populated.
In total, Queensland is said to have a little over 1900 islands off its coastline, quite a few that offer resort stays for its guests. Places like Lizard Island, Lady Elliot, Whitsunday Islands, and Lord Howe to name a few.
Not only do these islands provide true relaxation and submerge guests in all the beauty that Queensland, Australia has to offer but also has such an exclusive feel to them. Some of these islands have silica sand beaches (pure white) with turquoise teal waters making them the most desired areas on Earth.
While the islands and beaches are highly attractive areas, there is much more to this state in Australia than the beach! Australia as a whole is one of the most beautiful countries in the world, however, Queensland has some of the world's most idyllic looking areas, both on land and on the islands.
Beach enthusiasts can enjoy the oceanfront areas but there's so much more to experience on the eastern coast in Queensland!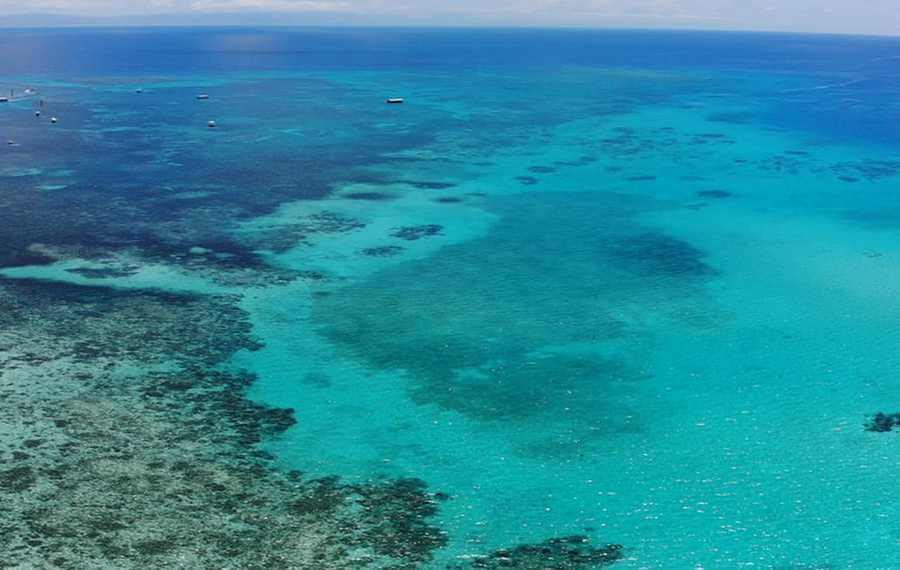 What is Queensland, Australia Known For?
It's no secret that the calm beaches along the major coastlines and islands are idyllic getaways for fishermen, surfers, and swimmers alike. However, Queensland is known for some other iconic things.
These other things make it not only beautiful but somewhere tourists want to flock to and people want to live and build their lives as well! Below are the most notable things Queensland is known for!
Most Notable Things in Queensland, Australia
Hervey Bay, The Whale Watching Capital of the World
Hervey Bay is a bay area in Queensland that is dotted with small seaside villages and beautiful oceanfront views from its esplanade.
While the various views in Hervey Bay are enough to love the area for, its whale watching is the biggest attraction.
Humpback whales love the surrounding waters in Hervey Bay as they are calm and relaxing for them during their migration season. This particular area is known for having the whales take a break to swim and play while on their migration journey.
The whale watching season specifically takes place from July to November, when the whales come to stay for a while. While the season starts off in July, the optimal time to see the whales is around August and September when there are whale calves to see as well.
It is estimated that thousands of whales flock to the waters that sit in Hervey Bay between the mainland and Fraser Island

. The area is known to offer boat tours where up-close views of these naturally curious sea creatures can be witnessed.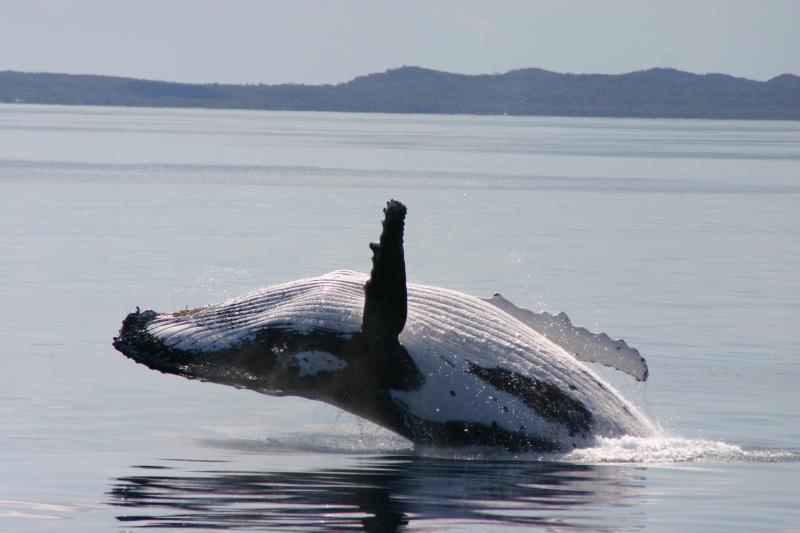 The Great Barrier Reef
Known as the world's largest coral reef system, The Great Barrier Reef is a huge attraction in Queensland. It stretched quite a distance, somewhere around 344,000 square kilometres and over 2,000 kilometres between the mainland and out towards the islands.
This majestic coral system is known for its vibrant colours and dynamic eco-system filled with tropical fish, reef sharks, and sea turtles just to name a few. The reef is best accessed from Lady Elliot Island, where the reef is still well preserved.
Other areas to enjoy the reef include places like Lizard Island and Coral Cove (mainland access). Diving tours are available and snorkelling down to be a part of this underwater world is something truly remarkable.
Throughout the years, the reef has undergone some bleaching events where the coral became stressed and turned greyish-white in colour.
This is primarily caused by rising sea temperatures due to global warming. This is why the best access points for the reef are considered to be Coral Cove and Lady Elliot Island because these areas of the reef have been best preserved.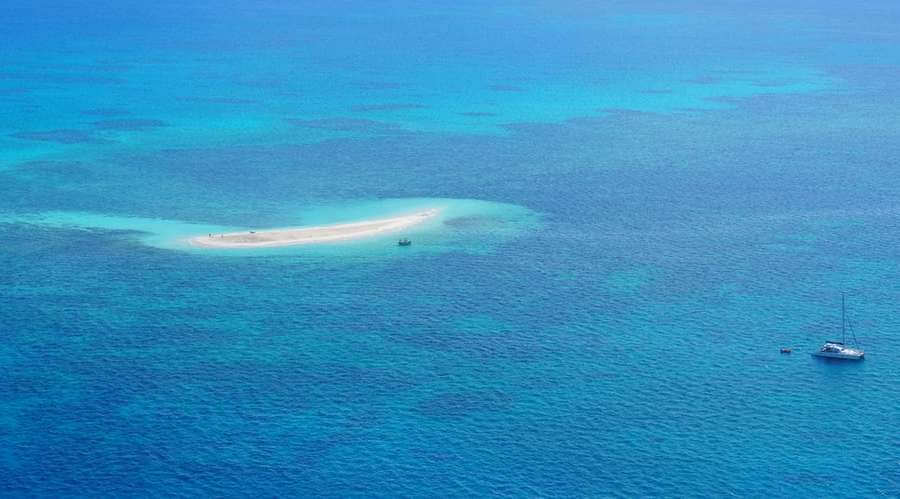 National Parks
Queensland, Australia is the second largest state in Australia which means it simply has a lot to offer.
This is particularly true for its national parks. There are said to be around 1,000 national parks in Queensland!
These parks can take many forms ranging from coastal national parks like the Great Sandy National Park

to more inland areas that encompass the lush rainforests and even out westerly to the desert areas.
These parks are idyllic slices of Australia that give way to some of the best views in the world.
Moreover, these parks are home to delicate wildlife and various flora and fauna that are exclusively known to only Australia. These incredible ecosystems that are built right in the naturalistic settings of Australia make for a lifetime memory of experiencing it first hand.
Some of these areas even have rock pools, a natural phenomenon where water pools up in rock formation. Due to the rarity in some of these national parks, extra care should be taken to ensure that they stayed as preserved as possible.
This includes cleaning up with rubbish bags and not disturbing the ecosystems in any manner.
The national parks make for wonderful bush walks, photography, and spotting various wildlife, especially birds. Some of the parks do have camping facilities associated with them as well.
Camping in the great outdoors is quite the experience, particularly in these parks. With so many parks available, there is plenty to explore in the Queensland area!
Beach Surfing
There are plenty of great spots for surfing enthusiasts to enjoy in Queensland. While it is known for calm waters, places like Noosa, near the Gold Coast and Snapper's Rocks, surfing is available for all skill levels!
There are areas where surfing lessons are given as well for those looking to dive into this watersport as a beginner. The specific surf spots are known for having ideal waves for surfing or bodyboarding, adding to the pleasures that beach can offer.
Beast Seafood Dishes Ever!
Dining in Queensland is a delicious experience, especially for seafood lovers! With direct access to the ocean, there are some really fresh seafood options in this state of Australia.
Most notable, guests can find seafood treats like scallops, barramundi, and prawns being cooked up and served super fresh. This is the best way to enjoy seafood and Queensland gives guests the perfect taste of the ocean!
This is something that residents of Australia obviously always enjoy, however, tourists will find it quite a delight as well.
These are the most iconic things that Queensland, Australia is known for but there are honourable mentions. Obviously, the islands and their resorts are something that the area is known for.
These resorts often provide packages for tours, dinners, etc. Another thing that Queensland is known for is the fishing spots throughout its coastline.
From the southern point of the coast to the north-eastern point and everywhere in between, fishing is an iconic way to spend time in Queensland.
From beach fishing, boat fishing, pier fishing, and even rock fishing, casting a line in Queensland is truly enjoyable!
Why Is Queensland So Popular?
One of the main reasons Queensland, Australia is so popular is due to its sheer beauty. It's a melting pot of sunny beaches, tropical islands, rainforests, and desert areas.
This wide range of ways to get out into nature gives guests something to truly look forward to. Even with so much to see and do in this delightful state, another big attraction to the area are the prices.
When comparing the costs of other tourist attractions around the world, Queensland is an affordable option.
A week's holiday can cost only about $1,000AU (or $700 US dollars) per person. That is an excellent deal for a week's holiday. If booking with some of the various resorts around Queensland, that price can fluctuate to also include dinner and tour prices as well.
So not only is there beauty to behold but also a price tag to fit any budget.
Another reason that Queensland tends to draw a crowd is because of its diverse wildlife and natural surroundings. Sure, this can be lumped into the "beauty" of the area, but there's more to it than that.
With places like Fraser Island that has over 300 bird species and a little over 2,000 different types of marine life in the Great Barrier Reef (a combination of sharks, tropical fish, and coral types), there is such an abundance of wildlife to bear witness to.
This access to different wildlife truly gives Queensland the edge of providing experiences for its guests.
Between the sights, naturalistic surroundings, wildlife, food and other various things to explore, Queensland is a hub for all things Australian. Queensland is more than just a coastal state and provides guests and residents with endless beauty and access to the best things in Australian life!
Queensland, Australia Points of Interest
With so much to explore in this big Australian state, it is good to known Queenland's main points of interest. Obviously, places like the beach, islands etc are great points of interest.
However, there are some other places that really make Queensland a well-rounded and overall excellent place to live or visit. Below are the key points of interest that make Queensland truly the best!
Key Points of Interest in Queensland, Australia
Fraser Island Queensland
As the world's largest sand island, Fraser Island is a 4WD-lover's paradise. Most areas are only accessible by 4WD and driving down the famous 75 Mile Beach is a cherished activity here.
There's plenty of adventure on the island from natural perched lakes like Lake McKenzie and Lake Boomanjin to lush rainforests, the vast beauty is abundant.
The island also features historical sites such as the Maheno Shipwreck along its eastern coast on 75 Mile Beach. It is also famous for its rock fishing along the base of Indian Head, a headland that is popular among photographers.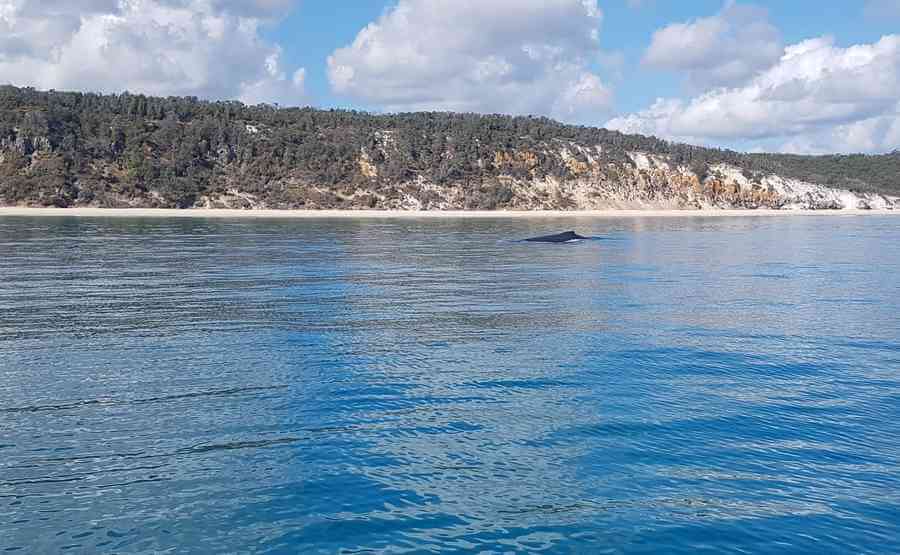 Lady Elliot Island
Another great island off the mainland coast, Lady Elliot Island is one of the most exclusive experiences in Queensland. Only accessible by private aeroplane, this island oasis is a resort that has it all.
Moreover, the biggest point of interest here is the view of the Great Barrier Reef. The clarity and vibrant colours of the reef are simply astounding.
Snorkelling and diving are encouraged with around 20 dive spots around the island to get up-close to the marine life that calls the reef home. It is also known for its manta ray population!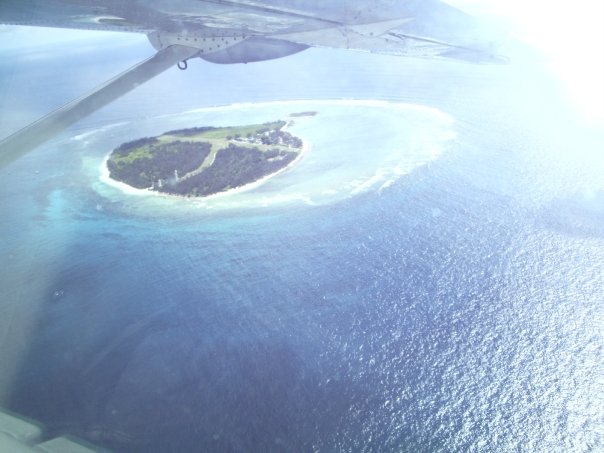 Daintree National Park
There are plenty of parks to see in Queensland, however, Daintree is absolutely one of the most interesting. Located near Cairns, this beautiful park is home to the waters of the Mossman River that cascade over large boulders in what's known as the Mossman Gorge.
Another significant part of this park is known as the "Cape Tribulation" which main features are the rainforest trees dotting mountains and beachy areas.
This national park is said to be about 1,200 square kilometres large and has many bushwalking opportunities as well as camping areas and picnic tables.
This tropical north national park is also known as a world heritage site, meaning it has legal protection to preserve the area and is considering of high importance.
Tangalooma Wrecks
Most people associate shipwrecks with Queensland with the famous Maheno shipwreck on Fraser Island. But alas, the Tangalooma Wrecks are one of the majestic adventures to embark in while in Queensland.
Located near the Tangalooma Island Resort in Moreton Bay, this underwater world of shipwrecks is now home to tropical fish and growing coral reefs.
Snorkelling here is considered to be a real treat for an out of this world view of marine life mingling among a real shipwreck.
Urangan Pier Hervey Bay
This historical pier used to be a large part of Queensland's exporting of timber, coal, and sugar. Throughout the years, it has undergone some serious cosmetic change being reduced in sized from 1107 metres down to only 868 metres.
This remaining portion was restored due to high demand from the community as a means to preserve it and keep it as a historical landmark

. Moreover, the pier juts out into the Coral Sea and is the perfect place for a stroll among the soft waves or casting a fishing line in hopes of a lucky catch.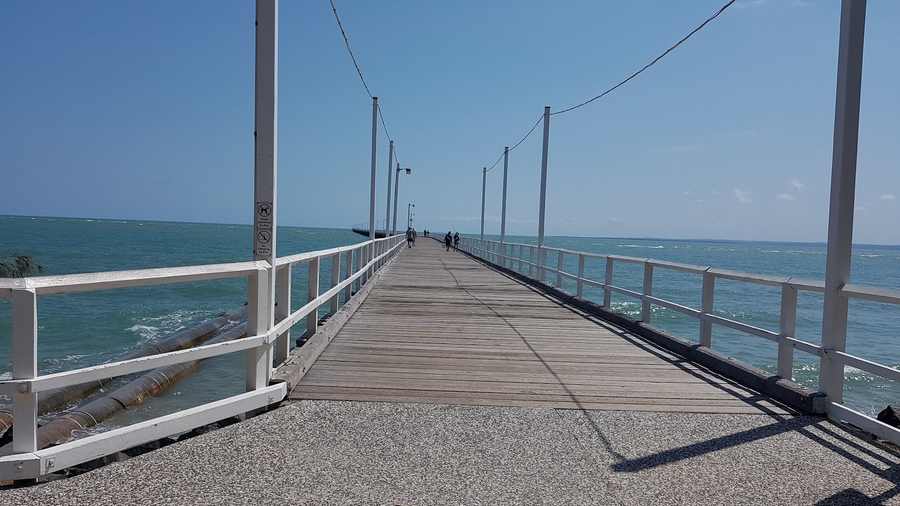 Australia Zoo
Steve Irwin was a world-renowned name in the wildlife world and the Australia Zoo is a great place to carry on his passion for animals. Owned by the Irwin family, this zoo is tucked in Queensland in Beerwah.
Since the 1970s this zoo has taken on other names but is today known as the Australia Zoo and has been showcasing a variety of stunning wildlife, including most famously, the crocodile.
Queensland has a lot of natural beauty to show and plenty of wildlife to see in its natural areas, however, this zoo helps guests safely experience different magnificent creatures.
Skypoint Observation Deck
Observation decks are a remarkable way to see far and wide among various places. For Queensland, the Skypoint Observation Deck located on the Gold Coast in what's known as Surfer's Paradise.
The observation deck stands about 230 metres off the ground and gives guests breath-taking views across the ocean with stationary observation deck binoculars and large, wide windows.
The deck also offers a climbing adventure where guests wear safety gear and get to have an open-air experience on the outside of the deck. The staircase that winds around the deck is ascending both day and night for two exclusive experiences during each of these times!
Queensland, Australia really makes Australia one of the greatest destinations in the world. From its lush landscapes, wildlife experiences, pristine beaches and idyllic islands, there is something for everyone.
Not only is it gorgeous but it is such a historical part of Australia's past as well. This tropical paradise will continue being a part of the country's history and attracting those wanting to see the best of the eastern coast!
Recent Posts