Beaches with white sands and turquoise waters are the ideal holiday destination. However, you must ensure that you plan your budget for your vacation. So how much should you save up for a beach vacation?
You should save around AU$ 3,000-4,000 for a week-long beach vacation in Australia. This figure covers the average costs of accommodation, travel, and miscellaneous spending like food, shopping, paid activities and includes some buffer money for emergencies.
In the rest of this article, I'll explain how much you should save up for a beach vacation at some of Australia's finest beaches.
How Should You Save For A Beach Holiday?
To save for a beach holiday, set aside money monthly. This method gives you the best chance of affording a holiday without putting too much strain on your finances. When saving this way, it's important to plan ahead and only set aside what you can afford each month.
Saving this way also comes with the added benefit of time. With this method, you can plan your vacation months in advance, tailoring everything you'll need to your budget.
As previously mentioned, you should save at least $3,000-4,000 for a beach vacation. Hotels in Australia are generally around $100-150 per night, with luxury hotels costing $500+ per night. Hostels are generally cheaper at $55-70 per night. Add travel and other costs, and you'll spend a minimum of $2,000 in one week.
When planning for any vacation, it's best to err on the side of caution. If you think the trip will cost you a couple of thousand dollars, try to save at least $3,000-4,000 to be on the safe side. This extra money can tide you over in the case of emergencies or any sudden, unexpected expenditure.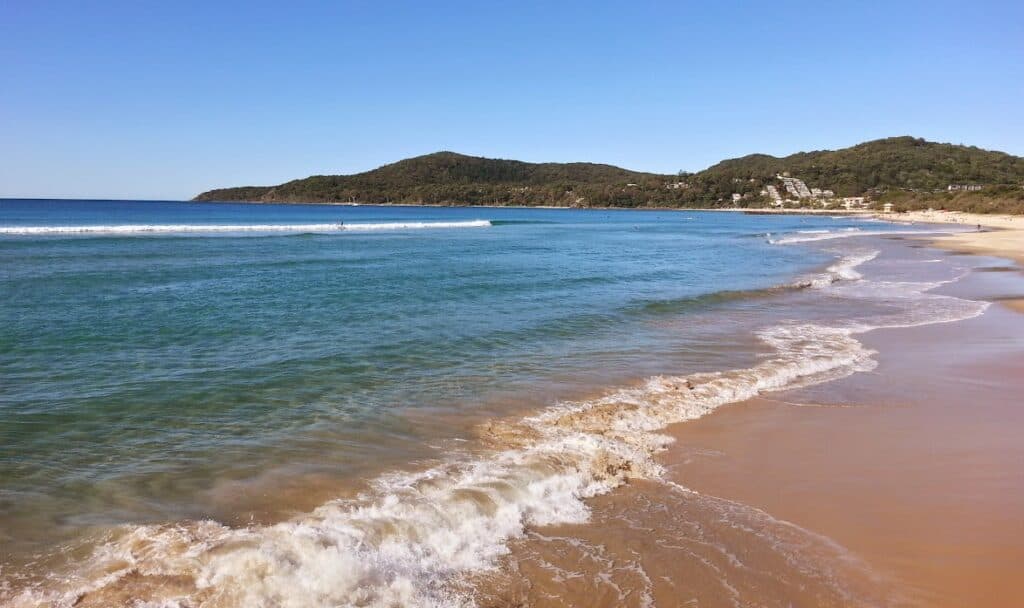 Top 5 Australian Beaches And Their Average Costs
Now that you have a general idea of how much you should save for a beach holiday, it's time to go into a few specifics. Australia has quite a few wonderful beaches, but it's important to learn about costs, locations, activities, and much more before you make a choice.
Thankfully, I've already done the research for you and can give a good overview! However, remember that these are estimated costs only. The prices of hotel rooms and flights will change from time to time.
Although this article provides most of the important information about the destinations, you should always check the cost of flights and hotel rooms for the dates you've set aside for your vacation. You can check the cost of flights on websites like Skyscanner or Google Flights.
Now let's look at some of Australia's most popular beach destinations.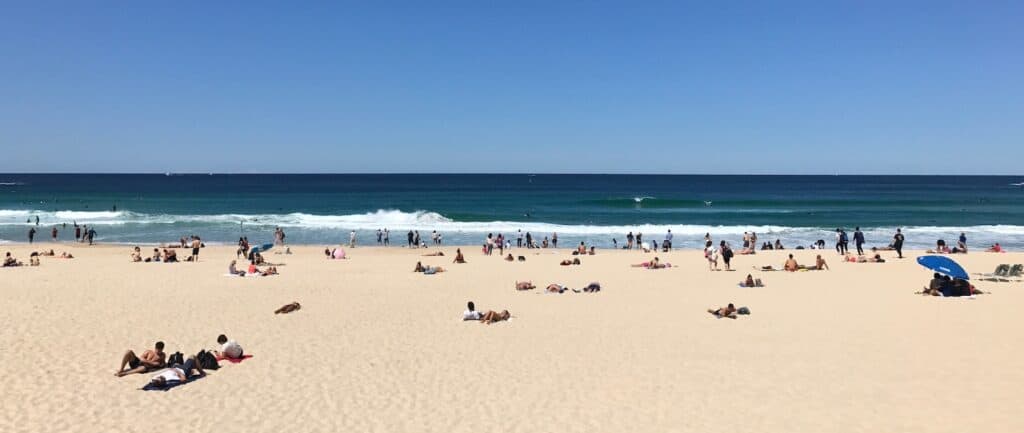 Cost Of A Beach Vacation At Bondi Beach
Bondi Beach, located in Sydney, New South Wales (NSW), is easily the most popular beach destination in Australia, with an average of over 2 million tourists annually. This 1-km (0.6 miles) long beach is famous for its beautiful sands, clear waters, and fun activities like picnicking and surfing.
The beach is manned by about 30-40 lifeguards. Due to heavy underwater currents, certain parts of the waters are closed for swimming or surfing. Still, most of the beach is open to tourists.
There are several large, luxurious hotels located close to the beach. These hotels tend to be priced around $450 per night, but budget-friendly options for $100-150 are also available. If you plan to spend most of your time outdoors, you can even opt for a hostel nearby. Those tend to be priced at $50-60 on average.
If you're travelling to Sydney by plane, you should also expect to spend anywhere between $300-500 for your tickets depending on where you're flying from. Travelling by car or train is significantly cheaper.
I would recommend saving up at least $4,000 per person for a week-long vacation in Sydney.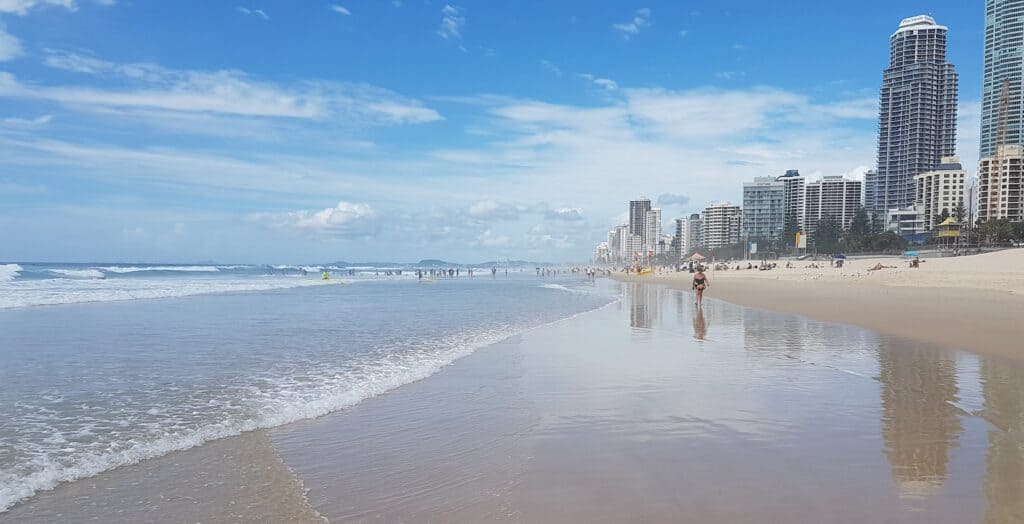 Cost Of A Beach Vacation At Surfers Paradise Beach
Surfers Paradise Beach, Queensland, is a pristine, 3-km (1.86-mi) long stretch of golden sand and beautiful blue waters. This beach features plenty of places to picnic with your family, sunbathe, or exercise. For water-based activities, you can go swimming or surfing in the waves.
Surfers Paradise Beach has several high-end luxury hotels within walking distance from the beach. These hotels are generally pricier, costing an average of $400-500 per night. However, you can get cheaper hostel accommodation for as little as $50 per night. You might even find smaller hotels for an average of $150 per night.
If you plan on vacationing at Surfers Paradise Beach, you should take advantage of the free activities like swimming or picnicking. Other activities like surfing and snorkelling are also available but might cost you a bit in rental gear.
I recommend saving at least $3,000-4,000 per person for a week-long vacation at Surfers Paradise.
However, ensure you don't go swimming in the ocean at dawn or dusk, as sharks have been spotted in Queensland waters. Always swim within the safe zones as indicated by signs or a lifeguard.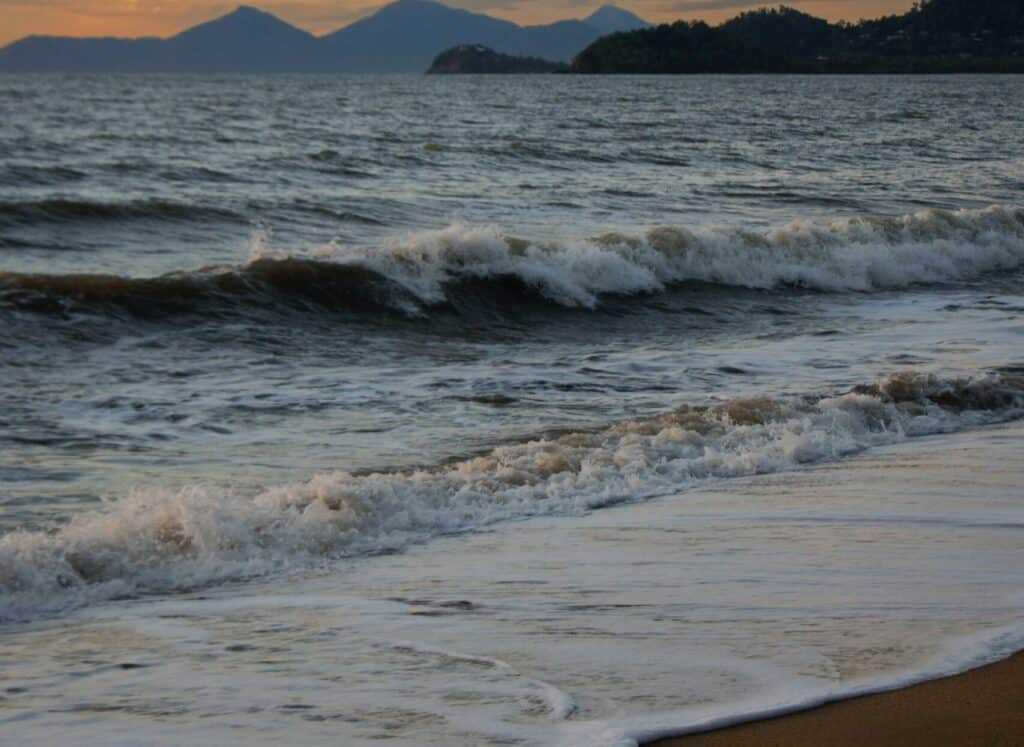 Cost Of A Beach Vacation At Cairns
The Queensland town of Cairns is another beauty, with pristine beaches towards the north and many more attractions within the city. However, what makes Cairns special is its easy access to the Great Barrier Reef, one of the Seven Natural Wonders of the World.
The Great Barrier Reef is a large coral reef spanning more than 2,300 km (1,400 miles) off the coast of Queensland in the Coral Sea. This large ecosystem is home to over 9,000 known species and sees approximately 5 million tourists every year.
Naturally, if you're making a trip to Cairns, you must set aside time to visit the Great Barrier Reef. The Great Barrier Reef has multiple tour packages, from short excursions to multiple-day visits. Shorter tours begin at an average of $100, depending on how long your tour is or how deep you dive.
There are also some multiple-day tours. During these tours, you live in a boat hotel while regularly exploring the reef. These can cost upwards of $400. Apart from exploring the Great Barrier Reef, you can also relax on the beach or swim in the ocean.
I recommend saving up at least $3,000-4,000 per person for a week-long vacation at Cairns.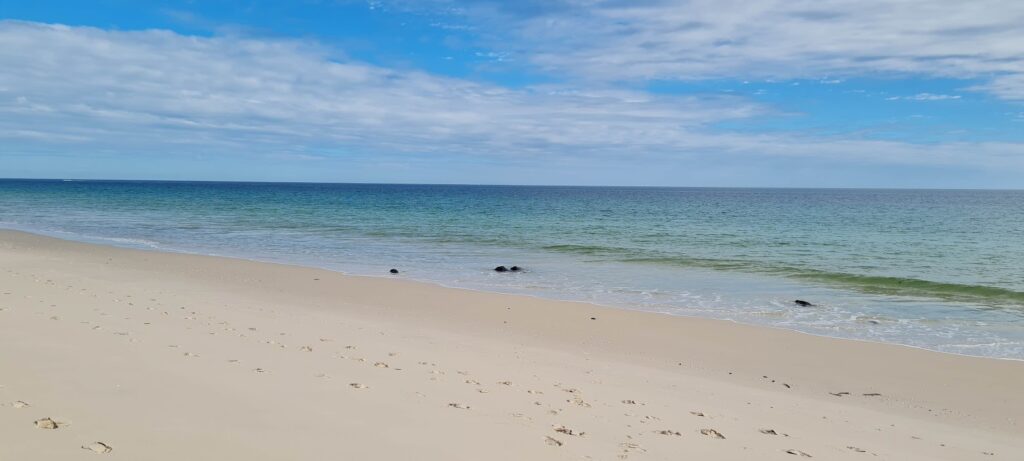 Cost Of A Beach Vacation At Fraser Island
Fraser Island, off the coast of Australia, is another popular tourist destination for camping and fishing-related activities. This island features beautiful beaches and luxurious resorts, with plenty of guided tours to explore the island.
Fraser Island is unique because it is the only place in the world with a rainforest growing out of the sand. Through guided or self-drive tours, you can explore this rainforest via a 4WD (the only vehicle type allowed on Fraser Island).
I would recommend saving up at least $3,000-4,000 per person for a week-long vacation at Fraser Island.
While you can explore Fraser Island's beaches, swimming is prohibited in the ocean due to strong underwater currents and sharks. There's also the very real threat of dingos on this island, so make sure you go through the Queensland Government's PSA on Dingos

!
Cost Of A Beach Vacation At Byron Bay
Byron Bay, located in New South Wales (NSW), is a popular beach destination known for its fun snorkelling, surfing, and swimming activities.
If you're planning a vacation at Byron Bay, try to plan it for any time between June and November. It might be possible to catch a glimpse of large humpback whales as they pass the shore!
Byron Bay has many hostels, hotels, and Airbnbs, beginning at $50-60 per night per room. You can also rent a bike for easy, cheap transport.
I recommend saving up at least $3,000 per person for a week-long vacation at Byron Bay.
Final Thoughts
When saving for a beach vacation, you need to consider the cost of travel, accommodation, and miscellaneous activities. Flights and accommodation usually account for the vast majority of the budget. These usually come to around $2,000-3,000 per adult.
To be safe, you should save up at least $1,000 more for emergencies and miscellaneous spending, bringing your total up to $3,000-4,000.
Recent Posts
link to What Jobs Can You Do At The Beach?
One of the biggest drags about being an adult is having to work. Most people would probably say they aren't happy with their job situations. Doing the 8 hours (or more grind) isn't everyone's cup of...
link to Can You Swim At Airlie Beach?
Airlie Beach is a part of The Whitsundays region. Swimming here is possible, at the two beaches named Airlie Beach and Boathaven Beach. When the tide is low, the beaches in Airline Beach become a bit...