Looking for a nice Island to get away to? Or the perfect venue to celebrate your anniversary? Look no further.
They call it the best-kept secret of the great barrier reef. Apart from the great views and tranquil environment, there is a lot the island has to offer.
Is Fitzroy Island worth visiting? It depends on what you are going there to see, but the short answer is yes. Whether you are wanting to go for croc sightings, a time of relaxation, enjoying the beautiful clear waters or visiting the famous Nudey Beach. Fitzroy Island is worth visiting.
But before we get into such details, we have a question to answer. Is it worth it? Yes. And there are two good reasons to support this claim:
1. No long travel times – Fitzroy island

is located in Australia. Meaning no long travel times.
2. No big bills – Big bills are always stressful for tourists. No one wants to spend a fortune for three days and go home broke.
Fitzroy Island resort

has ninety-nine rooms available for visitors. Offers start at $140 a night. If this is still a steep price for you, there is the option of carrying your tent.
The beachfront campsite charges only $35 a night. It is possible to rent a tent if you do not own one.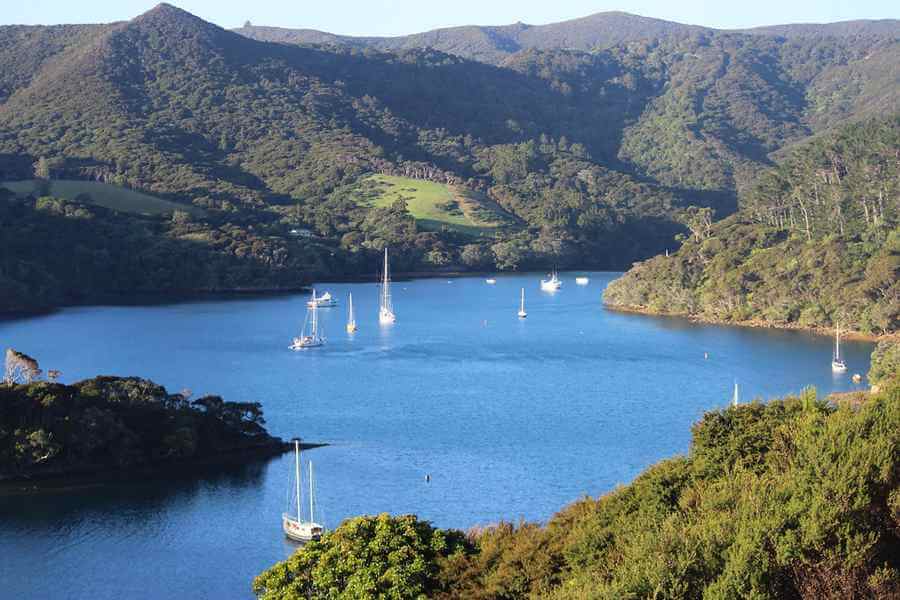 The beautiful island is surrounded by coral reefs. Furthermore, 95% of the island is a national park. The rest of civilization on the island only occupies 5%, making it very green.
Records show that it is one of the most unspoiled islands on the barrier reef. It is 840 acres in size; making it a very big island. Tourists that frequent the island call it a hidden gem. Starting to see why?
Bushwalking tracks were constructed to help people navigate the rain forest. Five walking tracks are available for tourists to enjoy. However, some are advised for fit walkers. They are:
1. The Rainforest Circuit Track
The route starts at the Rex Creek Bridge and stretches out for 2.4 km. It takes approximately forty-five minutes to complete this track.
There is plenty to admire; including Mount Demi. Which stands strong over the rainforest trees. The forest itself is also a stunning sight.
Since this is Northern Australia, you won't miss wild animals. Just make sure to avoid the snakes.
2. Nudey Beach Track The Leisure Walk
Nudey Beach track is often taken by people walking for leisure. Mostly because they have kids that can't finish the longer tracks.
It is a 1 km return; which also takes approximately forty-five minutes to complete. At the end is a breathtaking view of the beach and it's also great for swimming.
One that won an award for best beach in Australia in 2018. Words cannot define the beauty of the view, you will have to go and see for yourself. Nudey Beach is the only sandy beach on the island.
3. Secret Garden Track In The Rainforest
This is also a 1 km walk. Making it used just for leisure as well. On this track, you get to see the beautiful granite rocks.
They sit majestically in the middle of the rainforest. Apart from that, there is the lush tropical rainforest to take in. If you like the outdoors, prepare to fall in love.
4. Summit Track Takes You To The Summit
The Summit Track is considered the most challenging route. Mainly because it takes you all the way to the summit. It is a 2.6 km walk that takes up to 3 hours on a good day.
It is advised that you start this track in the morning or early afternoon. Something else that makes this track unique is its huge history.
Apparently, the vantage point was used as an observation point during world war 2. The soldiers would be able to see any approaching boats from miles away.
Now, the beautiful vantage point is the best in the whole of the Barrier Reef. From it, you can enjoy a spectacular view of the island. Honestly, it is one of the best views you will ever see. If it was allowed, I would live there.
Apart from the walking tracks, there are plenty of other activities to engage in.
Activities In Fitzroy Island
Snorkelling – This is one of the most famous activities the island is known for. Specifically, because the island is home to a wide variety of sea creatures. Click here for day tours of the Island booking times and prices

.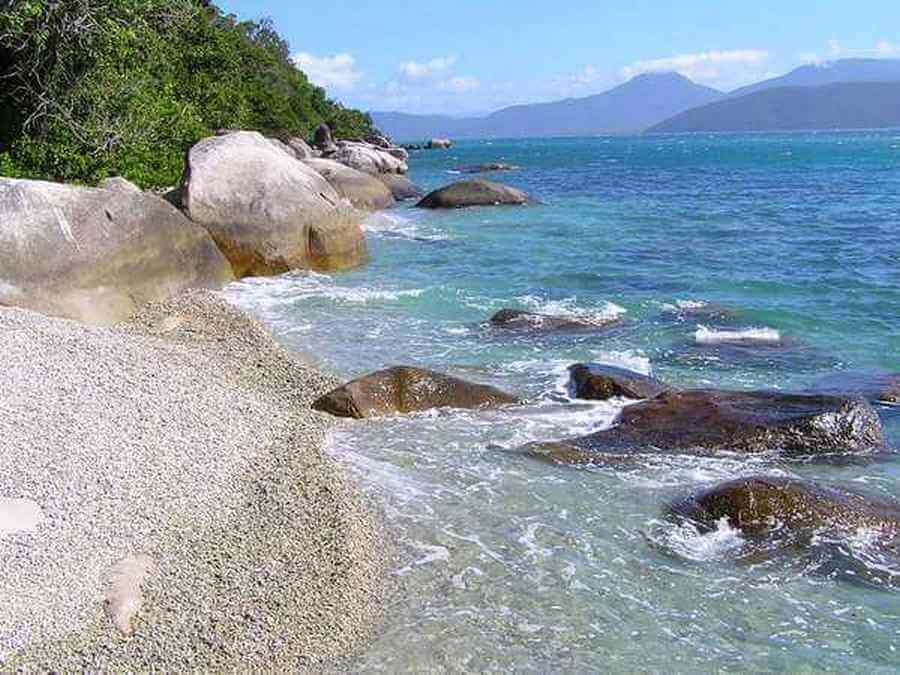 Tourists have reported snorkelling with a family of turtles; while others were amazed by the various colours of fish that they saw. Truly amazing.
Trampoline in the sea – Just off Nudey beach is a trampoline. It's rare to see a trampoline in the sea, but you have to admit that it sounds fun.
Most people are scared of bouncing on them because they might fall off and hurt themselves. But that is in the real world, at Fitzroy island you will have nothing to worry about.
Cairns Turtle Rehabilitation Center – The center is dedicated to offering rehab to turtles that have been injured in the wild. Has there ever been a more noble cause? The center is a huge tourist attraction.
If you are not on the first boat to arrive in the morning, you will find it fully booked. What makes it worse is that you can't book until you have arrived on the island.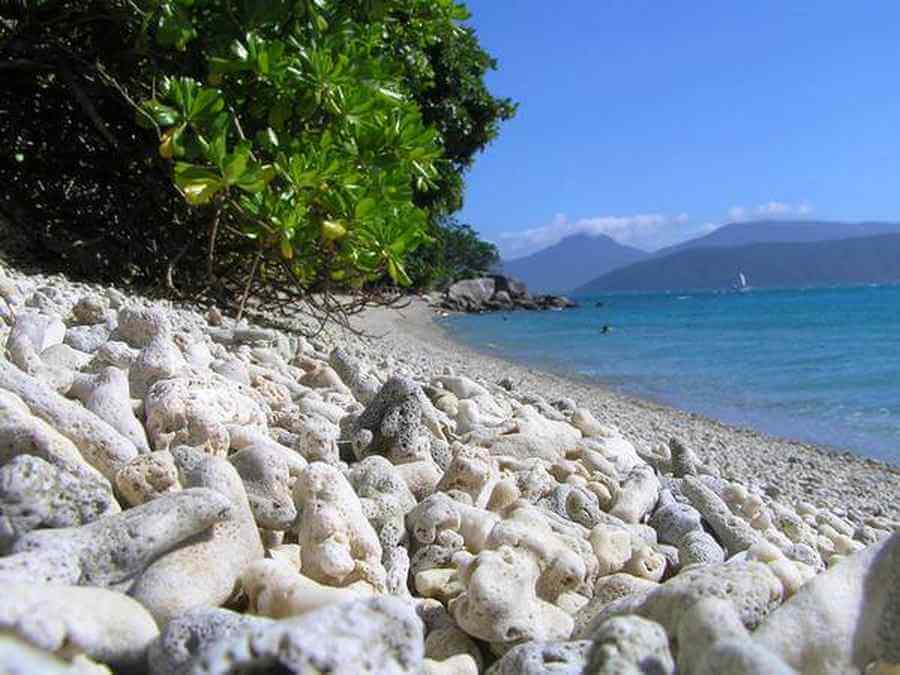 If interested, slot it in on your day 2 activities, or be on the first boat to get there.
Staff at the Fitzroy island resort

are known to be very friendly and accommodating. All the reviews of the island praise this aspect of the resort.
A couple talked about receiving free drinks with dinner just because it was their anniversary. There's something you don't see every day. Foxys bar is also a must-go while on the island.
The stunning sunsets and the view go well with good music and drinks. For dinner, pass by Zephyr Restaurant; they dish out scrumptious meals every time.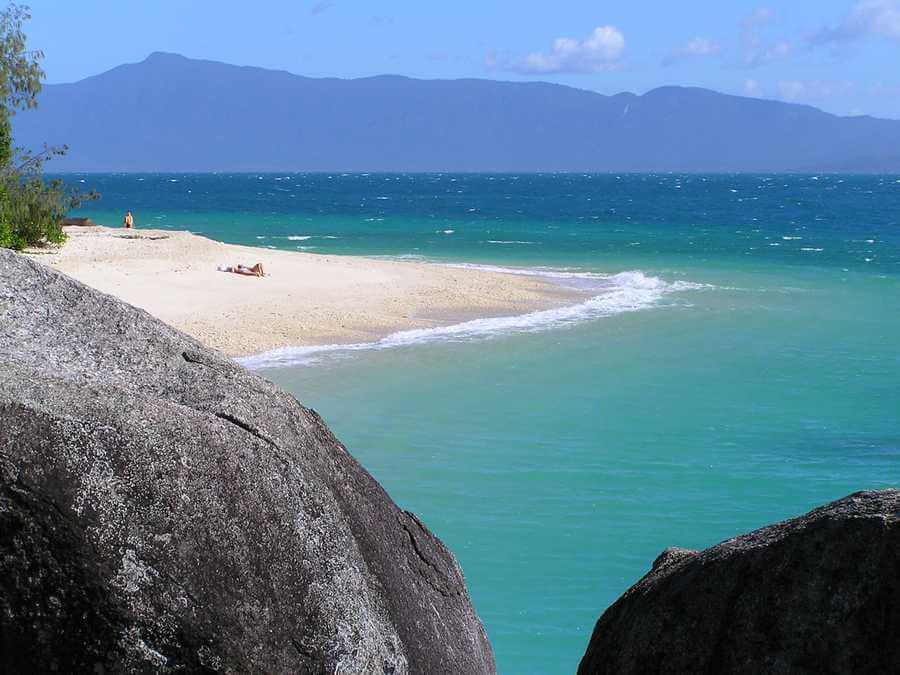 Before you set out to an island that will disappoint you, do your research. We did ours, and Fitzroy island comes highly recommended.
A 3-day trip

will not even be enough to take in all it has to offer. You may find yourself having to go twice for the full experience. A simpler solution would be to just stay longer. You will not regret it!
More Pages On Islands
link to Are Islands Floating?
Islands are one of many natural phenomenons that exist on earth. Islands are found all over the world and vary in size and shape. Some are more remote than others while some islands are right off...
link to Curtis Island Queensland
Queensland, Australia is home to a variety of idyllic places to visit. From pristine beaches to rainforests and everything in between, it is brimming with adventure. This is particularly true for...