Not all beaches are suitable for swimming for a number of reasons. Some of these areas are more practical for sand activities or photography. It is important to know whether or not a beach is safe for swimming or not.
Swimming is possible at Misson Beach, provided that visitors remain within the netted-off areas. These designated areas are set up to provide the safest swimming experience. It is important to follow swimming safety protocols and swim in the patrolled areas marked out by red and yellow flags.
These protocols include never swimming alone or at night and always being alert for wildlife outside the water as well as in the water. Additionally, never go to the beach alone. Having an extra set of eyes to keep watch for any potential dangers is always the best approach.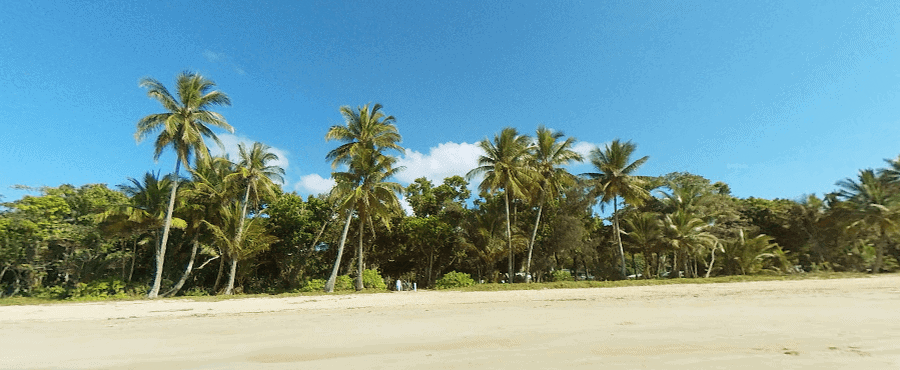 Mission Beach was first established in the late 1800s, although it wasn't properly named until around 1912. The name is derived from an aboriginal mission that was staked out at South Mission Beach which is just 12 minutes south of the primary Mission Beach area.
The South Mission Beach area isn't advised for swimming due to dangerous rocks being present.
Swimming should only occur to the north in the main beach area where the designated netted section is located. The netted section of the beach is patrolled most of the time as well, so that adds to the safety of the beach.
There is a stinger enclosure section on the South Mission Beach area as well that is usually patrolled, however, the further northern section of the beach is considered the safest.
Is Mission Beach Safe To Swim In?
Local surf lifesaving clubs have strived to make Mission Beach a safe place to swim by placing stinger nets in the safer portions of the beach. However, the reality is that netting doesn't always protect against stingers. They do reduce the frequency of stingers which is a plus.
Those seeking out Mission Beach for swimming should do so at their own risk. Always be alert and cautious when entering the water at the designated areas. Moreover, never enter the waters where the netting isn't located.
There are also high tide areas around Mission Beach which can be troublesome for swimmers. Visitors should always practise beach safety to ensure everyone stays protected. This isn't meant to discourage people from visiting Mission Beach or swimming at the specific netted areas at this beach.
Ideally, visitors should remain alert to the water conditions before entering the water.
Below are some additional safety tips for swimming at Mission Beach.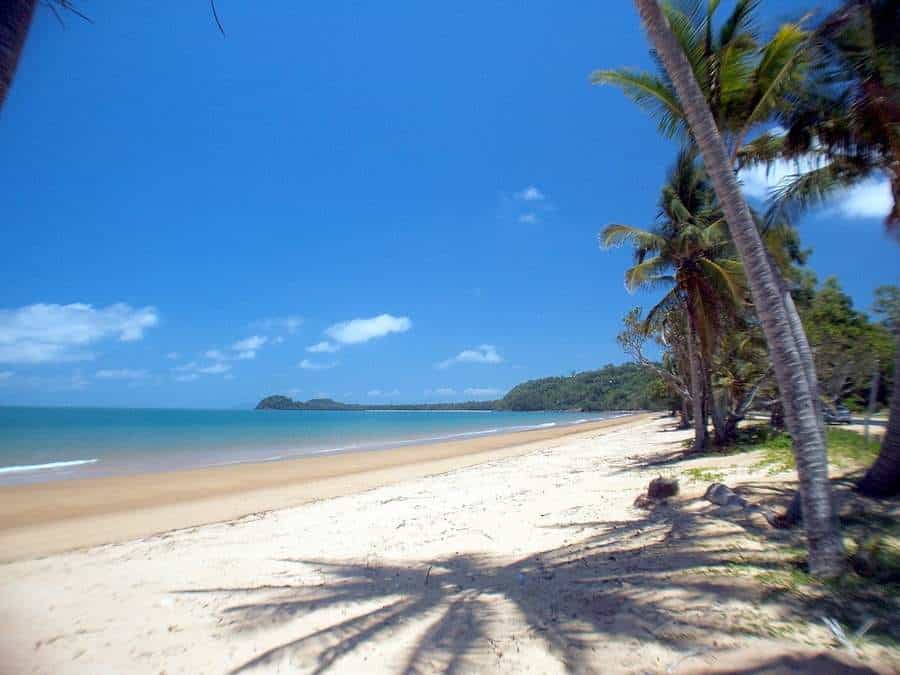 Tips For Staying Safe At Mission Beach
Check to ensure that there are lifeguard patrols on the day you want to visit.
Always bring a friend or family member so there are extra eyes to stay alert.
Have a mobile phone handy so emergency services can be contacted quickly.
Do not visit the beach when it is dark outside as visibility in the water is greatly reduced.
These tips can help save a life. They may seem like common sense because they are, but it is important to keep them at the forefront for reference anytime we visit the beach.
Does Mission Beach Have Stingers?
Mission Beach is known to get stingers. This is generally a problem starting in November, which is known as "stinger season". Stinger season usually ends in May. While November to May is the most ideal time to enjoy the beach in Australia, the waters are the perfect conditions to attract stingers.
This is why the surf lifesaving clubs in the area attempt to maintain the stinger nets so that swimmers can enjoy the beach to the fullest.
However, stingers can be quite deadly in Australia. Some stingers have the potential to cause fatalities if someone isn't treated almost immediately. Due to this, it is important to remain "stinger safe". Being stinger-safe means not entering the water if stingers are knowingly present.
It also includes having access to help if needed. This is why it is smart to never swim or visit the beach alone so that someone is available to get help. Below are some other tips to stay stinger-safe!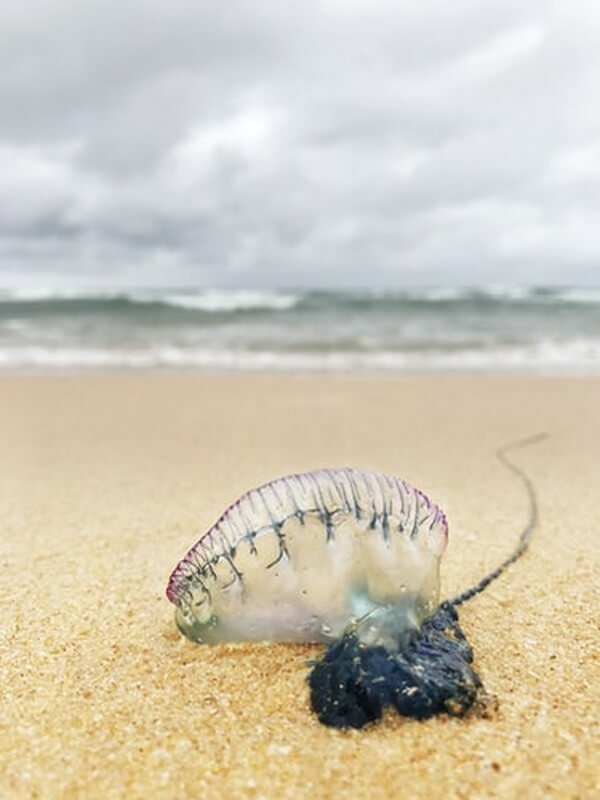 Tips For Being Stinger Safe
Have a mobile phone handy so that emergency services can be called immediately. Stingers can cause life-threatening situations so getting help quickly is essential!
Never enter the water if stingers are actively present. If you don't enter the water you aren't giving the stingers the opportunity to strike.
Have a first-aid kit on hand. First-aid kits might seem like something you want to take on a camping trip and not just a trip to the beach. However, they are helpful if they are needed. You should always have one available and include things like painkillers, medical bandages, etc.
Wear protective swimwear. There is swimwear out there tailored to help against stinger strikes. While they aren't 100% effective, they can reduce the amount of exposed skin you have while in the water.
Stingers can be present just about anywhere if the water conditions are ideal (which is generally warmer in temperature). It is important to stay on top of being safe against them. Mission Beach doesn't have stingers year-round but during stinger season the waters do see an uptick in the number of stingers present.
In addition to stingers, Mission Beach is known to have crocs make an appearance as well. Guests should always be alert to their surroundings!
Overall, Mission Beach can be suitable for swimming. But for the sake of safety, it might be best to remain onshore and enjoy the sights and sounds of the rolling waves and the picturesque surroundings! When visiting the Cassowary Coast Region, Mission Beach is certainly worth checking out!
Recent Posts