Australia is a country in which many people take part in a lot of water-based activities. This is due to many reasons such as the climate, the diverse wildlife and the thousands of beaches here.
One of the most popular things to do in the water is snorkelling. With some beautifully clear seas and many species of fish and coral, it is easy to see why snorkelling

in Australia is a favourite pastime.
There are many things to take into consideration before beginning your snorkelling adventure, ocean currents and water conditions can play a big part in your safety! Wear the correct fitting snorkelling mask and the right size wetsuit. Scuba diving has more risks than snorkelling always use caution.
Is Snorkelling In Australia Safe?
One of the first things that comes to mind when thinking about entering the sea around Australia is the sheer amount of animals that it is filled with, some of which can be dangerous.
This is something that might put a lot of people off but there really is no need to be too concerned. Whilst Australia does have many creatures that can cause harm, you are unlikely to come across them whilst snorkelling.
Take for example, probably the most famous destination for snorkelling in the world – The Great Barrier Reef, this is one of the safest places to don your snorkel and experience some of the most beautiful marine life that you are ever likely to see.
To go snorkelling in Australia you can check out the current pricing here.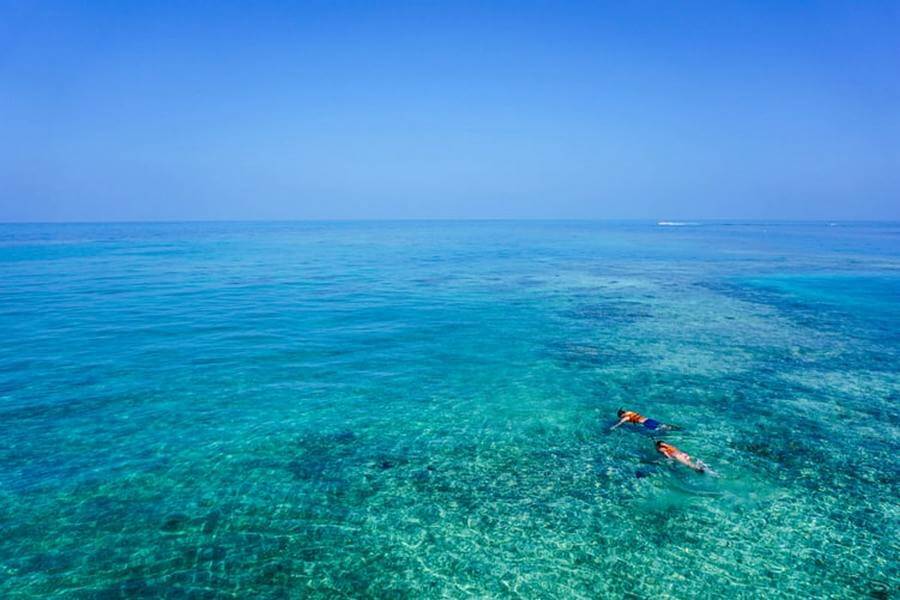 Another aspect of safety, is, of course, being in the water itself, there are certain things that you should keep in mind in order to maximise your own safety, and by doing so, you stand to have a risk free and pleasant experience.
In certain areas of Australia, the marine life is more of a danger, for example in the Northern Territory the water is known to contain more crocodiles and jellyfish but that does not mean that you cannot snorkel there, it simply means that you should be more alert and follow safety advice.
Are There Any Risks Related To Snorkelling In Australia?
Of course, even though snorkelling is quite a safe thing to do whilst in Australia, there are certain risks involved if you do not take the right precautions.
It is important to be aware of these so that you can avoid them and have the most enjoyable experience.
Marine stingers are extremely common in the seas of Australia, and you might come into contact with one whilst snorkelling.
These animals, such as jellyfish can deliver a powerful, and in some cases extremely dangerous sting. If the sting isn't life-threatening, it will certainly be very painful.
Other marine life can potentially pose a threat, crocodiles and sharks are common in Australian waters and it is well worth being aware of these animals, you are entering into their home, after all.
Whilst snorkelling on a reef, you are unlikely to come across any deadly sharks as these tend to prefer deeper waters, however, it is still worth being aware of the risk.
For those who have never snorkelled before, it can be an intimidating experience and panic attacks have been known to occur.
If water enters your snorkel unexpectedly and you then breathe it in, this can cause choking problems.
The risk of drowning is there if your swimming skills are not strong.
When snorkelling on a reef, there is the risk of obtaining a cut from the sharp edges of the coral. These cuts are rarely serious but it is worth keeping in mind that a minor injury could occur.
Whilst there are certain risks involved when snorkelling in Australia, these risks can be minimised by using your common sense and listening to advise. Let's move onto how to keep safe whilst snorkelling.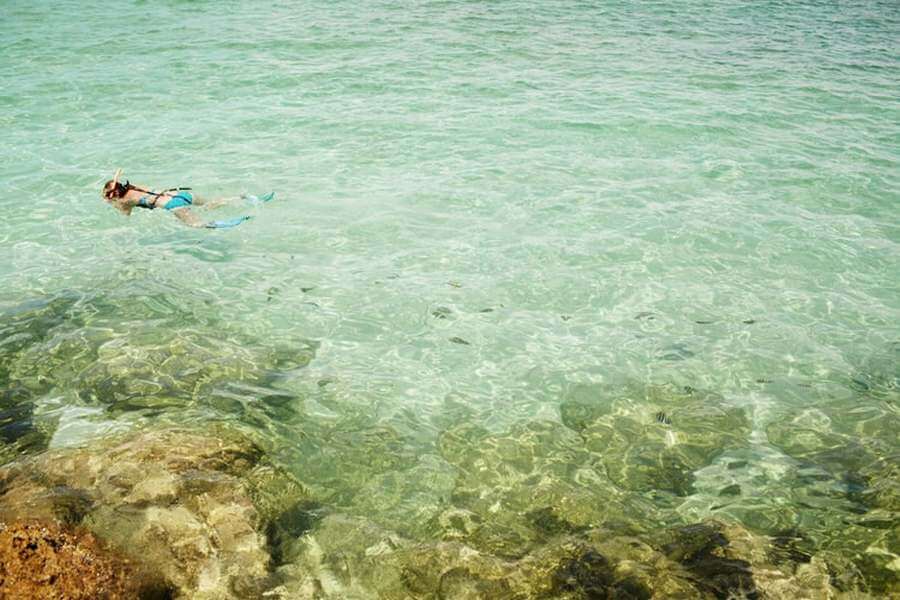 Tips For Safe Snorkelling
As we mentioned previously there are certain things that you can do in order to ensure that your snorkelling trip is a safe and enjoyable one.
By following some simple safety rules you can be certain that no harm will come to you whilst indulging in this exciting activity.
Before getting into the water ensure that it is safe to do so by checking out local information (often in the form of a flag system) to determine whether it is advisable to enter the water or not.
Speak with lifeguards who patrol the coastline here if you are unsure and listen carefully to what they say. If the water is not deemed to be safe, don't go in and save snorkelling for another day.
If you are snorkelling with a specialist crew, be sure to follow any instructions that you are given, especially if you are a beginner. These are people who know what they are talking about and their advice is imperative in staying safe.
It is also worth keeping in mind that you should stay calm at all times in order to prevent any nerves from getting in the way and if you do feel panicked, and signal for help straight away.
Snorkelling obviously involves a lot of swimming and you should make sure that your swimming skills are up to scratch. If you are taking part in a snorkelling class or tour, it is highly likely that you will not be allowed to take part if you cannot swim.
Don't be afraid to ask questions and get advice from your snorkelling instructor before going into the water. Even if you feel that your question might be silly or irrelevant, it is still worth asking for your own peace of mind.
Ensure that you are well hydrated before going snorkelling, water-based activities can end up causing cramps if you are not hydrated enough and this can lead to the inability to swim.
Coupled with this, drinking alcohol before snorkelling, even if it is the night before, is not recommended as this can increase dehydration and alertness.
Wear a stinger suit, this will seriously reduce the chance of being caught by any marine stingers and this is especially important between the months of October and May when these creatures are around more.
To avoid sharks, it is recommended that you do not snorkel at certain times of day, these include dusk, dawn and at night. It is also advisable not to snorkel around people who are fishing as this is something that can provoke a shark.
If you are not snorkelling in an organised group and prefer to go it alone, never go it fully alone and always take someone with you. This is so important in the event that you find yourself in any sort of trouble.
Having another person with you means that they can be on hand if there is an emergency and you can do the same for the,
If you are purchasing your own snorkelling gear, always make sure that you are buying quality equipment as this will maximise your safety.
Avoid snorkelling immediately after having eaten, the motion of the water on a full stomach can cause sickness so it is best to eat a light meal and wait a little while to allow it to digest before heading into the sea to snorkel.
Be aware of your surroundings. Even though the sights that you will see whilst snorkelling are going to be incredible and will probably be the only thing you will want your attention placed on.
It is still important to stay aware of what is going on around you in order to prevent any potential dangers from sneaking up on you, such as cuts from the reef or dangerous marine life.
Is Snorkelling Easy?
Like anything, snorkelling will take some practice in order to get it completely right. As we discussed earlier, your swimming skills play a big part in how easy it will be to snorkel but as far as anything else is concerned, it is a pretty simple thing to learn how to do.
When you first take part, snorkelling can be a little scary because it is a new experience but if you are using the correct equipment and a knowledgeable coach then it will be much more simple to pick up.
It is advisable to prepare for your first snorkelling session ahead of time by doing things such as practising fitting your mask and breathing through your snorkel. These are things that take a little getting used to but the more you can practise, the easier it will be.
You can also take your practice to a swimming pool before you hit the ocean, this is a much more safe environment to hone your skills and whilst you won't have the pleasure of seeing the beautiful marine life that you would in the ocean, you will be able to enjoy it more once you are there because you will have the art down to a T.
Some other tips to make your first snorkelling experience a little less daunting are as follows.
Avoid touching any life that you come into contact with.
Stay as relaxed and calm as possible as this will make the process much easier and will lead to fewer problems throughout the experience.
Think carefully about the location for your first snorkelling trip. A calm sea is much better for snorkelling and this is especially true of your first time. The last thing you want is rough waters making the experience more difficult than it needs to be.
It has been recommended that for your first time, you should snorkel from a beach rather than off a boat. The reason for this is that many beginners find it quite daunting to jump straight into deeper waters.
By going from a beach you can control where you feel comfortable whilst you are learning and this will make honing your skills much easier.
Where Can I Go Snorkelling In Australia?
There are some truly beautiful seas surrounding Australia so the options for places to snorkel are seemingly endless. Choosing the best place to go doesn't need to be a task, most locations are going to prove fruitful but there are some real gems around the entire country.
Let's take a look at some of the best snorkelling spots where you will be sure to see some beautiful marine life.
Snorkelling In Queensland
Queensland offers some beautiful, clear blue seas and these are ideal conditions for snorkelling as they allow you to get a really good view of what is in the water.
Home to The Great Barrier reef, this state has some amazing snorkelling destinations.
Hayman Island The Whitsundays
These beautiful islands off the coast of Queensland offer some magnificent snorkelling spots and Hayman island is incredible. Not only can you see fish here but also the amazing underwater gallery featuring sculptures made out of the reef itself.
Fitzroy Island Cairns
Fitzroy Island, this island, located off the coast of Cairns is made up of mostly national park, which means that it is a very beautiful location and ideal for a day of snorkelling. On the Southwest coast, the water is much calmer and this makes it perfect for this activity.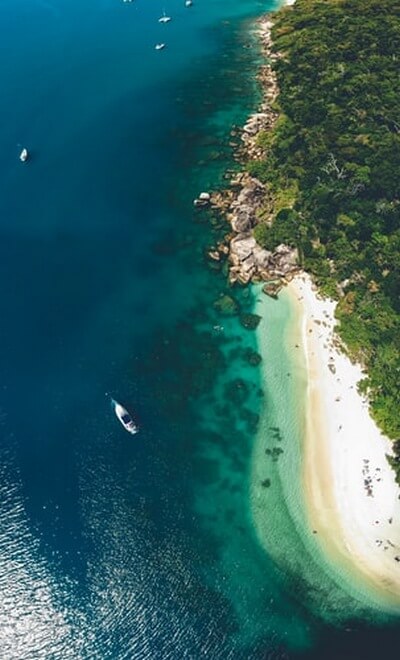 Agincourt Reef Port Douglas
This is a great spot for those who wish to snorkel with an expert. There is an excursion, which is run by a group of marine biologists and this is an excellent family experience.
Snorkelling In New South Wales
With clear seas and great weather, New South Wales is a prime spot for snorkellers looking for some exciting marine life. Let's take a look at some of the very best spots in the state.
Jervis Bay New South Wales
This site is protected by the government and is home to a wide array of creatures making it the perfect location to go snorkelling.
There are a variety of beaches here from which you can snorkel, and depending on where you go will very much depend on what sort of marine life you will see.
But whichever beach you choose, you will not be disappointed.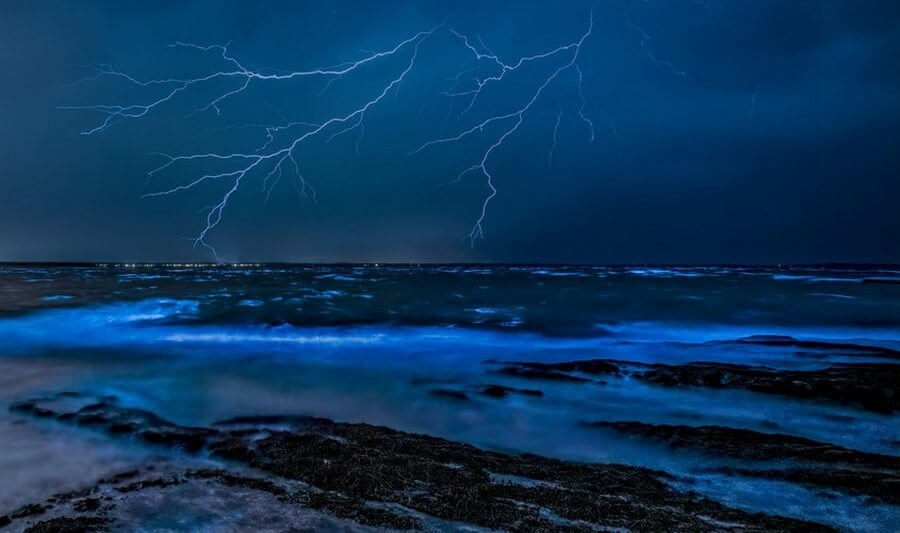 Lorde Howe Island
This is a little more of a pricey option as the island is quite expensive to reach and to stay on. However, the snorkelling here is second to none and so spending that little bit extra will be well worth it.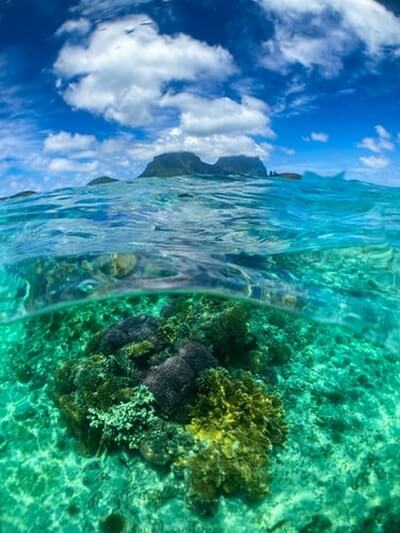 Shelly Bay
For families looking to snorkel, this one is ideal as it is a place known to be very safe for kids to take part in. There are a variety of creatures to see here including some (friendly) species of shark.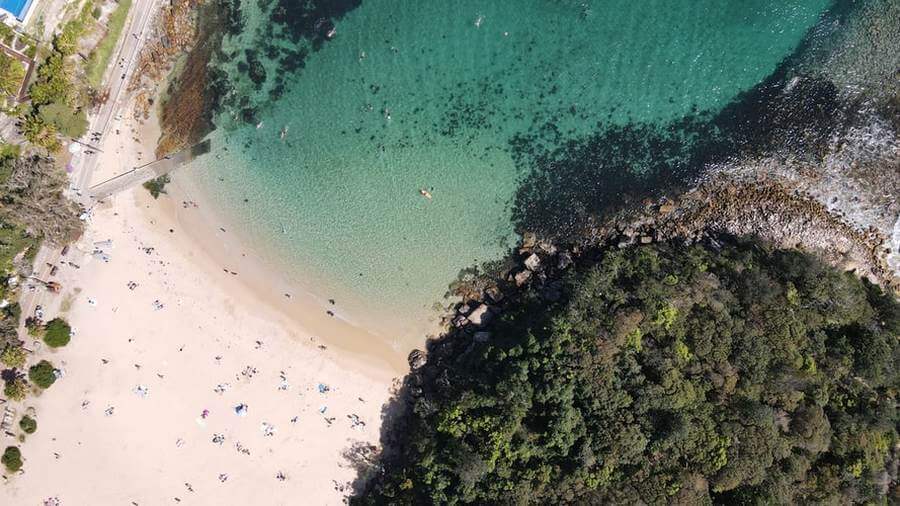 Snorkelling In Victoria
There is a great selection of snorkelling spots around Victoria, particularly near Melbourne. This city might not be the first that springs to mind when thinking about snorkelling but there are some hidden gems just a short drive away.
Blairegowrie Pier
Here you will be able to see sea dragons, a variety of fish and some crustaceans. There are options to hang around in the shallower water, head a little further out to see more marine life there.
Kitty Miller Bay
This beautiful, protected beach is perfect for snorkelling and has some wonderful seaweed gardens in the shallows. The water here can be a little less than calm and so it is advised that only experienced snorkellers come here.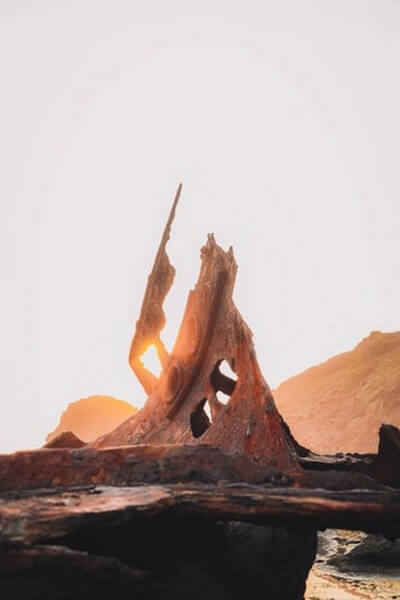 Saint Leonard's Pier
Known as one of the most interesting locations for snorkelling in this area, St Leonard's pier is home to rays, seahorses and octopuses, amongst others.
Snorkelling In The Northern Territory
As we mentioned earlier in this article, the waters in the Northern Territory can be filled with dangerous animals, so it is always best to enter the water only when advised to do so. However, there are some great spots to go snorkelling here.
Garig Gunak Barlu National Park
One of the most popular snorkelling locations in the state, this national park offers beautiful seas and exciting marine life including turtles.
Gove Peninsula
There are many islands located off the shore here that are great for snorkelling around and you are likely to come across a great variety of creatures such as turtles, stingrays and eels.
Snorkelling In Western Australia
This state is famed for its beautiful beaches and clear seas, and this makes it an idyllic location for snorkelling. The coastline along this massive state is filled with amazing spots, let's take a look at some of the best.
Exmouth Western Australia
Here you will find a beautiful reef, teeming with all sorts of marine life and a location that is favoured by many avid snorkelling fans. The reef is a world heritage site and home to animals such as dolphins and rays.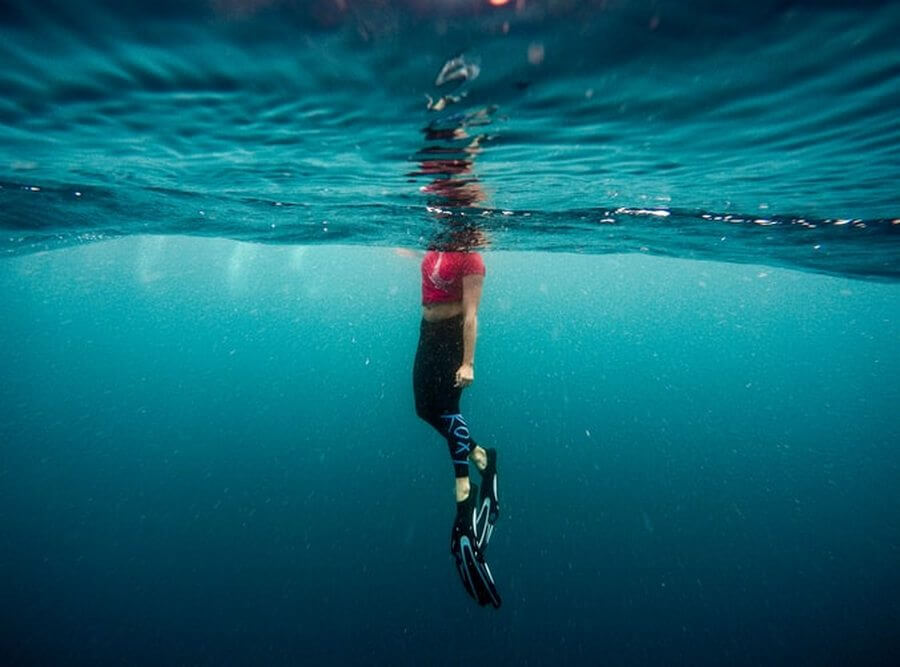 Jurien Bay Western Australia
This is one of the most loved holiday spots for people who live in WA and it is not hard to see why. Amongst other things, the snorkelling opportunities here are world-class.
You are likely to bump into a sea lion as well as a huge range of other animals who call this place home.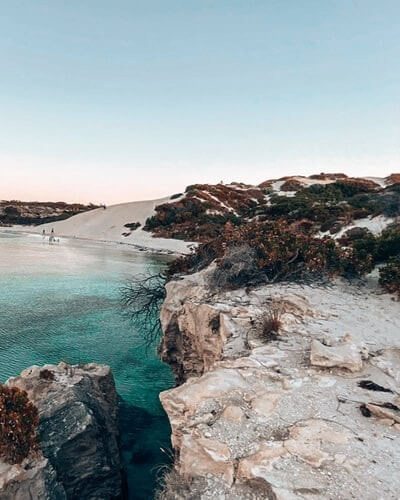 Coral Bay Western Australia
This is a beautiful spot for snorkelling and the marine life here is astonishing.
The Ningaloo reef stretches to here and is home to many creatures such as beautiful fish and the whale shark (don't worry he won't bite.) All of this can be seen through some of the clearest water on the planet.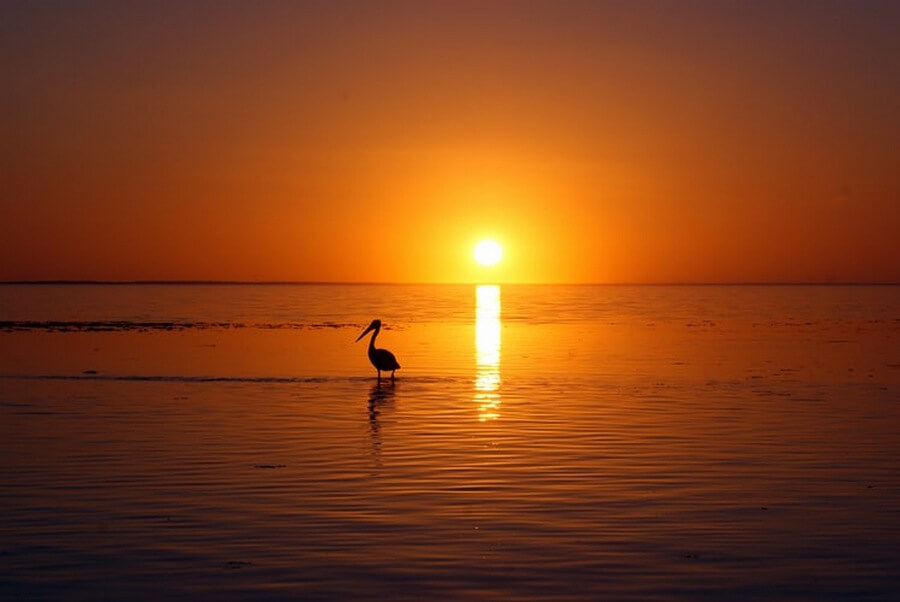 Snorkelling In South Australia
Finally, we arrive in South Australia which plays host to some incredible snorkelling locations. Let's have a look at just some of the places you might decide to explore.
Port Noalunga Beach
This is certainly one of the hot spots for snorkelling locally and it isn't hard to see why.
The sea here offers snorkelers the chance to come up close and personal with a leafy sea dragon. The reef is protected from strong waves and so makes an excellent spot for those new to the activity.
Rapid Bay
The crystal clear seas here mean that anything you see under the water will be perfectly visible and this includes a huge selection of fish. There are some great snorkel schools here too for beginners.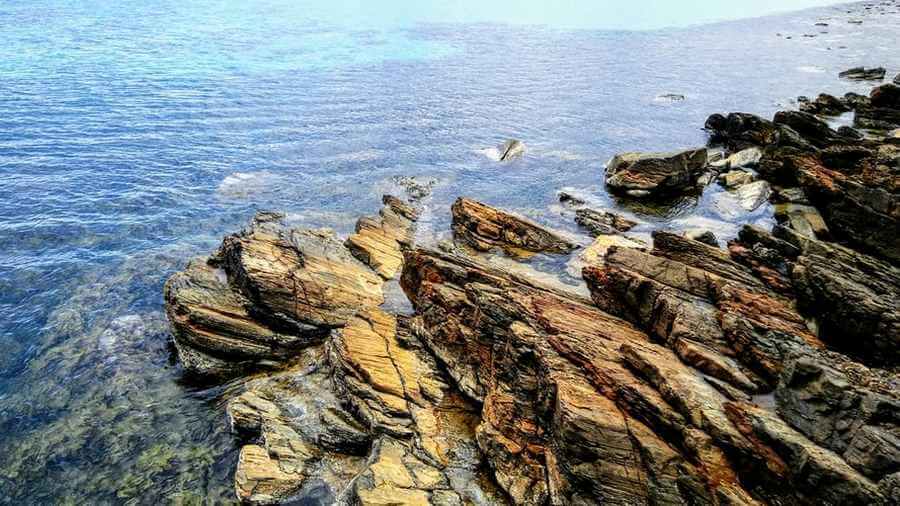 Marino Rocks
If you are looking for a guided snorkelling tour then this is the ideal location. The vibrant marine life here is a sight you will not forget in a hurry and the tour is appropriate for anyone over the age of five.
Beautiful locations For Snorkelling
Australia is an exceptional country for those looking to take part in snorkelling, with so many beautiful locations to do it in, one could spend months exploring everything that Australian snorkelling has to offer.
It is, of course, always worth remembering that as with any water-based activity, there are some risks that come with snorkelling and so it is always important to stay safe and adhere to the safety rules.
This way you will have a snorkelling experience that will stay with you for all the right reasons.
What Equipment Do I Need For Snorkelling?
Basic equipment for a fun, comfortable, and safe snorkelling experience should consist of a mask, snorkel, and fins. Basic equipment can still give you plenty of choices.
Here are some pros and cons of each type of snorkelling equipment to help you decide what's best for you and some tips on how to use them.
Basic Snorkeling Equipment
Masks
The snorkel mask is the main part of your gear because it allows you to see under the water clearly. Personal preference and features of each of the two types of masks will help you decide what will work for you.
Traditional Mask. This type of mask has a rubber or silicone portion (called a skirt) that goes between your face and mask which seals out the water.
Pros:
The straps are adjustable and flexible so you can get the perfect fit.
Easy to use above and below water.
Variety of sizes. You can find a size for different face shapes and small sizes for children.
Good for use in rough waters.
"No fog" lens is available for clear vision.
Skirts come in a silicone material that is more comfortable than rubber which can become stiff with age.
Wide vision gives you a better view.
Cons:
Multiple pieces can be difficult for beginners to learn.
Mask may fog.
Some may have a narrow range of vision.
Available in different sizes and colours.
Full Face Mask: This is a new type of mask which covers the whole face, so there's not a separate mouthpiece.
Pros:
No mouthpiece is easier for people who have a sensitive gag reflex.
Allows users to breathe naturally while underwater.
"No fog" lens available for a clear view.
Has dual vents that circulates the air.
Durable polypropylene frames and shatterproof polycarbonate windows will eliminate cracks and scratches.
Some have camera mounts.
Testing confirmed the mask safe for typical use snorkelling.
Cons:
New design and there are no specific standards for testing.
Some may not be made by trusted manufacturers and may be dangerous (carbon dioxide build-up).
Not made for rough waters, such as waves or currents.
Tips:
Try on your mask to make sure it's snug around your face. It's important to have a properly fitting mask that covers your eyes and nose and doesn't leak (adjust the straps in the back as needed).
Test the mask by holding it up to your face and then breathe with your nose; if the mask holds in place by itself then it's a good fit and seal.
There Are Four Common Types Of Snorkels.
Classic Snorkel: This "J" shaped type is a simple plastic tube with a mouthpiece attached at the end for breathing.
Pros:
Most Affordable.
Ideal for beginners.
Simple design makes it easy to use.
Cons:
Water can enter from both ends.
Needs to be cleared when water gets in the tube by exhaling with force.
May be uncomfortable due to the rigid plastic material.
Training is required before use.
Flexible Snorkel: This type is similar to the Classic in design, but is more flexible.
Pros:
Flexible design
Has a one-way purge valve that makes it easy to expel water.
Drops away from the face when not in use.
Cons:
The airway can get clogged from sand and dirt.
Water can enter from the top of the tube.
Semi-Dry Snorkel: A mix of a classic and dry snorkel design.
Pros:
The splash guard at the top helps to keep water out of the tube.
Has a purge value for expelling water.
Flexible design makes it convenient and easy to use.
Cons:
It doesn't keep all the water out of the tube, especially in rough waters.
Sand can get in the splash guard and clog it.
It is more expensive than other types.
Dry Snorkel:
This type allows snorkelers to not only snorkel on the surface but to dive underwater without constantly clearing out water from the tube.
Pros:
Has a valve at the top to block water even when it's underwater.
It has a one-way purge valve at the bottom of the tube for expelling water.
Only needs occasional clearing of water while snorkelling.
More efficient to use than other types.
Saves the snorkeler's energy because they don't have to raise their head to forcefully blow air out of the tube.
Cons:
The top valve can become blocked and create air blockages.
Can be buoyant (float around) underwater.
Tends to be bulkier and may cause drag and pull on your mask.
Tips For Snorkel Mouthpiece
Insert the snorkel tube into the side of the mask and put it on.
Make sure you can fit the mouthpiece into your mouth comfortably and there's a good seal between your mouth and the rubber mouthpiece (to keep water out of your mouth).
Breathe through the snorkel to check that your airflow is good.
Do You Need Fins For Snorkelling
Fins aren't necessary for snorkelling, but they are recommended. They propel you through the water with less effort, so you use less energy and don't get tired as quickly. There are two basic types.
Closed Foot:
Also called a "full foot" fin because it covers the entire foot.
Pros:
Easy to slip into barefoot.
Lightweight.
Practical to use in warm water.
No need to wear booties inside the fins.
Good for beginners, less gear.
Cons:
They need to fit properly. If they are too big they will slip off your feet in the water and if they are too small they will be uncomfortable.
Open Heel:
Also called "heel strap" because the fin is held on by a strap on the heel.
Pros:
The straps can be adjusted for a good fit.
Cons:
Designed to be worn with "booties" (a type of aqua shoe) inside the fins.
Do The Fins Fit Tight?
Make sure your fins fit properly. Put them on while standing in the water-they shouldn't slip around when wet. When you are ready to take them off; they should pull off easily while you are standing in the water.
To go snorkelling in Australia you can check out the current pricing here.

More Pages On Beaches
link to Can You Swim At Mission Beach?
It may surprise some people to learn that Australia has over 10,000 beaches along its coastline country-wide. There are practically countless sandy shorelines spanning the coastline that all over...
link to What Is It Like To Live Near The Beach?
Visiting the beach is a beautiful opportunity to see mother nature at its best. There's nothing quite like hearing the waves rolling in on a soft, sandy shoreline. While visiting the beach is a...