If you are visiting Australia then one of the places that should really be on your bucket list is Noosa beach. Located on the glorious Sunshine Coast in Queensland, it is famous for its beautiful sandy beaches of the South Pacific Ocean.
The warm, inviting waters are a hotspot for tourists and there is so much to do in the area. Full of restaurants, recreational activities, nature walks, and opportunities for relaxing, it provides the full package for your next vacation.
Whether you will be visiting as a couple or as a family, rest assured that there is something to suit everybody's tastes.
Reasons You Should Visit Noosa Beach
Google Map Of Noosa Heads
1. Noosa's Beach Is Full Of Activities
Taking a stroll down to the aptly named, Noosa Main Beach, you will find a bustling hot spot for sun, sea, flying kites and water activities. Close to Noosa's upmarket Hastings Street, there is a wide range of restaurants and hotels to choose from.
The beach itself is clean and the water is a beautiful blue, so it is highly invited to take a dip in the ocean or a lounge on the sand. Most importantly the beach is staffed regularly by lifeguards, so you'll be in safe hands.
You can take part in a number of water sports like surfing at the beach it's very popular to go surfing here in Noosa, and you will find many surf shops located close to the water.
If you're looking for beach equipment it's available to hire for tourists, from jet skis to banana boats. Enjoy the fantastic atmosphere of people doing water sports, relaxing and generally taking in the sun's beautiful rays.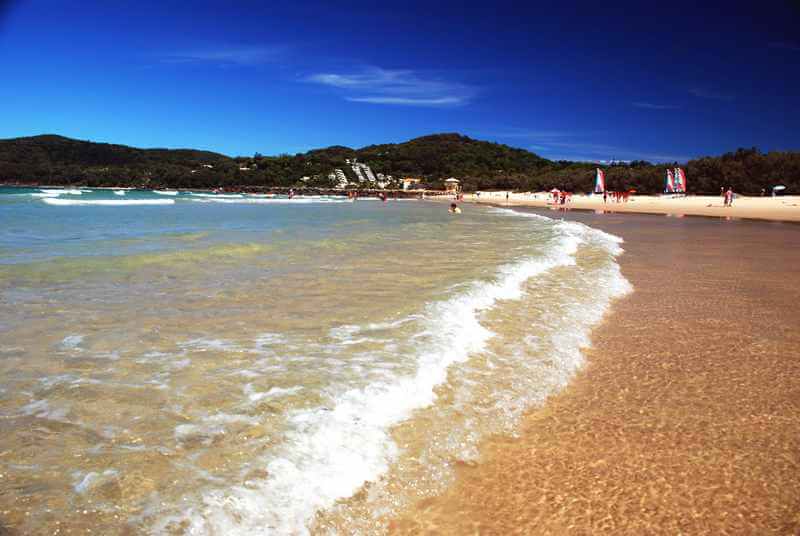 2. Noosa Has Plenty Of Opportunities For Diving
If water sports are your thing, or you are looking to see a bit of the famous Australian wildlife, then taking a trip on a diving tour will be an ideal choice.
Although it is close to the Great Barrier Reef, which regularly attracts masses of tourists, you can see just as much awesome wildlife with fewer divers here in Noosa Beach.
The beautiful reefs that are much closer to the shore are quicker to visit than the Great Barrier Reef, so it is a welcome introduction for less experienced divers.
In the water, you'll likely see an array of wildlife from coral reefs to sharks, manta rays and a variety of colourful fish. You may also see some dolphins on your way out to the diving site!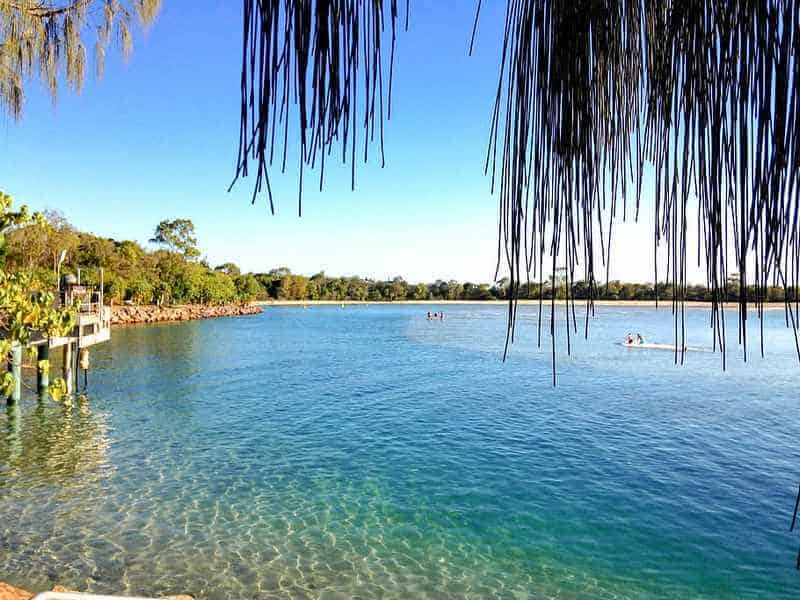 3. Visit Noosa For Amazing Food
Just along the waterfront, there is ample choice for excellent food! Visitors of Noosa Beach will likely recall all the fantastic food options available. The town of Noosa has some wonderful restaurants set in absolutely stunning scenery.
One of the favourites is the Noosa Waterfront Restaurant, which overlooks the river. Serving an array of amazing, authentic, Italian dishes, it is not to be missed. They have a great wine list too!
Another great choice is Bistro C, which is right off of Noosa Main Beach, which gives you excellent views of the sea whilst you dine.
For a more casual dining experience, Betty's Burgers on Hastings Streets offers great American-style burgers and fries, alongside an impressive milkshake selection. There is really any type of cuisine for your taste.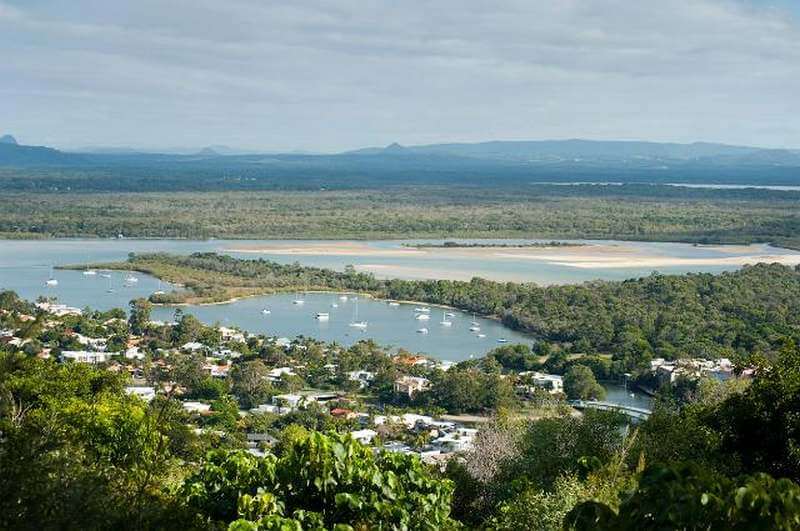 4. Noosa Main Beach Is The Best Location
Noosa beach is perfectly located, making it a fantastic base for a road trip around Queensland. Just South of Noosa is Brisbane, the capital of Queensland.
This bustling city provides plenty in the way of entertainment and fun and it is a great base for flying in and out of Australia.
You can get a direct 23-hour flight from London to Brisbane with Etihad airlines for example.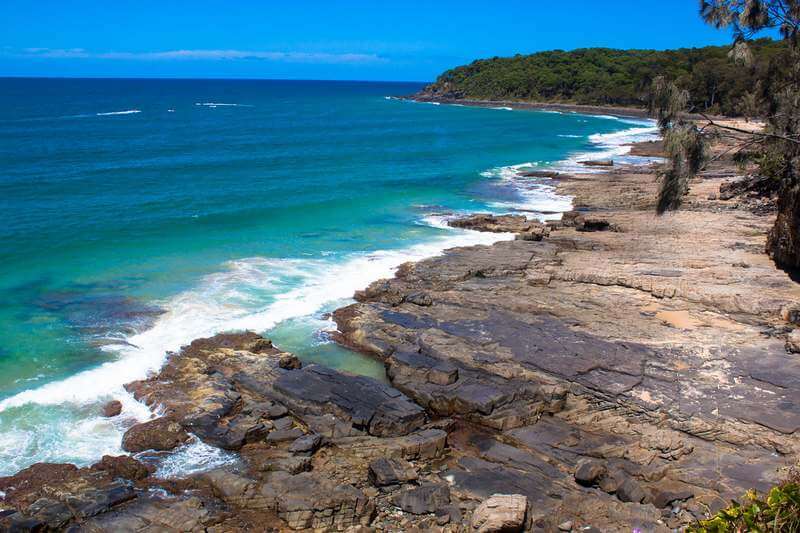 5. Dog-friendly Noosa Beaches
If you are the type to bring your furry friend on vacation with you then know that they can join in on the fun too!
In general, Noosa is very dog-friendly and there are many places where you can bring your canine companion along with you to soak up the warmth with you.
Specifically, Noosa has a Dog Beach at the end of Hastings Street, where your dog can mingle with other pooches.
It provides a protected beach where dogs can run free, off-leash and really enjoy themselves.
There are also two other off-leash beaches: at the Northern end of Sunshine Beach and the Southern end of Tingira Place down to Castaways Beach.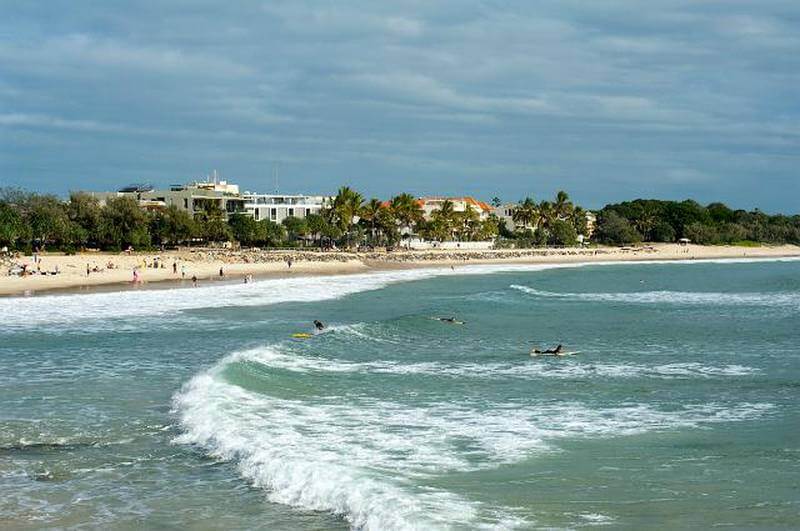 6. Noosa National Park Nearby
For the nature lovers out there, the Noosa National Park

is right next to the beach. You can enjoy the amazing nature and scenery, which is great for a walk or run with the family.
Amazing creatures live in the park such as koalas, bandicoots, possums, and parrots. The array of stunning wildlife that you can spot in the area is amazing.
At certain times of the year, the Headlands in the park are a brilliant place to see migrating humpback whales!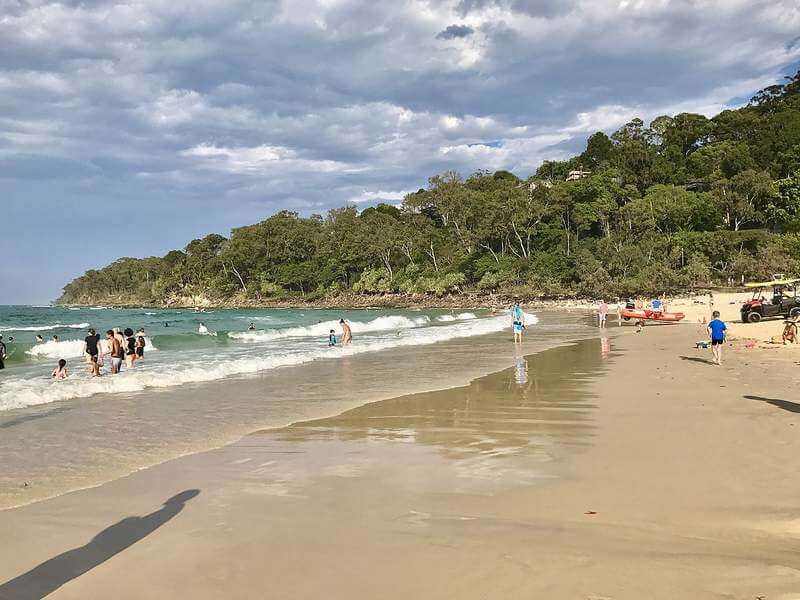 7. See Noosa's Amazing Craft Markets
Although Hastings street offers an array of designer boutiques, the place to go for a really authentic Australian souvenir is the Eumundi markets. Everything at the market is handmade by locals.
There are over 500 stalls that sell a range of artwork, fashion, arts and crafts and unique gifts by local designers.
The markets are open on Wednesday and Saturday mornings and make an excellent visitor attraction, particularly for those who are looking for a unique experience.
Overall, Noosa Beach and the surrounding areas provide an array of activities, food, drinks, and cultural experiences. Whether you are interested in nature and wildlife, nightlife or local crafts, there is something for you to see here.
The beach itself is a stunning expanse of white sand and warm waters and you could easily spend a day just lounging and relaxing here.
But, if you extend your vacation longer, you'll be happy that the area provides such a wide range of things to do!
So next time you are in Queensland, or you are looking to plan an Australian Vacation, give Noosa Beach a try! You never know what you may find!
More Pages On Beaches
link to Can You Swim At Mission Beach?
Not all beaches are suitable for swimming for a number of reasons. Some of these areas are more practical for sand activities or photography. It is important to know whether or not a beach is safe...
link to What Is It Like To Live Near The Beach?
Visiting the beach is a beautiful opportunity to see mother nature at its best. There's nothing quite like hearing the waves rolling in on a soft, sandy shoreline. While visiting the beach is a...