There are many things for which Australia is famous, and one of these things is the country's beautiful beaches. There are an amazing 10,000 beaches along the coastlines of Australia and so you certainly have your pick of the bunch.
But with that in mind, there are certain beaches that are more suited to different activities. In this article, we want to look at the best beaches for swimming in Australia.
There are a whole host of places that you can go to take a dip in the ocean here, so we are going to narrow it down to the best.
We also want to share with you some crucial information on the beach swimming in Australia.
How Do You Swim On The Beach?
Swimming on an Australian beach may be a little different from other countries, and there are many rules and safety systems in place to ensure that your swim is enjoyable.
When local safety advice is given, it is imperative that you adhere to it and if you are unsure about anything, you can always approach a local lifeguard on one of the many patrolled beaches who will be happy to assist you.
However, it is always good to be aware of beach swimming safety whilst in Australia, and arming yourself with this knowledge before you go will make sure that you have the best ocean experience possible. So let's take a look at some of the top rules of how to swim on the beach in Australia.
You will notice a flag system on most beaches and these flags tell you whether it is safe to go into the water and which areas you can swim in. If you see red and yellow flags on a beach, it is between these that it is safe to swim.
A red flag denotes that the water is unsafe and should not be swimming in the water. If you notice a yellow flag, this signals that there might be potential hazards when you enter the water, and you should take extra precautions when doing so.
It is important that once you are in the water for your ocean swim, that you are still mindful of what is taking place on the shore. If, whilst swimming you notice a red and white flag on the beach, this is telling you that you should immediately evacuate the water and come back onto the beach. It is crucial that you take notice of this and follow the order to avoid any harm.
When swimming in Australia, you should always swim at a patrolled beach. This is because, if you do find yourself in a spot of bother, there will be help on hand in the form of the local lifeguards.
On the entrance to beaches, you will notice signs which detail all the safety information that you need to know about that particular location, take note of this and make sure you follow any advice given.
In the seas surrounding Australia, it is not uncommon to experience what is known as a rip, or a strong undercurrent. When swimming in the oceans here, you should know what to do in the case of becoming caught in a rip.
The first rule of thumb is to stay as calm as possible, you will not do yourself any favours by panicking. Secondly, never swim into the rip, rather swim parallel to the beach, this is the best way to break free from it. Whilst swimming, if you can, signal for help from the lifeguards on the beach, who will come to your assistance.
Another danger whilst beach swimming along the shores of Australia is the marine life here. Whilst the flag system will tell you when there has been an influx of marine stingers, sharks or crocodiles, it is important to remember that they can appear at any time.
When swimming in Australian waters, the best thing you can do to avoid being stung by a marine stinger is to cover up by wearing a full-body swimsuit rather than a one-piece or two-piece.
This way, if you are unfortunate enough to come into contact with one of these creatures, there will not be as much of your skin exposed for them to sting. Always remember that they do not hurt you on purpose, so respecting them and their territory is vital.
Finally, if you are choosing to take a swim in the seas of Australia, you are probably doing so due to the beautiful waters and beaches here and the most important thing is to enjoy yourself.
Whilst there are many safety issues, there are also measures in place to avoid a dangerous or harmful situation and so swimming in Australia should not be avoided just because of a few potential hazards.
Provided that you are mindful and aware of your surroundings, a dip in the Australian sea will be nothing short of amazing.
Is Swimming In The Ocean Good For You?
Swimming in itself is good for you because it is an excellent form of exercise and if you can swim, then you should in order to keep healthy. But is swimming the ocean as good for you as swimming in a dedicated swimming pool or lake, perhaps?
In short, yes, swimming in the ocean is exceptionally good for you, in a physical and mental sense. Your mental health will be dramatically improved if you can take a regular dip in the ocean and this is down to the calming nature of the activity and the beautiful scenery that you will be being exposed to.
That, coupled with the gentle movement of the waves, can be a very therapeutic experience. That being said, even if you cannot swim regularly on the beach, a single swim will be just as relaxing.
In a physical sense, ocean swimming is good for you because of the exposure to the sun which is an excellent source of vitamin D. Although, it is of course, sensible to only take a small amount of sun exposure each day and when doing so, protection is essential.
This will reduce the risk of sunburn and skin damage which can lead to serious conditions such as skin cancer.
Your skin will benefit from being exposed to the seawater because of the high amount of minerals inside it. Within the seawater, you will find minerals such as calcium, magnesium, sodium and sulphate, all of which are fantastic for the skin and provide many benefits to its health.
If you suffer from a skin condition such as eczema or psoriasis then swimming in this rich water will provide relief from symptoms.
It has also been noted that swimming in the ocean provides relief from a variety of physical conditions such as asthma, arthritis and general aches and pains, this is due to the natural elements found here which are an excellent holistic aid for these conditions.
Not only this but seawater is renowned for promoting good circulation, which can only be a good thing for your health.
As we mentioned earlier, the ocean contains an amazing amount of minerals, and these are absorbed by your skin and therefore enter into your bloodstream whilst swimming in the water.
This directly helps improve your immune system's health and so ocean swimming can help in keeping you healthier in the long run.
Which Are The Best Beaches For Swimming In Australia?
Australia has a huge amount of beaches, all of which are good for different activities and so finding the best place to swim on the beach can be something of a challenge. But we have sought out some of the very best beaches to take a swim around Australia, wherever you are in the country.
Beach Swimming In Queensland
If you are in this beautiful, tropical state, it is safe to say that there are some excellent swimming spots along the coast here. Let's take a look at some of the most loved.
North Point Moreton Island
North Point on Moreton Island is known as one of the most beautiful swimming beaches in all of Queensland. Located off the mainland, near Brisbane, this stunning beach has some crystal clear blue waters and a view of the beautiful rocky scenery which makes for a very special swimming experience.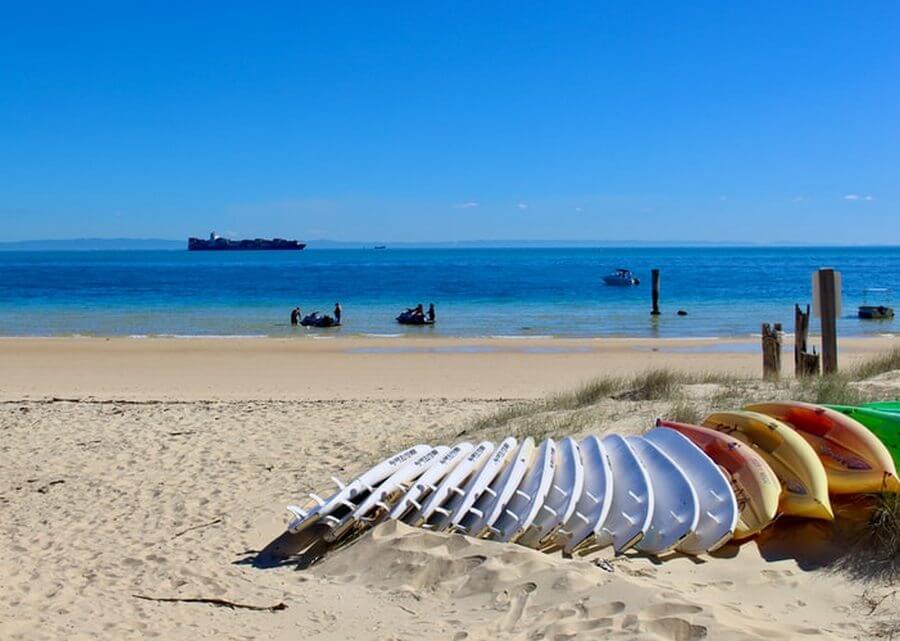 Currumbin Beach
Currumbin Beach on The Gold Coast is a favoured spot for ocean swimming by locals as well as visitors to the area. This area is renowned for its beauty in general and Currumbin beach is no exception. The water here is notoriously safe and so is ideal for those who are new to swimming in the ocean or those who want a relaxed time.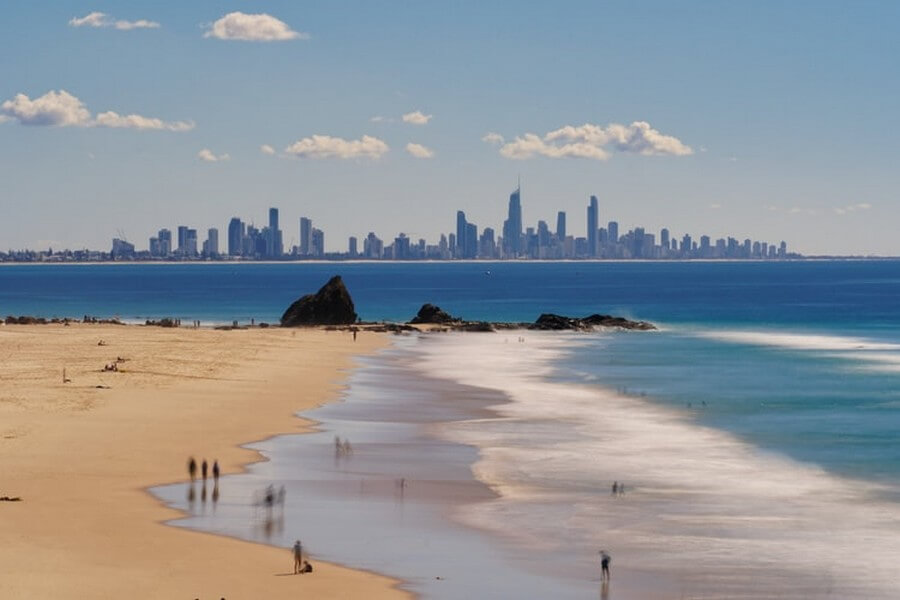 Palm Cove Beach
Palm Cove Beach is one of the most loved beaches in Queensland and it is easy to see why. With white sands and blue waters, this is the perfect location to take a dip. The sea here is very calm and this adds to the idyllic nature of being a swimming hot spot.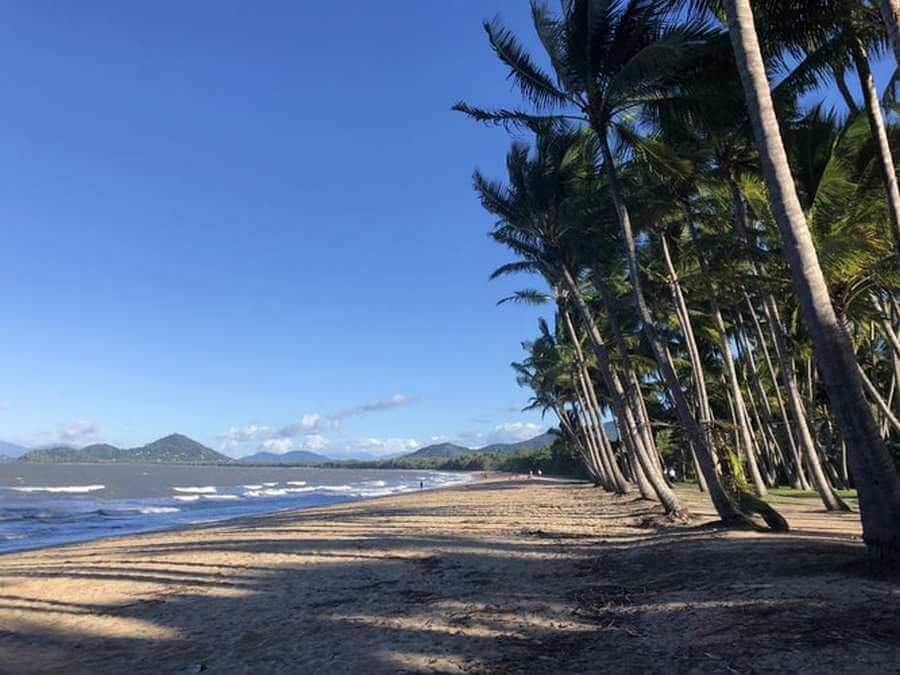 Beach Swimming In South Australia
There are some breathtaking beaches along the southern coast of Australia, and in the areas surrounding the state capital of Adelaide, a multitude of perfect swimming beaches can be found.
Henley Beach Adelaide
Henley Beach which is in Adelaide is a great location for an ocean swim. The white sandy beach is known for having calm water which makes for ideal swimming conditions.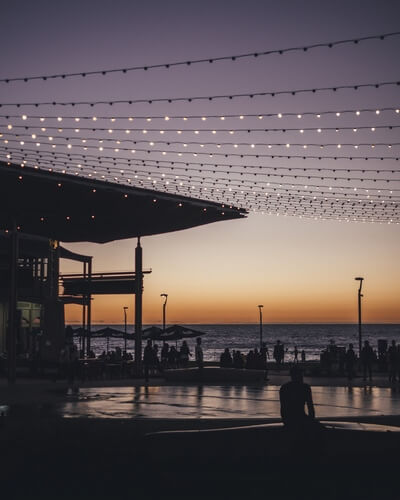 Maslin Beach South Australia
Maslin Beach is actually known for being the first nudist beach in the country, however, there are designated areas for this type of activity. But with superbly calm waters, Maslin makes a brilliant swimming beach, couple this with the beautiful surroundings and you've got yourself one of the best swimming spots in South Australia.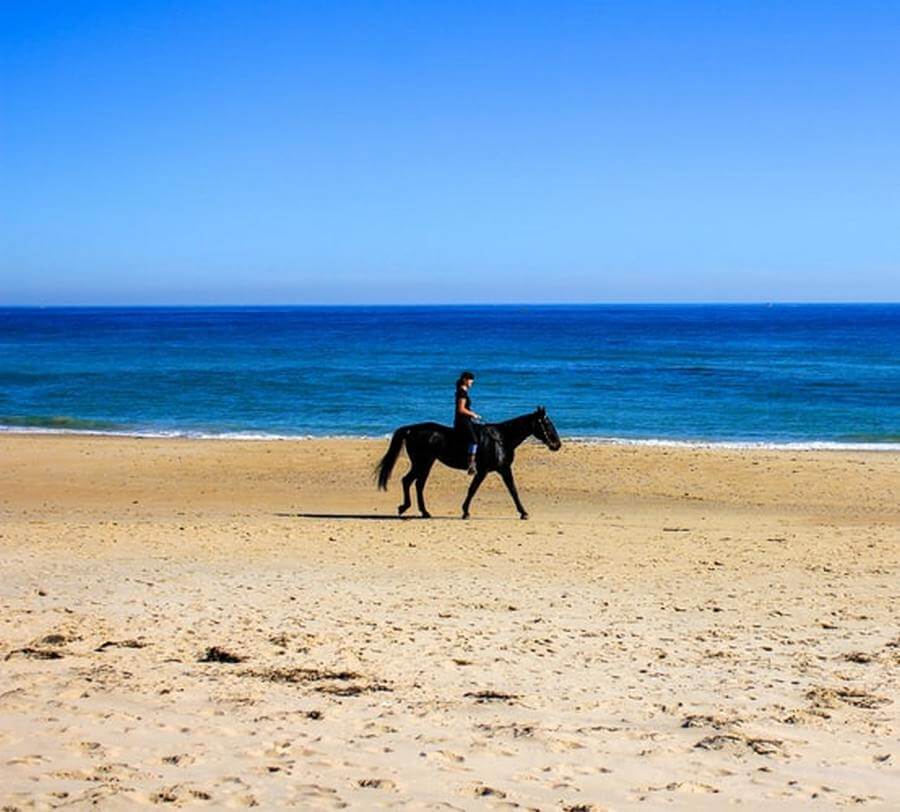 Stokes Bay Kangaroo Island
Stokes Bay, Kangaroo Island is famed for being an excellent place to swim, as are many of the beaches here. The inlet is great for protecting swimmers from the more vigorous waves out in the sea and so is loved by those who want a calm swim.
Beach Swimming In Western Australia
WA has some of the most beautiful beaches in the country, and whilst the area is known for the number of sharks that frequent the waters here, that doesn't mean that there aren't some great places to go for a swim. Of course, adhering to beach safety will ensure that your swim goes without a hitch.
Middleton Beach Albany
Middleton Beach, Albany is a stunning location, five hours drive from Perth where the sheltered beach makes an ideal place to swim. There is an area of the cove where you can take a dive into the blue waters or stay in the shallows of the calm sea here.
The Basin Rottnest Island
The Basin, Rottnest Island is ideal for many water-based activities including swimming. The beach here is home to gentle waters and features a hole within the reef which serves as a naturally created swimming pool. Pretty unique!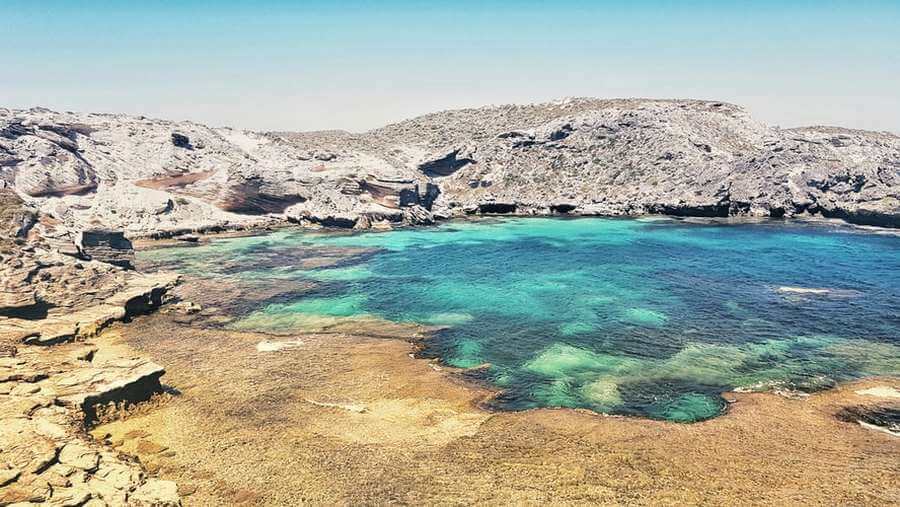 Hamelin Bay Margaret River
Hamelin Bay, Margaret River is certainly a beach that will not disappoint those looking for an Australian ocean swim. Swimmers have the opportunity to swim alongside the stingrays that are known for their friendly temperament here and will swim right up to the shore, making swimming here experience all of its own.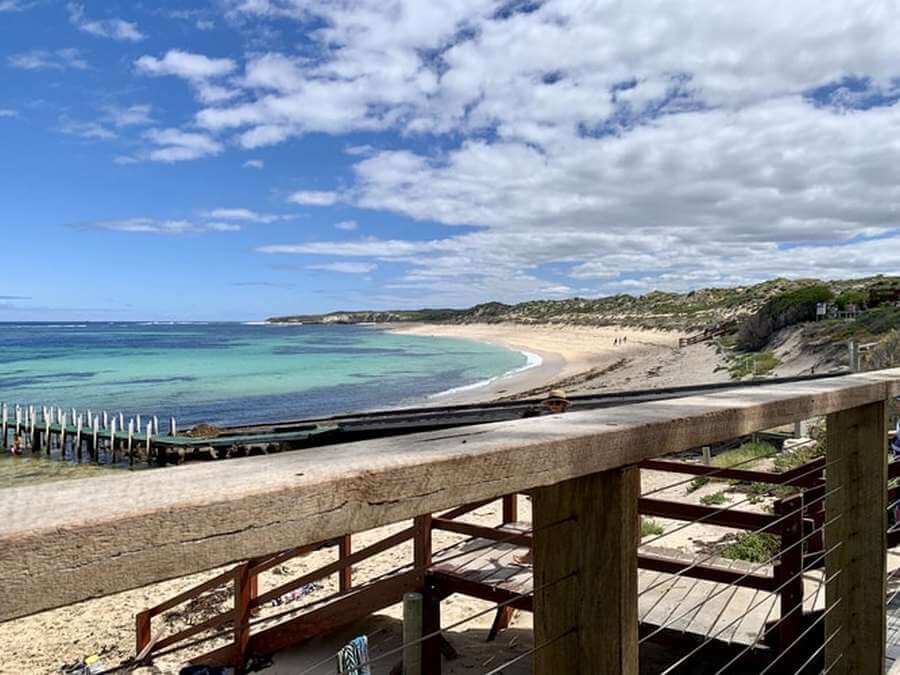 Beach Swimming In New South Wales
NSW is a state which is known for its beaches, especially the world-famous Bondi Beach, but other than here, where are the best spots to take a swim?
Coalcliff Wollongong
Coalcliff, Wollongong is a beach which is just two hours out of Sydney and is renowned for being an excellent place to beach swim in Australia. Visitors will find a rock pool here which is ideal for swimming and attracts many locals and tourists looking to get into the water.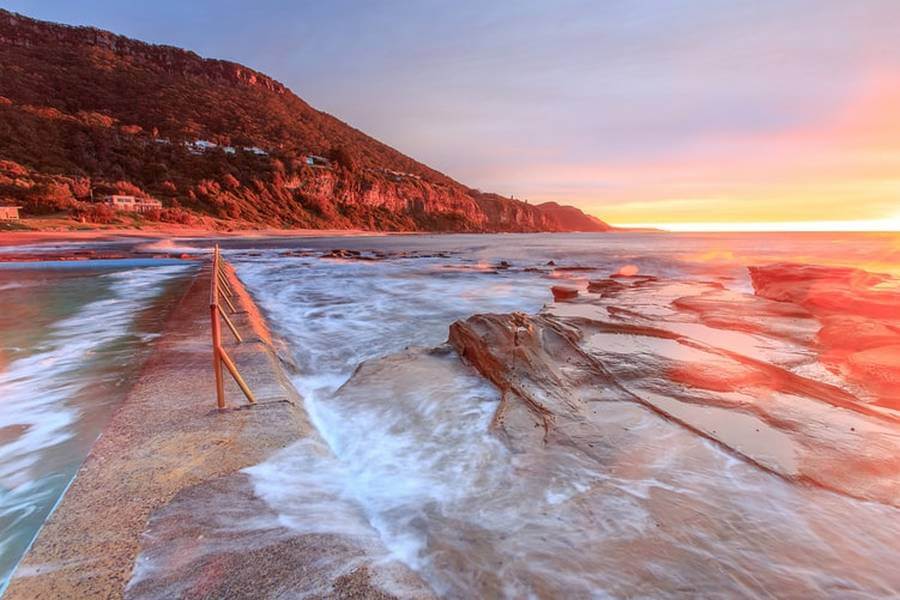 Shelley Beach Sydney
Shelley Beach in Sydney can be accessed by a short ferry ride and the journey is well worth it to swim at a beach which has shallow waters that are filled with some stunning marine life.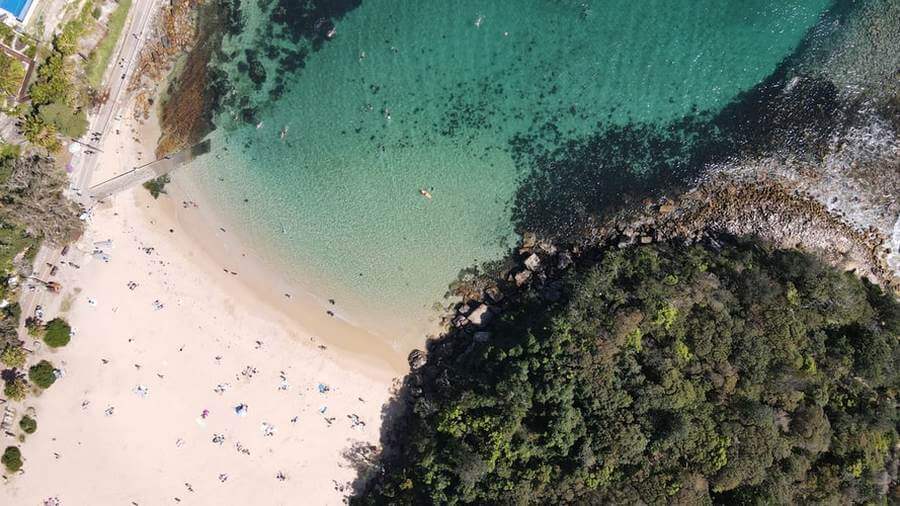 Bronte Beach Sydney
Bronte Beach in Sydney is ideal for those with children who want to take a swim in the sea, as there are plenty of shallower areas for the little ones to take part. The beach is very popular and as a result can become quite busy, especially in peak seasons.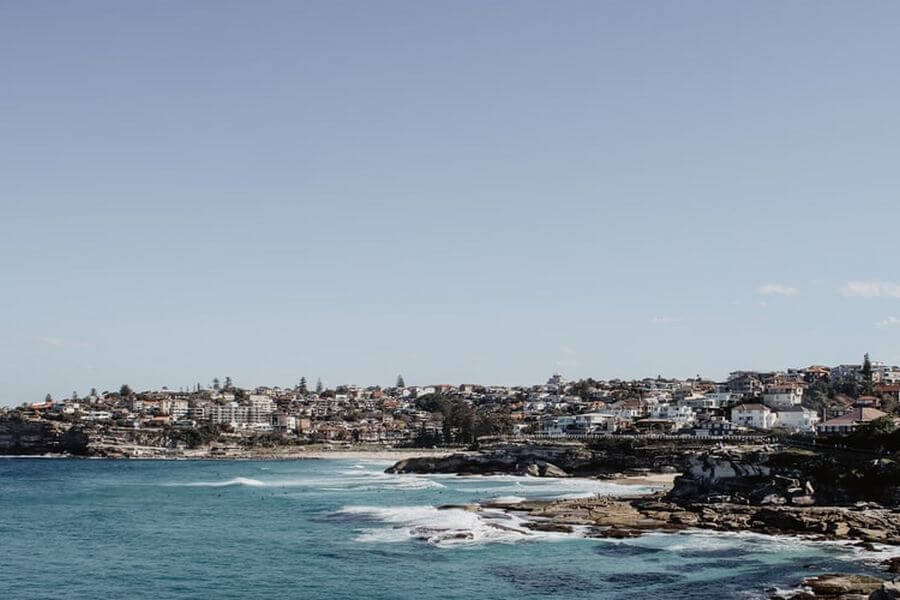 Beach Swimming In Victoria
Victoria is home to the Great Ocean Road and so it would seem only natural that there are many great beaches here, and some are fantastic for going for a swim.
Point King Mornington Peninsula
Point King, Mornington Peninsula is a wonderful place to go swimming in the ocean. There are two beaches here that are perfect for the activity and the turquoise waters are a favourite of tourists as well as the locals.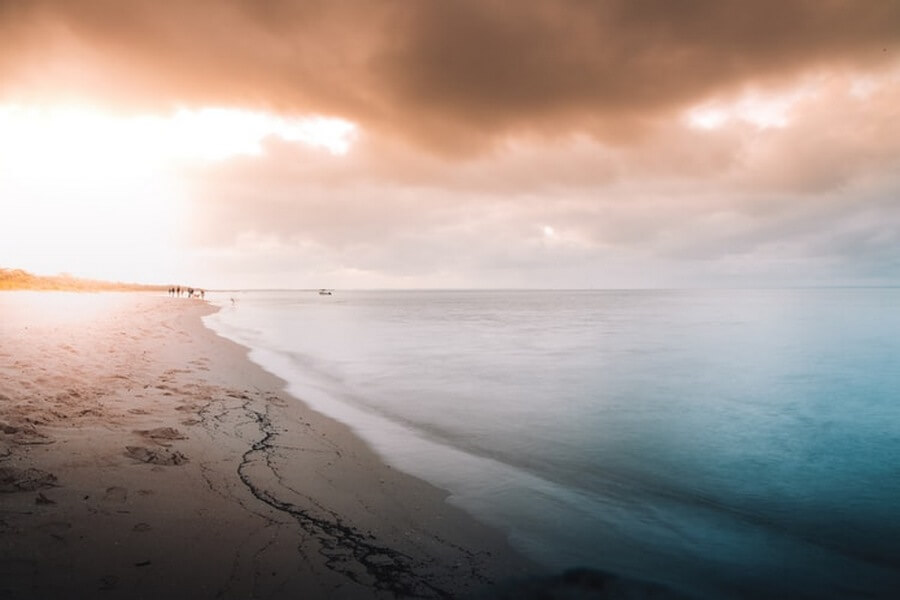 Squeaky Beach Wilson's Promonoty
Squeaky Beach, Wilson's Promonoty is a gorgeous beach that can only be accessed on foot. The swimming here is second to none and is a paradise for those looking for an ocean swim amongst beautiful views.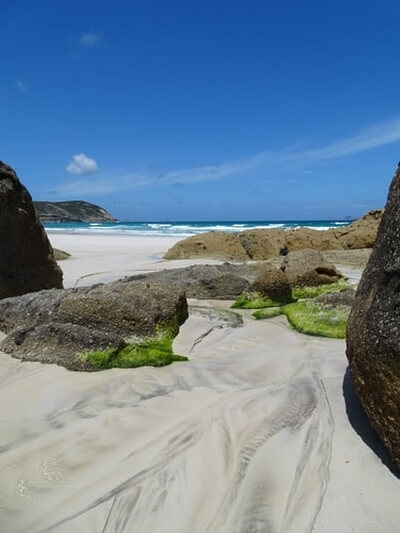 90 Mile Beach Gippsland
90 Mile Beach, Gippsland is a gorgeous golden sandy beach that runs an immense length. The opportunity to swim in the ocean here is exceptional and is extremely popular with locals who wish to swim here.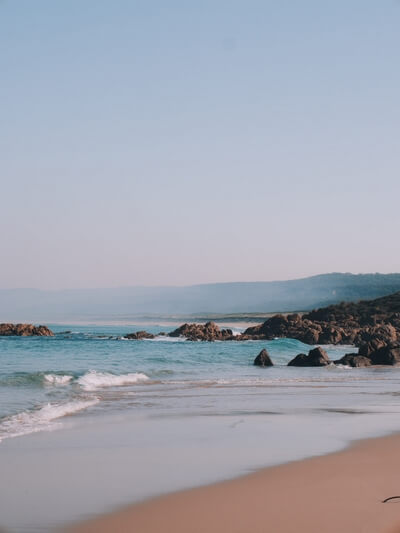 Beach Swimming In The Northern Territory
As a rule of thumb, the seas in the NT are not the safest to swim in and there are many places where entering the water is forbidden due to the marine life that inhabits the area. However, there are some locations where swimmers can dip their toes in the water, but you should always heed local advice before doing so.
East Point Reserve Darwin
East point reserve, Darwin is a man-made saltwater swimming lake which is very popular with tourists and locals alike. It might not be the actual ocean, but it is close enough to the real thing.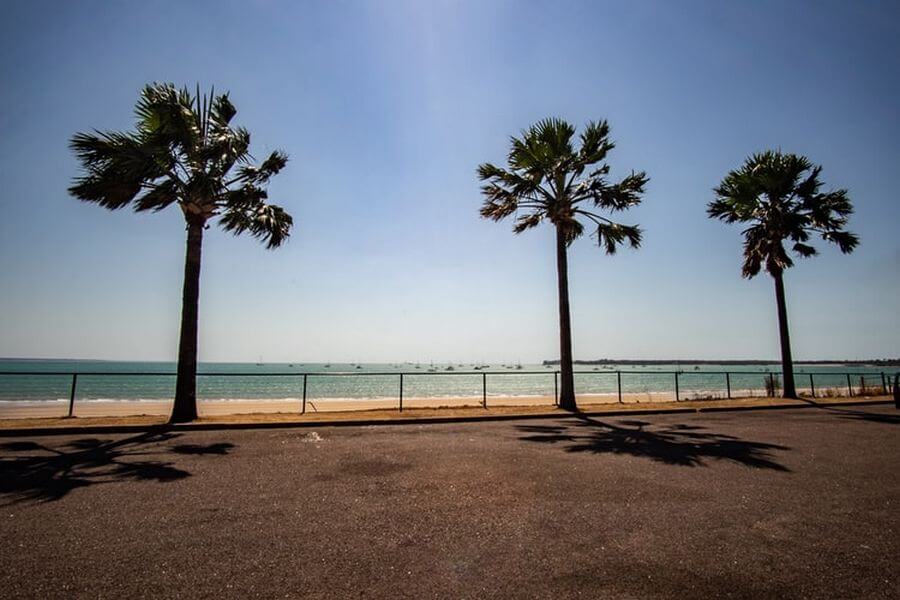 Wagait Beach Cox Peninsula
Wagait Beach is a stunning beach located on the Cox Peninsula, the waters here are safe for swimming at certain times of the year and it is a place where a swim in the sea will be like no other. Just be sure to check water safety before your visit.
What Are The Benefits Of Going To The Beach?
As we discussed earlier, there is a multitude of health benefits for those who swim in the ocean, but are there more benefits to going to the beach? You can bet on it that there are!
The fresh air from the sea is incredible for our oxygen levels and can be particularly helpful to those with breathing conditions. On top of this, the fresh air will make for excellent sleep quality.
The salt which is found in the sea breeze coming from the ocean has been known to help with mental health issues such as depression and anxiety, which are prevalent in these modern days.
The simple act of being on a beach with the beautiful surroundings and calming atmosphere is proven to lower stress levels and with our busy lives, taking the time out to spend an afternoon on the beach can greatly reduce stress, therefore, reduce the risk of potentially dangerous conditions such as heart attacks and strokes.
Most of all taking a trip to the beach to swim is a lot of fun, and as we mentioned, with the busy lives that we lead, it is important to include a level of leisure and hobby time. Swimming on an Australian beach is the ideal pass time.
Safety precautions when Swimming
Beach swimming in Australia is an experience like no other. The sheer amount of beaches available here means that you can try out a variety of different swimming spots in order to find your favourite.
That being said, there are safety precautions that should be observed when swimming on an Australian beach because of the marine life here as well as the dangers posed by the water itself.
But if you use your common sense and follow local safety advice, swimming in Australian waters will be one of the most enjoyable things you ever do in your life.
Swimming with Dolphins
Any opportunity to experience something new is truly exciting! Whether the opportunity is taken as a last-minute choice or by those on holiday. Being on holiday is supposed to be relaxing but it also the perfect time to dive into something new! This includes seafaring activities particularly swimming with dolphins.
Australia is known for a lot of things like gorgeous landscapes, seascapes and idyllic scenery that can't be matched anywhere else in the world. They are also known for their dolphin swimming.
Whether someone is a tourist from another country or a resident of this iconic continent, dolphin swimming is quite the adventure.
Dolphins are one of the ocean's most majestic creatures. They have tons of personality and are naturally curious about their surroundings. Their playful nature is what makes them popular for people wanting to swim with them.
Swimming with dolphins is pretty much exactly as it sounds! It is an exclusive experience to literally "swim" with these fascinating sea creatures. While not every programme that hosts this activity does it exactly the same, there is still fun to be had.
Australia has various programmes for guests to partake in this activity. With so many brilliant coastlines along Australia, there are plenty of places to pick from when it comes to dolphin swimming.
These delightful creatures are found just about everywhere in the waters in Australia, along with sea turtles, etc making them a sight to behold while viewing the various seascapes. Even with an abundance of places to spot them, there are key places to consider diving into the water with the dolphins.
However, even with brimming coastlines of marine life, corals, etc, Australia has pretty strict legislation when it comes to swimming with dolphins. It is not as simple as just hopping in the waters. When it comes to fulfilling this desired activity, guests should seek out guided dolphin swim tours!
Where in Australia Can You Swim with Dolphins?
The best type of dolphin swimming is programmes that offer direct ocean swimming. This form of swimming with dolphins is the most exciting because the dolphins act more naturally.
They are free to roam about the waters among the other sea life and make for a truly unforgettable moment Below are the best spots to emerge among the dolphins!
Port Stephens, New South Wales
Port Stephens in New South Wales is the top location to swim with dolphins in Australia. Their dolphin program really gives guests the time of their life by emerging them into the waters with wild dolphins.
Other subpar dolphin experiences will just have guests tread water and wait to be approached by dolphins. Port Stephens took this concept and really amped it up to become the countries iconic dolphin swim.
They provide a true dolphin swim by hooking guests up to a catamaran boat. Catamaran's a unique type of water vessel that features two parallel hulls. The area between these hulls is where the magic happens for guests on this dolphin swim.
Visitors are harnessed between these hulls to a rope (in scuba gear of course!) where they are completely and utterly underwater. As the catamaran departs from the shorelines of the Great Lakes Marine Park, the curious dolphins zigzag around the vessel around the guests.
This true feeling of swimming alongside the dolphins is absolutely stunning!
To take advantage of this one in a lifetime experience, the Port Stephens adventure with dolphins is open Thursday through Sunday. They specifically depart from the d'Albora Marina.
The absolute peak time of day to go is around 5 a.m. This may seem early but well worth the trip!
Port Phillip Bay, Melbourne, Victoria
Another pinnacle location for swimming with dolphins is in Melbourne within the Port Phillips Bay. Sometimes this bay is known to attract around 80 dolphins. What makes this dolphin swim so desirable is that guests can snorkel right alongside the dolphins.
This unique trip under pristine waters also gives guests the prime opportunity to see other marine creatures as well. This includes seals, tropical fish, just to name a couple of others.
There are three companies that provide a dolphin swim for guests, the Moonraker Dolphin Swim, Polperro Dolphin Swim, and Swim with Dolphins and Seals.
The Swim with Dolphins and Seals operates out of Queenscliff Harbour, Polperro Dolphin Swim and Moonraker Dolphin Swim both depart from the Sorrento Pier.
Polperro is available from September through May while Moonraker is available from November to April. The Swim with Dolphins and Seals operates from October to May.
The variety of months for each touring group helps accommodate the needs of people wanting to go on this adventure.
Even with legislation to help protect the dolphins, all of these touring groups (along with other around Australia!) are still able to provide guests will memorable dolphin swimming! Once again what makes Australian dolphin swims so unique are their abilities to provide a more engaging experience for guests.
Rockingham, Western Australia
Rockingham, not entirely too far from Perth, is well known for its dolphin swim. The Perth Wild Encounters programme departs from Rockingham and drifts out among the waters considered to be Shoalwater Islands Marine Park.
There are estimated to be around 200 dolphins that come to the area where guests can snorkel in teal green waters among the dolphins. The experience itself can take up to 6 hours and is quite an adventure. With tour guides leading the way from the shoreline to mid-water, there is help the whole way.
The dolphins dart around freely while guests witness their playful nature and float and swim around them. This particular experience operates from Septemeber to early June.
Is It Safe to Swim with Wild Dolphins?
Wildlife should always be protected and this is one of the many reasons there is strict legislation in Australia concerning swimming with dolphins. Another main reason there is legislation against swimming with dolphins in Australia is due to the potential dangers.
Now, this is not said to scare people away from partaking in this once in a lifetime adventure. In fact, it should serve as a stark reminder that any wildlife has its risks. Swimming with dolphins is an exhilarating experience but guests need to know that there are risks involved.
Dolphins are very curious creatures. They are always interesting and engaged in their environments. This doesn't mean that they viciously attack people but their behaviours can become what is considered overly active.
This is perhaps while Port Stephen's dolphin swimming adventure is more preferred as guests are confined to their harnesses and rope, yet are still swimming with the dolphins.
However, no matter what tour is taken, the guides are trained to make guests feel safe and provide assistance where needed. While it may tempting to try swimming the waters with dolphins without the guides, it is not recommended.
Anyone wanting to have a swim with dolphins experience, especially in Australia, should seek out these professional groups that make the experience fun and safe!
Other Beach Related Topics
Can Dolphins Kill Sharks?

Dolphins are one of the ocean's most interesting marine creatures. Studies have shown that they are not only intelligent but can also showcase emotions such as happiness and depression just

Are Jellyfish Immortal?

Immortality has been a huge part of folklore, myths, and other fanatical stories throughout history. Perhaps this is because humans cannot bear the thought of death. The mysterious shroud around

Fun Beach Water Sports

Beaches are some of the most beautiful places in the natural world for people to visit. People love soaking up the sun, playing in the sand, swimming, surfing, and so
Recent Posts
link to Can Dolphins Kill Sharks?
Dolphins are one of the ocean's most interesting marine creatures. Studies have shown that they are not only intelligent but can also showcase emotions such as happiness and depression just to name a...
link to Are Jellyfish Immortal?
Immortality has been a huge part of folklore, myths, and other fanatical stories throughout history. Perhaps this is because humans cannot bear the thought of death. The mysterious shroud around...