Visiting the beach is a beautiful opportunity to see mother nature at its best. There's nothing quite like hearing the waves rolling in on a soft, sandy shoreline. While visiting the beach is a treasure in itself, what about living on or near the beach? For some people, that's a real-life dream.
There's something truly alluring to waking up every morning with the sound of ocean waves and a stark sunrise or sunset to greet you. But what is it like to make the decision to move somewhere near or on the beach?
Living near the beach is an opportunity to wake up every morning watching the waves roll in and enjoying a cuppa breathing in the sea air, or even taking a stroll on the sand. It's the feeling of tranquillity every day and feeling refreshed being away from the crowded streets of city life.
All over the world, there are sandy shorelines lined with gorgeous homes. For some, these homes are merely vacation or holiday homes. For others, it can be a permanent residence. Those who choose to live near or on the beach year-round have quite a lot of perks.
If you are thinking of making the move to a sandy shore near you (or even somewhere further away!), it is important to know those perks. Below are some of the perks of what it's like to live near the beach!
Perks Of Living Near The Beach
The natural world around us isn't short of magnificent beauty. The beach is one of the world's most idyllic places due to its incredible scenery. One of the biggest perks of living near the beach is seeing the beach itself every day. Every morning, the backdrop to the start of your day are rolling waves meeting soft sandy shoreline.
Additionally, there is the vast, open ocean sprawled before you as well. This type of scenery for some is only sought after during a vacation or holiday trip. When you live nearby, it can be a part of your everyday routine!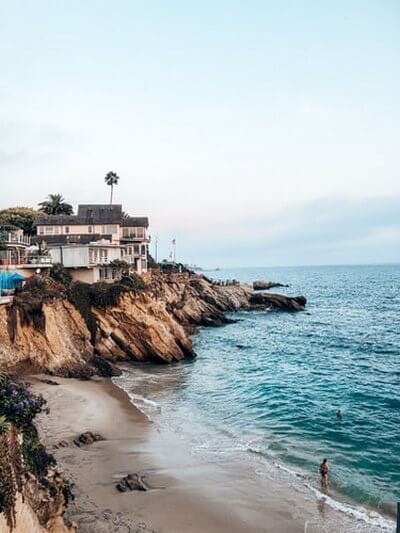 Swimming At The Beach (Or Other Water Activities!)
While the beach scenery is a huge perk to living near the beach, so are the opportunities the beach presents for water activities. There's no limit to how much you could swim, fish, boat, or even exercise along the shoreline. If the beach is in an area that's known for snorkelling, this is also a great activity to take full advantage of.
These activities are an enriching way to enjoy living close to the beach. It doesn't matter if you have a home where the sand is your backdoor or you are just minutes away, visiting the beach every day is a wonderful perk.
Beaches Can Offer A Source Of Fresh Seafood Nearby
Beaches are not only known for having idyllic scenery and great swimming. They are also known for their access to fresh seafood. If you live near or on the beach, chances are you will have access to some of the best seafood meals around. Local restaurants near beaches often buy local seafood that has been caught fresh, almost daily. Seafood is delicious as it is but super fresh local seafood? It simply cannot be beaten!
Hearing The Ocean Waves At The Beach Is Really Peaceful
The sound of rolling ocean waves is yet another perk to living near or on the beach. The soft swishing noise as the waves meet the shoreline is a one-of-a-kind sound. The waves make the beach a really tranquil place. People of all ages can appreciate the peacefulness that comes with living near a tranquil place. It is soothing and relaxing and simply a great way to start and end every day!
Living near the beach has plenty of perks. There's so much to do and see. If you ever decide to make the choice to live the ocean life, just keep in mind all the benefits!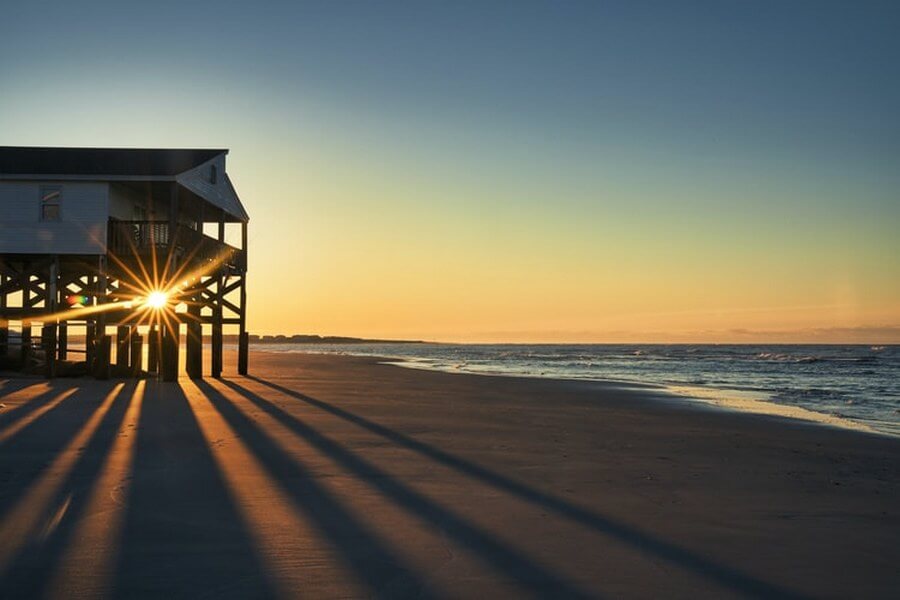 What To Know About Living On The Beach
Even though living near or on the beach has plenty of bonuses, there are still some things to keep in mind about living there. When thinking about if living on the beach is for you, it is critical to know a little bit more about living on the beach. Below are some factors to consider about living on the beach!
Leaving Near The Beach Can Be Noisy
If the beach you decide to live on or near is in a popular tourist area, there could be times of the year where it is a bit noisy. The sound of the ocean is just fine but if you mix in groups of loud people, that can be an issue. If the background noise of groups of people doesn't bother you then this isn't too bad. However, if it does, it is important to remember other people will come to the beach!
Beaches Have Wildlife To Watch Out For
Wildlife is everywhere, even the beach! Depending on what part of the world you are in, you could see a wide range of different wildlife. Sharks are known to frequent some ocean waters, as well as stingers (jellyfish). Additionally, some places like Australia may have kangaroos or dingoes.
Wildlife is certainly a perk of being indulged within nature but it is important to stay safe. Some wildlife can be dangerous and you should always stay alert if you are near the water or in water. More importantly, try not to swim alone.
Tropical Cyclone Storms Can Be A Problem For Beaches
Tropical cyclone storms (which can also be known as hurricanes) are a weather event that occurs near beaches. These powerful storms form in the middle of the ocean and gradually increase in strength as they near mainland areas. When living near or on the beach, these types of storms are always a risk.
They can be dangerous and cause significant damage to property. Even still, don't be discouraged about living around the beach. There are plenty of companies out there with insurance policies to help cover any potential damage in the event of a tropical storm. These policies should always be considered.
Beaches Can Be Crowded With Large Groups
Just as the beach can be noisy due to large groups of people, they can also be crowded. This is particularly true when it is a peak season with beautiful weather. You may not want to spend as much time at the beach if it is overcrowded. However, there could be a way around this issue. You could opt to be on the beach during the early morning or early evening to avoid larger crowds.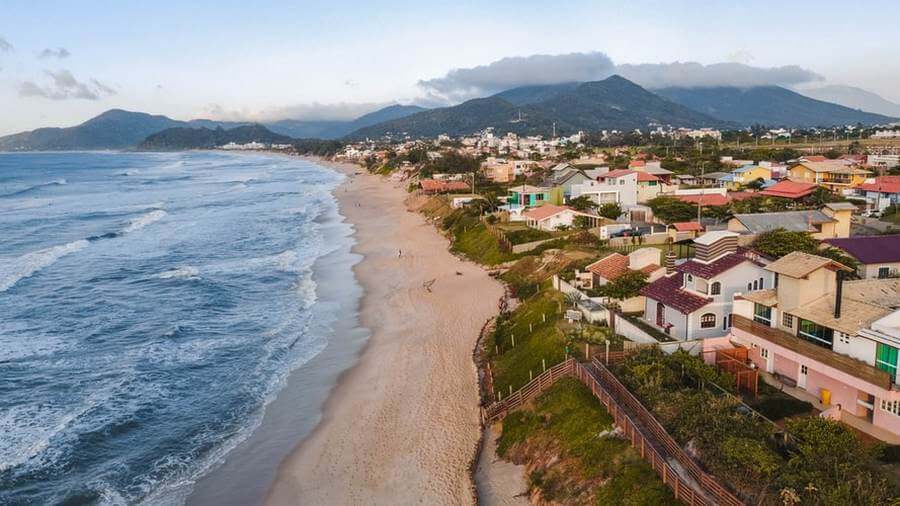 Living At The Beach Can Offer A Healthier Lifestyle
Beach life can promote a healthier lifestyle. This isn't just because you have constant access to a stretch of sand where you can walk or jog. The local food has a huge part of it too. You may find yourself eating fewer carbs and fresher foods. There is nothing wrong with trekking down a path of better health.
It is can also encourage you to try new foods or exercise more. Either way, this is a good thing about beach life!
The Cost Of Living Is Some Times Higher Near The Beach
The cost of living somewhere is generally dependant upon where the location is. For houses or apartments near the beach or on the beach, rent could be significantly higher. If you can afford this, that is great and this isn't an issue!
However, if the cost of living is an important thing for you, just keep in mind that rent (or mortgages) can cost more. Additionally, the stores in the surrounding area may have higher prices as well. If you are truly behind living near or on the beach, perhaps considering a roommate is a good idea to help cut the costs.
Beach Houses Require A Little More Maintenance
Any house requires a bit of maintenance to keep it within good condition. With that in mind, beach houses can require a little more maintenance than a traditional house that is more inland. Beach houses are exposed to more weather events than normal houses.
There can be stronger winds and harder rains. Because of this, it may be necessary to reinforce your beach house with materials designed to extend the life of your home. While these are good investments to make they are still an extra cost you may not have thought of.
Some of the things on this list come off as negative but overall they really aren't. This serves to keep you educated on what to think about when considering life on the beach. Life on the beach can be really rewarding for both mind and body and knowing what to expect is important!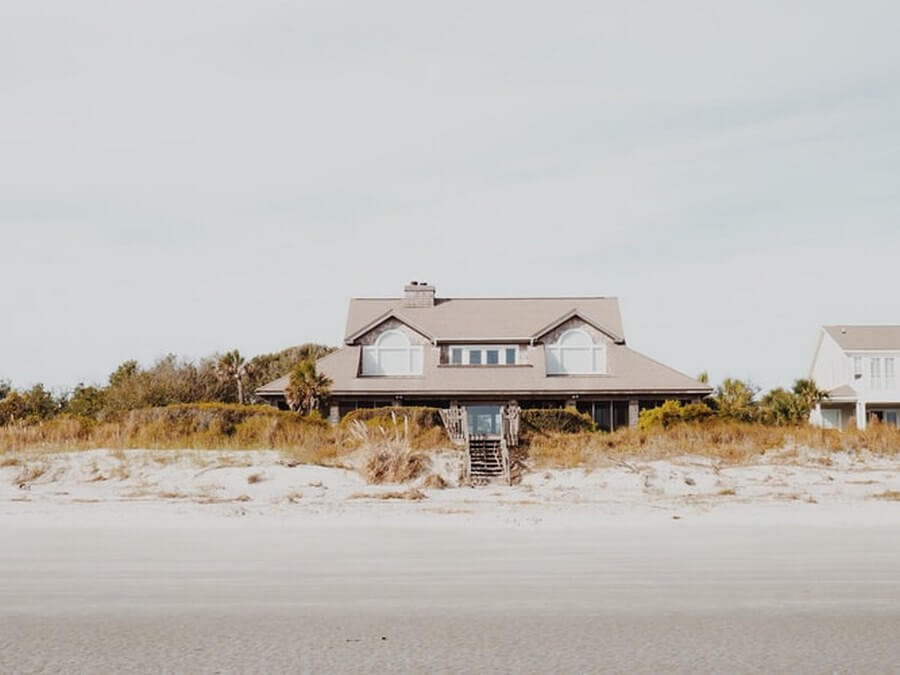 Why Should You Move To The Beach?
Life isn't forever and you gotta live each day the best way you can! This includes experiencing new things and seeing as much as possible. If you have the opportunity to pack up and move to the beach, do it! You won't regret it. You'll get to experience seeing nature in raw form with the pristine waters and gorgeous sands.
You will have the opportunity to be more active and meet new people. Additionally, you will find that life on the beach is serene and so good for the mind! If nothing else, move to the beach simply to have a better view every day!
More Pages On Beaches
link to Can You Swim At Mission Beach?
Not all beaches are suitable for swimming for a number of reasons. Some of these areas are more practical for sand activities or photography. It is important to know whether or not a beach is safe...
link to How Many Black Sand Beaches Are There?
Beaches are one of the most iconic ways to enjoy the ocean. Typically, beaches have soft golden sands and are absolutely stunning to see. While golden beaches are certainly beautiful, they aren't the...