Australia is one of the most exotic places in the world. With diverse wildlife and stunning landscapes and ocean views, Australia has so much to offer. This is particularly true for its beaches. Beaches, in general, are fun due to the sand, sun, and water.
Australian beaches are so desirable for plenty of reasons but their sheer beauty is what really sets them apart from other beaches around the world. Beaches are the perfect place to unwind, relax, and enjoy the ocean air. However, Australian beaches are some of the most popular around the world.
Australia has over 10,000 beaches around its coastlines and outlying islands.
A lot of these beaches are small sanded areas, but there are a lot that have pristine waters and soft golden or white sands. They are incredibly stunning in their beauty. But their beauty is only a fraction of what makes Australian beaches so good.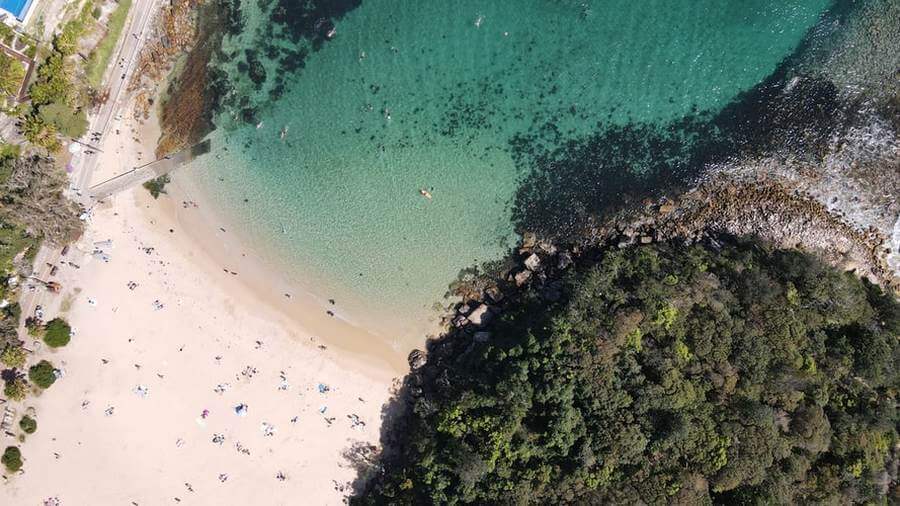 The beaches that line the coasts of Australia also provide its residents and visitors with plenty to do. From watersports to fishing and everything in between, there is a lot to do at the beach. While not all of the 10,000 beaches are suitable for swimming or boating, a lot of them are. This is especially true in Hervey Bay

where the waters are calm and generally stinger-free.
Australian weather is exceptional as well which adds to the appeal of its beaches. The gorgeous weather, stark beauty, and the opportunities for things to do are the largest factors behind why Australian beaches are considered the best.
Additionally, the diverse amount of marine life makes the beaches fascinating as well. From tropical fish, turtles, dolphins, whales, and more, the ocean around this country is brimming with alluring sights.
Why Does Australia Have A Beach Culture?
With over 30,000 kilometres of coastline, Australian beaches have been a deeply rooted part of the country's history. Since the days of the Aboriginal people, the country's beaches have been largely part of people's day-to-day life. As time progressed to the modern-day, the beaches of Australia have continuously provided its residents with a way to live life freely at the seaside.
Beach culture, plainly put, is incorporating the beach into daily life. It is enjoying all that the beach has to offer, from its scenery to its various activities. Because of Australia's large extent of coastline, this is the primary reason why it has such a large beach culture. But it also has a beach culture because it's always been that way.
Moreover, Aussies love the feel of the sand and the sun!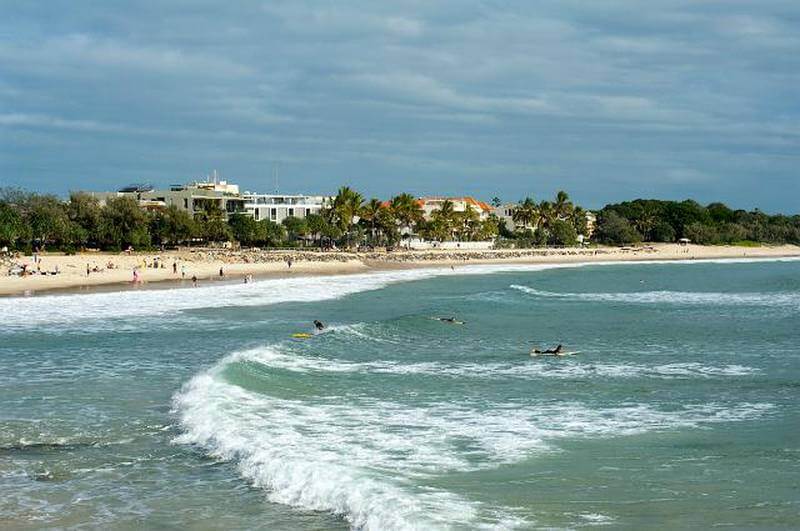 Another reason why Australia has such a large presence of beach culture is due to residents living near the coastline. Queensland is a great example as it has many coastal villages and cities dotted throughout its eastern coast. It is easy to love the beach when you live so close to it!
There's something truly remarkable about mornings (and evenings!) on the beach. Because there are opportunities to live near the water, beach culture has become a large part of Australian life.
But living near the beach isn't the only reason Aussies embrace beach culture. They understand the remarkable beauty behind their beaches and genuinely enjoy embarking on beach adventures. This includes fishing, surfing, swimming, snorkelling, and so much more.
Surf culture is a large part of beach culture. There are many key places around Australia to surf, primarily in the southeastern part of the country.
Does Australia Have The Best Beaches In The World?
The world has countless beaches, many of them quite stunning. However, Australia is considered to have some of the best beaches compared to other countries. This is primarily due to their overall beauty.
Australia is well renowned throughout the world for its naturalistic appearance and its beaches are especially beloved. With crystal clear waters and idyllic sands, it comes as no surprise.
Australian beaches are also held in high regard due to their low levels pollution. Why pollution is an issue in all corners of the world, Australian beaches are kept relatively clean. Perhaps it's part of the beach culture and the country's residents being proud of their beaches.
Whatever it is, the majority of the country's populated beaches are well maintained. Their beaches are simply considered to be of high quality! Below are some of the notable beaches that are found around the country!
Notable Beaches Of Australia
Cable Beach, Broome, Western Australia
Cable Beach

in Broome, Western Australia is easily one of the most beautiful beaches in Western Australia. It is well known for its white sands and turquoise-blue waters. It is an impressive 22 kilometre stretch of beach that attracts many visitors.
The views at this beach are absolutely stunning and the waves get almost ten metres high. Moreover, it is one of the safer beaches on the western coast to swim at.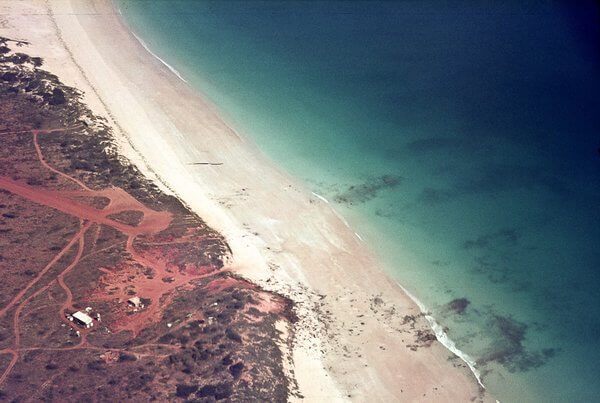 Cottesloe Beach, Perth, Western Australia
This gem of a beach is another notorious Western Australia beach. Cottesloe Beach is known for its vibrant blue waters and smooth shorelines. It is surrounded by a lush green landscape and a rock wall that acts as a barrier from large waves.
The diverse scenery at Cottesloe is an excellent reason to check it out. It is a shining example of why Australian beaches are held in such high regard.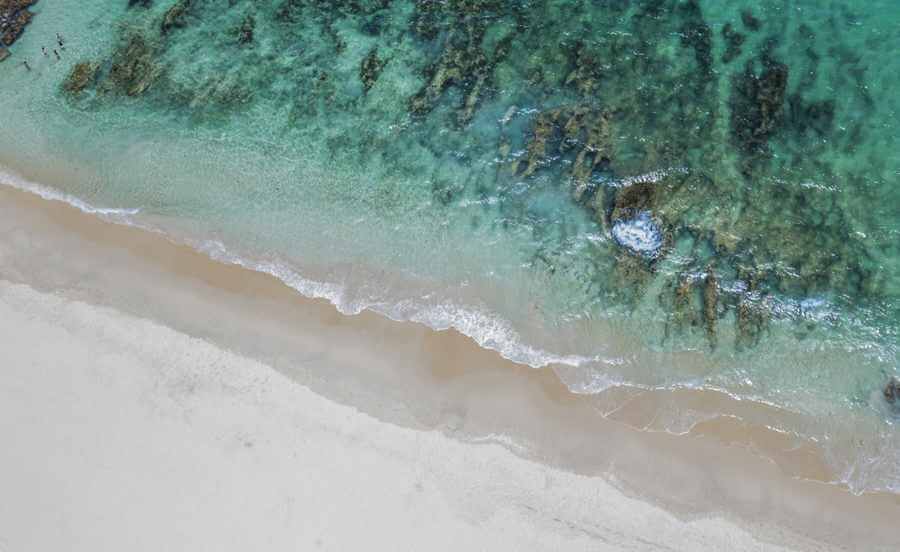 Ninety-Mile Beach, Victoria
Ninety-Mile Beach in Victoria is a pristine stretch of beach that is known for its surf, swim, boating, and fishing. It is a popular beach due to its simplistic nature. It is alluring even with just being a really long area of the beach. In fact, it is one of the largest in the country.
It can be split into 22 sections and due to its extent, it's one of the more notable beaches in the country. Not all of the areas of the beach are suitable for swim or surfing (due to strong currents or rip tides) but designated areas are set up throughout the length of the beach with flags for safe swimming.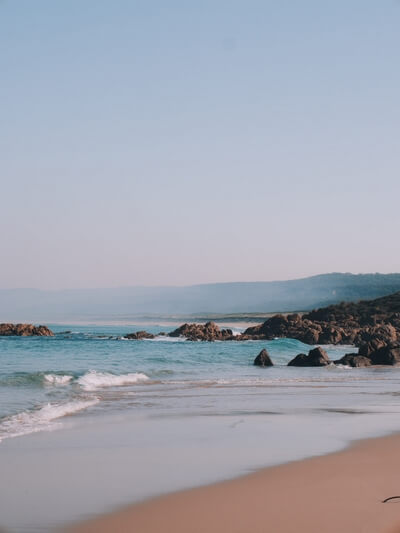 75 Mile Beach, Fraser Island
75 Mile Beach on the eastern coast of Fraser Island is a highly sought-after beach for its 4×4 driving. Guests can zip up the coastline in a 4×4 with nothing but the ocean on one side of them and the island's landscape on the other. This thrilling way to enjoy the beach makes 75 Mile Beach a notable beach.
Swimming isn't advised here due to extremely dangerous water conditions and sometimes sharks. However, this beach is an example of how even beaches that aren't able to swim in are still quite amazing.
These notable beaches in Australia are excellent showcases of what makes the country's beaches some of the best in the world. However, they are just a small fraction of the country's beaches.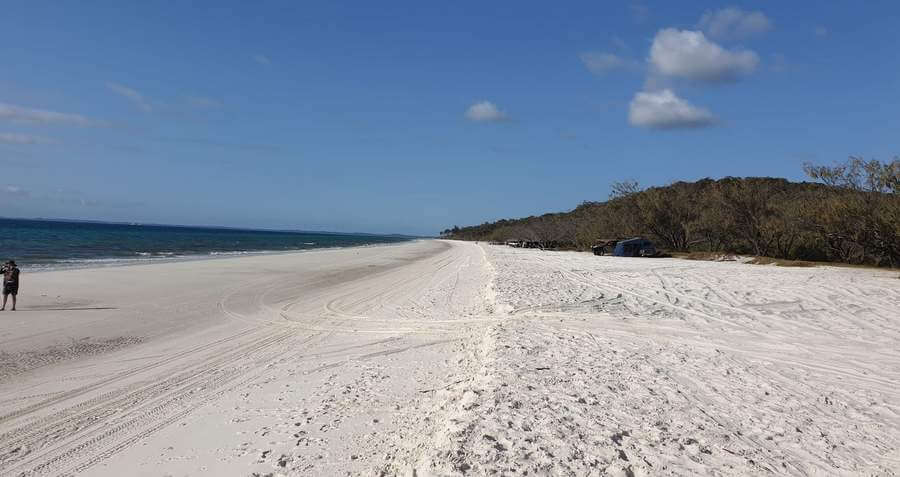 What Is The Nicest Beach In Australia?
With so many remarkable beaches to choose from, picking just one as the nicest beach in Australia is tough! There are the beaches that line its mainland coast as well as the beaches that can be found on the islands surrounding it. Whether it's on the mainland or one of the islands, the beaches are all a part of what makes Australia so exotic.
The nicest beach offshore is considered to be Whitehaven Beach on Whitsunday Island. This exclusive beach has almost 100% silica sand which gives it a vibrant white colour. The waters are a crystal clear blue which accents the white sand perfectly.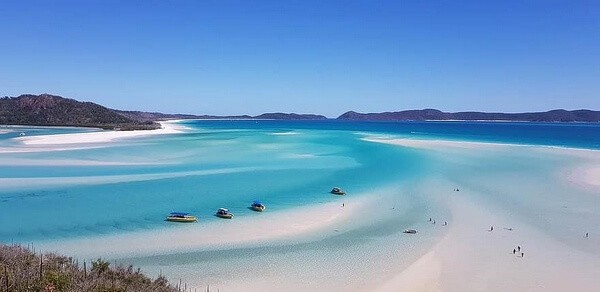 There's even an inlet on the northern part of the beach that experiences high currents where the water appears to swirl into a mosaic of colour. The waters here are a blend of blue, green, and turquoise which is a natural display of art!
Whitehaven Beach is one of the nicest beaches in Australia because it's one of the cleanest and it's located close to the Great Barrier Reef as well. It's accessed by boat, helicopter, or seaplane from Hamilton Island or Airlie Beach.
It is a picturesque beach that really embraces what makes the beaches in Australia so incredible even if it's offshore!
What Australian State Has The Best Beaches?
From coast to coast, Australia is brimming with beaches. Even the ones that aren't patrolled or can't swim are captivating. There's natural beauty to all of them.
However, Queensland is home to Australia's best beaches. A great example is Hervey Bay where the waters are super calm and pristine.
Whitehaven Beach is part of the Whitsunday Islands which is just off the coast of Queensland. All throughout Queensland, there are plenty of stark beaches lining its many coastal cities.
Queensland draws millions of people to its state every year. People flock to the state for its historical value, gorgeous beaches, and more. From Fraser Island to the humpback whales Queensland has so much to offer its residents and visitors. Among all the things to do in Queensland, their beaches are the best in the country.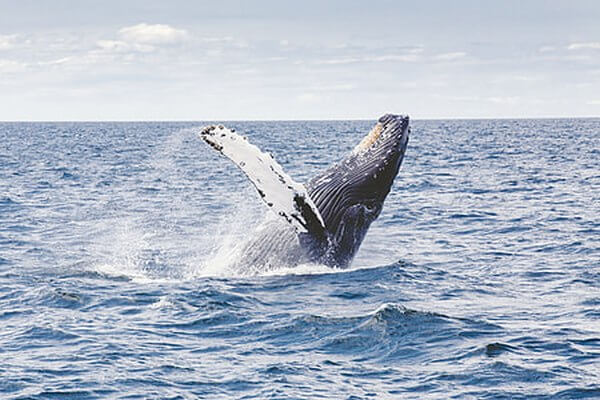 Australian beach culture is really captured in Queensland. From swim to surfing and everything in between, Queensland beaches are Australia's best way to enjoy all of the glory in the sunshine.
Even though Queensland is the best state for beaches, Australia has so many remarkable beaches to visit. However, a trip to Queensland will really showcase to visitors how Aussies embrace their beach lifestyles!
More Pages On Beaches
link to Can You Swim At Mission Beach?
It may surprise some people to learn that Australia has over 10,000 beaches along its coastline country-wide. There are practically countless sandy shorelines spanning the coastline that all over...
link to What Is It Like To Live Near The Beach?
Visiting the beach is a beautiful opportunity to see mother nature at its best. There's nothing quite like hearing the waves rolling in on a soft, sandy shoreline. While visiting the beach is a...