Australia has so much to showcase to tourists and its residents. From wildlife, scenic landscapes, and ocean fronts to various boating tours, the country is not short of things to do!
Specifically, the north-eastern eastern coast state of Queensland

is a hub of history, beauty, and adventure. There are many coastal cities and villages speckled along the coastline of Queensland, all offering a slightly different experience than the one before it.
This is especially true for Elliott Heads

, Queensland.
Elliott Heads is a popular destination for those looking to surf or enjoy the beach. Moreover, the area is great for heading to nearby towns like Coral Cove for an up-close view of the Great Barrier Reef.

This makes Elliott Heads an access point for adventure all around, both within it and its surrounding areas! Even though it is near to some other beaut spots to check out, Elliott Heads has scenic views all its own!
This coastal city is located in the Bundaberg region of Queensland and is most known for its white-sanded beach and vibrant blue waters.
This beach area has a beautiful foreshore area Moreover, there are two other beach areas associated with Elliott Heads, one located near the Elliott River mouth and a smaller beach area.
What makes Elliott Heads such an iconic place is its location near the Elliott River. It is considered a perfect melding of nature!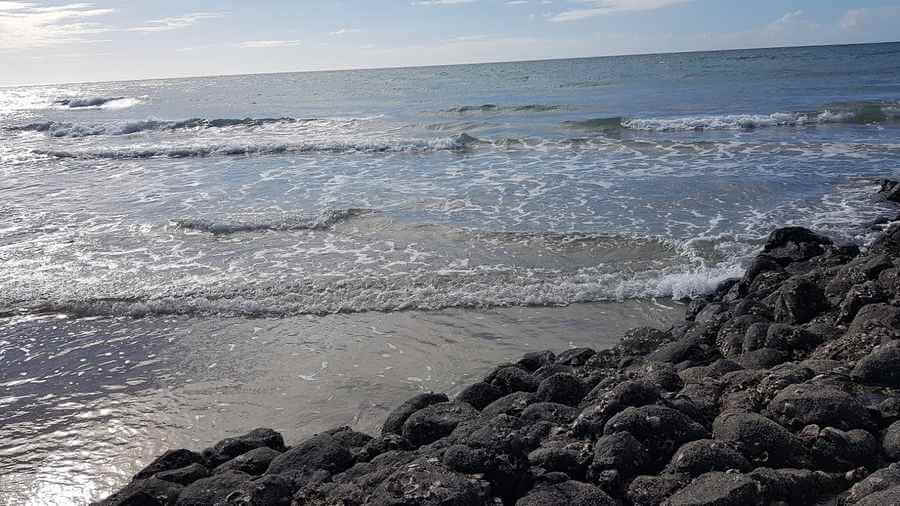 Google Map Of Elliott Heads
Things To Do At Elliott Heads
Elliott Heads wasn't the first namesake of the area until the late 1960s. It was originally known as Springfield and renamed due to it being at the mouth of the Elliott River.
This coastal city is said to be about 83 kilometres squared in size. Guests flock here for surfing and swimming, however, fishing is another beloved activity in the area. Nothing says "Australia" or "beach" more than fishing!
Because of its location near the mouth of the Elliott River, there are still water areas for people to explore as well as beach areas. These areas are great for fishing.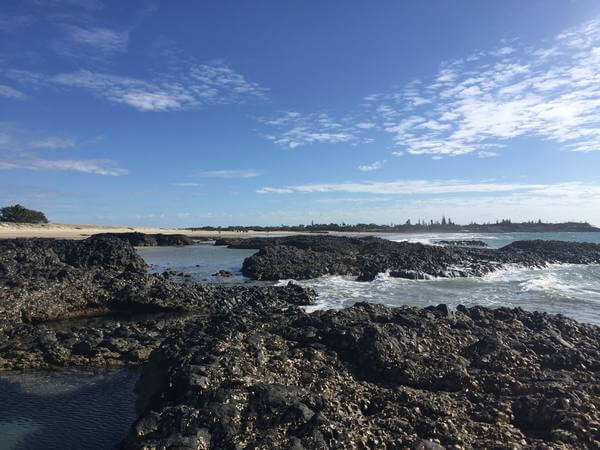 However, swimming in the river area is not suggested for swimming due to the deep channels and strong currents beneath the surface.
However, the beach areas truly do give way to the exploration of the southern point of the Great Barrier Reef gives way to snorkelling opportunities.
But, it should be said the best views of the reef are in Coral Cove, a short 9-minute drive from Elliott Heads.
Other activities to partake in while visiting Elliott Heads are paddleboarding and jet skiing. With such idyllic and scenic beach areas, there is plenty to do!
While the beach is a great reason to visit Elliott Heads, it is also known for its caravan park. Caravan parks are a popular thing in Australia that can be enjoyed by residents or tourists. Tourists will find caravan parks are a slice of Australian culture that is worth the stay!
The Elliott Heads caravan park, known as the Elliott Heads Holiday Park, is one of the best ways to enjoy naturalistic surroundings and the great outdoors.
There are open grassy areas near the park that are fun for the whole family to fly kites or enjoy a barbecue while soaking in the scenery. This caravan park offers ensuite cabins, laundry, and powered and non-powered sites.
There are daily and weekly rates so any extent of stay can be accommodated. Considering the holiday park is a hub surrounded by ocean, shops, etc it makes for a completely wonderful experience for guests!
Elliott Heads Tides
Elliott Heads, Queensland is a central point for an interesting beach and river experience. Because of its unique formation, the tides in this area do have a range.
The groyne formation serves the important purpose of separating the main beach area from the tide areas. However, the tides do have a role in attracting surfers to this coastal city.
The main beach is about 150 metres long and the tides along the beach are said to reach up to 50 metres wide. Due to low waves and tidal currents, sand flats have been formed that extend up to 300 m seaward.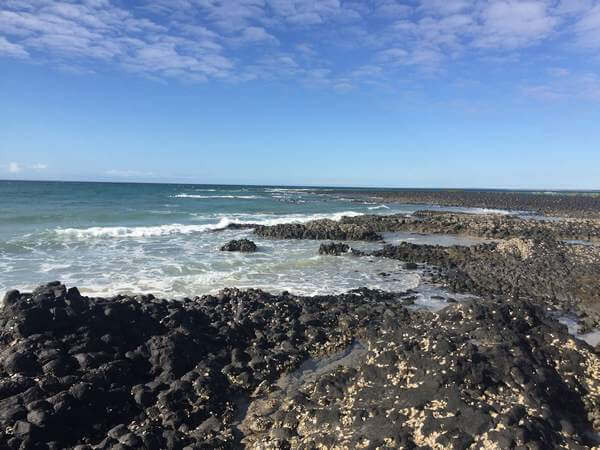 While there are high currents near Elliott Heads, surfing and swimming are possible. Knowing the current tide measurement is helpful and areas have tide information included in their weather forecasts.
Anyone heading out for swimming or surfing at the Elliott Heads main beach should check these forecasts. Even more importantly, an eye should be kept out for any strong current tides.
While it is not common, some tide swells roll in from away from Fraser Island. Not every beach area of Elliott Heads is patrolled, however, the portion where surfing, swimming, etc. takes place, is patrolled.
Other parts of the beach may only be patrolled during certain times of the year. As with anything else in Australia (or anywhere someone is travelling for that matter!), safety should be first. Everyone should look out for everyone else while at the beach areas.
This ensures that everyone stays safe no matter what!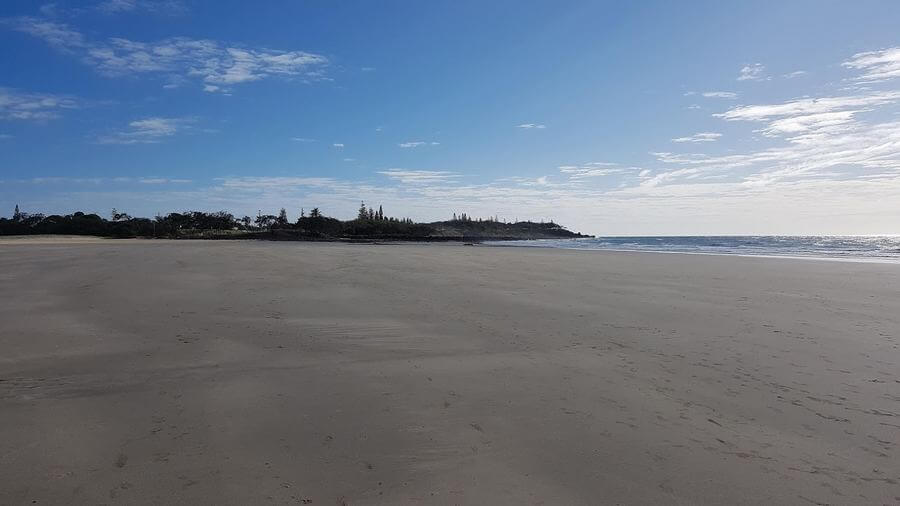 Elliott Heads Surfing
Surfing at Elliott Heads, Queensland is one of the best activities for visitors. For the best surfing experience, it is suggested that wave seekers surf at lower tide breaks and specifically in the river mouth shoals.
The general height of waves for Elliott Heads considered best for surfing includes waves of around 0.5 metres.
One of the most popular surfing types at Elliott Heads is kitesurfing. Kitesurfing is an iconic way to enjoy the perks of surfing along with a controllable kite.
This rising water activity has been described as the perfect blend between wakeboarding, surfing and paragliding. The kite serves as a propeller to propel people through the water.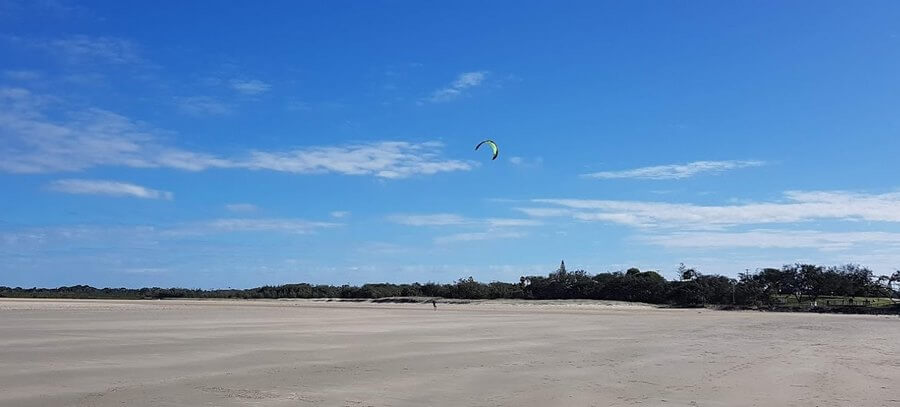 Elliott Heads waters are quite possibly the best for experiencing kitesurfing (also called kiteboarding). It truly is a thrilling way to enjoy all the surrounding seascape and landscape while partaking in this watersport!
Elliott Heads Surf Life Saving Club

is a huge part of the beach areas where people flock to enjoy Elliott Heads Beach. The club, founded in 1965, prides itself in being safety orientated and having a focus on engaging families and children in safe beach practices and healthy lifestyles.
They encourage the learning of active watersports like surfing, waterboarding, bodyboarding etc. as well as learning basic lifesaving techniques.
Elliot Heads Surf Life Saving Club welcomes children and adults, offering up programmes for teaching these skills as well.
Children are mentored to learn surf safety along with other key sporting events. This particular programme is called "Nippers" and through demonstrations of leadership and teamwork skills, the children develop a lifetime of skillsets.
Adult programmes generally include teaching surf rescue and inflatable rescue boat lessons.
The club strives to ensure that Elliott Heads, Queensland is a beach area where everyone can enjoy the love of surfing, safely. This is also true for any other watersport activity that may happen at the beach.
While not every area is patrolled, this club ensures that the main part of the beach is patrolled as well as actively engaging their community in partaking in the surf club's activities!
Elliott Heads Rock Pools
Rockpools are natural formations of rocks along a beach that separate the main ocean from a circular formation of rocks. This unique and majestic way of nature is like a natural swimming pool.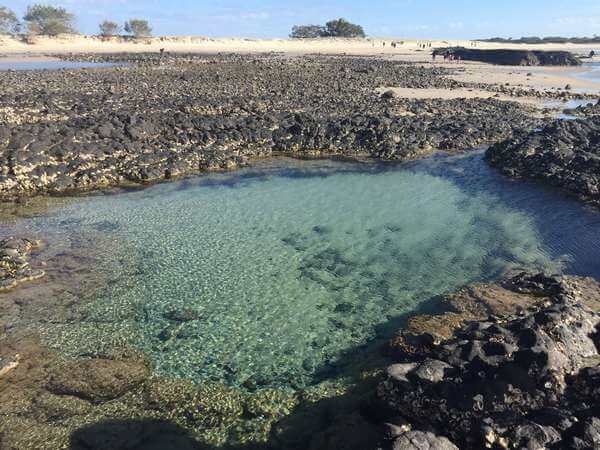 Elliott Heads, Queensland is home to some of these rock pools. The water in these pools stays relatively calm making them ideal for relaxing with a beach backdrop and scenic ocean all around.
Moreover, Elliott Heads and Queensland rock pools are a great way to enjoy the sights of the various rocks in the area. The beach is speckled with rocks, all varying in size although not too large.
These rocks are known to photograph well and another way to admire nature's many works of art. Perhaps that is the greatest reason to visit areas like this in Australia. Simply to soak in the way mother nature paints her landscape.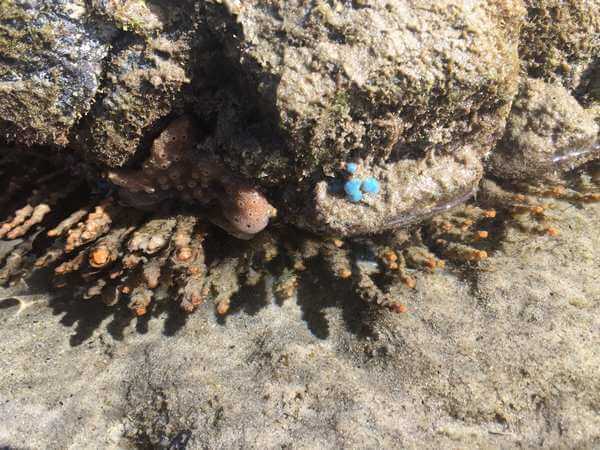 The rock pools at Elliott Heads are also known for having small fish darting around in them. This marine adventure makes the pools even more exciting to visit.
Between relaxing and swimming there is plenty to admire at the rock pools. Moreover, it is an area for picture-perfect snapshots as well! This is especially true at sunset or sunrise when the ocean horizon is melded with hues of colour!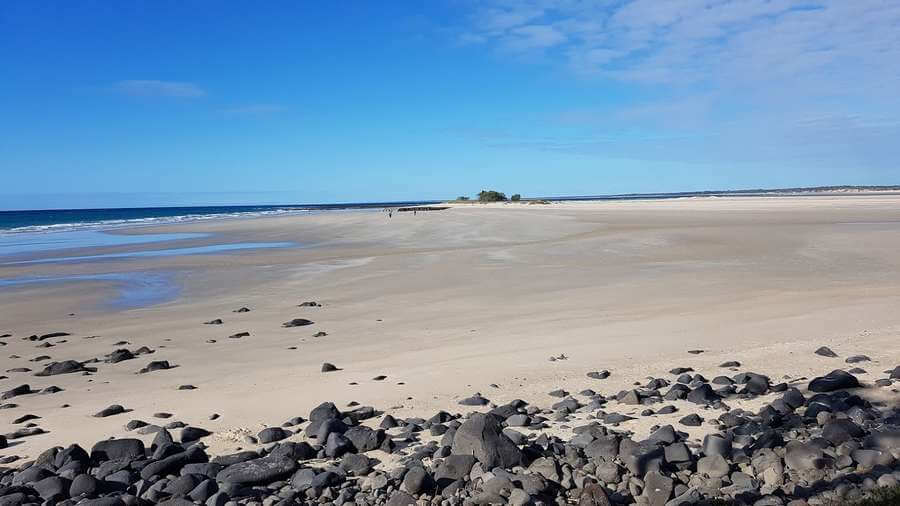 Elliot Heads River
The Elliott River is a huge part of why Elliott Heads has the unique formation that it does. Because of Elliott Heads' proximity to the mouth of the river, the overall view is just stunning. But what makes the Elliott River so special?
Elliott River lies specifically in the Wide Bay/Burnett region. It stretches an impressive 25 kilometres in length. Even though its length is impressive, Elliott River proves to also be a good fishing spot.
Once again, as mentioned earlier, it is not suggested to swim in the river due to underwater currents that cannot be seen!
With the river contributing to the beauty of Elliott Heads and being a stunning place itself, the area of Elliott Heads is a remarkable place to visit.
From surfing and kitesurfing to swimming and the beautiful rock pools, Elliott Heads showcases some of Australia's most naturalistic beauty along the eastern coast of Queensland!
More Pages On Beaches
link to Can You Swim At Mission Beach?
It may surprise some people to learn that Australia has over 10,000 beaches along its coastline country-wide. There are practically countless sandy shorelines spanning the coastline that all over...
link to What Is It Like To Live Near The Beach?
Visiting the beach is a beautiful opportunity to see mother nature at its best. There's nothing quite like hearing the waves rolling in on a soft, sandy shoreline. While visiting the beach is a...