Bargara is located around 15km east of Bundaberg and is a beautiful area of Queensland to visit, especially if beach holidays are your thing. The Bargara beach area is actually made up of three connected beaches: Bargara Beach, Kelly's Beach (north and south), and Nielsen Park.
You can expect a climate similar to Hawaii, with year-round tropical weather and sunshine. It is a real slice of paradise! And if you're looking to get some surfing in on your stay, and even if you want to use your visit to learn how to surf, you'll probably be wondering whether the beaches are more than just relaxing sunbathing beaches.
Bargara is a popular surf beach, especially with beginner surfers. There are left and right peaks that break over sand and there are frequent short period wind swells that create weak wind waves that break close together. At Bargara, there is rarely larger surfing waves unless a storm has happened.
So Bargara is a tropical paradise right there in Queensland and it is definitely a surfing beach. Perfect! Let's have a closer look at what you can expect of the three beaches that make up Bargara as well as what it might be like to surf there.
The great thing about Bargara is that it is truly family-friendly. If you have family members who want to lie on the beach, children who want to do activities, people who want to get back to nature, and people who want to surf, then you can all find something for you at Bargara.
In terms of surfing, you're unlikely to get any really big waves unless you're willing to travel outside of the area, but there are still enough surfing opportunities at Bargara to keep even experienced surfers happy. With that being said, it is a popular beach for people who are learning to surf because really high and powerful waves are unlikely the majority of the time.
Bargara isn't just one beach. It is actually split into three beaches (four if you count north and south Kelly's Beach as separate beaches).
Bargara Beach Surfing
Bargara Beach is very small at around 300m long. Because of this, you should always be respectful of the locals and other surfers if you're surfing there on a popular surf day because it can get really crowded. So remember your etiquette and try not to be a nuisance if you can help it!
The 100m at the north of the beach is sandy at high tide but does have rocky flats whereas the 200m south side is more sandy. So if you're worried about crashing into rocks, it can be a good idea to stay more towards the south.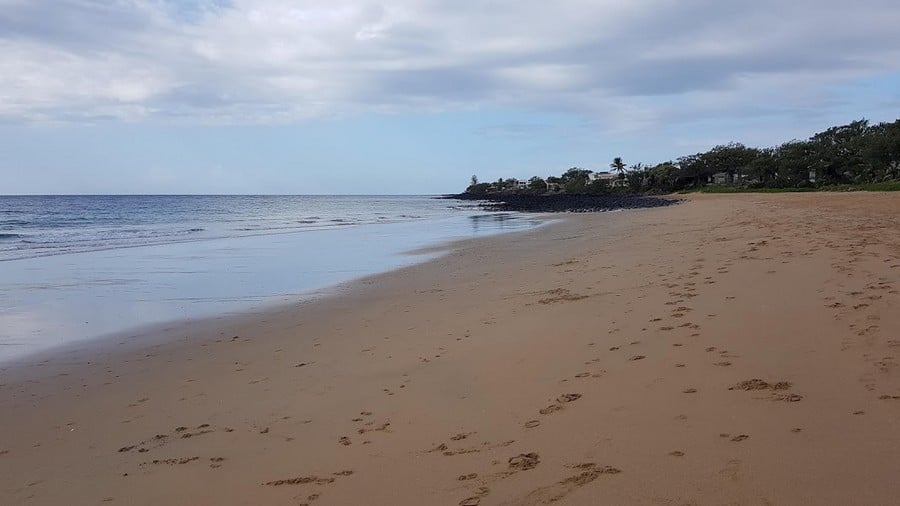 Kelly's Beach Surfing Tips
Kelly's Beach is larger than Bargara Beach, at around 600m long, and is an open water surf beach. It is also more sandy and is generally rock-free (apart from boulders at either end). There is a tidal lagoon and a tidal rock pool here that are both popular with swimmers. There are also lots of caravan parks and holiday homes surrounding it.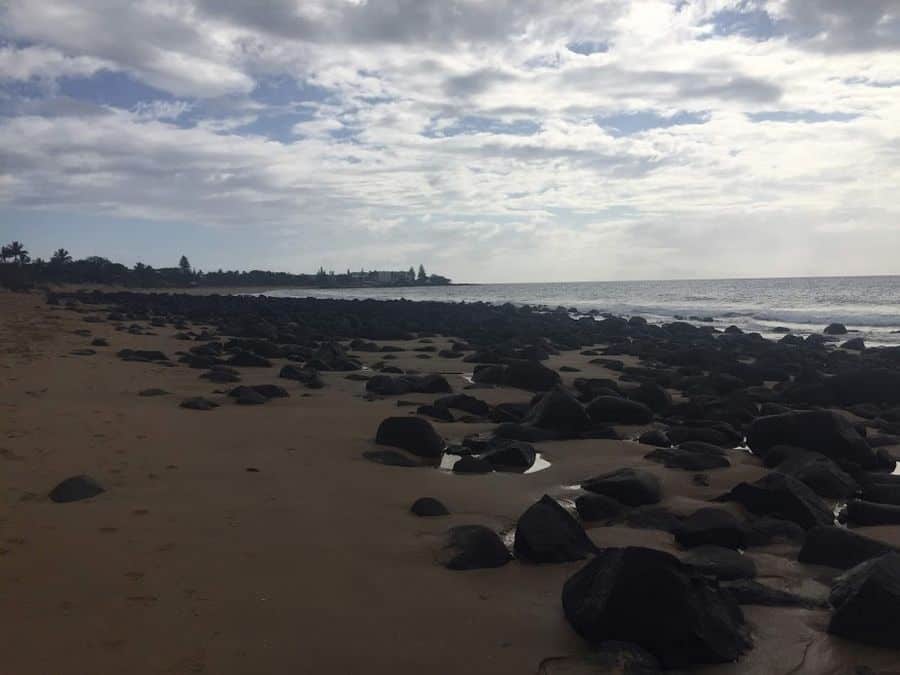 Nielsen Park Surfing Spots
Nielsen Park was rated in the top 10 patrolled beaches in Queensland by Surf Life Saving Queensland, on the basis of a variety of measures including the quality and frequency of its patrols, the information given to visitors, and incident history, and coastal conditions. So if you're concerned about your safety in the water, then that might just set your mind at ease.
All three Bargara beaches of course have their own charm and if you're staying for a while, you can get the chance to try all three and see which one you like best. Or maybe you'll completely fall in love with all three!
Bargara Surf Report
Bargara is in the lucky position to be just at the right angle from Fraser Island to not have its groundswell blocked in the same way that the beaches directly opposite the island have. As well as the groundswell, it is common for onshore winds to create wind swells that break close together. In general, the breaks are low and the swells occasional, making Bargara a good choice for beginner surfers.
The waves at Bargara are helped along by an artificial reef that was cobbled together in the 1990s by some enthusiastic amateurs who, without the sophisticated computer modelling that artificial reef designers do now, managed to creates some really decent waves. The swell appears at high tide and is on the smaller side but rippable.
The most dramatic and popular waves happen after storms and cyclones when the three beaches at Bargara are likely to become packed with surfers.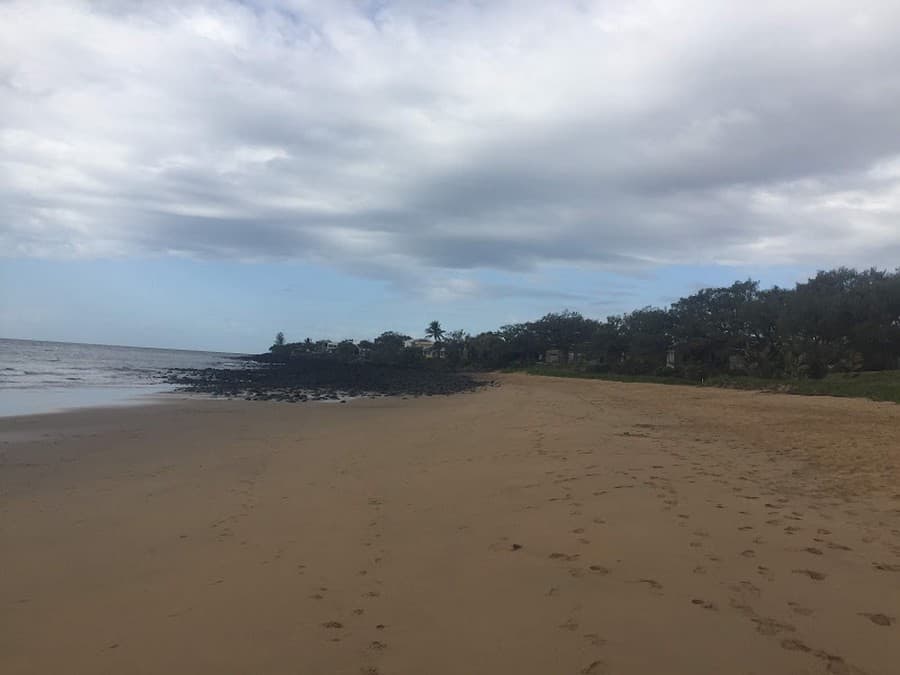 Are There Stingers At Bargara Beach?
Stingers can be a serious hazard when swimming in the waters of Queensland, including box jellyfish and Irukandji. The Irukandji are more toxic but the box jellyfish is more likely to kill. They are especially common between October and May.
Thankfully, stingers are found mainly in the northern part of Queensland, where they are sheltered by the Great Barrier Reef and are very unlikely to venture as far south as Bargara. The only exception being extreme weather conditions and wind that have dragged them to the area. But, on the rare occasion when that is the case, it will be clearly reported in the news.
As a stinger-free beach, you can feel safe at Bargara when you are surfing or swimming in the waters. It also makes it the perfect place to bring children to experience the beach, or maybe catch their first waves!
The Bottom Line
You can definitely spend your time surfing when you visit Bargara. The beaches are beautiful, the water tropical warm, there is sunshine all year round, and the surf is pleasant and not too extreme. If that sounds like the perfect day to you, you certainly aren't the only one.
While the beaches might get packed, especially when the surf is good, that just means that you can enjoy surfing with a good group of like-minded individuals, and what could be better than that?
More Pages On Surfing
link to Is BodyBoarding Easier Than Surfing?
Any trip to the beach is thrilling as there's so much to partake in! However, two of the most popular beach activities include surfing and bodyboarding. Both sports require a little bit of talent...
link to Why Is Australia So Good For Surfing?
Australia is famous for a lot of things - the wildlife, its beautiful beaches and the legacy of Steve Irwin, to name but a few. But one of the things that instantly spring to mind when thinking about...