A day at the beach has so much to offer, including a little lunch! After swimming or other fun beach activities, wanting something to eat is only natural.
In places like Australia, is it possible to have a BBQ at the beach? Australians are known for their love of all things BBQ as it truly is a delicious way to share a meal. Not only is Australia known for its love of BBQ but also their access to public BBQ areas. Any time of day can be perfect for firing up the barbie, especially while visiting the beach.
Beach BBQ in Australia is very accessible! There are public beach areas with free access to BBQ areas. This can be nearby the beach as well as part of caravan parks that are near oceanside fronts.
These free BBQ areas are a great way to relax and unwind after a great day in the sunshine. Grilling meats on the BBQ is a tradition as old as time for Australians and something they really take pride in doing. This is the primary reason why there is free access to BBQ in public areas of Australia.
The bbq by the beach truly gives way to being able to have a great lunch or dinner while enjoying the beautiful great outdoors in Australia! This is why when heading to the beach in Australia, you should pack an esky of some delicious tidbits to throw on the BBQ.
It makes for a wonderful way to end a day on the beach with loved ones!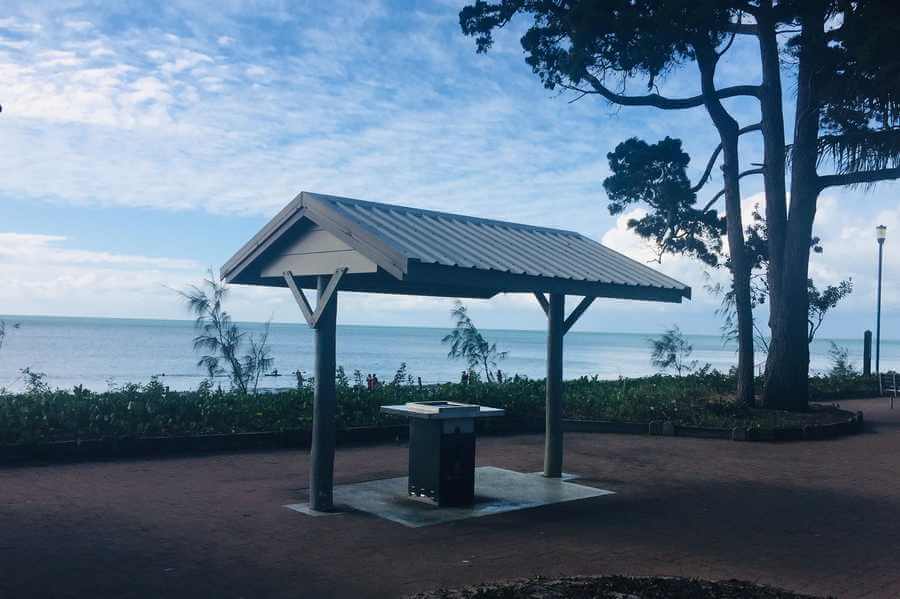 Beach BBQ areas in Australia are always safely lining the backdrops of beachfront areas. This really provides a relaxing area to set up next to the BBQ so that the beach is just a stone's throw away.
This national favoured pastime for Australia makes going to the beach even more enjoyable. The beach atmosphere gets heightened by seafaring smells along with cooking meats on the BBQ! However, what beaches specifically offer some of the best BBQ access in Australia?
What Beaches Can You BBQ At?
Even though Australia is known for its multitude of beaches, there are some beaches that are simply just iconic for preparing some tasty lunch! No matter what part of Australia you may be in or visiting, there is a BBQ beach area to indulge in!
Below are some of the key spots to check out off some of the coasts of Australia!
East Coast – Queensland Area BBQ
Queensland has an abundance of BBQ beach areas including places like its iconic Gold Coast beaches. The Gold Coast itself is home to over 300 BBQ locations, although not all are along the beach.
Once again, the beach area BBQs are situated safely along with the backdrop of the beaches. Usually, these locations will include grassy areas with picnic seating with a view of the ocean to bask in.
The most popular Gold Coast beaches to BBQ are Main Beach (close to Surfer's Paradise) and Currumbin Beach. Heading a little further north along the coastline, other great locations in Queensland include its Sunshine Coast.
This coastal area is home to popular beach BBQ areas like Coolum Beach and Alex Bluff Foreshore Park (located behind the Alexandra Headland). These coastal BBQ spots offer some of the best views of the ocean and the most relaxing locations to BBQ up something delicious!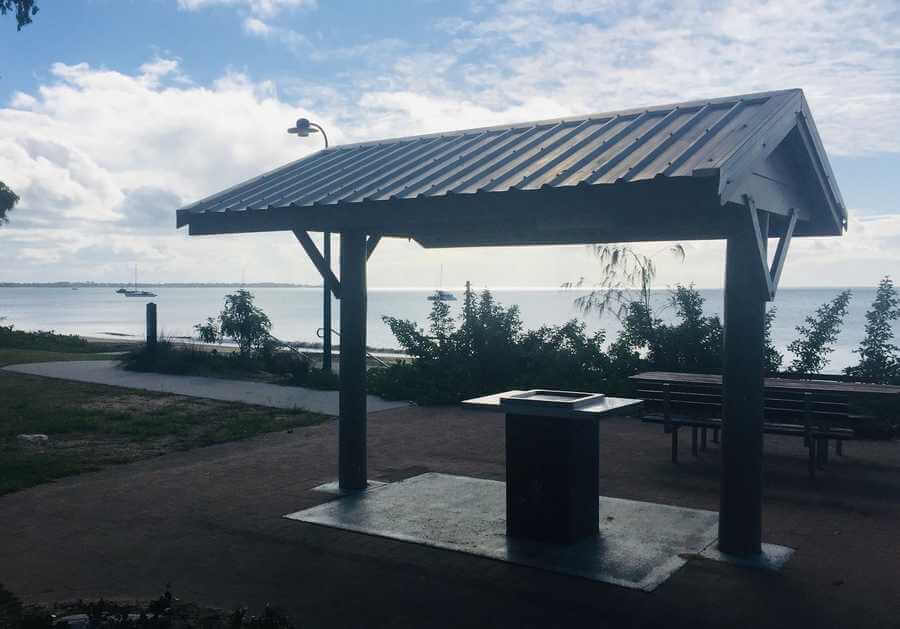 West Coast – Western Australia Area BBQ
Other beaches in Australia known for their beachside BBQ areas also include South Beach in Fremantle

and Little Lagoon in Shark Bay. The lagoon is a well-known fisherman's paradise with plenty to catch, especially whiting.
This makes the beach BBQ in this area even more desirable as it is possible to grill up some fresh fish. That is one of the most iconic tastes of Australia is freshly caught seafood that can be grilled up on a barbie!
South-Eastern Coast – New South Wales Area BBQ
While the west and east coasts of Australia have some prime beach BBQ locations, New South Wales (NSW), the Southern state of Australia has its beaut beaches with plenty of BBQ space as well.
This is particularly true for Syndey

, Australia. One of the most idyllic beachfront areas in Syndey for firing up the barbie is Bronte Park. This beachside area is not only gorgeous but offers some of the best free bbq spots to enjoy and share a meal with your favourite people!
These are just some of the best places to consider setting up an afternoon or evening beach BBQ. There are other locations dotted around Australia's coastlines to give way to the perfect beachside bbq!
No matter what, a day at the beach can be enjoyed with a little fresh BBQ meal.
How do You use public BBQ?
Having access to public BBQ areas in Australia is such a treat. However, even though they are free, some common decency should be practised when using these facilities.
This not only keeps the area clean and neat for the next person but allows access to public BBQ to continue. It is important to respect these spaces as if they were our own backyard BBQ areas.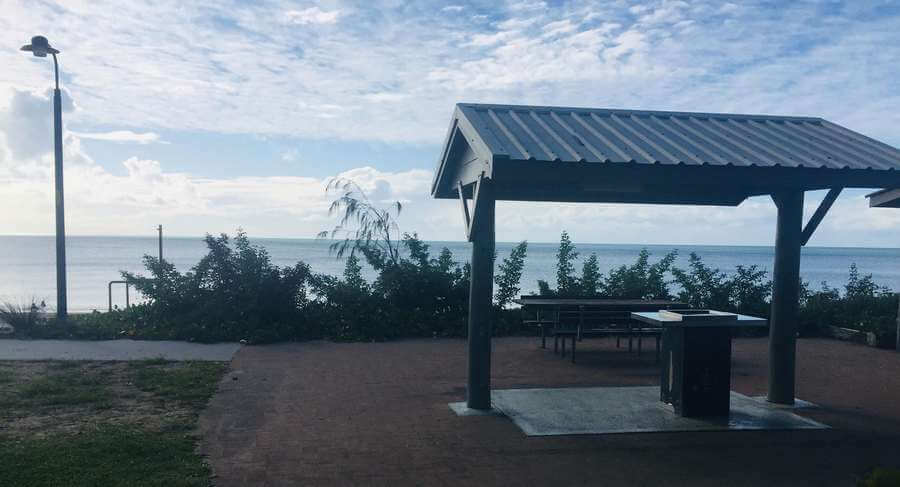 Part of using these public BBQs does include the clean-up afterwards, however, how does one use a public BBQ? Whether you're a seasoned barbie expert or a novice just wanting to cook up a quick meal, there are some tips for using the public BBQs.
Below are some of the best tips for getting the most out of these public BBQ areas!
Tips for using public BBQ in Australia
Bring some essential items! – It is common sense to bring the food you're going to prepare but there are some other essential items to consider bringing as well. This can include (and is not limited to) foil, BBQ scrape brush, utensils, plates, trash bag, and something to clean the barbie with as well (typically water or beer). The free public BBQ areas are usually electric and are in the form of a hotplate rather than an actual "grill' that has grates.
Clean the BBQ before and after use. – Cleaning the public BBQ ensures you are starting off with a fresh barbie to grill your food on. It is important to clean it before and after use. Cleaning beforehand is for your peace of mind and cleaning it afterwards for the next person is a common courtesy. The best way to clean up a public BBQ is to use a BBQ scraper brush (or other brush or sponge cleaning cloth) along with water or beer. Just a quick splash of water or beer on the barbie and a good scrape down will do the trick.
Cover the hotplate with foil – Foil is possibly the world's greatest invention. It is heat resistant and keeps surfaces cleaner and easier to clean up. It also aids in the cooking of foods by retaining heat. Placing a square of foil on a hotplate before adding any meat or veg is always the best way to start!
These tips will ensure that the best public BBQ is had by all!
How To Have A Beach BBQ Meal in Australia
Beach BBQ in Australia is such a popular activity for residents and visitors from all over the world. One of the greatest things about beach BBQs is their proximity to fresh fishing spots as well as local parks that dot foreshore and estuary areas.
While there's plenty to do at the beach, especially enjoy a great meal, it is important to know about other surroundings as well for these public BBQ spots. Many of the local park areas will include playgrounds, public toilets, etc so it can truly be a big family affair!
It is also important to note that most of these free public BBQs will be electric with a hotplate. However, it has been said that some are wood-burning BBQs.
Typically there will be wood provided for burning at these particular locations. It just takes a second to look at the type of public BBQ available! These public BBQ spots give such an exclusive and unique feel to whoever is using them.
They provide a communal area for friends and families to gather and share a freshly cooked meal together. The public BBQ could easily be called Australia's treasure cave!
More Pages On Beaches
link to Can You Swim At Mission Beach?
It may surprise some people to learn that Australia has over 10,000 beaches along its coastline country-wide. There are practically countless sandy shorelines spanning the coastline that all over...
link to What Is It Like To Live Near The Beach?
Visiting the beach is a beautiful opportunity to see mother nature at its best. There's nothing quite like hearing the waves rolling in on a soft, sandy shoreline. While visiting the beach is a...