Can you think of a better way to experience the true wonder of Australia than cruising around it? Stopping off at various ports and cities along the way and taking in the beautiful coastline of this magnificent country, an Australian cruise is one of the most popular ways to explore the country.
But there are many things to take into consideration before stepping aboard for the cruise of a lifetime. In this article, we want to share some crucial information with you that will make deciding on the right cruise for you, as simple as possible.
What Do I Need To Know Before Going On An Australian Cruise?
It may come as a surprise that Australian cruises are something that you should be prepared for, and this is for many reasons. You are going to want your cruise to be as easy and enjoyable as possible and so understanding what to expect and what you should do is essential in creating the perfect cruising experience.
To Go On A Cruise You Will Need Travel Documents
As with any form of travel, there is a certain level of admin that will be required on your cruise and it is so important to be prepared and have everything that you need in order to avoid delays or even being told that you cannot board the ship.
The most essential travel document that you will need is your passport, if you are travelling from another country, you'll have this anyway but it is advisable for Australians to carry their passport too.
If you are an Australian citizen and don't have a passport then your driver's license will be acceptable as well. If you are travelling with children, you may use your Medicare card for their identification.
You will also need to make sure that you have the correct visas for any areas that you are travelling to where one may be required. This applies even if you plan on staying aboard the vessel while in the port.
Ensure You Have The Correct Travel Insurance
While it is not legally required, there are some cruise companies who will not allow you to board if you do not have the cover and it would be very risky not to have purchased travel insurance for any type of travel, you can never be too careful.
Make sure when booking your travel insurance that it is specifically for cruise insurance, if you just purchase travellers insurance it will only cover you for while you are on land, not at sea. The costs of medical services can be quite high if not covered, so it is highly advisable to get the correct insurance.
When taking a cruise, there is a specific type of travel insurance that you will need. It must cover the following things;
Hospitalization while abroad
Accidental Injury
Medical evacuation while at sea
By speaking to your insurance provider, you can be certain that you will purchase the correct cover. It is also advisable to take all the related documentation on the cruise with you in order to be able to display that you are sufficiently covered. Although most cruise lines will allow you to add the insurance on your online check-in.
Delays When Boarding The Ship
You should aim to arrive in the port city 24 hours before you are due to board the ship, you do not want to run the risk of being delayed because it is unlikely that the ship will wait around for your arrival.
On the morning of the cruise, you should aim to arrive at the port within plenty of time to avoid any delays. It is preferable to have to wait around at the port for a period of time than to miss the ship altogether.
Most cruise lines do provide you with check-in time and will advise you if there are any delays. To make check-in times run smoother please arrive 30 minutes to an hour before your check-in time, especially if arriving by shuttle or taxi.
What Will Happen To My Luggage?
Similar to taking a flight, when you check-in for your cruise your luggage will usually be scanned and forwarded onto your cabin before you. This will save you from having to walk around with bags as well as an extra security measure for the ship.
All non-carry on bags must be checked in, there is usually an area outside the port terminal for you to drop off your bags.
It is important to make sure that you have clearly labelled your bags so that the crew can easily identify them when delivering them to your cabin. Most cruise lines will provide you with baggage tags before check-in, in order to speed up the process and to make things more relaxing for you.
In some cases, passengers can take their bags to their rooms themselves and this will vary depending on the cruise line, so it is worth checking what the service offers beforehand.
Are Cruise Ships Disability Accessible?
For those who may have a disability, the idea of boarding a ship may be intimidating, especially if you are unsure about what accessibility the ship has.
But there is no need to be concerned as most modern ships are crewed with a special team to deal with passengers with these kinds of issues and will be only too happy to assist.
Most cruise ships are also now designed with accessibility features such as ramps and widened walkways so that moving around the vessel is easy for all passengers.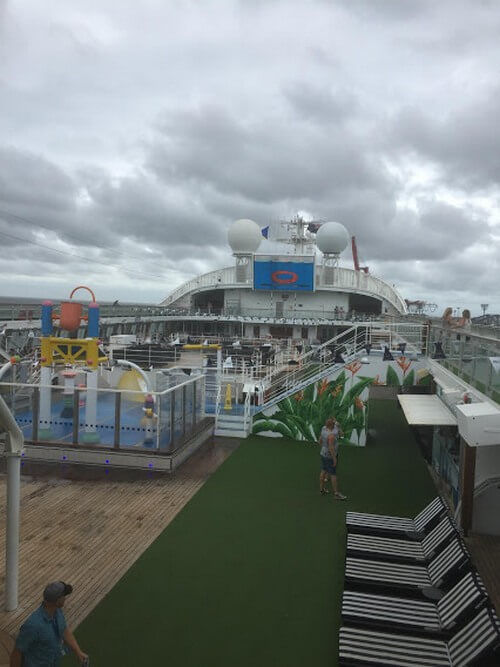 What Do I Need To Take On A Cruise?
When packing for your cruise there are certain things that you should take with you and some things that should not be taken. Let's take a look at the best things to include in your luggage.
Ensure that you take enough clothing to last for the duration of the entire cruise, taking more is always better than not taking enough. It is always advisable to take clothing that is going to be appropriate for the activities you may take part in, this goes for when you get off the ship in various locations too. If you do happen to take too little, some ships have gold coin washers and dryers, as well as free ironing facilities to use.
Don't forget your important medications and a note from your doctor is advisable to help the crew to understand your medical needs. Your prescription medications also need to be clearly labelled.
Taking a formal outfit is always a good idea as there are formal evenings that take place on a cruise that has a strict dress code, as well as a few specialty restaurants.
Sunscreen and protective clothing is a must. Out at sea, the glare from the sun off the water can cause severe sunburn and so it is vital that you take preventative measures.
Personal entertainment such as a book or handheld games console is a good item to bring for those times when you want to relax and simply sit on the deck.
A torch is a good idea especially if you have booked an interior room, although some cabins have now been fitted with motion sensor lights to help you see, it can still be nearly pitch black at night.
If you are one who becomes seasick, please ensure you bring the appropriate items t help minimise the risk of seasickness.
Most cruise lines will allow you to bring your own water bottle, this is advisable to ensure your keep well hydrated to prevent heat stroke.
Don't forget your charging cable, you may also want to bring with you a power board, as most rooms only have one outlet. Be sure that the power board is non-surge protected.
Don't forget your swimmers, and if you're daring enough to go on the many waterslides available, be sure to pack board shorts or a one-piece.
If you are quite the adventurer or are the kind that likes to have a morning workout before the start of your day, be sure to pack some joggers. You will be sorely disappointed if you want to have a go on the flying fox, rock wall, or even walk the plank, just to learn you forgot your joggers.
Here is a list of items that should not be taken aboard an Australian cruise ship:
Items which could be seen as a weapon, much like airports, seaports are just as strict on safety and so it is important that you do not take items that could threaten safety.
Do not take small electrical appliances such as your travel iron or travel hairdryer as in most cases these will not be allowed on board.
Depending on the cruise line that you are travelling with will depend on whether you are permitted to take alcohol on board. Some companies do not allow passengers to bring alcoholic beverages onto the ship whilst others will allow small amounts. It is best to find out this information beforehand to avoid having to leave your drinks behind.
The Cost Of On-Board Items
The most important thing to note is whether the cruise you have booked is all-inclusive, this means that your food and drinks and some onboard activities will be included in the price of the cruise.
If it is not all-inclusive, you will have to factor in the cost of these things while onboard. One item that can catch people off guard is the use of wi-fi, be sure that when you board you put your phone into aeroplane mode, to avoid extra services costs by your phone provider.
Most cruise lines offer internet packages for you to purchase.
To keep on top of things, you should ensure that you check your bill every day to ensure that it is correct and you can monitor what you are spending.
Decide What You Want To Do Once On The Shore
The idea of a cruise is that you can stop off in multiple locations for a short period of time. With that in mind, it is a sensible idea to book any activities that you wish to do in the various locations onshore before you arrive there.
This will ensure that you are not left disappointed if things are booked up and also that you will have enough time to take part rather than spending time queuing for tickets.
What Are The Best Cruise Lines In Australia?
As with any country, Australia has a wealth of cruise lines to choose from and when confronted with all this information, it is not easy to make an informed decision.
With each cruise line claiming to be the best. In reality, most cruise lines are pretty decent and it's unlikely that there will be any single one that will deliver an awful experience. Depending on what you want from your cruise will depend on which cruise line is the best for you.
We are now going to take a look at the best options for various circumstances, before looking at some of the best-rated cruise lines in the country.
P&O Cruise Lines
P&O Cruises are a popular choice on a global scale and operate a variety of cruises in and around Australia. The cruise line is one of the cheaper options and so is better suited to young families and those travelling in large groups as the cost will be much less compared to other cruise lines.
The Australian fleet of P&O ships is made up of five liners, although only 3 are in operation currently due to the upcoming retirement of the Pacific Dawn and Pacific Aria In February and April of 2021. P&O will then be introducing the Pacific Encounter and Pacific Adventure.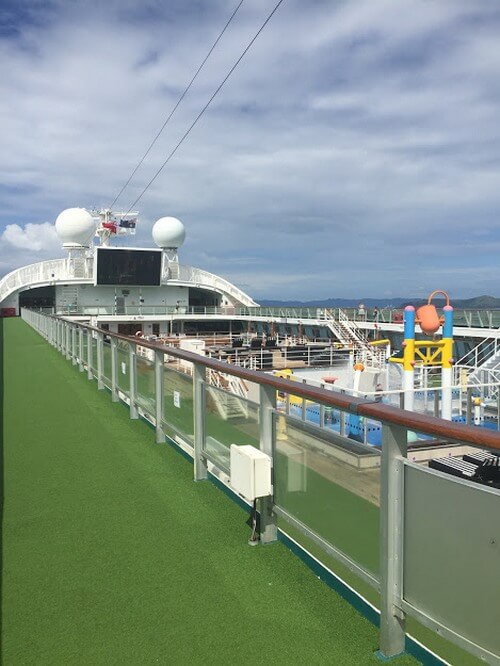 Carnival Cruise Line
Carnival Cruise Line Australia is the largest cruise line within the country and is extremely well known to those who live here. The company has a 26 strong fleet, two of which are just for Australia. The cruise line is aimed more at families with children and has a lot of things to keep the younger ones busy, making them a great choice for a family holiday.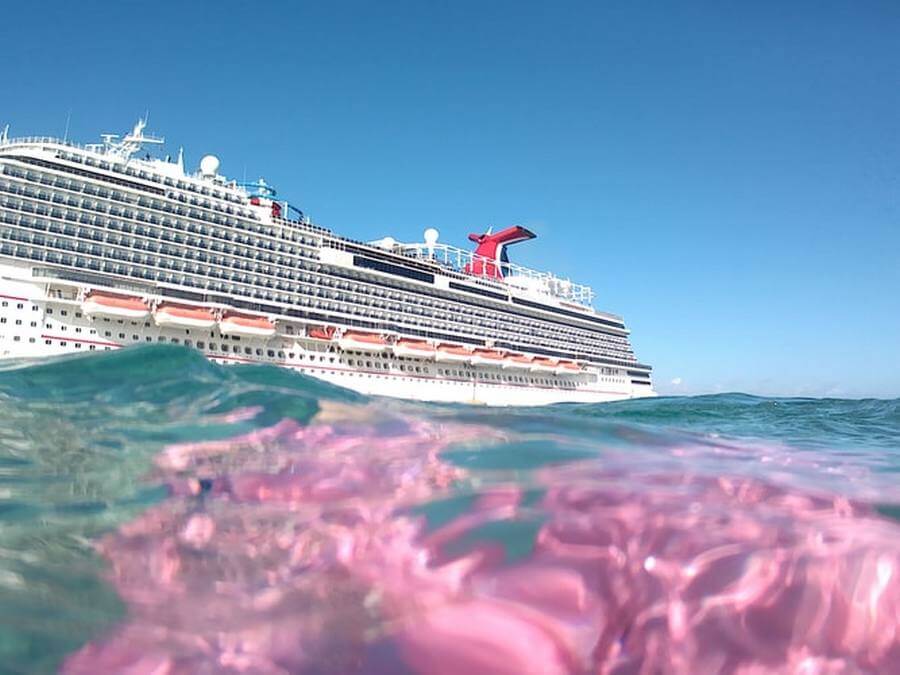 Princess Cruises
Princess Cruises have become and remain a very popular choice for couples looking for a more romantic getaway and offer a more traditional experience. This cruise line is great for older couples looking for a laid back holiday.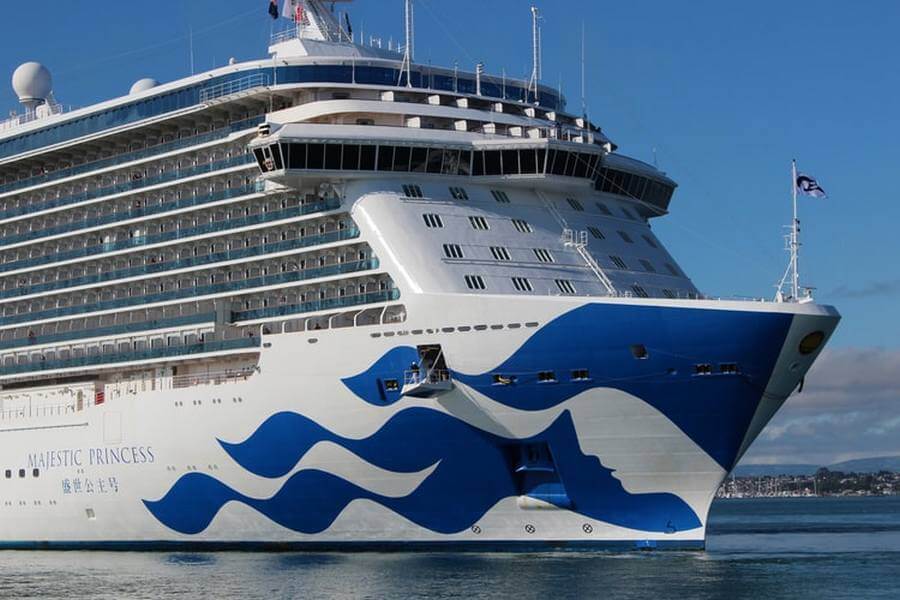 Royal Caribbean International
Royal Caribbean International may be named after a place far away from Australia but they have a great fleet of cruise ships based here. The cruise line offers a modern, fun-filled take on the cruise and has a little something for everyone.
If you are looking for an action-packed, diverse cruise then this will be the company for you. Their most popular ship is Voyager of the Seas as it takes on the resemblance of walking through the streets of Paris.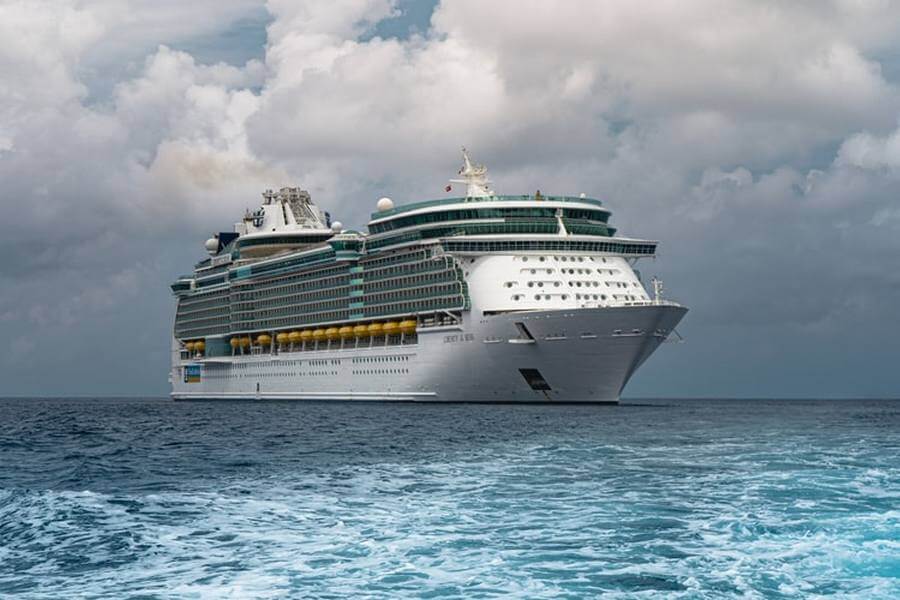 Norwegian Cruise Line
Norwegian Cruise Line is a more high-end cruise company that is aimed at people looking for a more luxurious and upmarket experience. With features such as a private pool and a personal butler, this is the best cruise line for those looking for something a little extra special. This cruise line does not have as many activities for children and so it's not ideal for families.
Now that you can make an informed decision on the best company to suit your needs, let's take a look at some of the most well-loved and highly reputable cruise lines in Australia.
Royal Caribbean International is extremely popular in Australia but holds the biggest cruise liners who can blame them. They strive for a wide variety of entertainment and service. Their shows are a must-see and a non-forgettable experience.
If you're worried about it being too big then don't fear as that's its advantage, being so big can give you the feeling of serenity and escape. They are a great choice for all ages.
P&O Cruises Australia, as we mentioned previously are great for families and this is what puts them in one of the top positions when it comes to Australian cruises. The cruise line offers a no-frills service and so is a popular choice for Australian families and foreigners alike. To check out some of their many cruises on offer click here.
Carnival has received many rave reviews in the Australian market for being a family-friendly, kid-friendly cruise line. The line has become famed for its traditional approach to the cruise onboard their stunning ships, with so much to do. Even the adults can feel like a kid again with their Dr Seuss themed kids clubs, and even serving up green eggs and ham!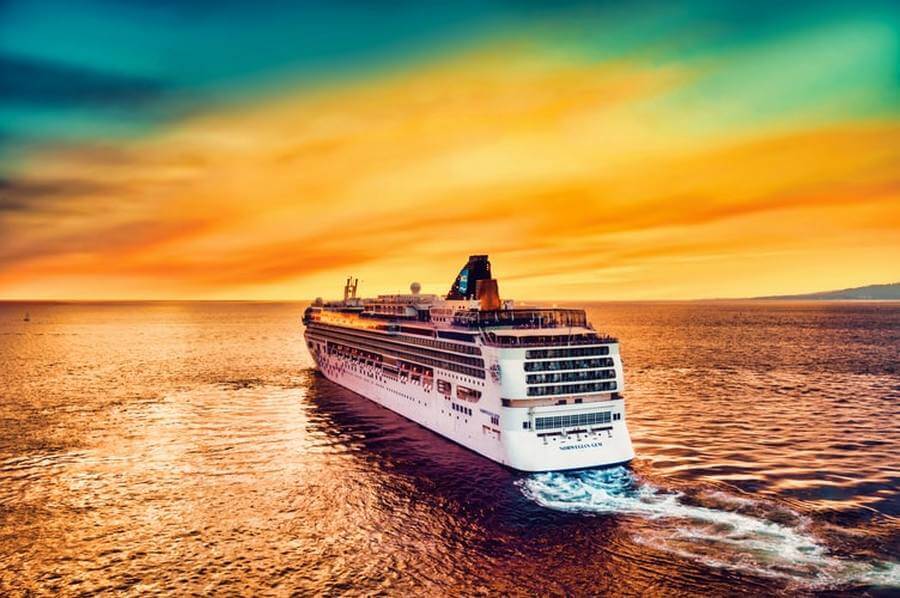 How Long Does It Take To Cruise Around Australia?
There is a huge range of cruises available in Australia, some of which will last much longer than others and some which will take you the whole way around the massive country while others will stop at just a couple of locations.
To circumnavigate Australia, you will most likely embark on your journey between the months of September and April which is the cruise season in the country.
If you are looking for a full cruise of Australia, one great option is to cruise with Royal Caribbean International which offers top end and bottom end cruises that link, so that you can travel around the entirety of Australia.
The whole experience lasts for 34 days and so is quite a lengthy period of time but is certainly a great choice for those who really want to explore the country.
Princess cruises are now offering a complete circumnavigation of Australia which takes 28 days to complete and departs from Sydney. This cruise stops off at 12 different ports around the country and is a great chance to experience everything that Australia has to offer.
There is also the option to disembark at Brisbane rather than continuing back into Sydney which would make the entire journey last 26 days.
Other full cruises around Australia are:
Holland America Line offers a 33-night cruise that departs from Sydney.
The Queen Mary II ship is set to make an almost circumnavigation in 2021 which will last for a duration of 19 days.
Coral expeditions are currently a huge round trip that will stop at 35 ports and will last for an impressive 59 nights. Certainly, a great option if you have the time and want to fully experience an Australian maritime adventure.
There are other options for Australian cruises which do not complete a full circumnavigation for those who are looking for something that takes a little less time. These cruises are also fantastic for people who are looking to explore certain areas of the country, for example, if you only wanted to travel along the east coast.
What Is The Cheapest Month To Take An Australian Cruise?
Of course, we are all looking to get the most bang for our bucks and so looking at what time of year is the best value for money to take a cruise is a no brainer.
With December and January being the main summer months in Australia, the cruise lines are extremely busy at this time and so it makes good business sense to charge more, which they do. If you want to avoid paying over the odds, it is a wise idea to avoid these months.
The cheapest months to take a cruise around Australia are at the end of the cruise season in April. At this time of the year, the cruise lines will be looking to sell off the last rooms on each cruise and so will likely offer them at a heavily discounted price.
Some companies also offer May cruises at these low prices too, while the weather will be changing at this time of year, it is no reason to be put off travelling at this time as many parts of Australia will still be experiencing wonderful temperatures, especially in the Northern part of the country.
With this in mind, there are chances to get a better deal if you really want to take the cruise at the height of the summer season. Some good ways to do this are;
Book way in advance or last minute. Never go for a time period in the middle. By booking last minute, you will make the most of offers but may have to pick from what is leftover. However, if you book more than a year in advance you are likely to come across some early bird savings.
Research and compare deals before you book anything. This way you can be sure to get the best bargain.
In some cases, if you have paid for your cruise in full and the price of the holiday goes down dramatically, you are within your rights to cancel and rebook at the lower rate or ask for a refund on the difference. This won't always work out but it is certainly worth asking about.
Conclusion
Taking a cruise around Australia is sure to be an experience that you will never forget, whether you are looking for a family-friendly cruise or something a little luxurious, there are a whole host of options when it comes to Australia.
Being prepared and knowing what you expect, especially if you are a first-time cruiser, is essential and this guide will have provided you with everything you need to know before embarking on your Australian cruise.
More Pages On Beaches
link to Can You Live On A Boat In Australia?
People typically think about their living arrangements being in a house or apartment. However, there are a select few that prefer to live on a boat. Living on a boat has a lot of advantages like...