Australia

is one of the most well-known countries for plenty of reasons. Stretching out at almost 7,700,000 kilometres squared, it is the 6th largest country in the world and the world's largest island.
When travelling around Australia and its 8 States having a good map on hand is very handy.
This lush and beautiful country sits between the Indian Ocean along its western coast and the Pacific Ocean along its eastern coast.
Most everyone knows of Australia, however, some may not realize exactly how this beaut country is divided up until you see it on the map.
Every country has divisions that separate certain parts from the others, often called states. In Australia, there are 8 recognized states

. While this doesn't like much for such a large country, these 8 states are truly remarkable to learn about and visit!
One of the most unique aspects of these states is that every one of them offers something special to visitors. Every experience in each one will differ quite slightly over the others.
Some people may think that Australia is just one giant island and while that is true, there is so much more to this country than being a large island!
A map of the 8 states of Australia will show exactly how they are divided up across the entire country. It will also provide insight into how these states offer different experiences for visitors even those learning how to read a map.
Every state is not idyllic but also interesting to learn about. While Australia may be known as the "land down under", there is so much more than just that cliche line.
Examing these 8 states of Australia is not only a treat but also an incredible adventure don't forget to buy your map!
Where To Buy A Map Of The 8 States of Australia
There are some iconic things that Australia is known for, kangaroos, dingoes, crocs, the Outback, the Great Barrier Reef, etc. While those things are truly iconic staples of Australia, there is so much to explore on a map of Australia. You will find the best maps from Hema here

.
Not only are other parts of Australia fascinating but they are just equally as beautiful as the more well-known areas of this large island.
While the word "state" is used, some parts of Australia are also known as "territories". Below are the 8 states of Australia and everything these states have to offer visitors and residents!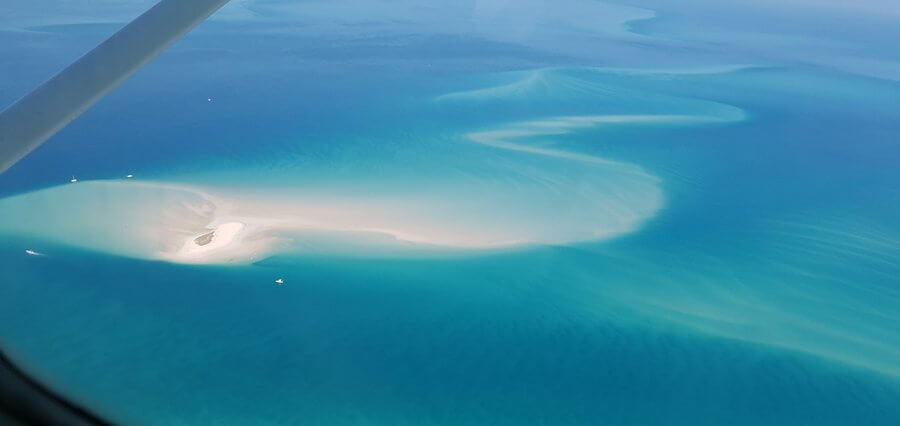 1. Queensland, Size On Map 1,852,000 Kilometre Square Miles
Queensland is one of the most well-known states of Australia as it is home to some famous world heritage sites like Fraser Island

, the Great Barrier Reef just to name a few.
Located on the eastern coast of Australia, Queensland

is said to be somewhere around 1,852,000 kilometre square miles and an estimated population of just over 5,00,000. Its history began somewhere in June 1859 and became part of Australia statehood in 1901.
Brisbane

, Queensland's capital, is home to beachfront areas worth exploring. Brisbane also carries on various traditions such as film festivals, food markets, music festivals and more.
It is a culturally rich area celebrating Australia's best in entertainment and food alike.
This capital city makes Queensland one of the most desired states to visit.
Queensland is also well known for its resorts, calm beaches, and Hervey Bay

which is the whale watching capital of the world. This eastern coast state has many small coastal villages that are perfect for overnight stays, fishing, and other various beachy activities.
Queensland also has various caravan parks, especially Tin Can bay. It is the perfect blend of adventure and relaxation for any guest.
Moreover, it is speckled with various gorgeous islands in the Coral Sea that are hot spots for tourists and others looking to explore white-sanded beaches and to catch a glimpse of the Great Barrier Reef.
Between the marine life and overall landscape, Queensland is truly a captivating state of Australia.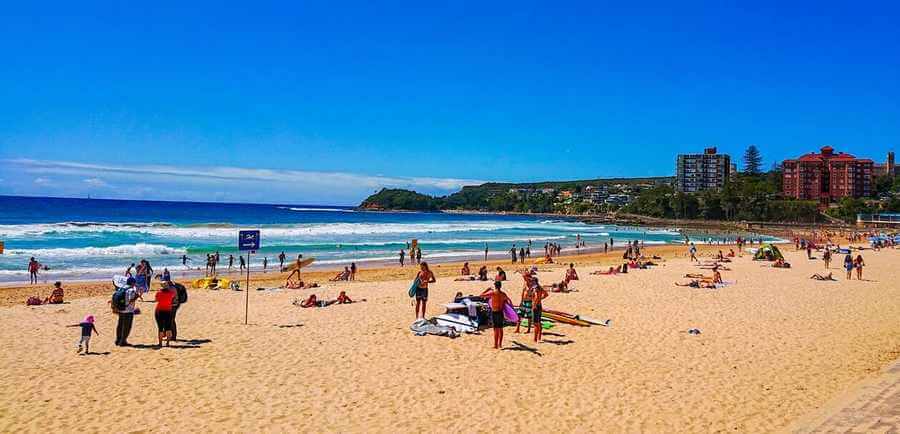 2. New South Wales, Size On Map 800,000 Kilometres Squared
New South Wales, often shortened to NSW

, was incorporated as a state of Australia somewhere around 1901 like Queensland. However, its historical roots date back as far as 1788.
This southeastern state of Australia has a size of just over 800,000 kilometres squared and population estimation of about 8,000,000.
This idyllic Australia state is border by the Tasmanian sea as well as the Coral sea, giving guests access to such wonderful seascape views. Its capital city of Sydney is most famous for the Sydney Opera house

.
Almost everyone knows of the Opera House

around the world due to its unique architecture and New Year's Eve firework display. Moreover, the Opera House has been providing stunning art performances and displays since the early 1960s.
New South Wales obviously has a great gem to help put itself on the worldwide map.
While the Sydney Opera House is truly an iconic symbol of New South Wales, there are other wonderful aspects to this unique southeastern state of Australia.
Specifically, New South Wales has other notorious city areas such as New Castle

and Wollongong. Newcastle is the second most populated area of NSW and is known for its coal.
This coal harbour produces close to 160 million tonnes of coal. It is also known for its metro city environment.
When it comes to Wollongong, which sits in the Illawarra region of NSW, is primarily known for its surf beaches, heavy industry areas and various ports. It also has rich historical roots in concerns to Australia with settlements from the Dharawal

Ingenious Australians.
These settlements are truly the heart of some of the Australia states. While this historical background is a gem of NSW, this beaut state has other things to offer as well.
Another iconic place in NSW is the Snowy Mountains

. Most people wouldn't associate "snowy mountains" with Australia, however, this region proves otherwise.
The Snowy Mountains does get snow due to its high elevation and this particular mountain range is the highest mountain area in mainland Australia, with the highest point being Mt Kosciuszko

that reaches 2,228 metres high!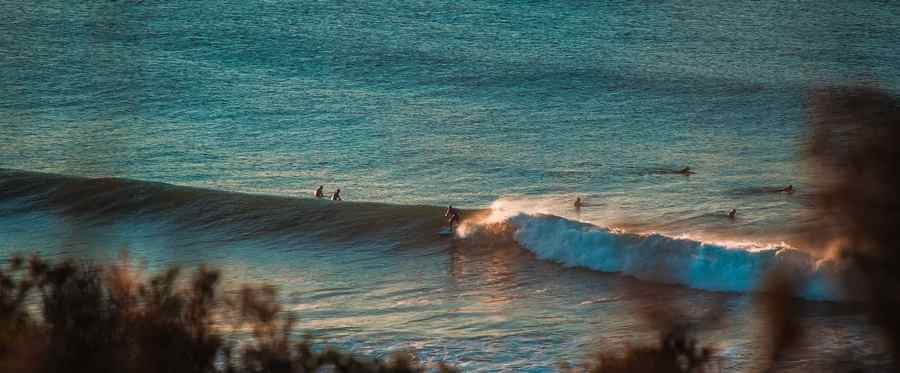 3. Victoria, Size On Map 238,000 Kilometres Squared
Victoria

sits near NSW on the southeastern coast. Mostly everyone knows the capital of Melbourne and this southeastern state is approximately 238,000 kilometres squared, making it one of the smallest Australian states.
However, its size doesn't make it any less interesting. In fact, Victoria has an impressive population of over 6,000,000. It was founded 1855 and incorporated into statehood around 1901.
Moreover, Victoria borders the Murray River and Cape Howe, two iconic places near this beautiful state.
Victora is well-known for its national parks and lush areas, however, the Great Ocean Road

is its most beautiful area. The Great Ocean Road has been around since 1922 and stretches an impressive 400 kilometres and is a 90-minute drive from Melbourne

.
Moreover, this beautiful stretch of road starts in Torquay to Nelson on the southern border of Australia. It gets its namesake from being stretched parallel with the ocean making for a road trip of a lifetime.
Each turn of the road offers some of the best views of seascapes and wildlife anywhere in Australia!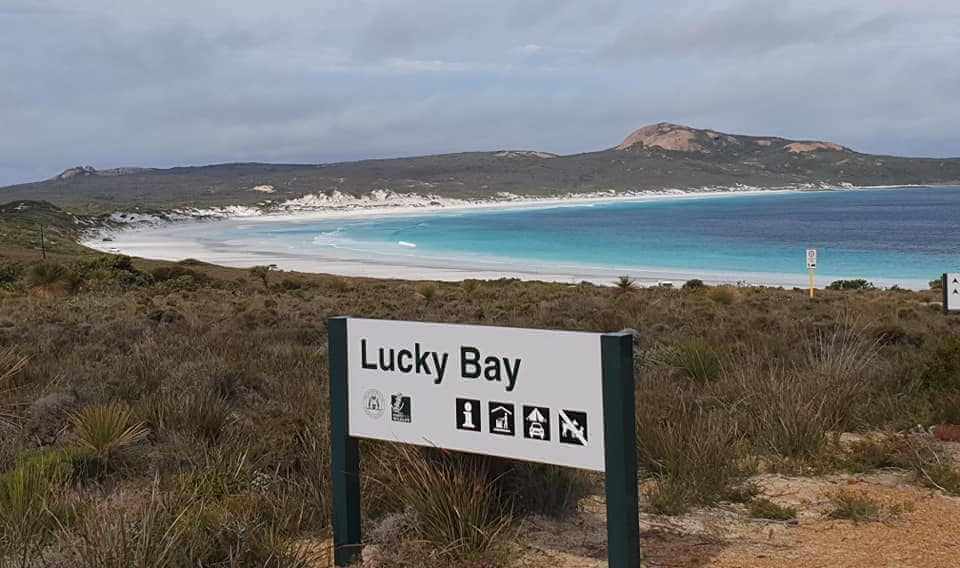 4. South Australia, Size On Map 1,000,000 kilometres Squared
It is easy to guess that this state is on the southern part of Australia. South Australia

is about 1,000,000 kilometres squared and has a population of almost 1,760,000. Its capital city is Adelaide and it was first pronounced around 1857.
South Australia is often called the "Festival State", as it is home to various celebrations throughout the seasons. With beautiful naturalistic backdrops, it hosts wine and food festivals making it a really exciting place to visit.
Anyone looking for great outdoor festival activities will find South Australia is the place to be. On top of wine and food, it is also known for its art festivals as well. South Australia is a culturally embracing centre of entertainment!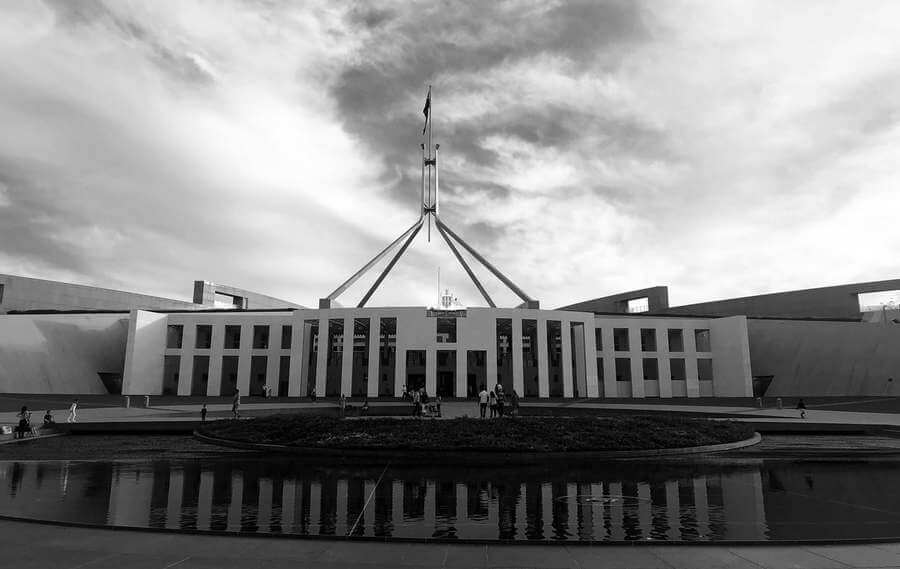 5. Australian Capital Territory, Size On Map 2,300 Kilometres Squared
While each coastline of Australia houses a different state area, each with their capital, the Australian Capital Territory

is a bit different. This particular area is nestled within the southeastern state of NSW.
Moreover, its capital is Canberra, which is considered the main capital of the whole country of Australia. The Australian Capital Territory, in relation to the map of the 8 states of Australia, is a truly remarkable place.
With an area spanning only about 2,300 kilometres squared, it is a smaller area. Its population is said to be only around 430,000.
What makes this particular area so stunning are the various plants and flora that grow in this territory. From ferns, fungi and even eucalyptus the landscape in this part of Australia is mesmerizing and captivating!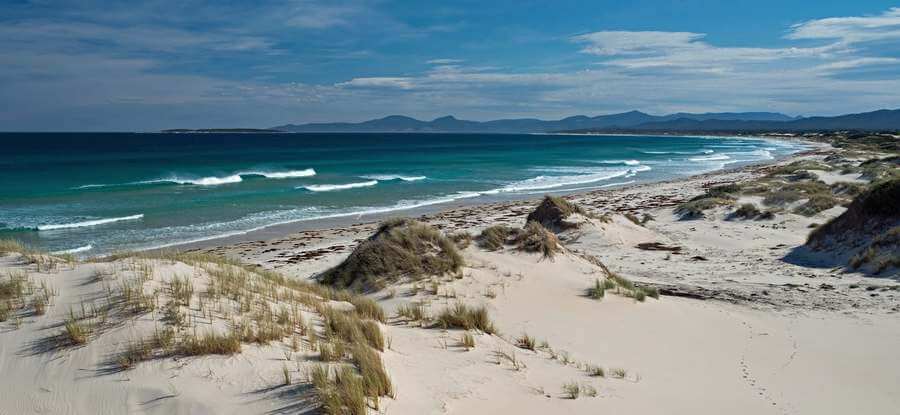 6. Tasmania, Size On Map 68,000 Kilometres Squared
Tasmania

might be one of the most unique states of Australia. This astounding state is a small island housing only about 540,000 residents off the southern coast of Australia.
It was first established somewhere around 1825 and only spans about 68,000 kilometres squared. Even though it is small in size, this Australian island state is jammed packed with some of the most memorable experiences in all of Australia.
It is home to gorgeous mountains, beaches, wildlife and scenery that are a photographer's dream.
Tasmania's capital city, Hobart

, is a world-wide established art hub making this little island even bigger on the map of the 8 states of Australia.
It is also famous for its Wineglass Bay, an area of Tasmania that sites among granite mountains and has pristine waters and white sands.
Moreover, Tasmania is home to the Tasmanian devil

, an animal that has been depicted in various cartoons and is one of the more unique wildlife creatures of Australia.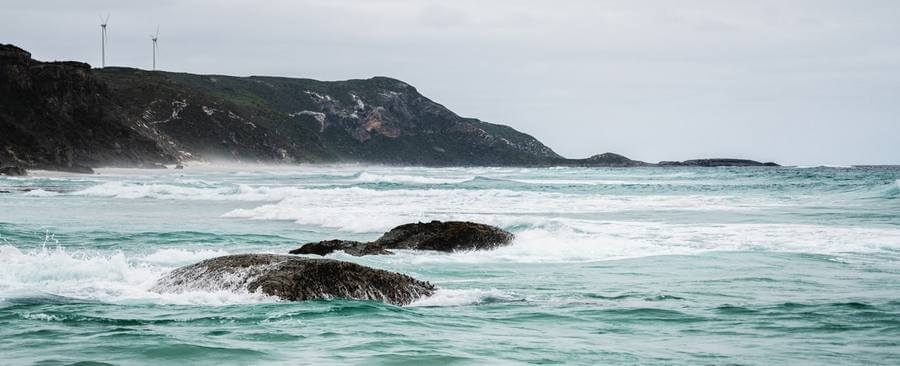 7. Western Australia, Size On Map 2,650,000 Kilometres Squared
Western Australia

is Australia's west coast paradise. It is quite large, spanning around 2,650,000 kilometres squared. This incredible size is said to take up the entire third land space of Western Australia.
It was established somewhere around 1829. Its capital of Perth

is well-known as being an isolated city with a large population of around 2 million. Western Australia overall has a population of about over 2,640,000.
Moreover, Perth and other surrounding smaller cities in the state are nestled between some of the most stunning views in Australia.
Western Australia has plenty of gorgeous beaches, however, one of the most popular things it is known for is its sports! From rugby to basketball, it is truly a sports lovers state!
Another great thing about Western Australia is that is home to the Outback that people know so well. The Outback is famous for being populated by various wildlife and vast areas of landscape for the eyes to behold.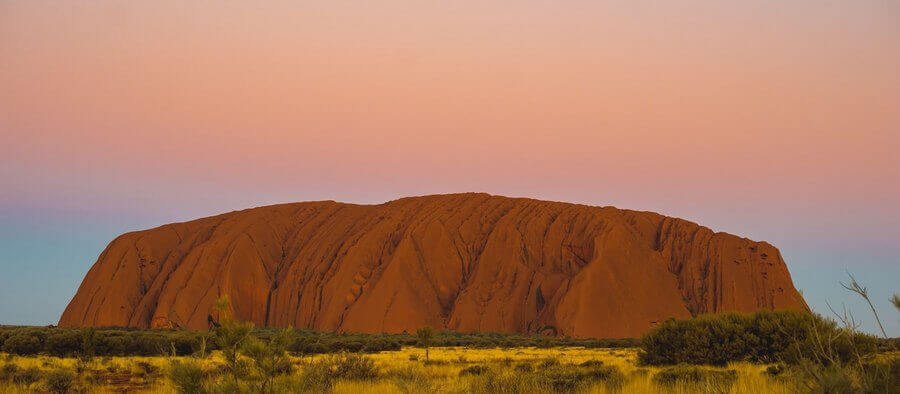 8. Northern Territory, Size On Map 1,420,000 Kilometres Squared
The Northern Territory

is tucked right on the central northern coast of Australia. This particular state is about 1,420,000 kilometres squared and has a population of only 245,000 and has a capital city of Darwin

.
It was first established about 1825 and is one of the more unique states of Australia. Its small population size (despite its large land coverage) is mostly centralised in Darwin, however, there are smaller settlement areas speckled throughout the territory.
The Northern Territory is most known for its gorgeous national park areas, some restricted for safety and presentation reasons. One of the most famous being the Litchfield National Park

.
This beautiful park is known for waterfalls, water pools and backdrops of lush landscape making it truly an idyllic place. It is also known for another large part of the Australian Outback area.
One of the most famous parts of the Northern Territory, however, is the Territory Arts Trail where historic art has been preserved for over 60,000 years. This trail leads guests to imagery marked on rocks by ancient societies in the territory.
With such rich historical roots and national parks, the Northern Territory is one of the more unique states on the map of Australia!
It is easy to see that the map of the 8 states of Australia are not only interesting to examine size-wise but also cultural and naturalistically as well!
Other Beach Related Topics
link to Can You Swim At Mission Beach?
It may surprise some people to learn that Australia has over 10,000 beaches along its coastline country-wide. There are practically countless sandy shorelines spanning the coastline that all over...
link to What Is It Like To Live Near The Beach?
Visiting the beach is a beautiful opportunity to see mother nature at its best. There's nothing quite like hearing the waves rolling in on a soft, sandy shoreline. While visiting the beach is a...