Are you planning a summer holiday to Cottesloe Beach, voted the second-best beach in the world? If so, then you are probably wondering how to get to Cottesloe Beach. Most people fly into Perth and then jump on the Fremantle train line to Cottesloe station.
Cottesloe Beach is located in Western Australia between Perth and Fremantle, to get here you can choose to drive, take a plane, catch the rail or bus. Cottesloe station is less than 1 km from the beach where you can walk or hop on to catch the Cott Cat to the beach.
For those that are after a refreshing experience why not try the beach walk, it's approximately 2.5 Kms on Cottesloe Beach, If you like it and want to do more walking you can keep going if you want.
Some of the visitors may just prefer to find a shaded lawn area to sit and relax by the water.
Take a tour from Perth to Fremantle, book here for current pricing.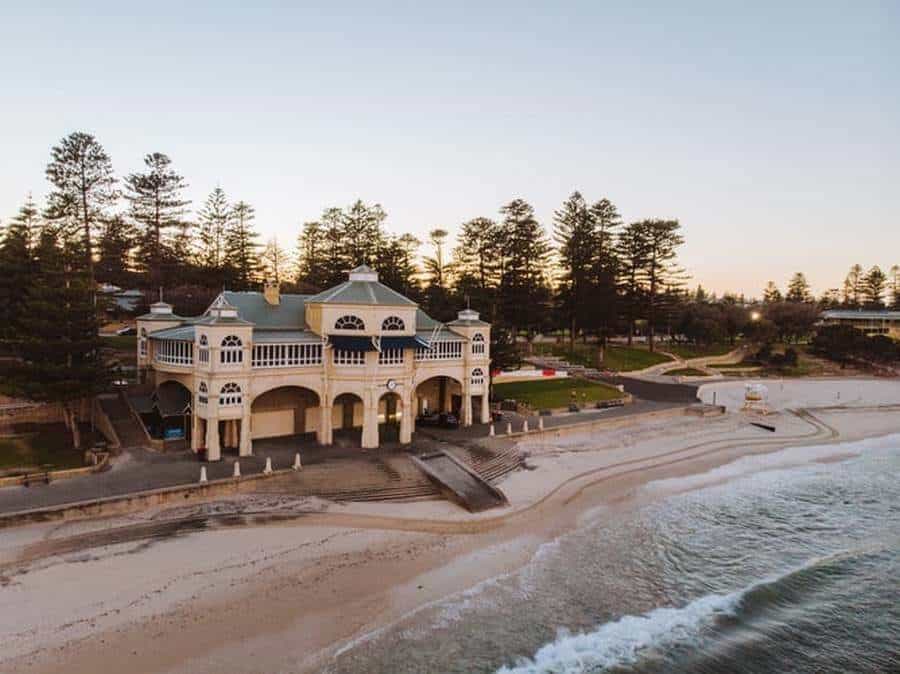 How To See the Best Sunsets At Cottesloe Beach?
If you're looking for the most spectacular sunset in Western Australia you must stay around just for this! Set up a picnic and wait for the warm glow of the most beautiful sunset on the beach.
Have your camera ready to wow your friends with all the photos you will capture so you can share the memories of a lifetime with your family.
Grab some fish and chips sit back and enjoy the sunset while you have your dinner.
You will find plenty of amenities nearby and also lots of local restaurants to choose from, Have a quiet drink at the pub, or some choose to have a picnic with family and friends along the great boardwalk and take in the views.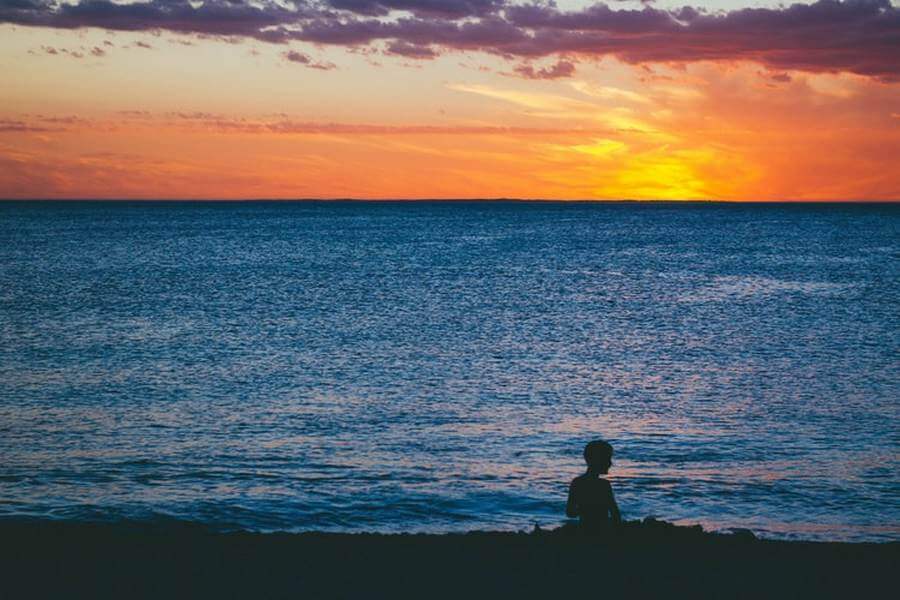 Where Is Cottesloe Beach located?
Cottesloe Beach is between Perth and Fremantle. The beach is divided into 3 main areas, Main Beach, North Beach, and South Beach. The main Cottesloe Beach is the best area for swimming and walking, North beach is good for snorkelling, and South Beach is mainly reefs and cliffs with no beach.
Distances To The Cottesloe Beach Airports
Although Perth is the airport most people fly into when visiting Cottesloe Beach, there are other airports that you can fly into.
Rottnest Island Airport – There is not a direct connection from Rottnest Island to Cottesloe, so you will need to take a ferry from the island to Hillarys Boat Harbour or Fremantle station. The Rottnest Express ferry will take you to Fremantle station and from there you will take the train to Cottesloe station and walk or take the shuttle bus to the beach.
This route is about 22 km and will take about 48 min. The alternate route is to take the ferry from Rottnest Island to Hillarys Boat Harbour and from here you can catch a taxi or drive. This route takes 1 hr and 25 mins.
Jandakot Airport- There are 3 different travelling routes that you can take, State Route 5, State Route 7 or Farrington Road. The distance is between 23-30 km and the travelling time is around 30 minutes.
How To Get To Cottesloe Beach From Popular Cities
Perth's Cottesloe Beach is highly visited, and some people enjoy the freedom of having their vehicle no matter where they are coming from. The most travelled highways are National Highway A1 and National Highway 95.
| | | |
| --- | --- | --- |
| Travelling From | How Long It Takes | Distance and Highway |
| Brisbane | 46 Hours | 4330 km across National Highway A1 |
| Darwin | 43 hours | 4046 km across National Hwy A1 and National Hwy 95 |
| Melbourne | 36 hours | 3420 km going across National Hwy A1 |
| Sydney | 41 hours | 947 km across National Hwy A1 |
| Queensland | 48 hours | 4004.7 km across Great Central Road |
| Goldcoast Region | 46 hours | 4385 km across National Hwy A1 |
| Fremantle | 10 minutes | 7 km accessing Curtin Avenue and Marine Parade |
| Perth | 20-25 minutes | 12 km to 14 km depending on the route taken using either State Route 65, State Route 61 or State Route 5 |
Google Map Of Cottesloe Beach
Distance To Cottesloe Beach From Other Popular Beaches
There are a few other beaches near Cottesloe beach.
| | | |
| --- | --- | --- |
| Beach Name | How Long It Takes | Distance And Route |
| City Beach | 51 minutes to over an hour | 6.8 km across West Coast Hwy/State Route 71 |
| Mettams Pool | 21 minutes | 16.6 km across State Route 71 |
| Leighton Beach | 6 minutes | 3.6 km across Curtin Avenue and Marine Parade |
| Bathers Beach | 14 minutes | 8.5 km across Curtin Avenue |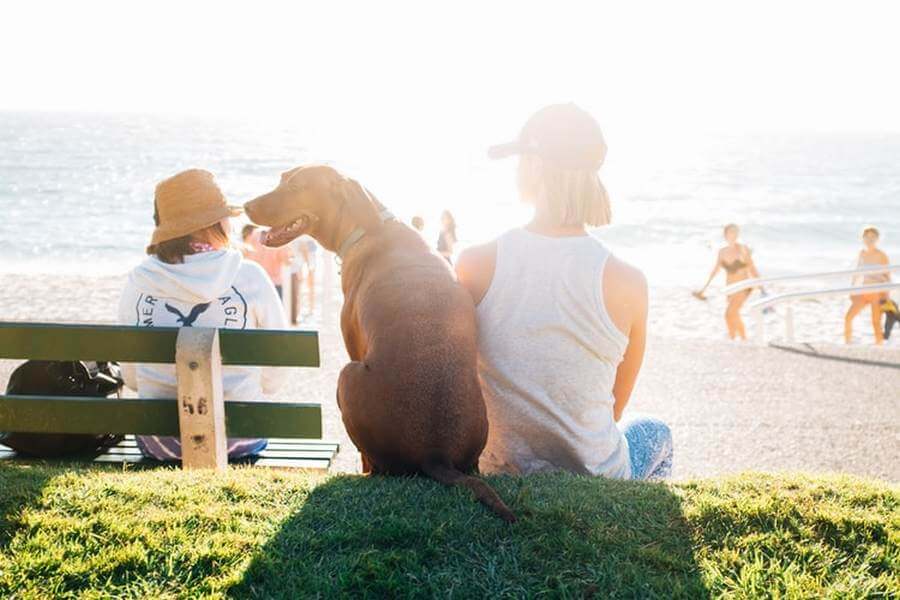 Transportation Options To Cottesloe Beach
Cottesloe Beach can be reached by car, train or bus. The Cottesloe station is 600 metres from the beach and during the summer months, there's a free shuttle bus known as the Cott Cat that will take you to the beach.
It is recommended that you take the shuttle bus to the beach because parking can be troublesome to find on weekends non-working days. Parking here costs money so plan out your stay as free parking is hard to find.
Cottesloe Beach Travel Tips
When you travel to Cottesloe Beach, the recommended time to visit would be between October through March (which is spring and summer). You can enjoy the beach more doing this time since the rainy season will be ending.
It can get a little windy on the water's edge, some visitors say and the waves are very rough in some areas, keep in mind this is the Indian Ocean so check the weather beforehand. The annual sculptures by the Sea this outdoor art event is something you can't miss, it is held in March every year.
It can get quite crowded so you will need to plan your parking they get some big crowds here so if you're looking for a quiet stay, maybe choose what time of year you come here for fewer people on the beach.
If you head to the South Cottesloe beach you will find they have no main beach just some rocky reefs and a few cliffs. Mostly you will find all the surfers hanging out in the waters here, some of the locals will sit and watch the wind and kitesurfers have an afternoon of fun in the sun.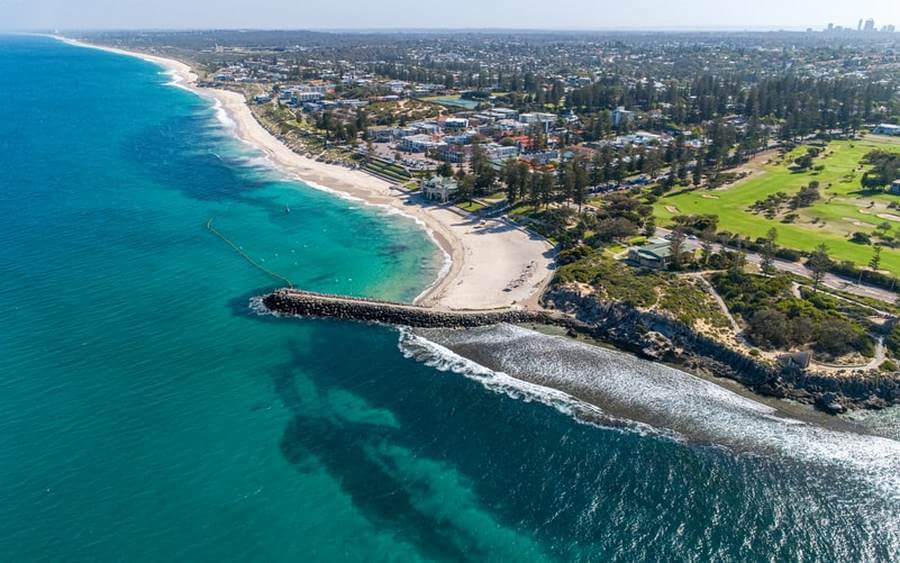 If you are planning to drive, make sure that you have your vehicle serviced before travelling the long-distance road trip. If you plan on hiring a car, make sure that the vehicle has been recently serviced before taking it on the trip.
Depending on your travelling route, there may not be many places to eat, so you should pack some snacks and water just in case.
Make sure to have a spare tyre, a flashlight and battery cables when you drive in case you get a flat or your car battery dies.
When packing for Cottesloe Beach, make sure you have enough clothing for the trip. Include a mixture of shorts, jeans, shirts, and your swimmers. You may want to pack a light jacket or sweater in case it gets chilly at night.
You may also want to have a small first-aid kit with band-aids, antibacterial cream, hydrocortisone, and Tylenol. Don't forget to pack a couple of pairs of footwear, such as sandals and thongs.
Right before your trip, 48-72 hours in advance, confirm your travel details, flight, lodging, car rental (if applicable). You may want to look into travellers insurance, in case you experience injuries or theft.
It is also wise to carry some vinegar in case of stingers at the beach, enter the water slowly this gives time for the jellyfish or stingers to move away from you. Never run into the beach water!.
Final Thought
The anticipation of a future trip is always exciting. Many people get very anxious around this time and tend to forget a few things due to the excitement.
If you have your trip well planned or even create a checklist, you can ensure that you will not forget anything that you may need. It's never a good feeling to forget something because you rushed when packing.
The most important thing while you are on holiday is to just have fun. So go out there and enjoy your time at Cottesloe Beach! Your adventure is waiting!
Take a tour from Perth to Fremantle, book here for current pricing.

More Pages On Beaches
link to Can You Swim At Mission Beach?
It may surprise some people to learn that Australia has over 10,000 beaches along its coastline country-wide. There are practically countless sandy shorelines spanning the coastline that all over...
link to What Is It Like To Live Near The Beach?
Visiting the beach is a beautiful opportunity to see mother nature at its best. There's nothing quite like hearing the waves rolling in on a soft, sandy shoreline. While visiting the beach is a...