Australia is well known for a lot of things, but their beaches are by far their golden gems! With over 10,000 beaches to choose from, the country is full of opportunities to sunbathe and partake in many glorious beach activities.
Manly Beach, one of Australia's Northern Beaches of Sydney, is a beautiful sun-kissed golden sanded beach. It is located in Manly, New South Wales.
Visiting beautiful Manly Beach guarantee's plenty to do here like volleyball, beach hiking, surfing and swimming in the ocean pools. Manly Beach is one of Sydney's beaches located in NSW, This popular beach has three main sections known as the Queenscliff, North Steyne, and South Steyne.
For tours and bookings in and around Manly Beach click here to find pricing.

For even more things to do at Manly Beach view our list below.
Volley Ball
Beach walks
Build Sand Castles
Collecting seashells
Beach Hiking
Ferry Tour of the waters
Grotto Point Lighthouse
Dolphin Spotting in the waters
Boat rides
Sit and relax by the water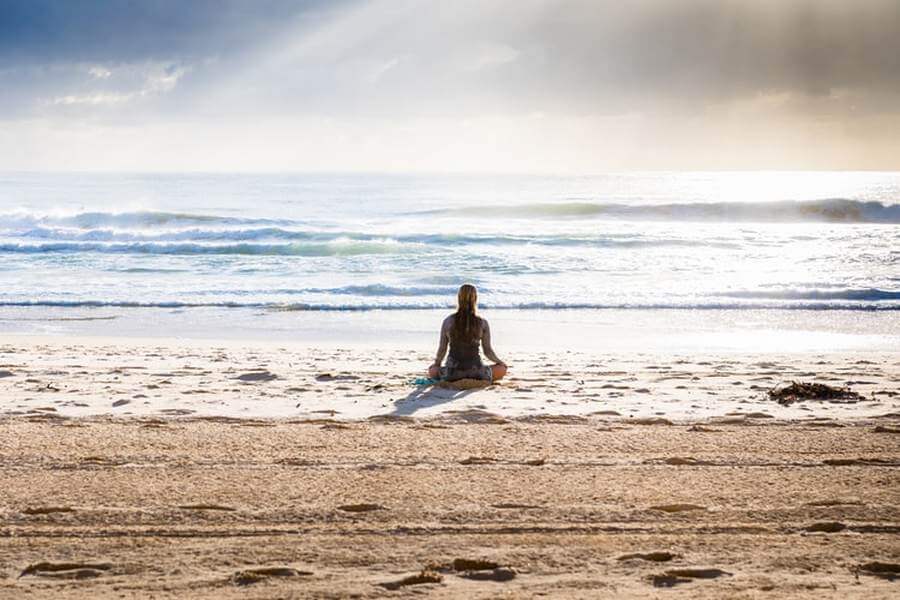 There is some talk of blue bottles in the waters at around 2 pm so be on the lookout for these unwanted gests.
Having a bit of an idea of all the great things Manly Beach has to offer its guests is key to the perfect beach day! Keep in mind this beach is very crowded so many people visit this beach!
There are a few other secluded beach areas nearby if you want a quiet dip please remember your beach safety at all times.
You will also find volleyball courts if you're up for a game or two of volleyball.
With plenty of beautiful views to take in while just walking the shoreline letting your toes get wet in the ocean, it's quite relaxing. You will find there are some handy water washing stations to get all that sand off your feet.
Our tip, if you're travelling to the beach and just want to take pictures its best to go in the afternoon, You then could head back at night time and see all of the city lights around the water's edge.
Google Map Of Manly Beach
Eating Out At The Manly Beach
The local yacht club offers day memberships with some excellent food choices and not to mention wine too. There are some nice picnic tables set near the beach why not grab some fish and chips at the fish market nearby. Just watch out for the seagulls as they also love fish and chips!.
Plenty of seagulls can be found around the beach so watch your food at all times!.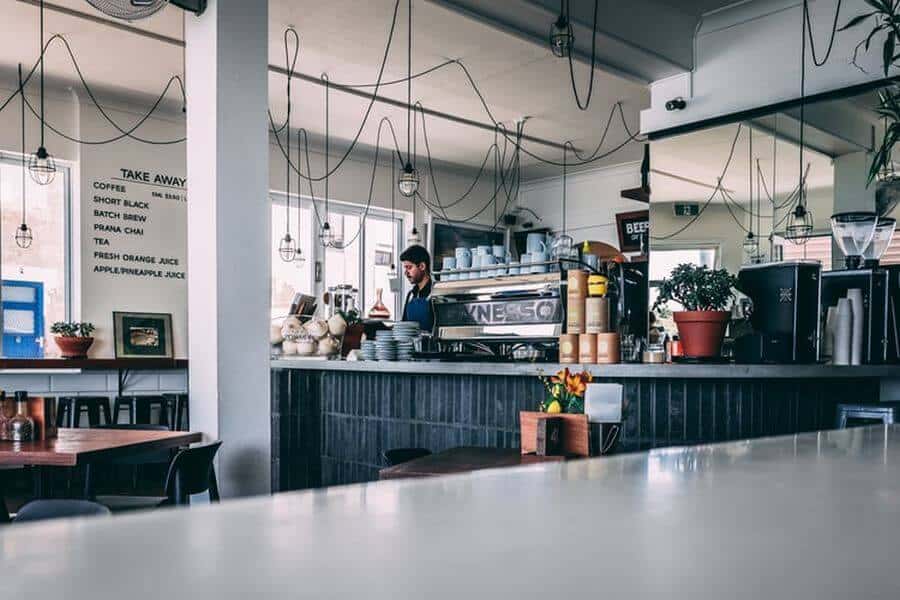 Try Out Manly Beach Hiking
The beaches in Australia are way more than generic beaches with sands and water. There is so much to explore and discover. With this in mind, beach hiking is at the top of the list of things to do at Manly Beach.
Coastal walks and hiking give way to stunning views of naturalistic areas and panorama scenes of the ocean.
Near Manly Beach, there is a 10km trail that connects a well-known bridge known as the Spit Bridge. This area is perfect for discovering other small beach areas and is really perfect for adventurous individuals.
It starts at the Queenscliff end of Manly Beach, also called the Manly Lagoon, and travel towards Shelly Beach. Along the way, there are the small beach areas and stark cliffs lining the walk.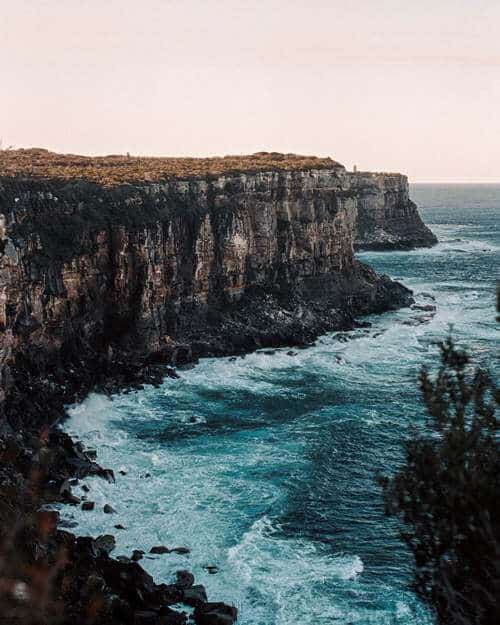 Travel On The Old Manly Ferry
Ferries seem a little old fashioned to some, however, they are still a stronghold on sea travel especially in places like Australia. The Manly Ferry has been in operation since 1855, ferries have been travelling the waters around Manly Beach to give visitors the experience of a lifetime.
More specifically, the Manly Ferry takes guests on approximately a 20 to 30-minute trip towards Circular Quay. This location provides an up-close and personal view of the famous Sydney Opera House. Throughout the journey, guests will also see the Sydney Harbour Bridge.
A day or two at Manly Beach should be enjoyed with a ferry ride as well. This unique opportunity gives guests the chance to travel by ferry if they never have and to do it while enjoying the beach! You can also find late-night ferries as well at Manly.
Don't go on the faster ferries take one of the older ones, and save $5.00 as you can enjoy the trip with more time on the water. Some visitors have reported even seeing dolphins while on a ferry ride at Manly.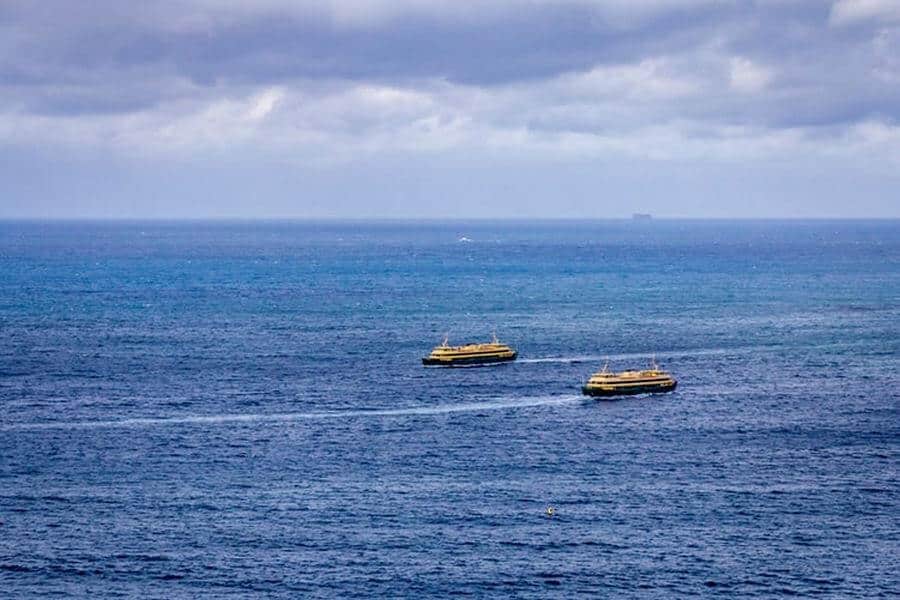 Learn To Surf At Manly Beach
Australians take surfing serious and with some rolling waves, its no wonder! The coastlines and beaches are full of perfect waves for all levels of surfing comfort. Surfing pros can head out into the water and experience the excitement first hand.
However, more novice surfers or complete beginners can take advantage of Manly's Manly Surf School.
Known as the best surf school for the Northern Beaches, Manly Surf School gives lessons to adults or children. They also offer group lessons or private lessons. This program is great and is extremely educational for those who want to take on Australia's brilliant waves!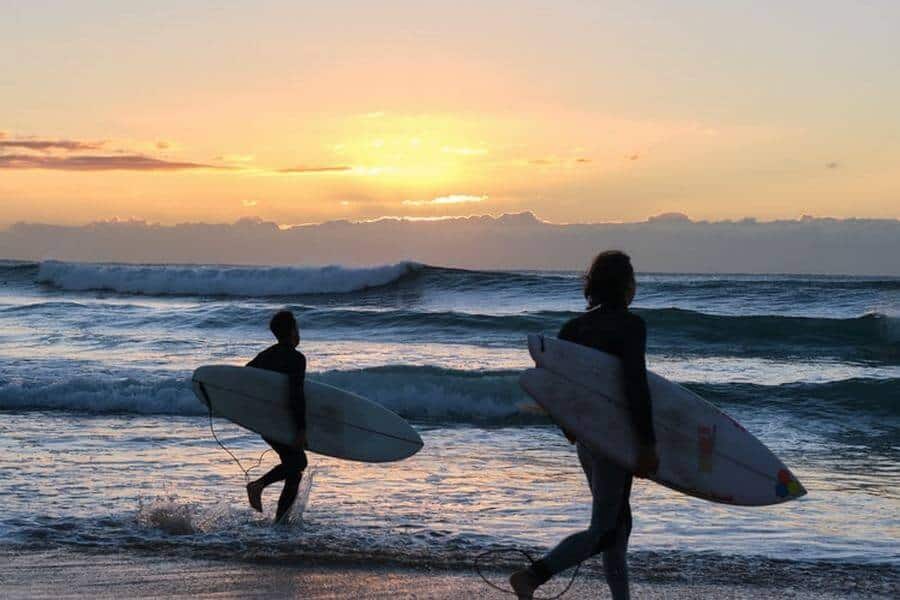 Visit The Grotto Point Lighthouse
Lighthouses are such a rich part of history as they were (and sometimes still are!) the paths of lights for ships and seafaring vehicles.
Manly Beach has a scenic walkway, dubbed Manly Scenic Walkway, which leads to the Grotto Point Lighthouse

. On the way to the lighthouse, the scenic walkway has many gorgeous trees and plants to view.
The lighthouse is located in the Sydney Harbour National Park and is a great place to visit while at Manly Beach. This lighthouse is still active and is near the Dobroyd Head.
The site is notorious for being a prime spot for bird watching as well so not only can the pristine ocean be viewed from this location but so can wildlife! This historical site is a must-see when visiting Manly Beach!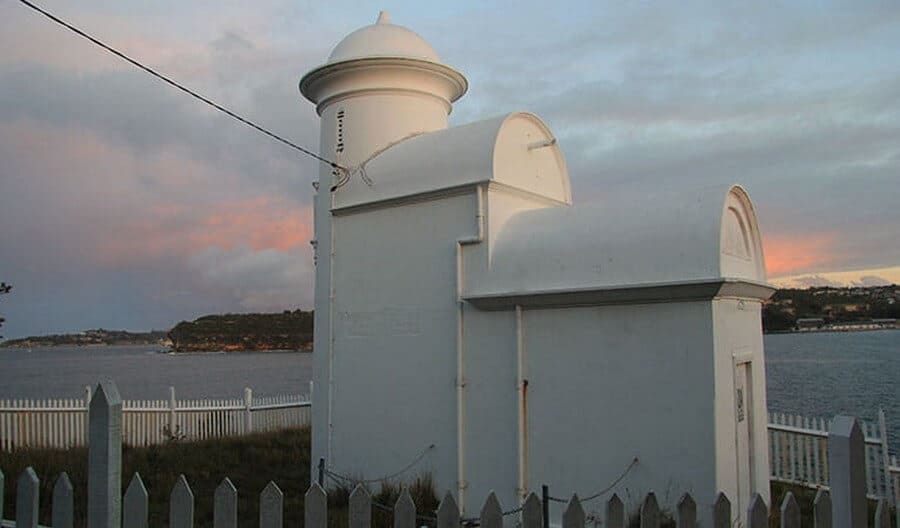 Experience Ocean Pool Swimming
Sometimes the waves of the ocean aren't for everyone. Syndey is very well known for its ocean pools. These calming ocean pools are areas with rocks bordering them and sitting along the shores. They are relaxing spots to enjoy ocean water without all the waves crashing around.
It gives the perfect opportunity to view the sealine as well. This ocean pool is called Fairy Bower Sea Pool is located more specifically to the South end of Manly Beach.
Visit The Manly Dam
Manly Dam is a bustling spot for fishermen and kayakers. It is also known for picturesque picnics and a great swimming hole due to its serene waterways. While it's a popular spot, it is still a quiet place to enjoy time with family or go for some peace of mind by oneself.
Kayaking is a hit at this location and there is actually a Kayak rental place nearby called Manly Kayak Centre to contact them Phone: (02) 9976 5057.
Take A Cycling Tour
Manly is known for its impressive 20km biking trails that are weaved throughout the city and throughout the Manly Peninsula lining the Manly Beach areas. This great tour offers up scenic views that cannot be matched anywhere else as well as a good workout!.
This tour proves that not everything at the beach has to be strictly sand related. Biking the trails will take guests on a cycling adventure of a lifetime!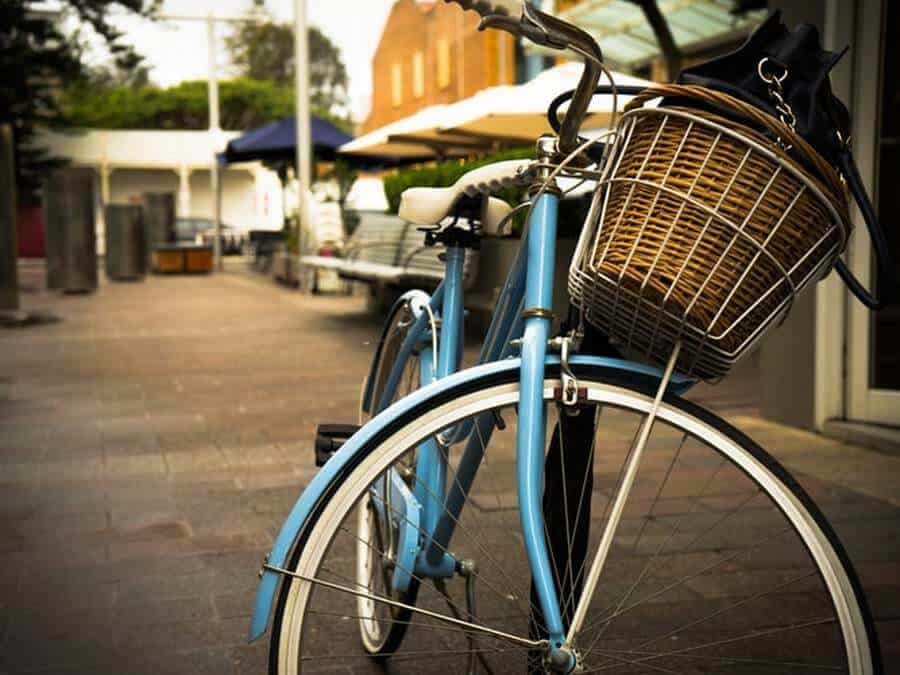 Catch The Ferry To Manly Wharf
The ferry is a grand point of interest for residents and tourists alike. It also travels from Manly Beach and extends to the Sydney Harbour. The Manly Wharf is the perfect spot to grab a bite to eat and explore local shops.
It provides an eatery experience and shopping experience that really gives beach-goers a break from the sand and sun!
Go Snorkeling At Manly Beach
Snorkelling is a unique way to experience sea life and marine life in Manly Beaches waters! There are a couple of snorkel tours, but the Manly Snorkel Tour is known to be the best.
This is through EcoTreasures (phone 0415 121 648) and they provide an up-close experience with beautiful Blue Groupers and other grand fishes.
The waters are calm and peaceful making the snorkelling experience even better. The tour will take guests to Shelly Beach that is accessible from Manly Beach.
This tour is perfect for those who have never snorkelled before and those who want to do it again! You can rent some snorkelling gear from the shop up on the hill nearby.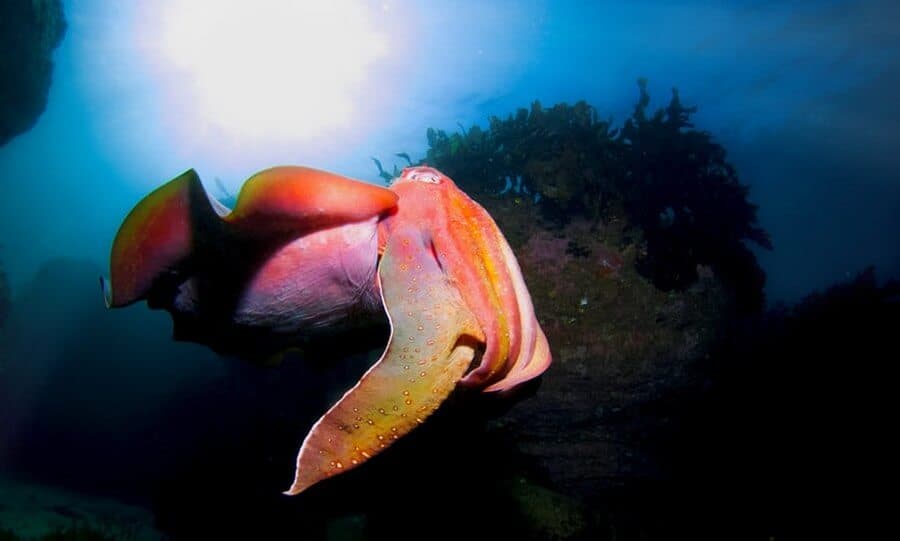 No matter what fun activity someone chooses to partake in at Manly Beach, there are lots of things to discover around this beautiful beach area!
For tours and bookings in and around Manly Beach click here to find pricing.

More Pages On Beaches
link to Can You Swim At Mission Beach?
It may surprise some people to learn that Australia has over 10,000 beaches along its coastline country-wide. There are practically countless sandy shorelines spanning the coastline that all over...
link to What Is It Like To Live Near The Beach?
Visiting the beach is a beautiful opportunity to see mother nature at its best. There's nothing quite like hearing the waves rolling in on a soft, sandy shoreline. While visiting the beach is a...