Community markets are an excellent way to enjoy local foods, crafts, and art, music, etc. These markets are truly a wonderful way to celebrate local communities all over the world. Queensland Australia is known for some of its community markets that can be found throughout the state.
Even though there are many markets sprawled throughout the coastal localities of the state, some are more intriguing than others. This is particularly true for the markets that are in Port Douglas. Port Douglas is tucked away in the northern part of Queensland and features some truly unique weekend markets for residents, tourists, and visitors to explore!
There are two distinct markets known to the Port Douglas area. These include the Port Douglas Markets and Mossman Community Market held on Saturday and Sunday. Both of these markets are supporters of locally grown foods, hand-made goods, regional foods, and clothing, just to name a few.
Both markets have a wide range of products to suit the tastes of just about anyone. The Port Douglas Markets are held every Sunday while the Mossman Community Market is held on Saturdays. Each one is uniquely different even while still offering some of the same items.
The Port Douglas Markets have been around since the late 1990s and supporting local businesses and craft people for over 20 years. There's no sign of them slowing down either! The Port Douglas Markets will surely continue to be a large part of the local community for the area.
In addition to the Sunday Markets, the Port Douglas Markets are held near locally owned boutiques along Wharf St that thrive during the market days as well.
In fact, these special boutiques add a bit more flare to the Saturday and Sunday markets. These boutiques aren't a major part of the markets though, however, they are worth mentioning since they are close to the Port Douglas Markets.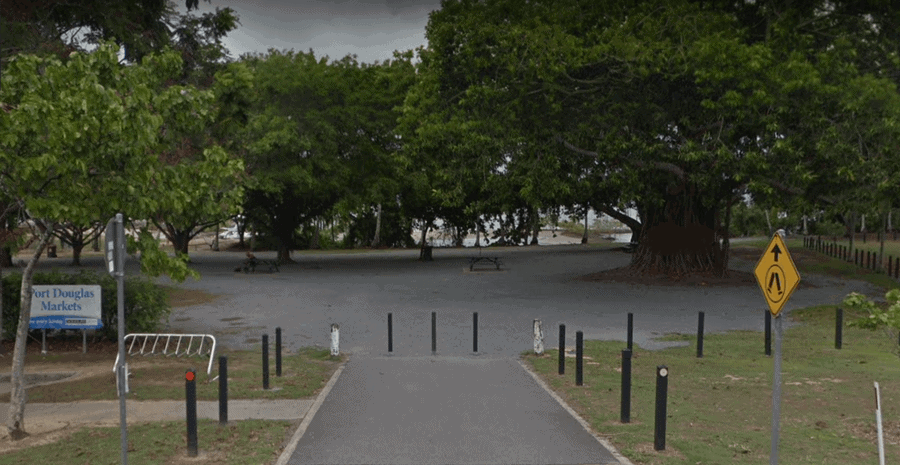 Where Are The Markets In Port Douglas?
Port Douglas isn't a terribly large locality but it has plenty of space for these local markets! Below is the information for the locations of both the Port Douglas Markets and Mossman Community Market.
Port Douglas Markets
The Port Douglas Markets are located at Market Park adjoining ANZAC Park specifically on Wharf Street. These markets also overlook the Daintree Rainforest and Dickson Inlet. These markets have also been associated with being near Rex Smeal Park and they have spectacular views of the ocean as well!
Visitors to the Port Douglas Markets will enjoy the sights, sounds, and local offerings. After all, ocean views are some of the best in the world!
Mossman Community Market
The Mossman Community Market is tucked away under the shade of ancient raintrees and within the gardens of St. David's Anglican Church. The market is considered to be off of Fox Avenue.
With the gorgeous gardens at the church and the raintrees shading the market, this market definitely has a natural appeal to it. This is a market that really celebrates local tastes as well as local natural beauty!
As expressed, the Port Douglas Markets are accompanied by the various boutiques that line Wharf Street as well making Sundays quite a treat for market-goers headed to the main markets of Port Douglas.
Between the local boutiques, the main Port Douglas Markets, and Mossman Community Market, the weekends are a special time in the Port Douglas area. Visitors can enjoy the great outdoors while shopping around for interesting trinkets and local specialities.
What Time Do The Markets Start In Port Douglas?
The Port Douglas Markets start on Sundays from 8 a.m. to 1:30 p.m (sometimes 2 p.m.) and the Mossman Community Markets start from 7 a.m. to 1 p.m. Because they only run for a limited amount of hours, it is a good idea to get there early.
This is to ensure that all of the best goodies can be found first! Although even with this said, the markets still have plenty of good things to choose from no matter what time patrons show up!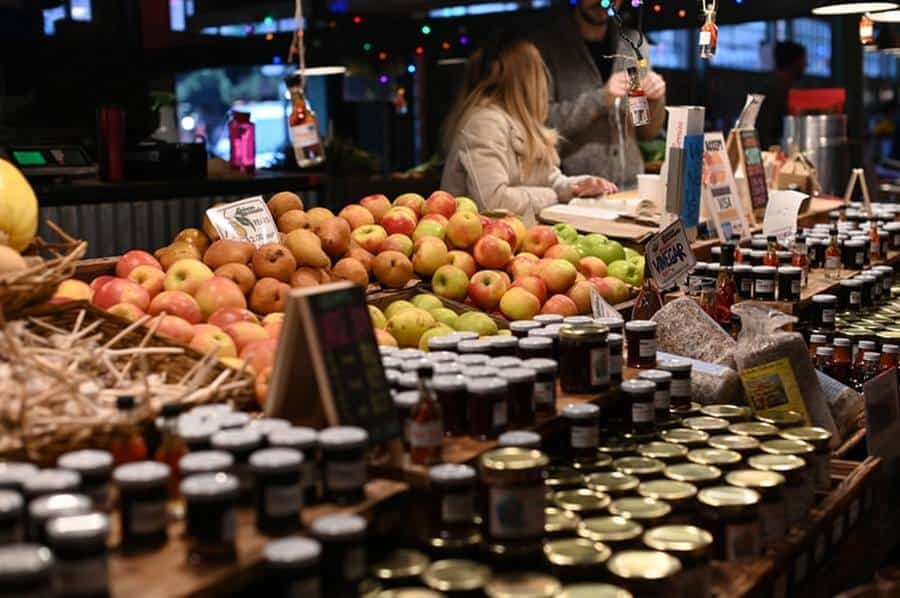 Items Sold At The Port Douglas Markets
These markets sell a wide range of products. There is literally something for everyone to find. Below are some of the items that can be found at each market when strolling the markets!
Items Found At Port Douglas Markets
Local produce from local farmers, including seasonal produce
Locally made food from local eateries
Jewelry
Artwork
Clothing
Exotic fruits
Screen-printed beach towels
Baby items
Wooden carved sculptures
Hand-made leather goods
Locally made treats like peanut brittle
Coffee
Items Found At Mossman Community Markets
Locally grown produce including exotic fruits and veggies
Spices
Herbs
Hand-made tea towels
Hand-made aprons
Baked goods like sweet cakes
Locally made keifer, kombucha, and kimchi
Locally produced goat chorizo, kransky, and salami
Coffee
Additional Boutiques And Treasures At Wharf Street And Rex Smeal Park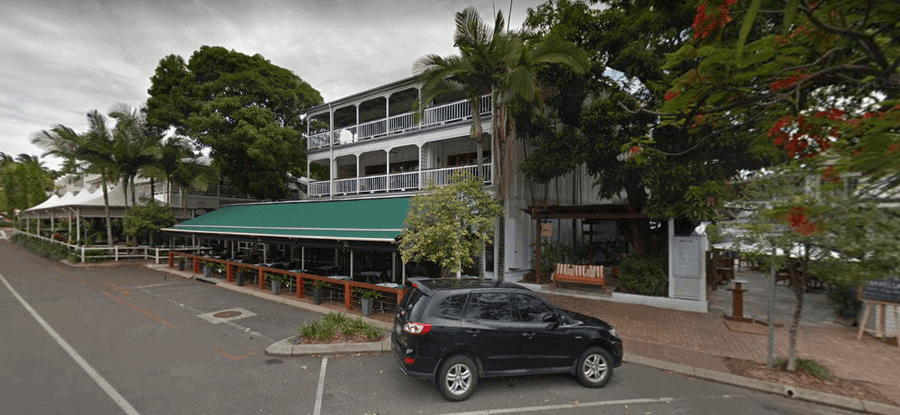 Oz About Oz, selling housewares, clothing, jewelry, and more (Wharf Street)
Crystalbrook Superyacht Marina, featuring various bars and restaurants for tidbits to eat (Wharf Street)
Wicked Willie's Jewellry, selling crystal and marble hand-made jewellry pieces (off of Macrossan Rd near Rex Smeal Park)
Port Douglas Shopping Centre, showcasing coffee, freshly squeezed juices, fashion wear, and much more (off of Macrossan Rd near Rex Smeal Park)
Ngarru Gallery, displaying gorgeous and unique indigenous artwork and artifacts (off of Macrossan Rd near Rex Smeal Park)
Ginni Boutique, selling edgy designer clothing, accessories, and shoes (off of Macrossan Rd near Rex Smeal Park)
These two special markets, along with the additional boutiques and treasures along Wharf Street and Rex Smeal Park are all iconic ways to celebrate Port Douglas at its finest.
The boutiques near Rex Smeal Park are still considered to be part of the Sunday market excitement for the Port Dou The markets prove to be a deeply rooted way to highlight and support local taste, flavours, and business!
Moreover, the markets within Port Douglas really showcase the area's diverse culture with a wide variety of tastes and offerings. Residents, visitors, and tourists will find the markets at Port Douglas to be quite a treat to explore. They are simply brimming with exciting things to discover!
Recent Posts