Getting married is one of the magical times in someone's life. There are tons of things to plan and layout for the most perfect day. One of the most key things to think about while planning for the big day is the location!
While there are plenty of fancy wedding venues that offer up some pretty spectacular ways to tie the knot.
However, considering a beach wedding is an absolutely stunning way to have a memorable wedding day. This is for both the guests and the couple!
Australia is full of majestic backdrops for the perfect wedding. More specifically, the beach stands out.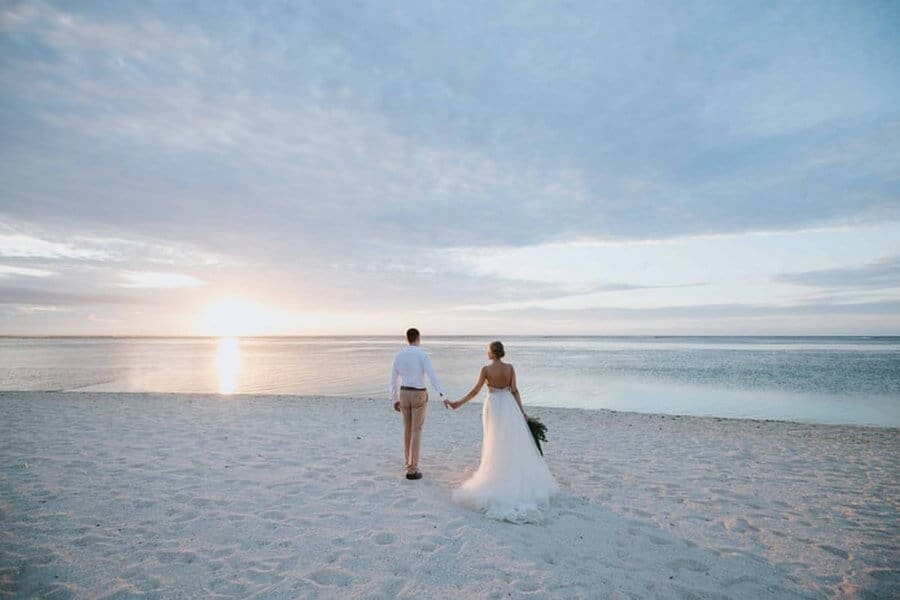 With over 10,000 beaches and beautiful coastlines as well as intimate islands with outstanding beaches, there are plenty of options throughout Australia.
But what locations are known to be preferred by those getting hitched? Below are the top 5 beach wedding locations in Australia!
1. Pearl Beach, New South Wales, Central Coast
This gorgeous beach is a hot spot for having a wedding ceremony. This includes lush greenery and an open ocean for backdrops! There are pros and cons to beach weddings and they can be similar.
Below are some of the pros and cons of considering this location.
Pros:
The beach is a deep turquoise with tan sands making for absolutely remarkable pictures on that special day.
There are companies that help set up beach weddings. These include licensed celebrants to officiate the marriage.
Wide-open space for comfort and naturalistic surroundings.
Minimal set up is needed, but it can be decorated to the bride or couple's desire.
Local restaurants make for fabulous reception locations.
Cons:
Privacy is not guaranteed at a beach wedding. Beaches can have other guests.
Weather can change at a moment's notice.
This location is loved by couples heading to New South Wales for exchanging vows.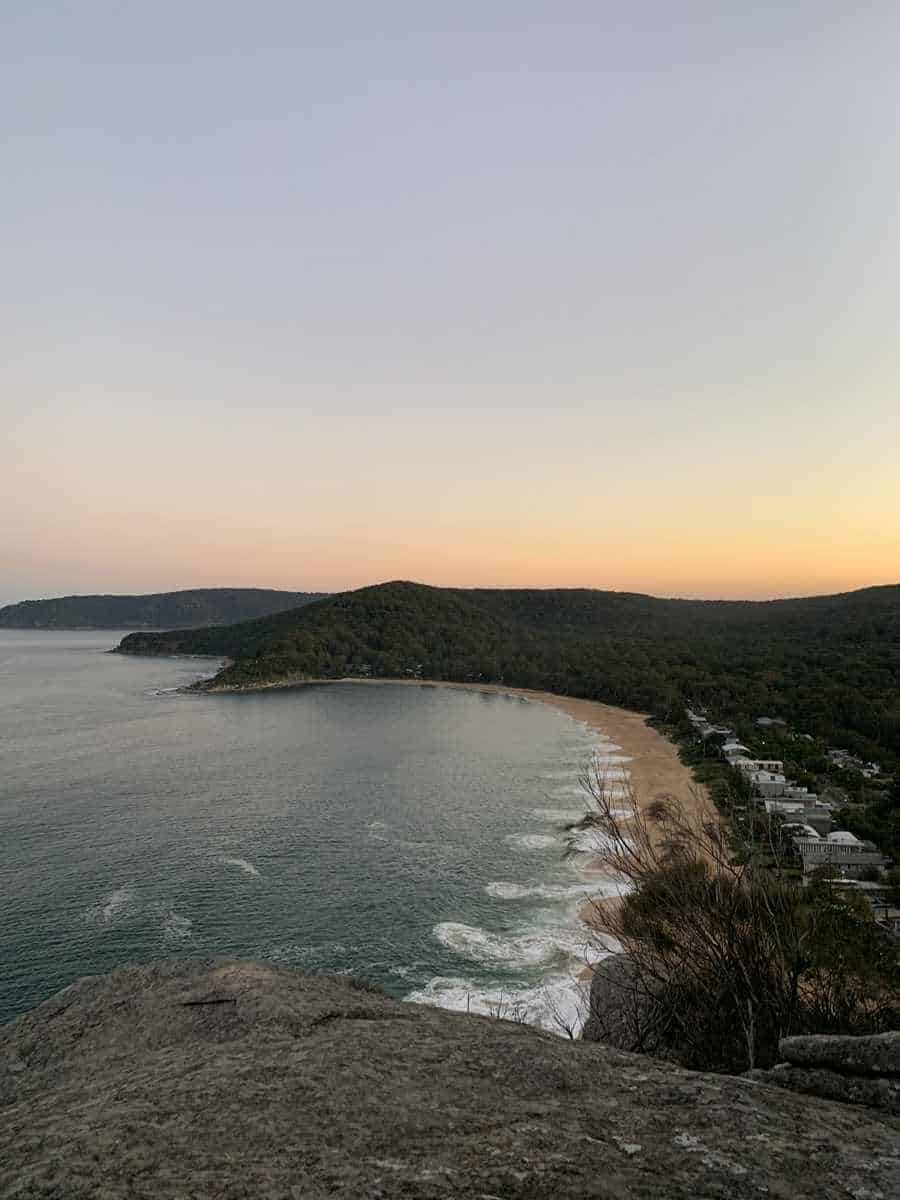 2. Cable Beach, Broome, Western Australia
With over 20km of white sand stretching out along this beach, it truly makes a gorgeous location to have a beach wedding.
The Indian Ocean

provides some of the best views of the sunset, making an evening wedding essential for truly unique wedding views.
Below are some other pros of this great beach location for weddings.
Pros:
The beach has lots of resorts nearby for receptions or accommodation. Resorts offer guests inclusive packages that have spa treatments, pools, etc. This makes perfect for wedding guests, bridal parties and the bride and groom.
The beach views into the Indian Ocean are truly magical. Even with such great views of the ocean, there are other wonderful sights to behold. This includes camel rental for riding into the ceremony!
This can be done through Broome Camel Sarafis where camel rides along the beach are their specialty!
Cons:
Staying at a resort can be pricey, but maybe worth it!
This beach wedding destination is truly one for the books with its gorgeous sands and waters. While the wedding is obviously the most important thing for the guests, there is also an opportunity to visit Broome while at Cable Beach. The charming town on Australia's west coast is perfect for weddings and relaxation!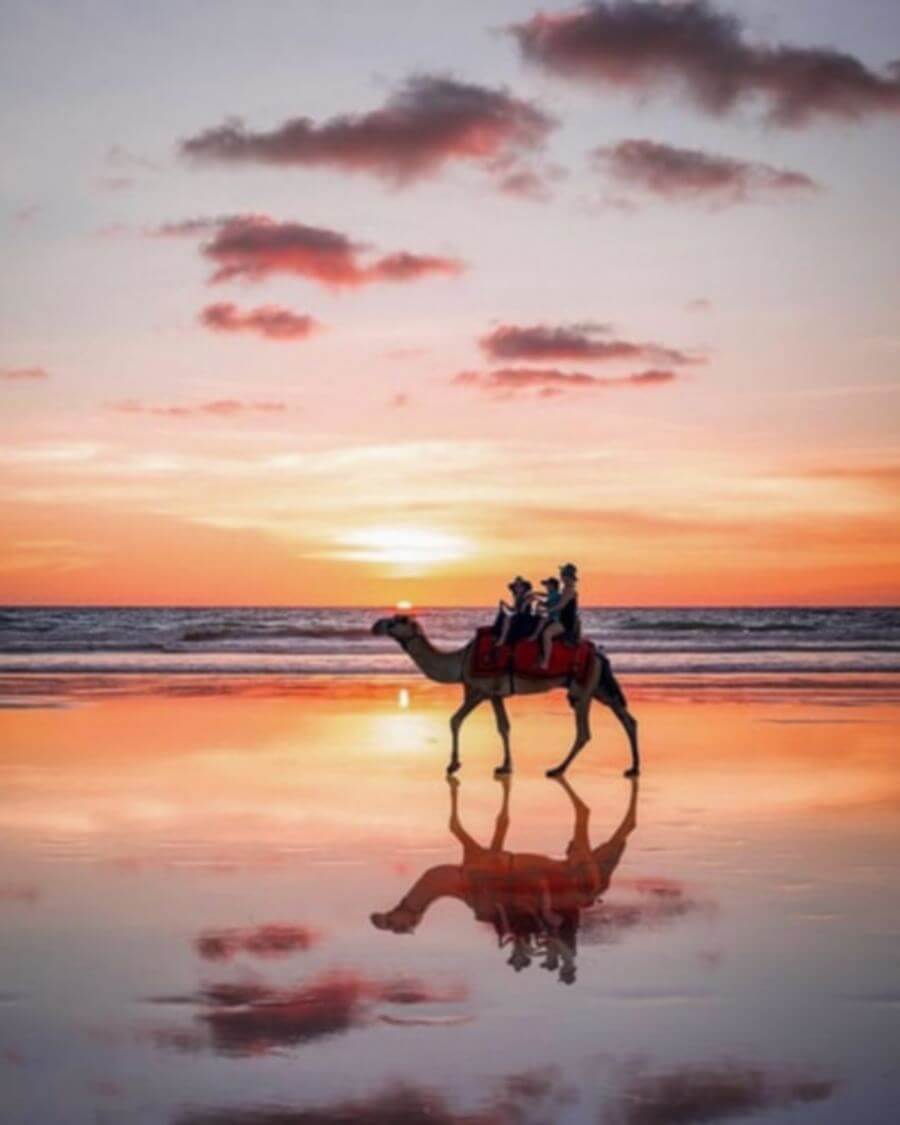 3. Whitehaven Beach, North Queensland
Whitehaven Beach has been called the best beach in the world. Located in the Whitsunday Islands cluster of over 70 islands off the coast of Queensland, this beach is a sparkling diamond jewel!
The beach is specifically on the Whitsunday island and is known for its immaculate sands that are made of silica.
This makes them uniquely soft and has exfoliating properties as well as being stark white. This is where the true beauty of this beach comes into play.
The mixture of stark white with the vividly blue ocean waters is one of a kind on this beach! Below are some pros and cons of visiting this idyllic beach wedding destination!
Pros:
It feels totally private since it is an island. While weddings can have the vibe of feeling like its just the bride and groom in that magical moment of tying the knot, this beach empowers this feeling even more!
It feels like the whole world has stopped and everyone is surrounded by the swirling teal waters and white sands as a soft breeze blows by!
Hamilton Island Venue services help to create a memorable wedding. Hamilton Island is the core island in the cluster of islands that make up the Whitsunday Islands.
Their wedding services are very exclusive and have set up for the ceremony and reception! To sweeten the deal, they also have accommodation for guests and the bride and groom.
They even offer a helicopter ride to Whitehaven Beach for the ceremony! Couples can also choose to get married on Hamilton Island and its beaches. There is a chapel, and stunning gardens to bask in.
Cons:
The only way to get to Whitehaven Beach is by plane or boat.
The expense of getting there and lodging there may shrink a guest list. However, for some couples, this may be a pro as well!
This is a popular wedding spot for a special ceremony!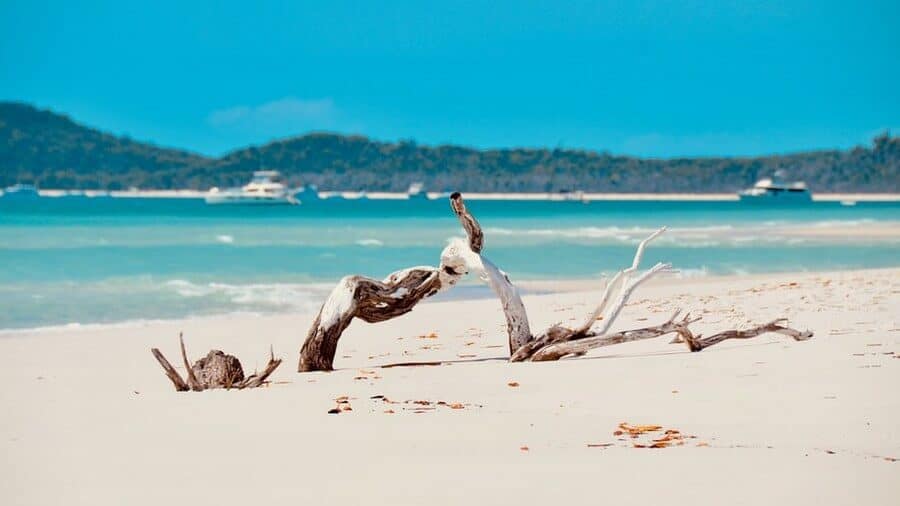 4. Turquoise Bay, Cape Range National Park, WA
Much like Whitehaven Beach, the Turquoise Bay has rich teal waters that meld into bright white shoreline beaches. There is something that really sparks up the romance about beaches with this colouring.
This wonderful beach area is located near Exmouth, Australia and is part of the Cape Range National Park area. It feels chic and so classy! Below are some other perks and cons about Turquoise Bay as a wedding spot!
Pros:
The beauty is just immeasurable. This includes the tropical marine life that darts among the reefs in the bay. When the tide is right, snorkelling is a treat. This is a magical way to end a wedding ceremony is by enjoying the reefs and fish in the crystal blue waters!
It's in a national park which adds to the overall beauty of the area. Guests and bride and groom alike can really soak in all the naturalistic surroundings on the wedding day!
There is a particular favoured spot among the bay for wedding ceremonies that lies between the Bay Loop and Drift Loop. This intimate spot makes for a gorgeous ceremony but also includes a wooden deck that can house a small reception. For those with small events, this location is a stunningly perfect choice!
Cons:
With the bay being a part of the Cape Range National Park area, there are fees associated to enter. If it is a car of people, this fee is charged by car. Any buses of people are charged $5.50 per person.
There can be dangerous currents, so if considering anything in the waters, people should be aware of the currents.
It can be crowded. Since it is a tourist spot, it is known to get pretty close-quartered.
Even with some cons, the overall vibe at this beach location is really special!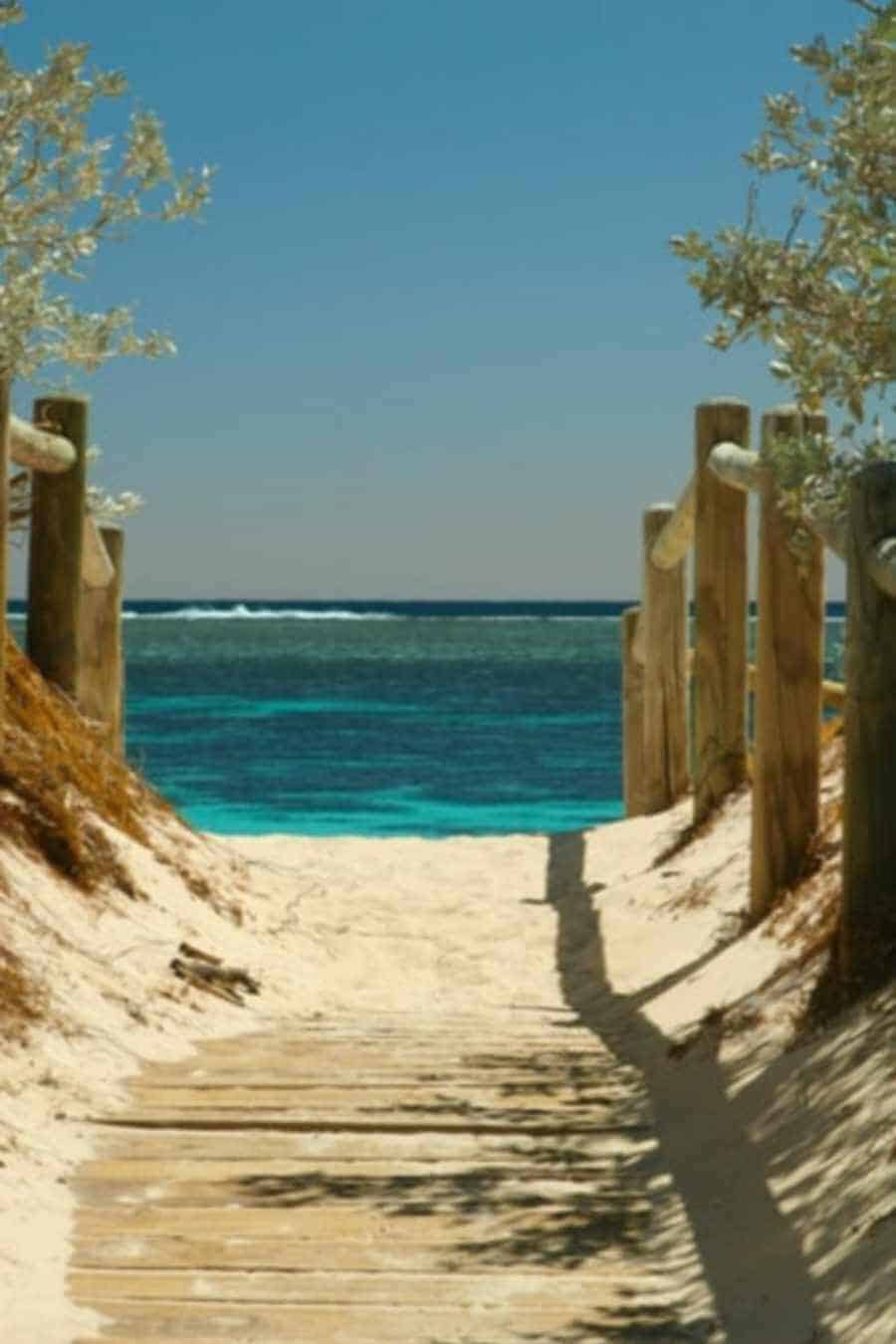 5. Byron Bay, New South Wales Australia
Byron Bay is home to soft rolling waves and gorgeous scenery that makes a beach wedding here ideal!
However, what really makes a beach wedding special in this bay area is the various venues that will help set up the beach area for the ceremonies! Below are some pros and cons of having a beach wedding in Byron Bay!
Pros:
Byron Bay is home to a couple of wedding venues that will plan, cater, and execute the perfect wedding day for couples! This elevates the stress of wedding planning on the bride.
From the decor to the "I, Do!" they've got the couple covered. The two big ones in the area are Byron Bay Weddings and Beach Byron Bay.
There are multiple beach areas to choose from for that special day! This includes the iconic Byron Bay Lighthouse. A wedding along the shoreline by the lighthouse is not only extremely pretty but also memorable for years to come!
Byron Bay is a coastal town with a magical buzz that guests and couples will enjoy. From shopping to restaurants to beach views, there's something around every corner!
Cons:
Like other locations, some beach areas can get crowded in the bay.
Byron Bay is welcoming to any couple who wants to tie the knot among their shores. It is a fabulous way to start a new life together!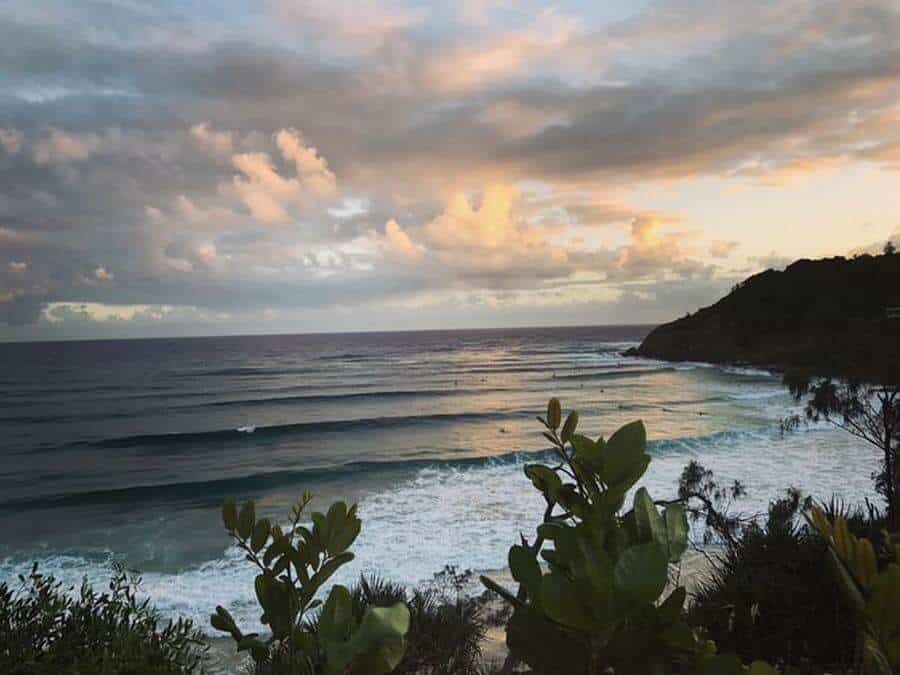 Beach Weddings: A Remarkable Way to Get Hitched!
Australia is full of stunning landscapes, seascapes, and oceanfront views along with fabulous weather! Having close family and friends gathered among some of these iconic shores is the best way to get hitched.
While traditional weddings are nice, beach weddings offer just a bit more to the atmosphere and overall vibe for marrying the person to spend the rest of one's life with!
It is more intimate and exclusive than a regular wedding! Whether it is through the use of a venue to make the beach experience the best ever or something a little more relaxed, guests will love the breezy choice of a beachfront, sandy wedding ceremony!
Not ready for a wedding just yet? what about some beach dating ideas for a perfect beach date, that could even lead to a wedding down the track.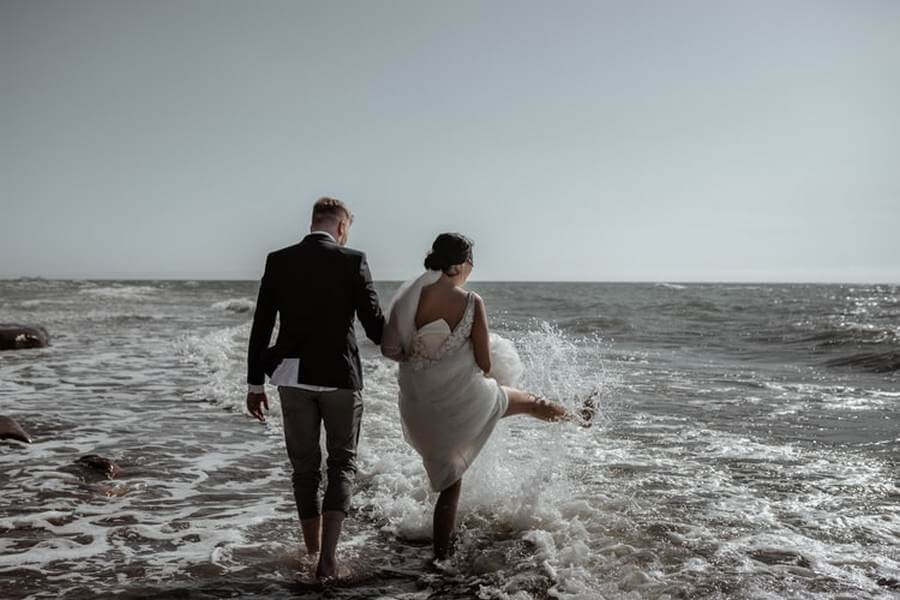 Can You Get Married On A Beach In Australia?
The big question already- Yes or No?
Let's take the time to answer a tough question for those who wonder: Can you get married on a beach in Australia? The answer is absolutely yes! There are no specific laws that say you can't be married to someone on a beach or in a parkland.
There are some rules that you do need to stick to in order to make your special day worthwhile.
Find out what it really takes and learn how to plan out your wedding easier. Follow on here for some simple beach proposal ideas if you're tired of going to weddings and ready to tie the not yourself.
More Pages On Beach Weddings
link to How Do You Plan A Beach Wedding?
Now that you're engaged it's time to pick the perfect location. No matter where you decide to take the big plunge, take the time to find the perfect spot. You'll no doubt want to have your friends...