Moore Park Beach is a true hidden gem located around 15km north of Bundaberg. And, as beaches go, it really is spectacular. It is a full 20km long and, as you're about to find out, there is something for you to do at every part of the beach.
If you're choosing Moore Park Beach as your next holiday destination, there are lots of places for you to stay so that you can really get the most of everything the area has to offer.
Moore Park Beach is a surfing beach. Going 4WD'ing is popular at the northern tip, towards the Kolan River. Swimming is popular at the southern end there is a seasonal lifeguard service. There are a variety of coastal walks but dogs are only allowed at the southern end due to migrating sea turtles.
Let's take a deeper dive into what a visit to Moore Park Beach can look like. Whether you're looking for a family break, a relaxing stay to reconnect with nature, or something a bit more adventurous, you can find something to do at Moore Park Beach.
1. Surfing And Swimming At Moore Park Beach
If you fancy getting some surfing in during your holiday, then Moore Park Beach is a good choice. The waves are suitable for beginners since they never get too high or powerful. So regardless of your level of experience, you can have fun riding the waves. If surfing's not for you, you can still enjoy a swim along the southern part of the beach.
While the official lifeguards only patrol during the Easter weekend, as well as public holidays from 8 am until 5 pm, there is an unofficial surf live saving club that patrols the beaches 7 days a week from 9 am until 5 pm.
The Moore Park Surf Life Saving Club

was founded in 1954 and has been patrolling the beach ever since, providing emergency search and rescue, first aid, and delivering surf safety and preventative programs to keep beach-goers safe.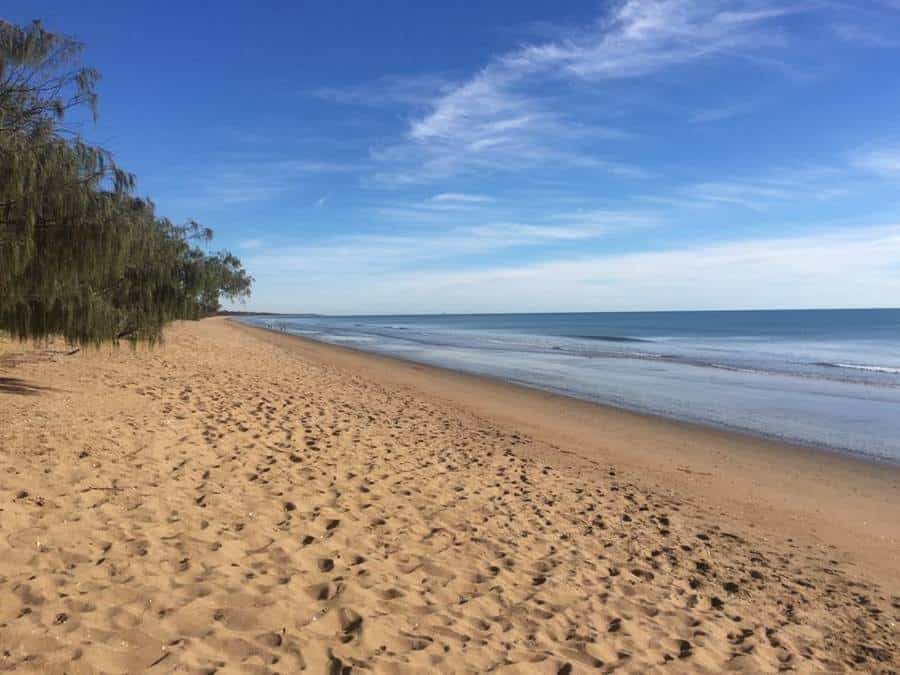 2. Walking Along Moore Park Beach
If walking is more your thing, then there are some beautiful coastal walks around Moore Park Beach. The coastal pathway walk is the most popular. It starts at the lookout point on Moore Park Beach and ends at Ray Townsend Park. It is around 4km long, taking about an hour in total.
Along the way, you can expect to see panoramic views of the coast, as well as get to experience close up some of the amazing wildlife and plant life that the area has to offer. Along the way, you can stop off at Nielson Park and Claude Dooley Park, so you can stretch the walkout with some relaxation and picnicking along the way.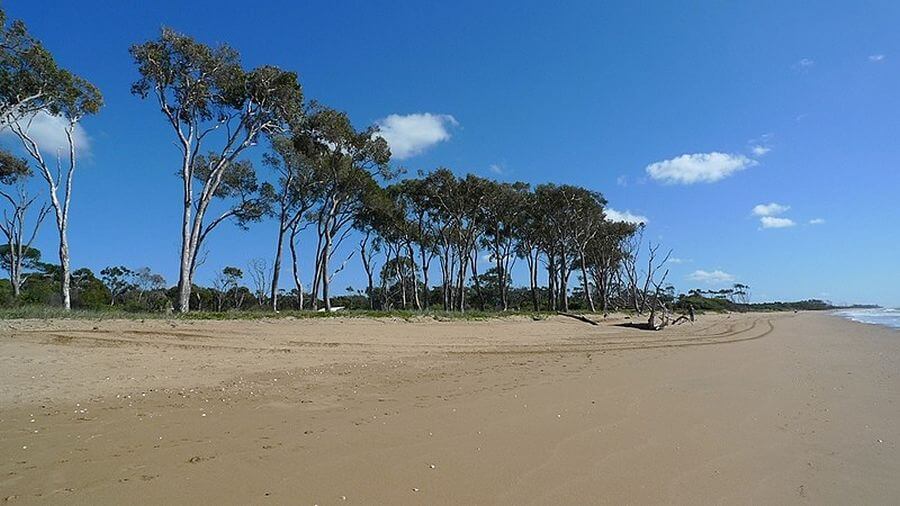 3. See The Wildlife And Birdwatching At Moore Park Beach
Moore Park Beach is a nesting site for loggerhead sea turtles during the summer months and, because of this, dogs are only allowed on the southern part of the beach. The area is also a nesting and breeding site for shorebirds.
These are found at the Moore Park Beach lagoon, where you can find the great Egbert, plumed whistling duck, black-winged stilt, royal spoonbill, and the Australasian grebe. This gives you lots of opportunities to spend time watching the area's amazing wildlife.
4. Fishing At Moore Park Beach
The great thing about Moore Park Beach is that you aren't just limited to your standard beach activities. It is also a great place to visit for people who are into fishing. There are some prime fishing spots at Moore Park Beach, where you can while away the hours fishing in a picturesque location.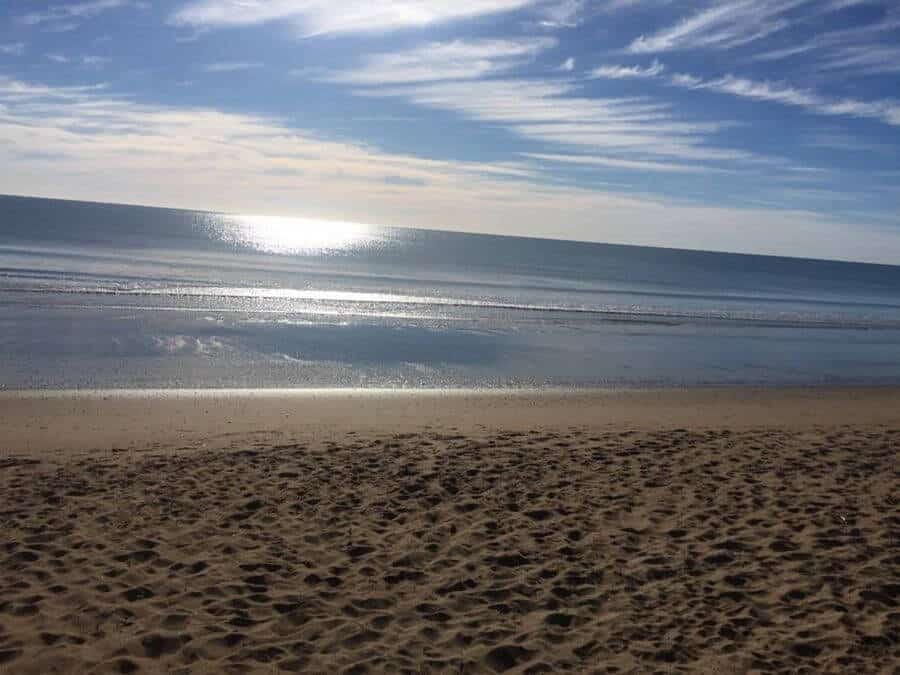 5. Go Driving Along The Beach At Moore Park
Another thing that sets Moore Park Beach apart is what happens at the northern tip of the beach. Here, you can take your 4WD out onto the beach and north along the coast. The views along this drive are truly spectacular and at the end, you arrive at the Kolan River.
As well as fishing, you can also canoe or boat along the river taking in the sights. At the mouth is the Kolan River Conservation Park which is a nesting and feeding site for migratory shorebirds.
Staying At Moore Park Beach
There are plenty of options for staying at Moore Park Beach. There are B&Bs overlooking the beach, as well as holiday parks where you can stay in a caravan, or cabin, or you can bring your own tent if you want to camp.
If you want to go out to eat, there are some lovely restaurants and there are lots of places where you can stock up on supplies.
Moore Park Creek
Here you can take part in some lure fishing for mangrove jack, estuary cod, flathead, and tarpon. You can also surface lure for trevally and tarpon. Kayak fishing is particularly popular here. The creek opens out into the sea of Moore Park Beach, where you can find flathead. You can also fish directly on the beach for whiting.
Kolan River Near Moore Park
The Kolan River

is a very popular fishing spot. The fish here can be seasonal, but it has some wide and shallow sandflats where you can find whiting and flathead, which it is perfect for both lure casting and bait fishing.
There are also smaller mangrove-lined tributaries and a mangrove system at the mouth where you can find jack, cod, black bream, mud crabs, and even salty barra.
There are holiday parks situated directly at the best fishing locations, so you can completely centre your visit around fishing if you want to. There, you can fully immerse yourself in the beautiful location and really dedicate yourself to the pursuit of fishing.
In Conclusion
A visit to Moore Park Beach is never dull. It is a perfect spot for all the family, with activities that everyone can enjoy. Whether you want to spend your time surfing the ocean waves, fishing, walking, barreling along the coastline in your 4WD, or relaxing and watching the amazing wildlife, you can find plenty to fill your time and really get the most out of your visit.
More Pages On Beaches
link to Can You Swim At Mission Beach?
Not all beaches are suitable for swimming for a number of reasons. Some of these areas are more practical for sand activities or photography. It is important to know whether or not a beach is safe...
link to What Is It Like To Live Near The Beach?
Visiting the beach is a beautiful opportunity to see mother nature at its best. There's nothing quite like hearing the waves rolling in on a soft, sandy shoreline. While visiting the beach is a...