Agnes Water and the town of 1770 have become more popular in recent years, but they still have the reputation of being a true getaway. If you are hoping for a holiday away from the hustle and bustle but as close to the water and nature as possible, this area is somewhere that you definitely need to check out.
The two towns are usually spoken about in the same breath because they are situated so close together but there are some differences between the two which mean that you might get a slightly different experience depending on which one you decide to make your base on.
You can't make a bad choice when deciding between staying at Agnes Water or 1770 because the whole area is just breathtaking. You'll get a slightly different kind of stay depending on where you choose, it's worth giving it some thought to making your visit perfect, and focus on enjoying yourself.
Whether to stay in Agnes or 1770 really depends on your individual needs. Agnes is slightly larger, has the majority of the areas amenities, surfing, and more places to stay. 1770 is much smaller and secluded and has calmer waters, fishing, cruises to Lady Musgrove Island, and deep history.
Choosing where to stay is definitely important when going on a trip. The feel of the area you stay in really does set the tone for the entire visit. So let's dig in a little deeper into whether Agnes or 1770 is the best location for you to stay.
Before you make a final decision about whether to stay at Agnes or 1770, it's a good idea to have a think about how you want your holiday to feel. Do you want to stay somewhere more active and where you have the convenience of having facilities close to hand?
Or are you looking for a stay that is as far away from everyday life as you can get?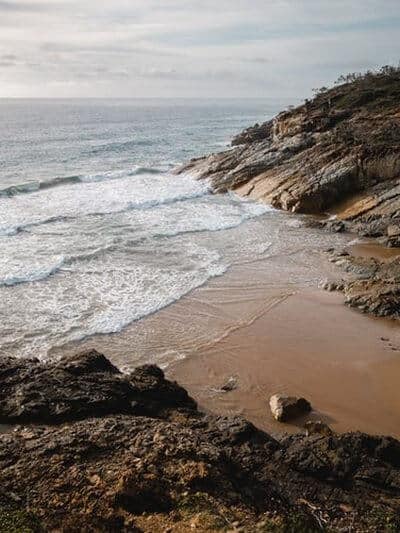 Facilities Around Agnes Water And 1770
Agnes is the bigger of the two towns (although it is still very small with a population of 1814). At Agnes, you will find a variety of facilities that can help your stay more comfortable. This includes a library, laundromat, service station, bank and ATMs, medical centre, and two small supermarkets.
In contrast, 1770 is very, very small, with a population of just 69. There are a few places to eat and a general store, so you do lose the convenience that you would get at Agnes. With that being said, if you are looking for somewhere that is secluded and quiet, then 1770 is a perfect choice.
Places To Stay At Agnes Water And 1770
You will also find more places to stay at Agnes than you will at 1770. There is everything from luxury hotels and spas, to hostels, to camping, and even beachfront glamping. So if you're looking for comfort, variety, and fun then Agnes is perfect for you.
There are also some lovely places to stay at 1770, including a campground, hotel, and a variety of lodges. Some of these operate with a no parties, no smoking, and no children policy. So a stay at 1770 is generally much more relaxed and quiet, and can give you the chance to connect with the area in peace.
The Water Surrounding Agnes Water And 1770
Agnes and 1770 are both literally metres away from the waterfront, which is why they are so popular with people who are looking to enjoy the water. The things you can do in the water does vary between the two, however.
The water at Agnes is great for surfing and swimming, with a main beach that is lifeguard patrolled and stinger safety nets. It is also the closest access point to the southern Great Barrier Reef.
The water at 1770, in contrast, is much calmer and more still, but it isn't as safe to swim in. The calmness does make it more suited to fishing, and you can hire an offshore fishing charter to do some ocean fishing during your stay.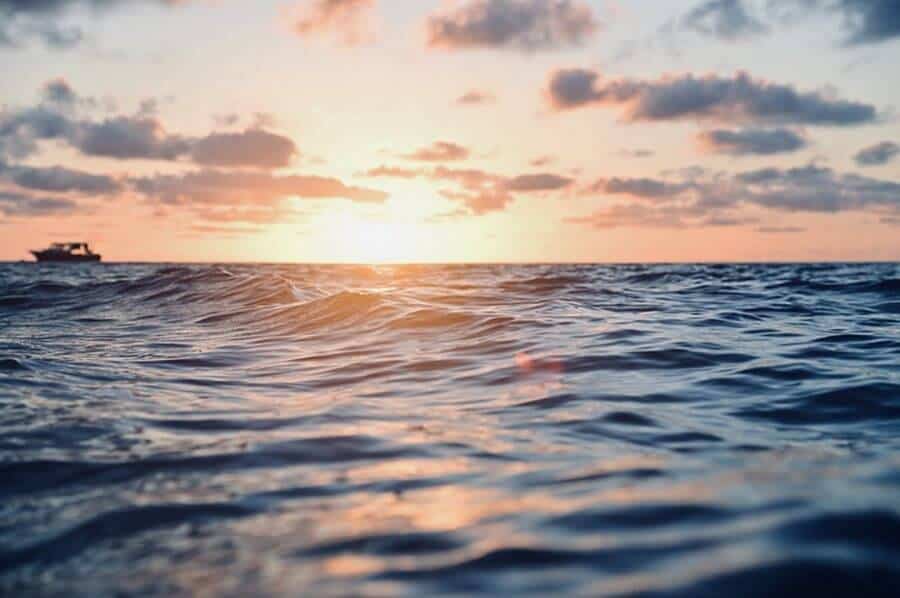 Things To Do At 1770 And Agnes Water
Both Agnes and 1770 have some amazing sites on their doorstep (but remember these are always accessible from either. because of how close they are).
In Agnes, you have the Paperbark Forest Trail, Horizon's Kangaroo Sanctuary, Agnes Water Museum, Red Rock Walking Trail, and the Discovery Trail. If you want to learn to surf, there are two surf schools: Lazy Lizard and Reef 2 Beach. There are a variety of beaches that you can visit and plenty of local wildlife.
1770 was the second landing point of Captain James Cook, and you can find Cook's Monument there. You can also catch a LARC (amphibious tour bus), a sunset kayak tour, take a day cruise to Lady Musgrove Island, or go on the butterfly walk.
Is It Better To Stay In 1770 Or Agnes Water?
This really comes down to you and what you want from your stay. If you're coming with children, want to surf or learn to surf, do some trail hiking, swim in the ocean, and have facilities close by then Agnes Water might be a better choice for you.
On the other hand, if you want a quieter adult-only stay, want to do some fishing, see the butterflies that migrate to the area, or immerse yourself in the history of the area then 1770 could work better.
How Far Is Agnes Water From 1770?
A lot of people consider Agnes Water and 1770 as being in the same place and this can make things confusing when you are planning your visit because they aren't the exact same town. They are actually 5.9km apart (from the centre of the towns). This is around a 5-7 minute drive or an hour's walk.
They are definitely close enough that you can rest assured you will be able to take in the sites and activities of both, but far enough away that it takes a little effort to get between the two and for the environment to be quite different.
Recent Posts