Agnes Water is perhaps best known as the most northerly surfing beach in Queensland, and surfers flock from far and wide to spend time at the beach there. But what you may not realize is that Agnes Water has quite a rich history, stretching back to the 19th Century, which is when it got its name.
But there is some debate over where exactly the name Agnes came from. It's time for a little deep dive into the history of Agnes Water!
The commonly accepted origin of the name Agnes Water is that the town is named after a coastal schooner that was lost at sea in 1873, somewhere off the coast of the main surfing beach. Others claim that it was named after the daughter of the first settler family, but this is unlikely.
Looks like we have a little historical mystery on our hands. Let's take a closer look to see if we can find out which is the true story behind the name of Agnes Water.
The area where Agnes Water now sits was initially inhabited by the Meerooni tribe, who are part of the southern Gurang nation. European settlers arrived in the area in the 18th Century and, in fact, nearby 1770 was the second landing point of James Cook in, well, 1770. Agnes Water itself wasn't established until the late 1800s, although there had been some farming in the area before then.
The family credited with founding the town itself were the Clowes. Daniel and Rachel Clowes started leasing the land in the 1870s until his death in 1891. The initial homestead that he built grew into the town that we know today, and there is a memorial to him and his family in the area. So where did the name Agnes Water come from?
In 1873 a coastal schooner called the Agnes set sail from Pancake Creek and was lost at sea. The area where it is widely believed the ship was lost was the sea just off the coast of Agnes Water Beach. The idea is that the town was named in honour of the ship that was lost so close to its shores.
There is no official record of this, but it does seem pretty plausible and the timelines do add up.
The other theory is that the town wasn't named after the ship Agnes at all, but it was named after the daughter of Daniel and Rachel Clowes, Agnes Clowes. There are a few holes in this theory, however. The first being that the timelines don't add up, since the Clowes arrived in the area with only their first son, William.
The other being that there is no record of them having a daughter called Agnes at all. The only record is of them having two sons – William and Daniel Jr., who both left the area after their parents' deaths. The confusion may have come about because the original lease was named after one of their children, but that was William.
So, there we have it. It does seem that the most popular theory of where the name came from (after the ship Agnes) does seem to be the most plausible and the most likely explanation. Mystery (probably) solved!
Is Agnes Water A Good Place To Live?
It all depends on what you want out of life. If you value the hustle and bustle of a busy metropolitan life, then Agnes Water probably isn't for you. But if you're looking for a quiet life, with plenty of opportunities to spend time outdoors and convening with nature then you're onto a winner with Agnes Water. It is surrounded by two natural parks, not to mention the amazing beaches and surfing opportunities.
Living in Agnes Water means being part of a tight-knit, friendly, and helpful community. It means living your life in a paired-down way that brings you closer to nature as well as giving you the chance to "find yourself" and what is really important to you. Settling there is becoming more popular, and the population is slowly creeping up. But, as of now, it still has that genuine remote feel.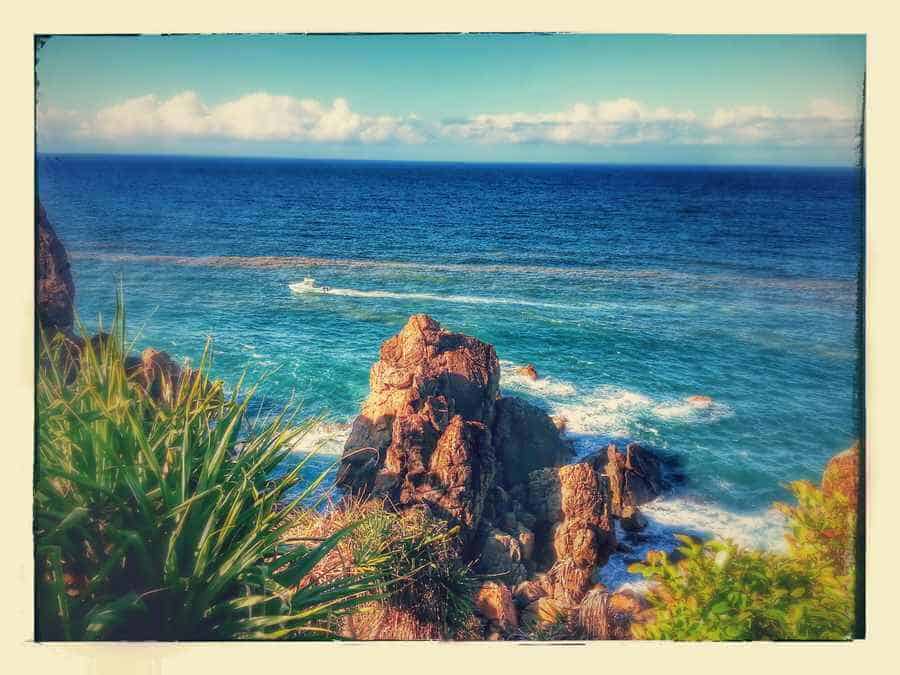 Is Agnes Water Worth Visiting?
If you don't fancy committing to living the outdoor life for the rest of your life, you can still get a taste of it by visiting Agnes Water. It is becoming a popular destination for holiday-makers and has accommodation that ranges from luxury hotels to campgrounds. So whether you are a backpacker or you prefer comfort on your holiday, you can find somewhere to stay that fits you.
There are so many things to do in and around Agnes Water. Of course, most people think immediately of surfing, and it is true that Agnes Water Beach is a great surfing location and is perfect for beginners. There are a couple of surf schools in Agnes Water so if you want to learn to surf, now's the time.
Agnes Water isn't just a surfing town, however. There are lots of other experiences that you can have that will make your visit worthwhile.
Paperbark Forest Trail
Red Rock Walking Trail
Horizons Kangaroo Sanctuary
Deepwater National Park
Eurimbula National Park
Agnes Water Museum
Chinaman Beach
Discovery Trail
Sunset Kayaking (at 1770, around a 5-minute drive away)
Offshore fishing charter (at 1770)
LARC tour (at 1770)
Day cruise to Lady Musgrave Island (at 1770)
Cook's Monument (at 1770)
Butterfly Walk (at 1770)
You will never be stuck for something to do at Agnes Water and you will come back from your visit feeling energised, connected, and with plenty of memories and stories to tell.
In Conclusion
The story behind the name of Agnes Water does seem to be that it was named after a coastal schooner that was lost off the shore of Agnes Water Beach and, really, it is a touching memorial to the lives that were lost.
Modern-day Agnes Water is a popular place to visit, especially with surfers, and there are more and more people who are choosing it as a place to live. If you do get a chance to visit, you will see why.
More Pages On Beaches
link to Can You Swim At Mission Beach?
It may surprise some people to learn that Australia has over 10,000 beaches along its coastline country-wide. There are practically countless sandy shorelines spanning the coastline that all over...
link to What Is It Like To Live Near The Beach?
Visiting the beach is a beautiful opportunity to see mother nature at its best. There's nothing quite like hearing the waves rolling in on a soft, sandy shoreline. While visiting the beach is a...