Agnes Water is around halfway between Bundaberg and Rockhampton and is the closest access point to the Southern Great Barrier Reef. It was named after a coastal schooner called Agnes that was lost in 1973. It is also absolutely beautiful, secluded, and relaxed.
At Agnes Water, you can also find the tiny town of 1770 (Seventeen Seventy), which was the second landing site of James Cook

. So the area has history, it has amazing wildlife, but what about if you want to spend some time in the water? Let's have a look at the beaches opportunities at Agnes Water.
Beaches at Agnes Water is relatively safe. The main Agnes Water Beach is patrolled seasonally, although some of the surrounding beaches are not. There are stingers during stinger season but there is a safety net at the main beach. There can be some rips during low tide so caution is advised.
If you're hoping to spend some time in the water when you visit Agnes Water, you are in luck. Swimming is a very popular activity in that area and you can find plenty of people headed to the beaches to enjoy the water when the weather is nice. There are some differences between the beaches in the area, however.
This is the main beach at Agnes Water and it is the most developed for tourists. This is the only beach in the area patrolled during weekends and holiday periods, so if you are planning on swimming with children, this is probably the best for you.
The beach is pretty big at around 5km long, so even on packed days, you should be able to find enough space without feeling crowded.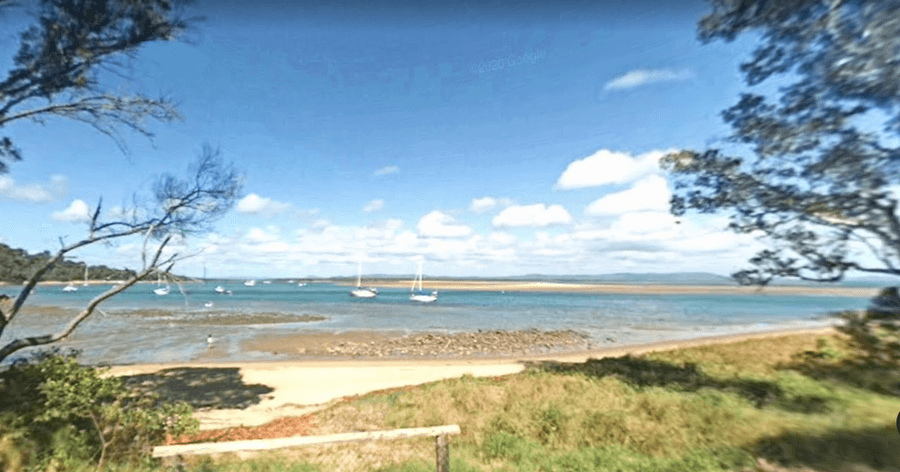 Chinaman's Beach And Workman's Beach
If you want to get away from the madding crowd, there are some more secluded beaches in the surrounding areas. Some of the most popular are Chinaman's Beach and Workman's Beach. These beaches are not patrolled, so you are unlikely to find crowds of families there and that can make them a lot quieter and calmer.
You can swim in the water at these beaches but you do need to be a lot more careful because if you do get into trouble there won't be any lifeguards on hand to help you.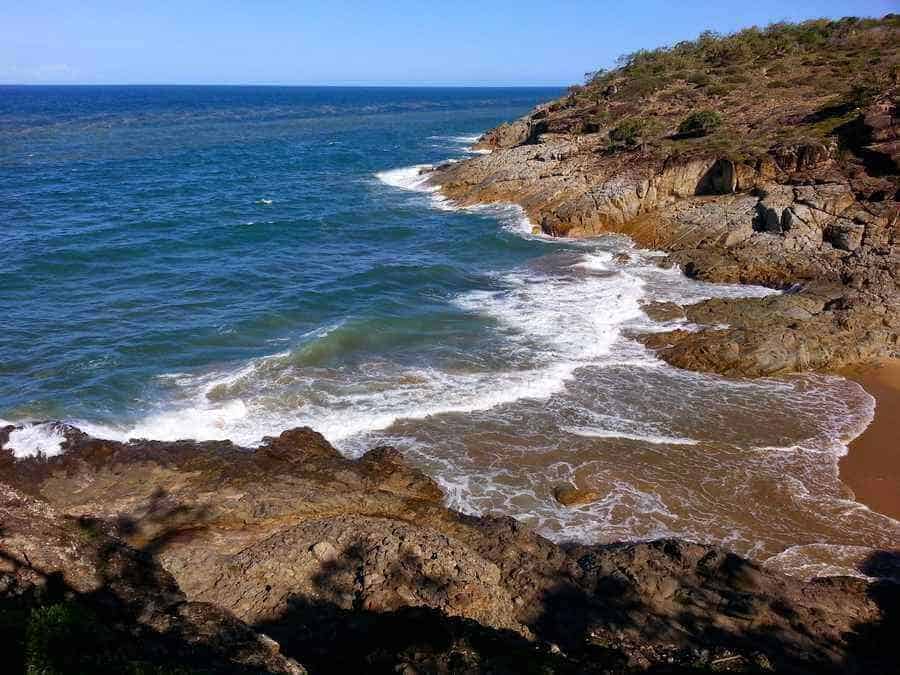 1770 Beaches
There are beaches at 1770, and it is one of only three places in Australia where you can watch the sunset into the ocean. The water here can seem much calmer because most of the beach doesn't receive ocean waves.
This calmness can be deceptive, however, because there is deep water here and strong tidal currents, as well as no lifeguards. So if you do swim here, you do need to be very careful.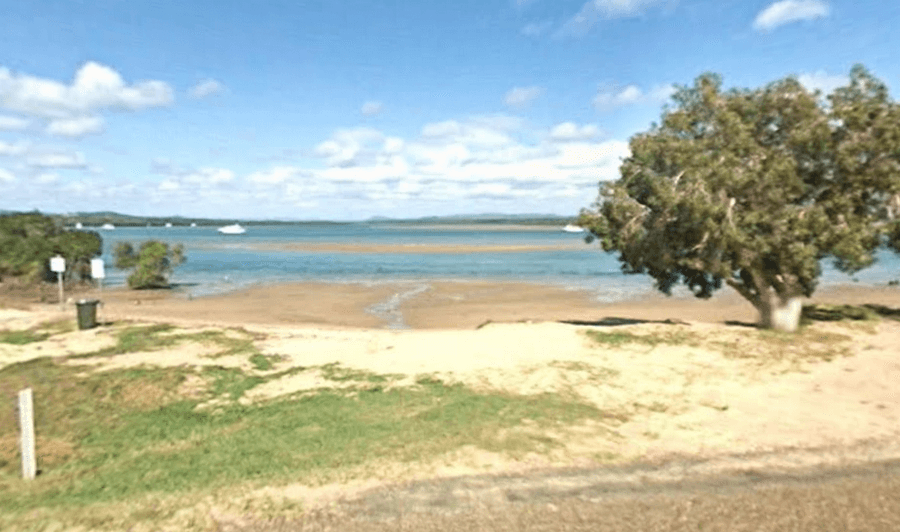 Agnes Water Beaches In The Winter
Agnes Water has a subtropical climate all year round, but it is definitely cooler during the winter months. Some people can find summer in Agnes Water to be unbearably hot so prefer to visit between April and October.
If you do this, you don't need to worry about missing out on enjoying the water because it will still be warm enough to swim. It is at its coolest in June and July, but not so cold that you won't be able to stand it.
Agnes Water Beaches In The Summer
If swimming during the winter doesn't sound right to you, you might prefer to visit Agnes Water during the summer. It will be very hot and humid but swimming can definitely help you to feel cooler and the water will be lovely.
The usual caution should be taken during the summer months of only being in the sun in the morning and late afternoon, and staying in the shade in the middle of the day. Use plenty of sunscreen, wear loose clothing, and make sure that you stay hydrated.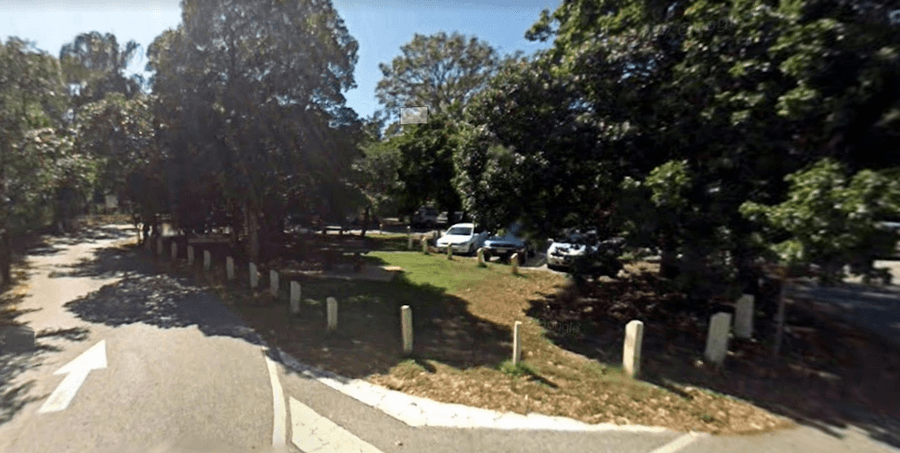 Stingers In Agnes Waters Beaches
There are stingers in the water around Agnes Water, especially during stinger season which is from October to May. Stingers are jellyfish that can be very dangerous, and even lethal. The two most dangerous stingers that you find in Queensland are the box jellyfish and the Irukandji jellyfish.
The box jellyfish sting can kill within minutes and the Irukandji can incapacitate you almost instantaneously. With that being said, there have been relatively few deaths from stingers since records began in 1883 recording 80 confirmed deaths. Even so, keeping yourself is important when you are swimming in waters that could have stingers.
Thankfully, you don't need to worry too much about stingers if you go swimming at Agnes Water Beach, and this is for two reasons. The lifeguards will be keeping their eyes peeled and there are also special safety nets in place that can keep stingers away from the water by the beach.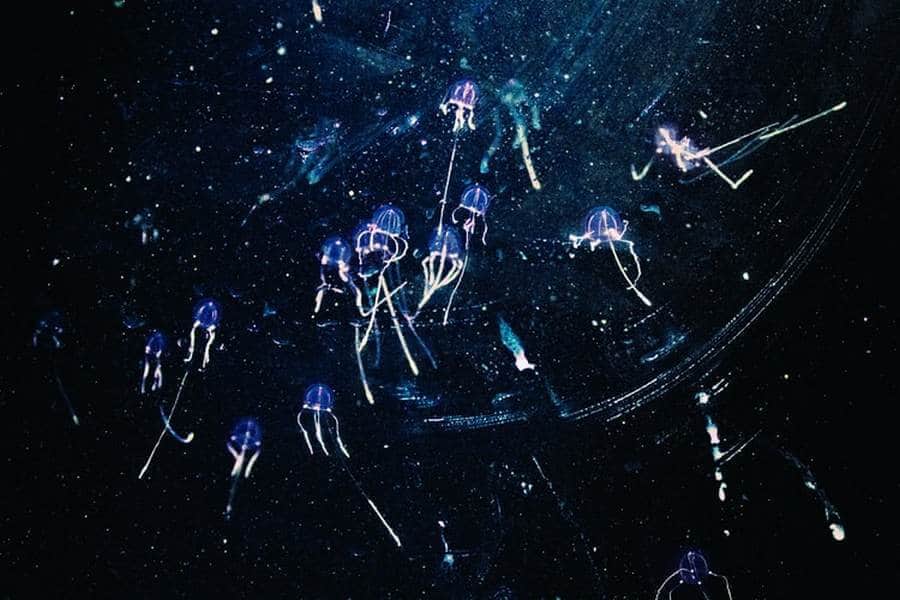 Riptides At Agnes Water Beaches
Another danger when swimming in the ocean is rip currents. And the water at Agnes Waters does have its share of rips. If the swell exceeds 1m, you can expect rips to be present, especially at low tide and further up the beach.
There can be up to 30 rip channels that cut across the lower section of the bar, so it is a good idea to stay aware of your surroundings and cautious when you are swimming in the water, even with the lifeguards watching on.
If you do get caught in a rip current, you should try to stay calm. Even if it feels like it, the rip isn't going to pull you away from the shore or out into the ocean. Try to float as much as you can while you call and wave for help.
If no help is coming, don't try to swim directly towards the shore because this will tire you out to potentially dangerous levels. Instead, swim parallel to the shore until you get to a point where the rip stops and then make your way to the shore.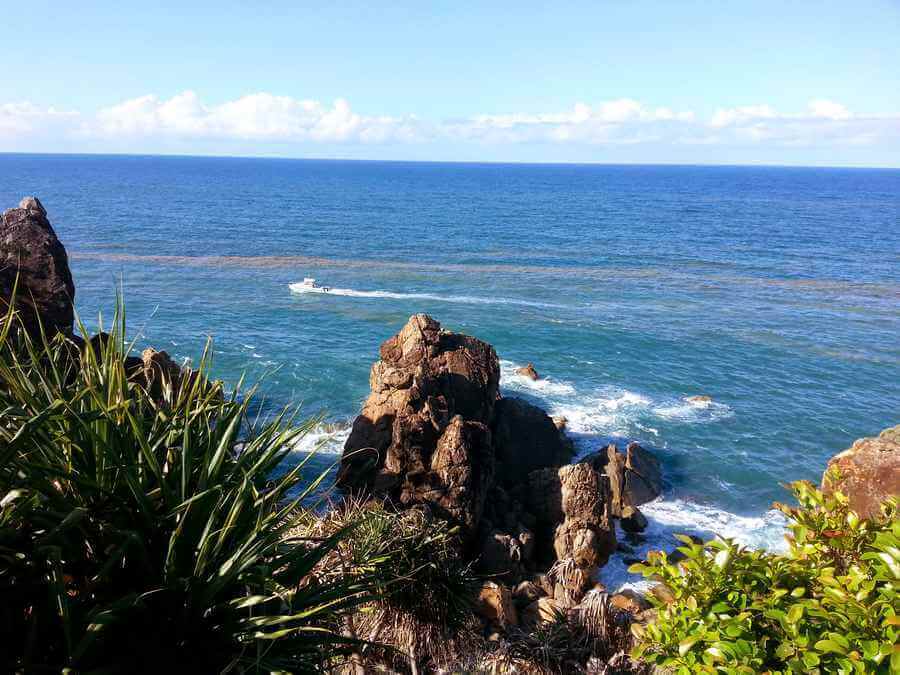 The Bottom Line
Agnes Water is a beautiful part of the Queensland coast that has become many people's favorite place to visit. It used to be thought of as a hidden gem, but it is slowly becoming more well known and more heavily visited.
Swimming in this area is generally safe, especially at the main patrolled Agnes Water Beach, and being in the water in such a picturesque location can be one of those moments that stays with you forever.
More Pages On QLD Beaches
link to Can You Swim At Airlie Beach?
Queensland, Australia has many popular beaches that are both idyllic and fun to swim at. Not all beaches in Australia are safe to swim at but Queensland is home to many that are suitable for...
link to Can You Swim At Horseshoe Bay?
Australian beaches are some of the most iconic spots in the world. They often feature stunning soft sands and pristine waters. However, not all of Australia's beaches are suited for swimming. Some of...