Outdoor markets are found all over the world. These iconic shopping stalls are a fabulous way to enjoy the local tastes and community within the surrounding area. One of the most enjoyable places in the world to visit outdoor markets is Queensland Australia.
All throughout the beautiful eastern state of the country are various outdoor markets that draw in lots of visitors every week. This is particularly true for the Palm Cove part of the state! But what are the markets like in Palm Cove?
With almost 130 different stalls to browse, Palm Cove is one of the must-see spots for markets in Queensland. There have been upwards of 145 stalls. It really just depends on how many vendors register to set up a market stall. Regardless, there is absolutely no shortage of things to choose from.
The markets within Palm Cove are operated by The Rotary Club of Cairns Sunrise and they take great pride in providing the community with these markets. In 2015, the markets were known as a smaller event and weren't as large as they are today.
Since 2015, the Palm Cove Markets have really blossomed into what they are known as today.
The Rotary Club that oversees the Palm Cove markets tries to ensure that the markets stay exciting while supplying the community with sustainable products.
Moreover, they really strive to make the markets a hub for creative minds to gather and share various art and hand-made items. Considering the popularity of the markets at Palm Cove, there's no question that they are doing their job just right!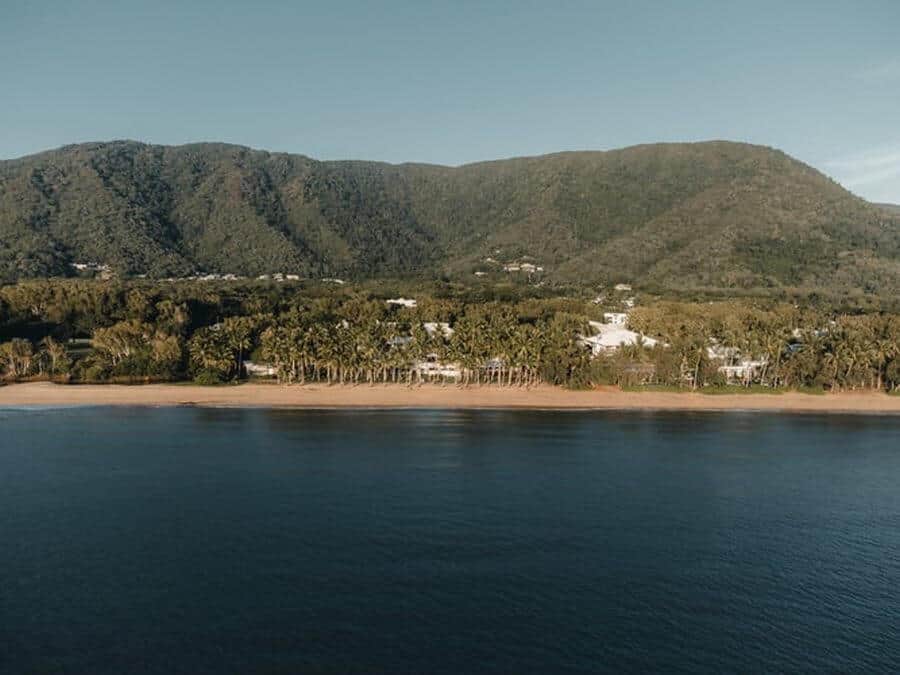 Where Are The Markets In Palm Cove?
The markets at Palm Cove are held along the gorgeous stretch of the Williams Esplanade. More specifically, this is along the streets of Harpa St and Cedar Rd. Visitors to the markets will be delighted to see an idyllic stretch of paperbark trees and palms as well as a remarkable view of the ocean.
The roads are closed to traffic during the day of the market (4 a.m. to 4 p.m.) to ensure that everyone stays safe and has free reign to explore all the markets that bring the esplanade such joy.
What Time Do The Markets Start In Palm Cove?
Some markets are held every week, however, the markets in Palm Cove are held on the 1st Sunday from 8 a.m. to 2 p.m. of specially selected months. These months can vary depending on outstanding factors. It is always a good idea to check the Palm Cove markets website to ensure that a specific Sunday is still scheduled to occur.
The months that the markets are generally held are April through December. Due to the markets being in Northern Queensland, these months aren't within the region's wet season where they see large amounts of rainfall.
Items Sold At The Palm Cove Markets
With anywhere from 120 to 140 different stalls to experience, there are plenty of items to be found at the markets. Just about anyone can find something interesting and delicious at the markets in Palm Cove. Below are the various items that are sold at the Palm Cove Markets!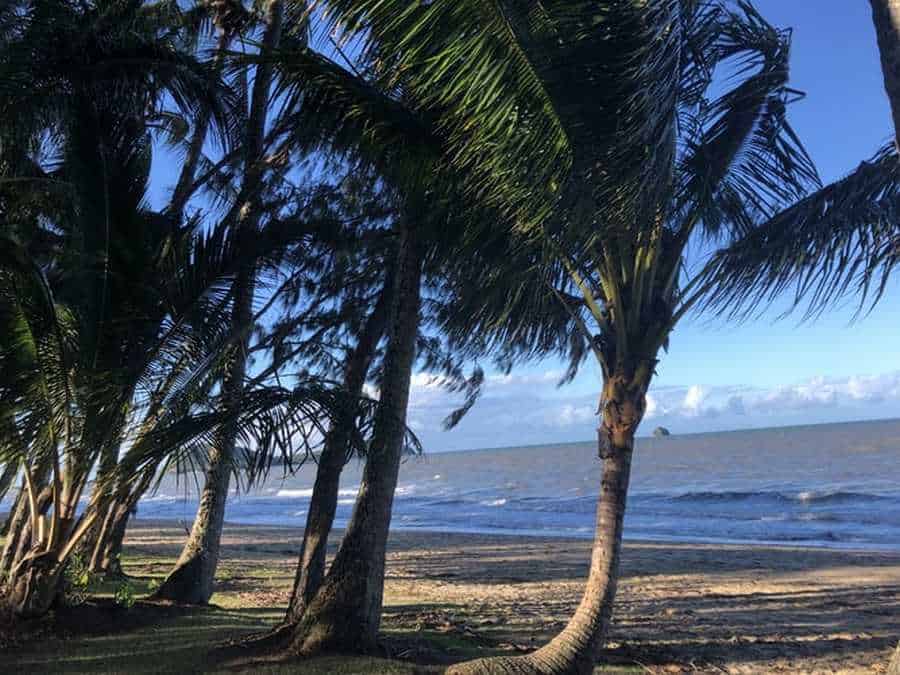 Items Sold Palm Cove Markets
Metalwork art
Hand-made greeting cards
Hand-made patchwork
Wooden art
Photography pictures
Hand-made ceramics
Hand-made glassware
Clothing for all genders and ages
Footwear for all genders and ages
Fashion accessories like handbags and jewellry
Perfumes for men and women
Healing crystals
Moisturizers and skincare
Entertainment like tarot readings from mediums and psychics
Massage services
Baby accessories
Books
Candles
Incense
Soaps, including handsoaps and bath soaps
Flowers and Plants
Pet products and accessories
Tableware
Quick meals
Beverages
Fruit and Veg
Ice Cream and Sorbet
Bakery items
Homemade condiments
Homemade preserves and spreads
Hot and Cold Drinks
Ice Blocks
Fresh Juice
Household cleaning products
Healing Balms
Natural health remedies
Headwear such as hats or scarves
Printer artwork
Plush toys
This list proves that the Palm Cove Markets are the place to be! The offerings at the different stalls are really unique and exciting! Moreover, every time the market is held is a little bit of a surprise as the items can differ each time as new stalls emerge to sell items.
It is like a little treasure hunt for locally made items for residents, visitors, and tourists alike!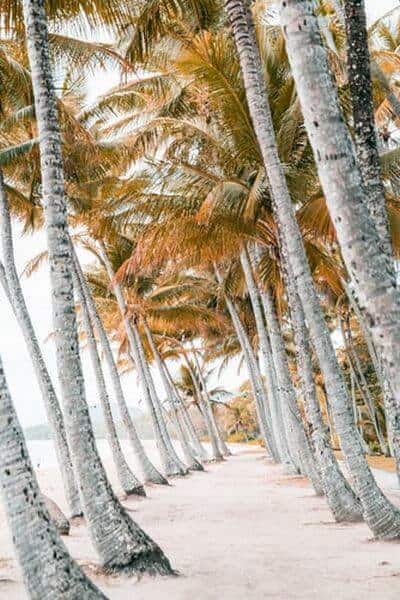 Other Offerings At The Palm Cove Markets
While the bulk of the markets of themselves are reason enough alone to visit the markets in Palm Cove, the markets also offering other fun things for their visitors. They even drawings for cash prizes during certain times of the year! Participating in the raffle at the Palm Cove markets is another great way to enjoy the overall atmosphere of the area!
In addition to the market stalls and raffle opportunities, the market also features local musicians looking to entertain. These musicians really add a unique flair to the markets that make them all the more enjoyable to visit! Who doesn't enjoy a little bit of live music while they stroll various market stalls?
The raffles and music certainly add quite a bit of fun to the markets. However, what are some basic facts about the market? Below are some fast facts about the Palm Cove Markets that can be helpful during a visit!
Fast Facts About The Markets At Palm Cove
Free car parking is available along Triton Street as street parking is very limited
Sunbus offers public transport to the markets via the bus hail zone located along Harpa Street
The markets are wheelchair accessible and include wheelchair facilities such as disabled toilets
Dogs are permitted at the markets provided that owners clean up after their pets
These fast facts really showcase how Palm Cove strives to be one of the best markets in Queensland. They are pet-friendly and disable accessible which really sets them apart from other markets in the state. Moreover, the markets at Palm Cove have some of the biggest selection of items.
Visitors from all over will find the Palm Cove markets to be quite a fascinating spot to find all sorts of goodies.
Other markets nearby are Port Douglas by car it's just 40 minutes away.
Recent Posts
link to Can You Swim At Lucky Bay?
All over Australia are stunning waters. These waters are tempting to those wanting to take a swim. However, not all places are suitable for swimming in Australia, regardless of their spectacular...
link to Markets Mission Beach
Outdoor markets are found all throughout the world. These markets strive to highlight local tastes and talent through stalls that feature local hand-made products and so much more. Australia has...